Our belief is that teachers can be constrained by the buildings in which they work; we aim to deliver secondary school accommodation that enhances the ability to provide high quality education.
See what we achieve for local authorities through the eyes of the headteacher at Notre Dame Catholic College in Liverpool (below)
We're also noted for building with minimum disruption to those around us, due to our expertise at working in live environments.
Innovation and sustainability
By performing much of our work off site, we fit in with the needs of schools and allow them to stick to their timetables, even during examination times.
Sustainability is a top priority in all we do. Our commitment to environmental awareness is industry-leading, and is reinforced by the inspiring insights of Jonathon Porritt, a non-executive director.
Passivhaus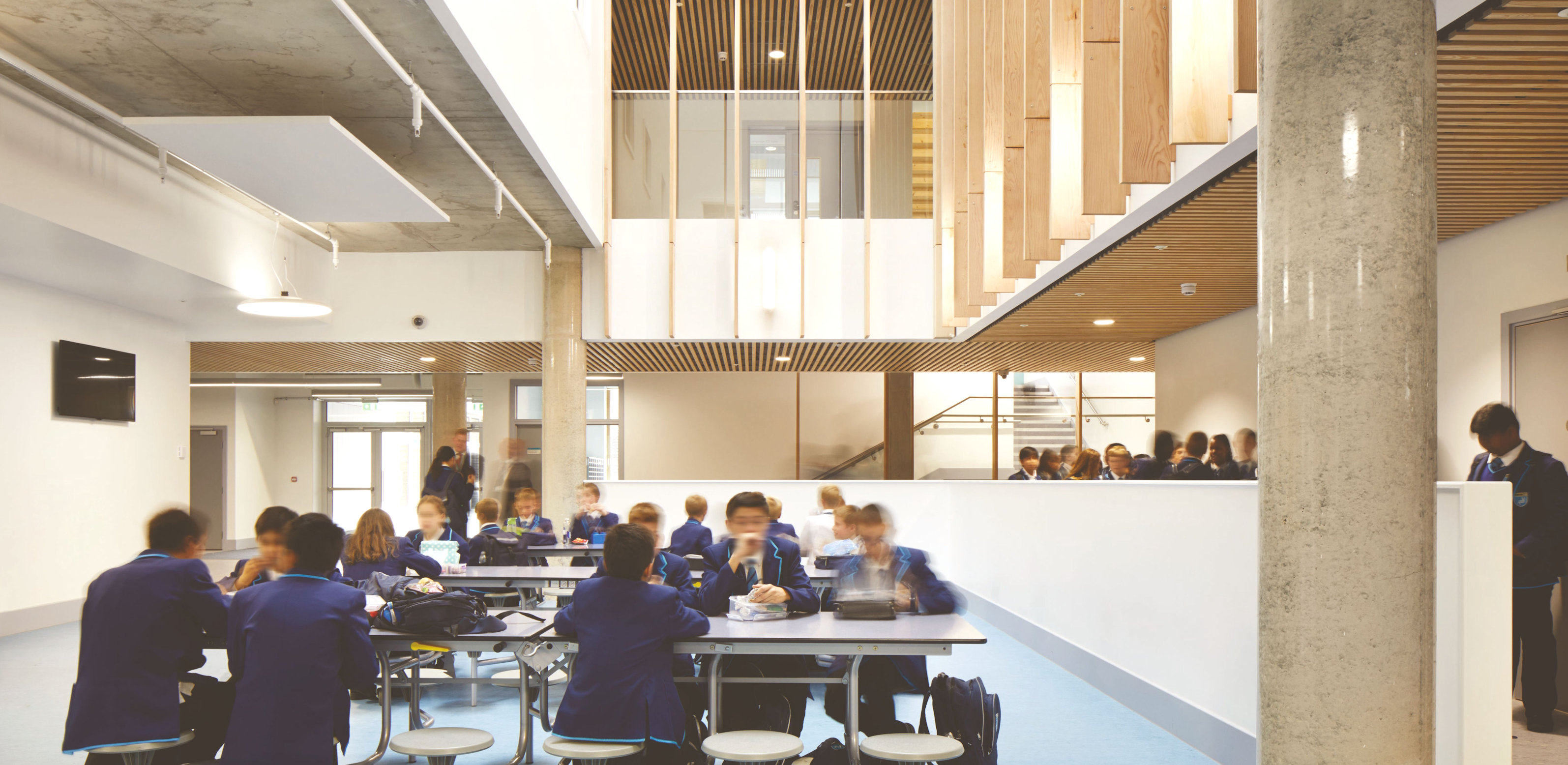 Working with the London Borough of Sutton, we have delivered the UK's largest Passivhaus secondary school. The trailblazing building for Harris Academy Sutton in South London takes sustainability to new heights, the top-quality building sets the sector standard for exceptionally low energy use and superb user comfort.
Standardised designs
We often use standardised designs gives our schools clients greater certainty over cost, quality, programme, and end-user experience. Our approach includes use of BIM, component-led design, strategic procurement, and the promotion of off-site manufacturing wherever beneficial.Our standardised designs can be used in the healthcare, education and leisure sectors.
Our values
There's another aspect of Willmott Dixon that chimes with the ethos of Britain's independent schools – our strong sense of history. We were founded in the early Victorian era, 1852 to be precise, and remain a private, family-owned concern, headed by a hands-on, fifth-generation member of the Willmott family.
We've come a long way since then, and with an annual group turnover now exceeding £1 bn, it's been a highly successful journey. We've done it by respecting the best of traditions, while embracing the best of modernity.