Cardiff West Community High School
Delivering a modern learning environment fit for the 21st Century
Our education specialists are delivering, as part of Cardiff's £164m 21st Century Schools Programme, a £31m project which will provide a new school for 1,200 secondary students as well a new home for more than 300 sixth-formers.
Providing better education facilities and skills is a priority for the City of Cardiff Council, and we are pleased to partner with the council to help deliver an exceptional learning environment for the young people of Caerau and Ely.
The new school consists of three separate, but closely linked, two storey buildings built around a publicly accessible plaza. The first being the main teaching block for secondary students, the second catering for sixth form students, and the third a sports block. The open-plan design supports the desire to encourage community engagement within the school.
In addition to the three buildings, the school features a 3G sports pitch with its own 100-seater stand.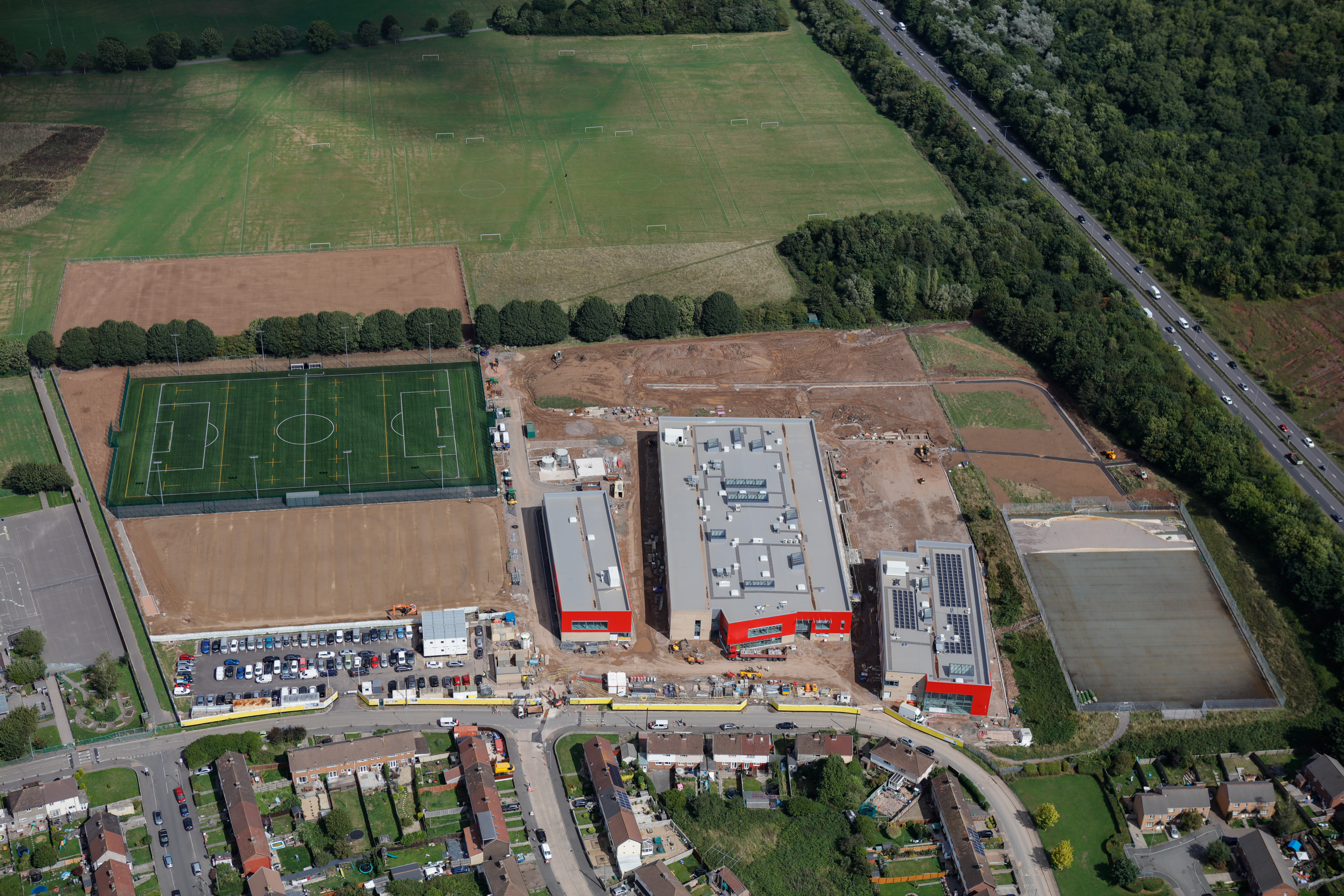 Designed to reflect the new ethos of the school, the three buildings' bold design includes feature metal cladding in a rich red colour and low pitched roofs behind parapet walls.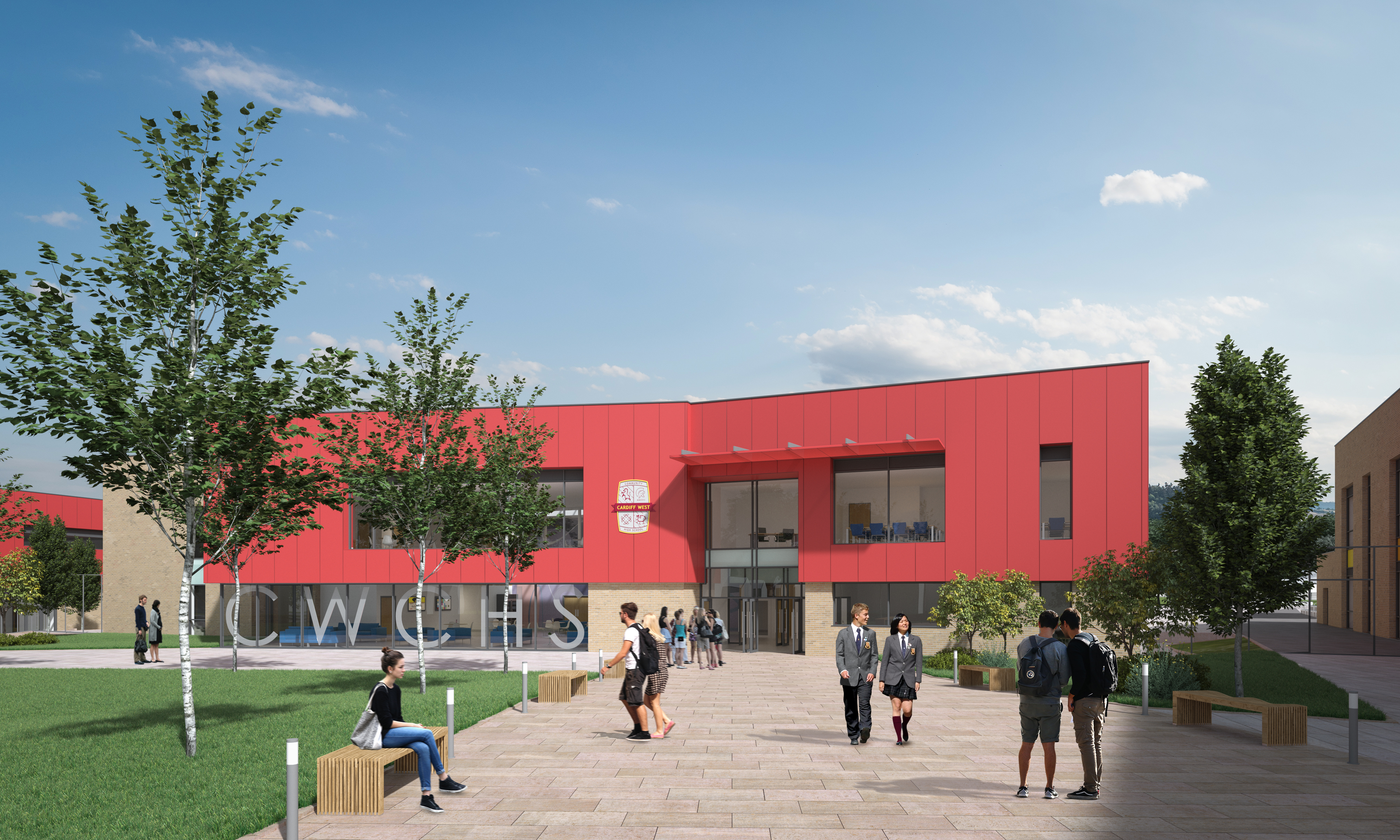 Working with the council and the school, we will also seek to deliver additional community benefits as part of the project. This includes working with local schools and colleges to engage and inspire young people about construction, contributing to community initiatives, and supporting training and employment opportunities. The team are currently providing paid placement and training for prisoners in the last two years of their sentence from HMP Prescoed.
Work is due to complete in 2019.
PROJECT HIGHLIGHTS
GIFA of 13,654m2
Situated next to a site of archaeological significance
Exceptional new learning environment
Extensive community engagement
PROJECT DETAILS
CONTACT US
Global Reach, Wing A, 3rd Floor, Celtic Gateway, Dunleavy Drive, Cardiff
CF11 0SN
Tel: 029 2022 1002
Fax: 029 2038 8206