These awards are like the industry Oscars so a great accolade for our company to win two on the night!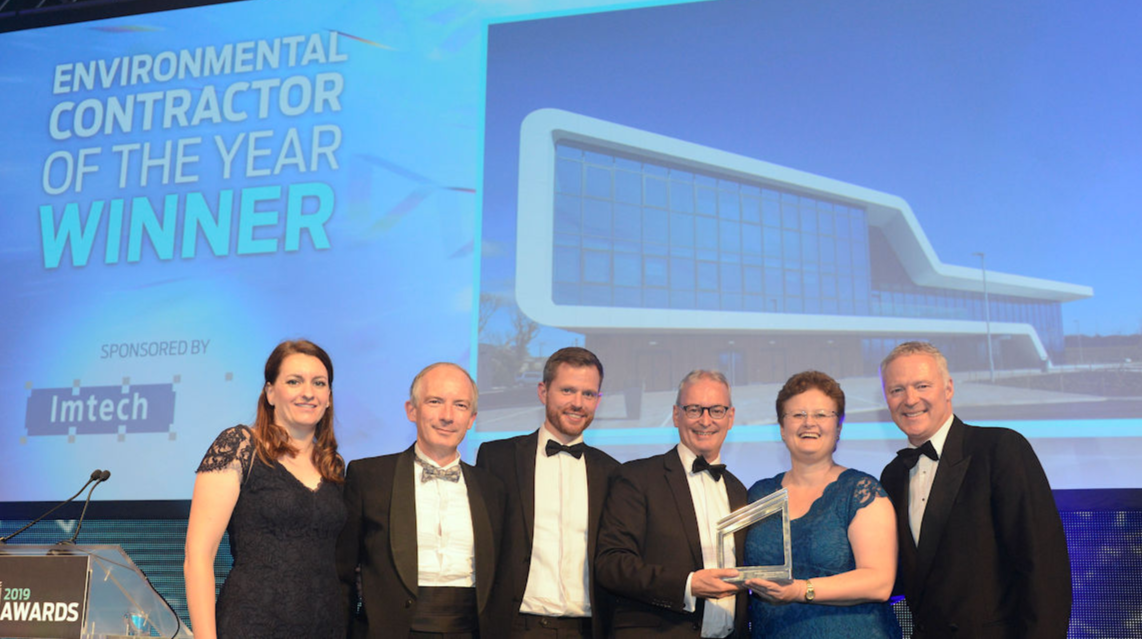 First award was best environment contractor where we impressed we judges with our performance against a range of industry-leading targets. This included:
beating our 2020 target of a 50% reduction in carbon emissions intensity (2010 baseline) in 2017; data to end Q3 2018 showed a further total reduction totalling 61% since 2010.
Reduced our waste intensity in 2018, giving a total reduction of 56% (2012 baseline) meaning we are on track to hit our 60% 2020 target.
Ensuring all our sites and offices (where we pay the bills) are powered by 100% clean renewable energy.
We're doing our bit with supply-chain sustainability. In 2018 we mandated membership of the Supply Chain Sustainability School (of which we are a founding partner) for all Cat-A supply-chain and were the only contractor to hold the Carbon Trust's Supply-Chain-Standard and one of only seven companies achieving Level-2.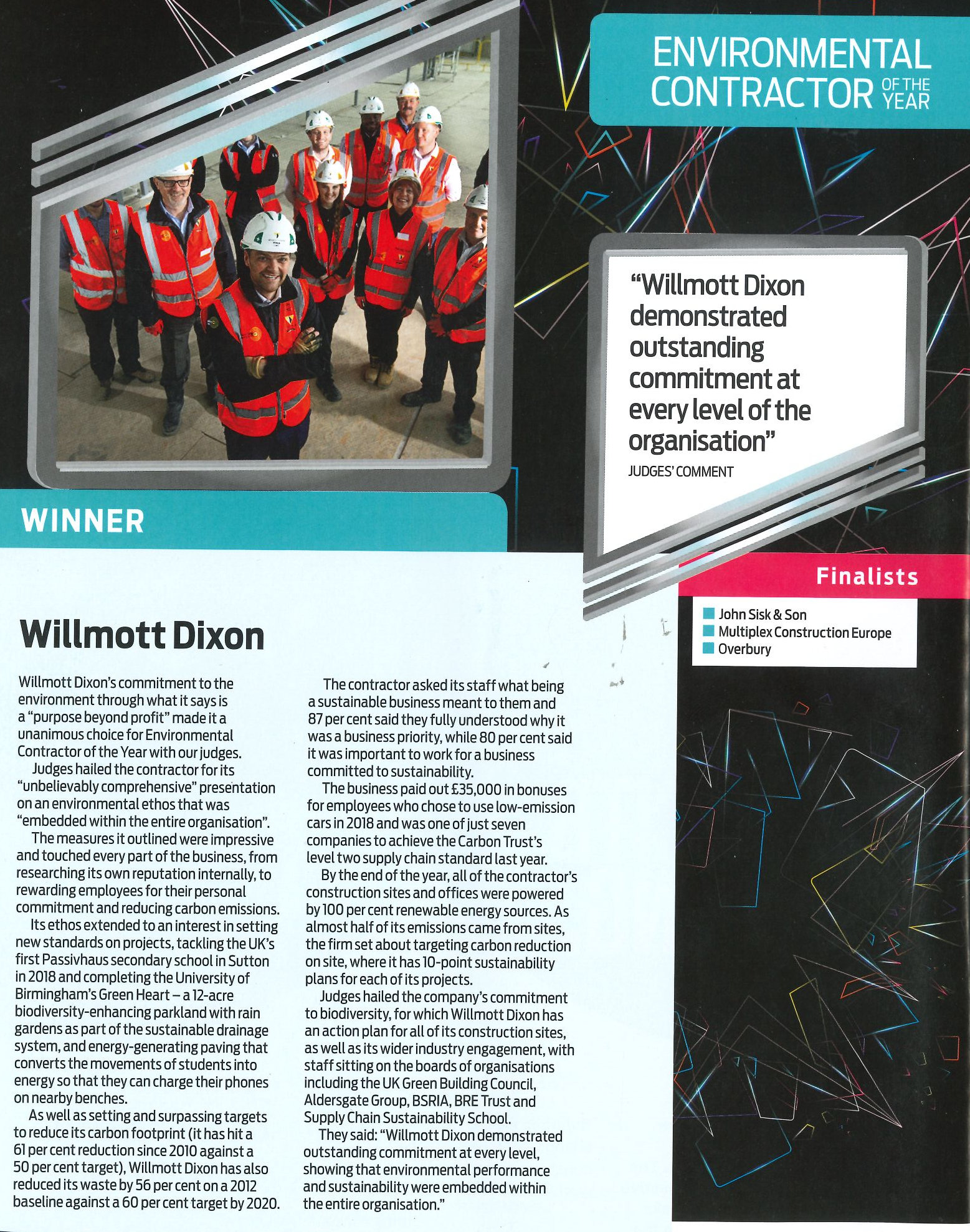 Click on image to read more
Next was the turn of Gateshead Heights to win best community project for our work transforming the homes and lives of hundreds of people in six tower blocks in Gateshead.
They really did overcome huge challenges and go the extra mile with Gateshead Heights; it's an inspiring you can read about in Clare's blog here.
Thanks to their work, it's taken hundreds of people out if fuel poverty and given them a decent place to live and enjoy their lives, just another way we're building lives less ordinary.