Winning night at construction Oscars!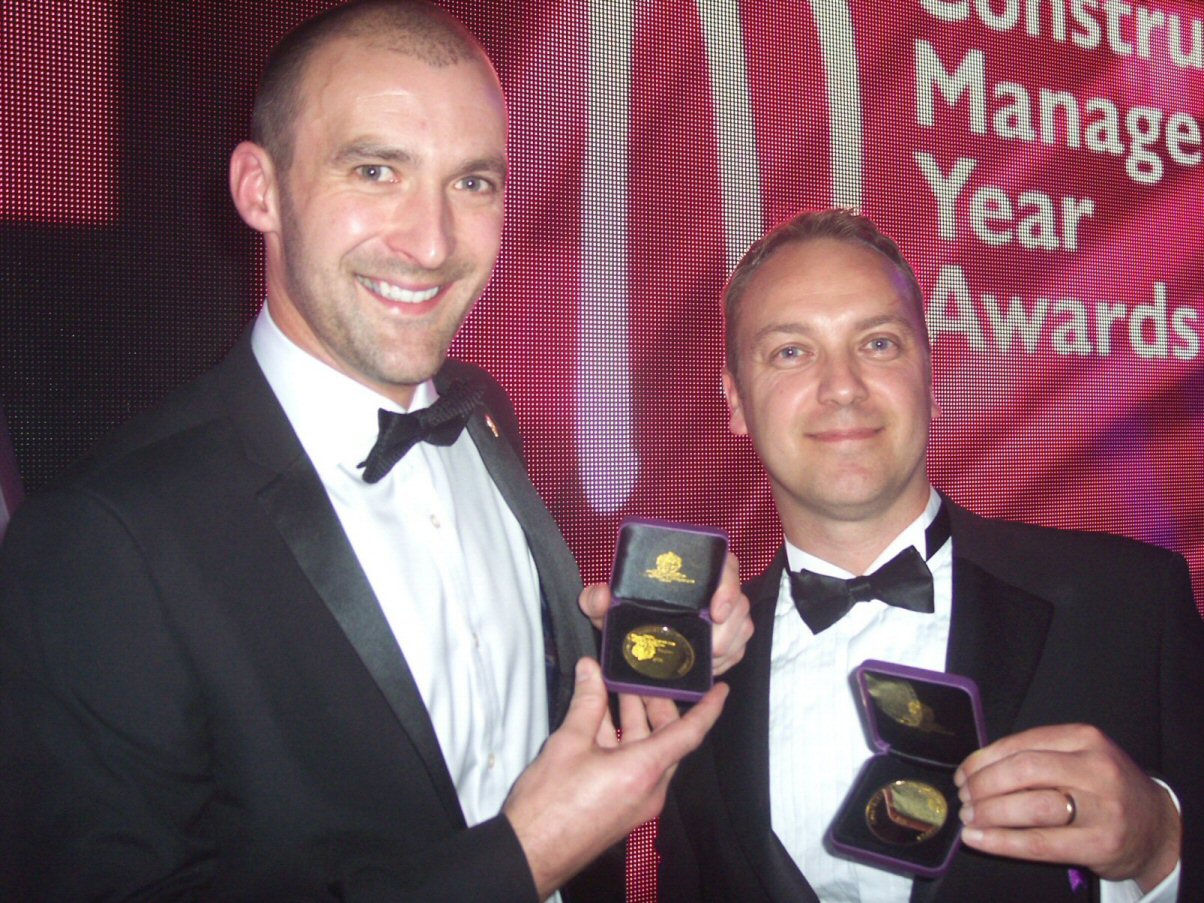 Gold medal winners - Ross Taylor, left, and James Elliment
A record number of Willmott Dixon people were recognised at the construction industry's 'Oscars' for the very best in project management.
The company had 12 finalists at the Construction Manager of the Year (CMYA) awards and was the only one to win two gold medals on the night, with Ross Taylor winning the residential category and James Elliment deemed 'best in class' for projects between £7-17 million.
The awards have been running for 35 years and are judged by an elite team of senior construction professionals, many of whom are past CMYA gold medal winners. The vetting is rigorous, with judges visiting every project on the long list and carry out in-depth interviews with each candidate to ensure only the very best get selected as finalists.
Ross Taylor was chosen as the best manager for residential projects after judges praised his 'firm management of an aggressive build programme' and his 'unflagging ingenuity in managing out the design risk'. In the case of James, judges commented on his 'pragmatism and client focus' as well as his 'calm, innovative and constructive' approach to a very complex Grade 2 listed renovation.,
Ross and James were joined by 10 other colleagues as finalists, and this latest gold medal haul means that Willmott Dixon people have won more gold medals at these awards for their quality than any other contractor.