On Friday 12 February Pagabo held their inaugural 2021 Pagabo Awards. Taking place virtually, the awards had been created to celebrate and recognise the projects being procured through the Pagabo frameworks. Our team at Oaklands College delivering the Homestead Building were recognised through the award of the 'best project delivered between £5m and £15m'.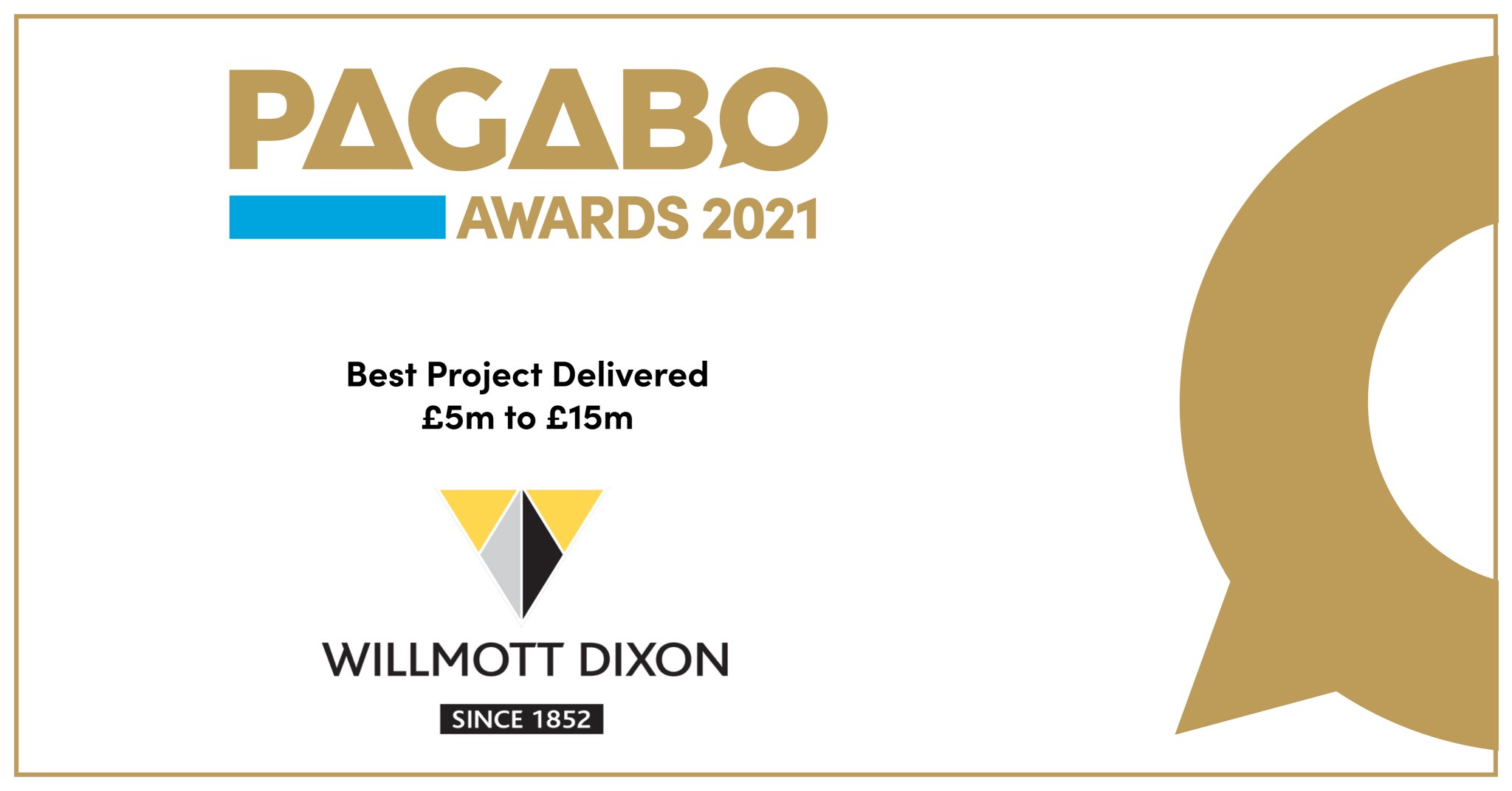 The £7.9m Homestead Building project represented the first phase of Oaklands College's £62m campus transformation, providing a brand-new facility providing housing for more than 80 residential students. The design also featured two large communal areas, shared kitchens and underfloor heating using a ground source pump.
After embedding a series of Covid-19 secure working protocols, the building was handed over defect free in the summer of 2020, meeting a critical deadline to be ready for intake for the 2020/21 academic year.
On completion Principal Zoe Hancock said:
"it is incredibly rewarding to see the finished residential homestead, a building which will transform the learning experience and opportunities at Oaklands College."
Speaking about the project Simon Toplass, chief executive at Pagabo said:
"It's great to see Willmott Dixon hitting this milestone with the Oaklands College redevelopment, and even better to see the delivery of social value and mental health support placed firmly at the heart of the project. These are two of the things we are passionate about at Pagabo, and we look forward to continuing our close work with Willmott Dixon over the coming years to create a better, healthier future for us all."
Following the delivery of the Homestead Building, we continue our work with Oaklands College via the Pagabo framework to deliver the £13.4m 'Evolution Centre' learning building, containing 50 new classrooms.