We walked away with the 'Energy Efficiency Project of the Year' title at the BusinessGreen Leaders' Awards 2019.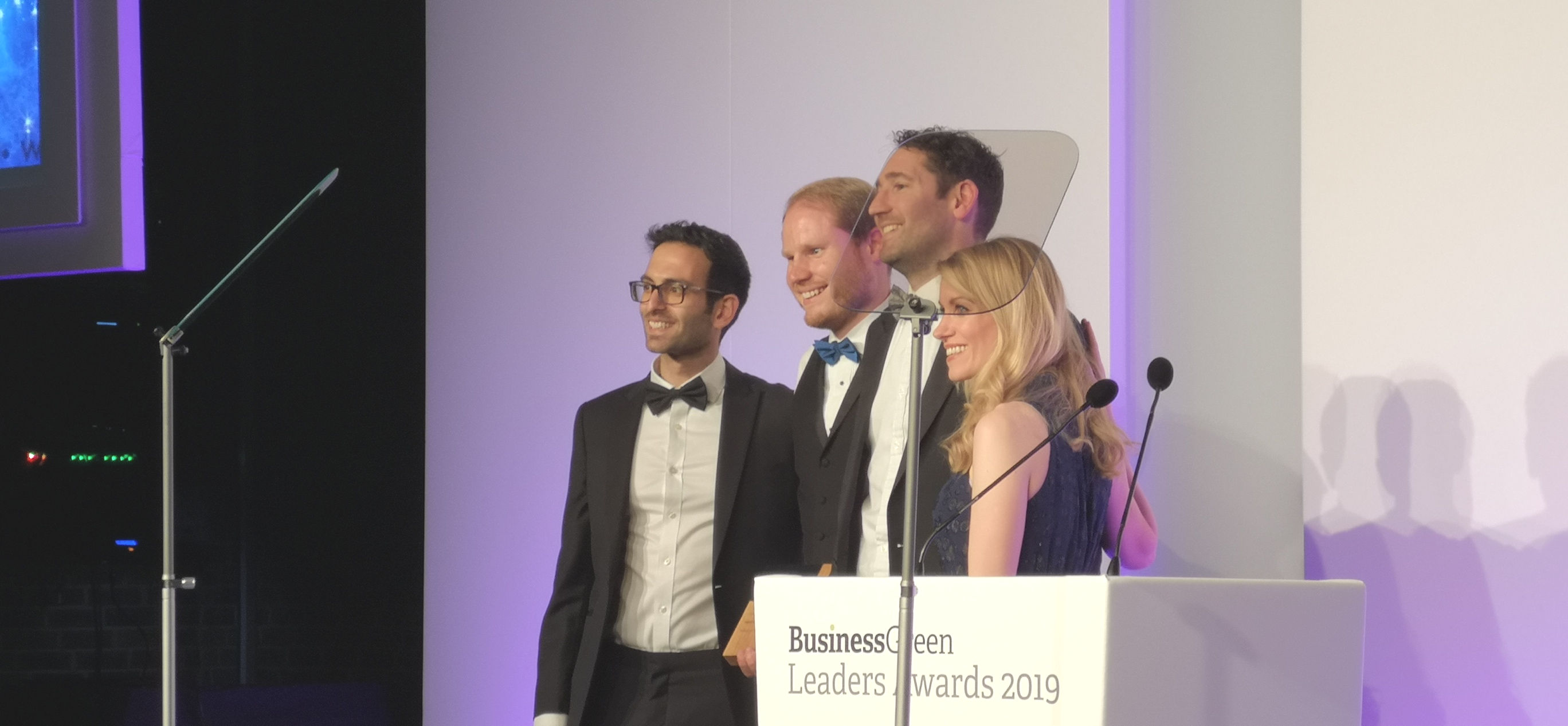 The awards showcase the very best sustainable achievements of UK businesses and attract big names from sectors keen to demonstrate their latest practices in caring and nurturing the environment.
Winning 'Energy Efficiency Project of the Year' underlined the work of our Energy Synergy team which collaborates with customers to deliver their energy performance requirements on capital projects.
Our Energy Synergy team also allow us to learn new techniques, share knowledge across our business and help customers make significant savings on future energy bills.
The award hours after legislation was passed to commit the UK to its new target of net zero carbon emissions by 2050. The built environment is responsible for around 20% of the UK's carbon footprint, and with such challenging targets for our country to meet, projects like Energy Synergy are going to become increasingly important.