Willmott Dixon was ranked as the UK's best performing construction company in the FT's second Diversity Leaders list out today; see table above of Europe's top 22 companies within the construction sector, and our position as second.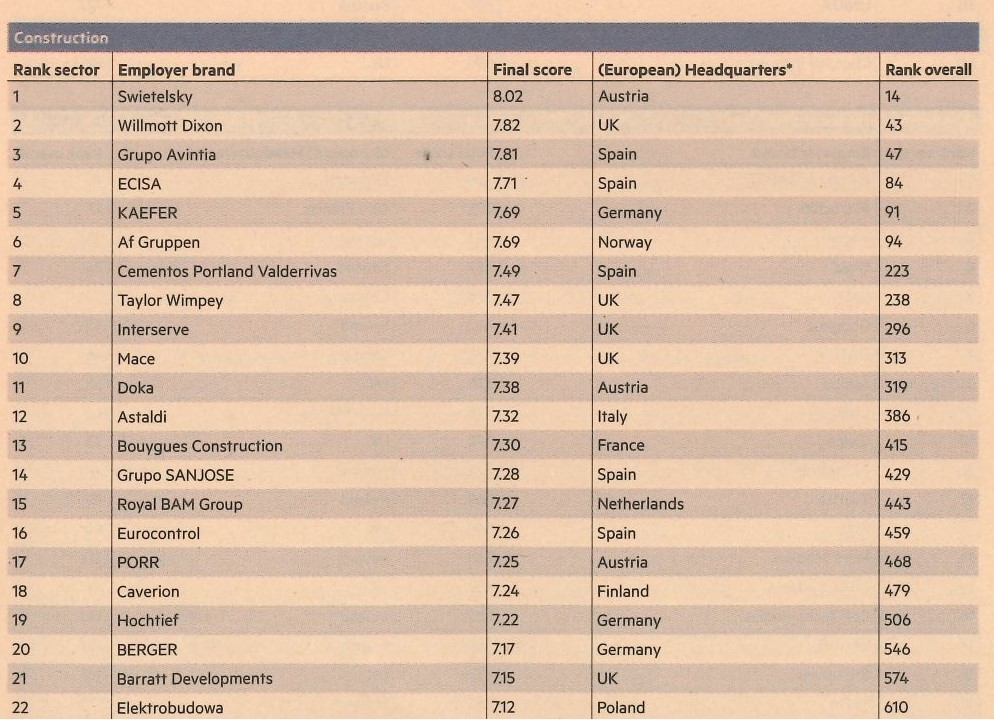 The Diversity Leaders list involved people from 15,000 companies across Europe being surveyed, with their responses allowing the FT to whittle that number down to the top 850 firms. Overall Willmott Dixon came 43rd out of the 850, and were the only UK contractor in the top 50 - see full list here.
The leaders were identified between April and August this year after a survey of over 100,000 employees across 16 countries. Interesting, survey respondents were able to evaluate peers too, which suggests we also rated highly among competitors for our work in diversity.
It comes as Willmott Dixon has set a target to achieve gender parity across all levels of the business by 2030.