Millfield Green
Delivering a state of the art net-zero carbon retirement living village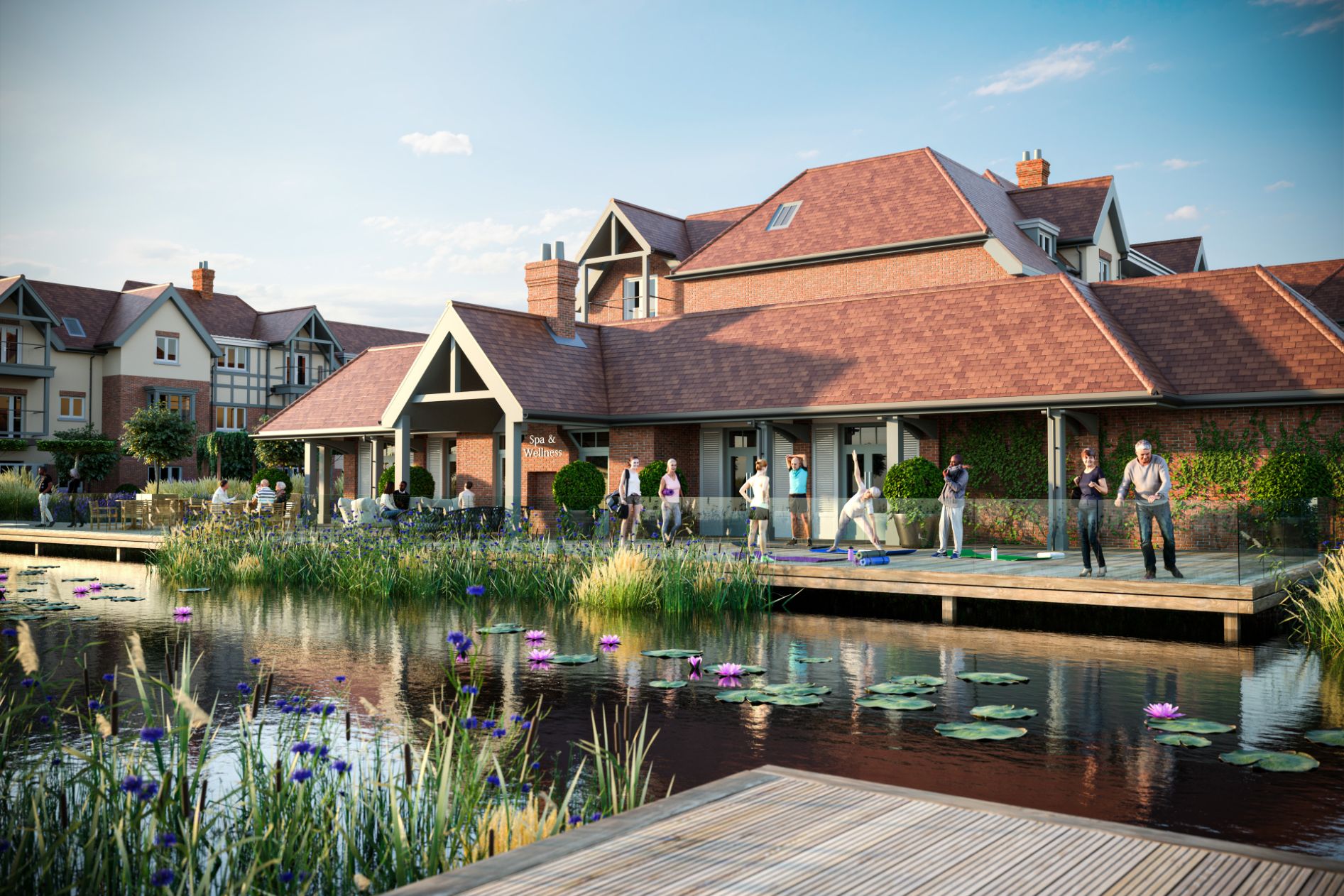 Our team in the Midlands are collaborating with Inspired Villages and Legal & General Capital to deliver our very first net-zero carbon project that will see the construction of a multi-million-pound retirement village in Caddington, Bedfordshire named Millfield Green.
The scheme, worth a GVA of £120m, will see the creation of 200 apartments that will help tackle a major issue laid out in the South Bedfordshire Local Plan, which identified a need for 9,050 new dwellings for people over 55 years of age.
Phase one will include 80 apartments at the centre of the sustainable village complex and one assisted living block that comprises six one and two-bedroom apartments. The project will be part of Millfield Green's five-year development programme that will run across four phases.
Inspired Villages is behind several similar retirement villages and its scope here will also see the development of leisure and fitness facilities, including a bar, restaurant, entertainment suite and ancillary community space at the village's centre. It will also include a swimming pool, sauna, gym, yoga deck, exercise studio, library, craft room, bar, café and bike and buggy stores with charging points.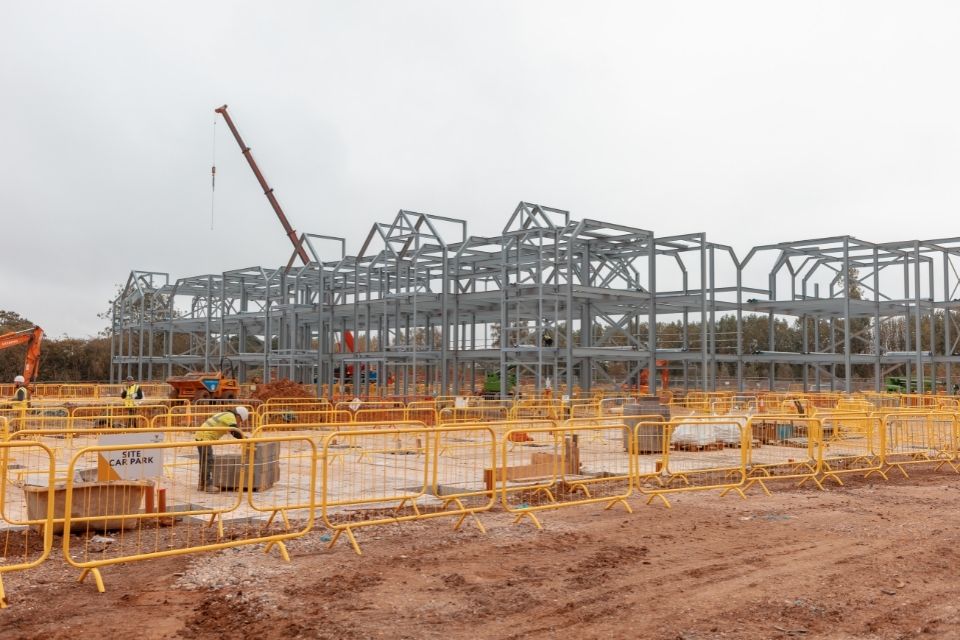 Progress as of October 2021
As part of our Now or Never sustainability strategy, we have pledged that our operations will be zero carbon in ten years and we are aiming for our supply chain partners to be net-zero carbon in operation by 2040, ten years ahead of the UK government's target.
The project will benefit from the installation of ground source heat pumps by Legal & General, through their investment in Kensa Group, to generate renewable energy, alongside on site photovoltaics, improved building fabric and insulation, and mechanical heat vent recovery units to make it as energy-efficient as possible.
Electric vehicle charging points will also be installed in 10% of parking bays – which will include 121 spaces in its first phase and 214 overall – with infrastructure in place to increase it to 100% once demand grows.
To complement this focus on the environment, green spaces have been incorporated throughout the village's design to enhance its natural setting. An eclosed garden courtyard has been created in the south of the centre, encouraging outdoor activity and giving residents and visitors a private garden space to enjoy.
As part of our commitment to leaving a legacy within the communities in which we work, we will also be working with local suppliers throughout the development and creating opportunities for businesses in the surrounding area.
Michelle Cotterill, Director at Willmott Dixon said:
"This project is creating a new, state-of-the-art complex to facilitate comfort and independence for retirees, and we're also really looking forward to working towards the construction of our first net-zero retirement project and moving one step closer to meeting our ambitious sustainability targets for 2030.
"It's been amazing to work with two businesses that mirror our sustainable ethos, and we're looking forward to implementing those eco-friendly measures into more of our projects as we continue to expand our residential portfolio and fight for a more sustainable future."
Phil Bayliss, CEO of Later Living at Legal & General Capital said:
"We have to build back better after Covid-19 and the housebuilding sector provides both jobs and vital economic resilience. Millfrield Green is set to create around 1,100 jobs through construction and operation. But as we accelerate building, we have to avoid stoking up a climate crisis which will create another serious emergency. We continue to make terrific progress through our partnership with Inspired Villages as we set out to revolutionise the later living offer in the UK and address the chronic shortfall in supply. Bringing forward the UK's first net-zero retirement community is another string to this bow, creating savings for residents and clear environmental benefits as we progress towards a carbon-free future."
Jamie Bunce, CEO of Inspired Villages said:
"We are delighted to be starting on site on this major new scheme and bringing forward the UK's first net-zero carbon retirement community. There is a need to provide a greater support to the older people within our society and Covid has shown us that ensuring the health and wellbeing of our older people, whilst supporting our NHS and social care services, is paramount. Our retirement community model focuses on holistic wellness, encouraging this in older people by providing suitable, safe, secure and stimulating environments, helping them live good, healthy and independent lives for longer. Environmental considerations are the next stage of this evolution."
PROJECT HIGHLIGHTS
First net-zero carbon project for Willmott Dixon, Inspired Villages and Legal & General Capital
Phase one of Millfield Green's five-year development programme
Compromising of 80 apartments and one assisted living block at the centre of the sustainable village complex
Facilities include a restaurant, swimming pool, yoga deck, library, craft room and bike and buggy stores
PROJECT DETAILS
CONTACT US
Chantry House, High Street, Coleshill, Birmingham
B46 3BP
Tel: 01675 467666
Fax: 01675 467655