A new gateway into Lincoln
---
HIGHLIGHTS
Hub follows successful delivery of Lincoln UTC
Gateway to city next to station
Underlines skills for town centre transformation
Collaboration with Scape
---
Our team have created a new transport hub in Lincoln which will form in a new gateway to the city and provide significant regeneration to the area around the main railway station.
Procured through the Scape Major Works framework, the scheme provides a state-of-the-art bus station, 1,000 space multi-storey car park, retail space and a new pedestrian plaza.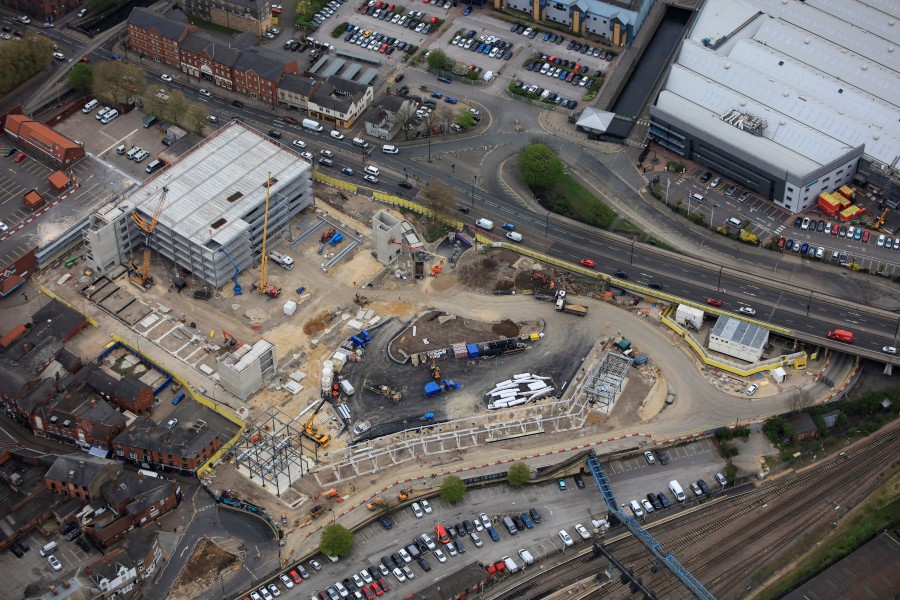 Combined effort
The City of Lincoln Council-led project won £11m funding from the Department for Transport and a further £2m from the Greater Lincolnshire Local Enterprise Partnership. The other partners are Lincolnshire Co-op, Network Rail, Lincolnshire County Council and East Midlands Trains.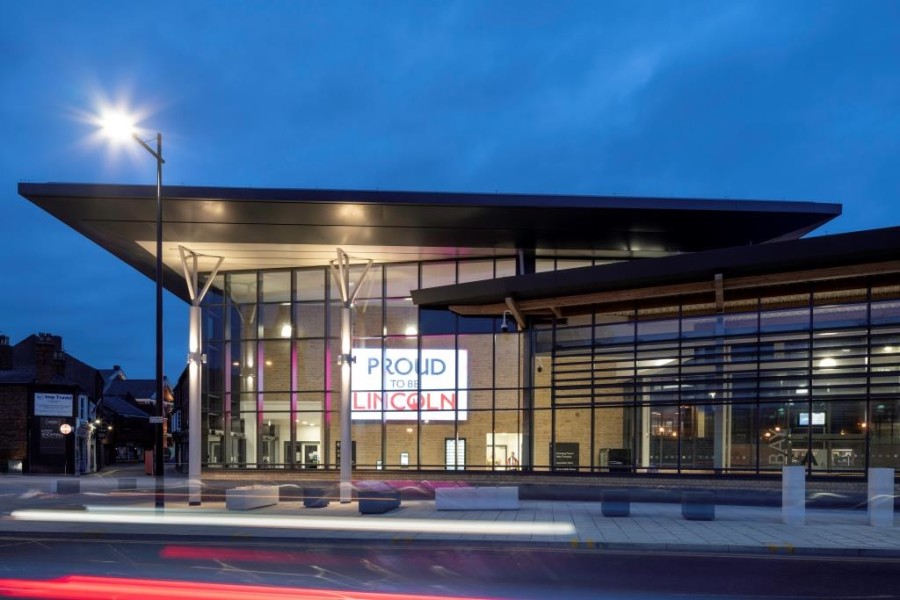 The largest single element of the scheme is the six-level multi-storey car park. The structure, a large square with each elevation measuring approximately 100m-long, is designed with a steel frame offering significant cost and time efficiencies as well as streamlining the design to avoid unnecessary columns.
Catalyst
David Reid, operations manager, says it is a "catalyst for growth", supporting Lincolnshire's redevelopment of the Corn Exchange and Cornhill to create new shops, restaurants and a cinema:
"The transport hub means much more for the city than just a car park and a bus station. This is also the catalyst for growth and further future development. The council's investment is testament to the leadership and vision of chief executive Angela Andrews and director of major projects Kate Ellis. What the council did was engage with us very early on and spent money upfront in order to get cost certainties. All of the risks were understood and there were no surprises."
Modern living
The new bus station has a glass and timber roof and glazed wall in the 590 m2 concourse, and 14 bus bays that will see 650 bus departures each weekday. Timetables and service information appear on interactive touchscreens and a 5m video wall.
Kate Ellis, major developments director at City of Lincoln Council:
"The transport hub scheme helps the city council achieve our vision of delivering Lincoln's ambitious future and our priority of driving economic growth in Greater Lincoln. The new bus station and wider transport hub project will help revitalise the key visitor arrival point into the city centre. Our commitment to the Transport Hub project demonstrates to people locally, regionally and nationally that Lincoln is a thriving city and we are confident enough in this belief to invest significantly in its future."
Hub by numbers
150,000 bricks went the bus station and car park.
Total depth of supporting piles driven into the ground is 8,400m - equal to the deepest part of the Atlantic Ocean.
Enough concrete to fill four Olympic-sized swimming pools has been poured into the site.
2,012 tonnes of steelwork were used which is as heavy as six Boeing 747s or 330 African elephants.
100,000 metres of cable – equivalent to the distance from the bottom to the top of Mount Everest - and 700m² of glass.