A huge demand for new school places means many head teachers will have to be as proficient at managing builders as they are pupils.
The DfE estimates there will be an extra 880,000 pupils in England by 2023, leading to a surge in construction work to extend schools or build new ones. Published last year, the figures predict there will be 8,022,000 pupils in England's schools in eight years' time - up from 7,143,000 in the 2014/15 academic year.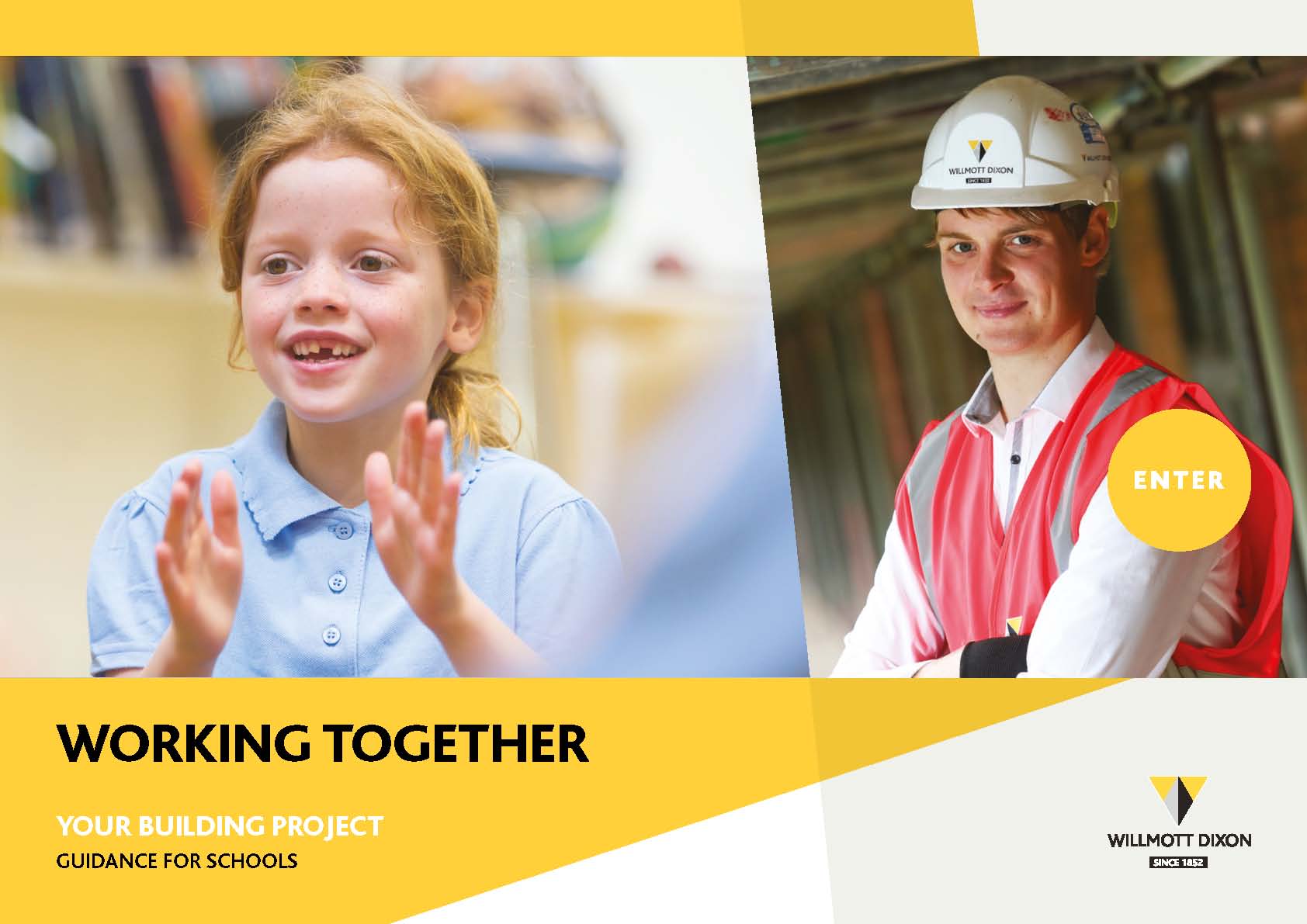 To help teachers navigate the challenges of construction at their schools, Willmott Dixon has produced Working Together an easy to read guide that gives school leaders the know-how they need to get the best from their building projects, drawing on the company's experience of constructing or extending over 1,000 schools.
Mike Coleman, education director at Willmott Dixon, explains:
"We know embarking on a building project can be a daunting experience, so wanted to offer our expertise for free to help school leaders achieve the best outcomes for their pupils and teachers. Having recently moved from the public sector myself, I know how vital such guidance is for clients who are expert educationalists, not builders!"
Working Together helps schools navigate the construction process, setting out who needs to be involved, their roles, and what should be achieved at each stage. It can be used for any type of project, from refurbishment and remodelling to complete new builds, and has been written to be as clear as possible, with a glossary to demystify technical jargon.
Mike continues, "Our guide sets out what the likely impact of building projects will be on the day-to-day life of a school and what decisions and actions school leaders need to take before and during the project. They did not sign up to manage construction projects, but given that many will be at schools that need to expand, or will lead newly created schools, Working Together provides clear, unambiguous guidance to help make their scheme a success. The most common reaction of the Heads we have already shared it with is 'I wish I had read this before we started our project!'"
The guide is available in both hard copy and as an interactive download.
If you have any queries about the guide, or would like a copy, please contact mike.coleman@willmottdixon.co.uk