Company puts construction in the careers spotlight
Willmott Dixon has put construction in the spotlight as one of the best industries to enjoy a rewarding career by achieving fifth place in the Sunday Times 100 Best Companies to Work for list.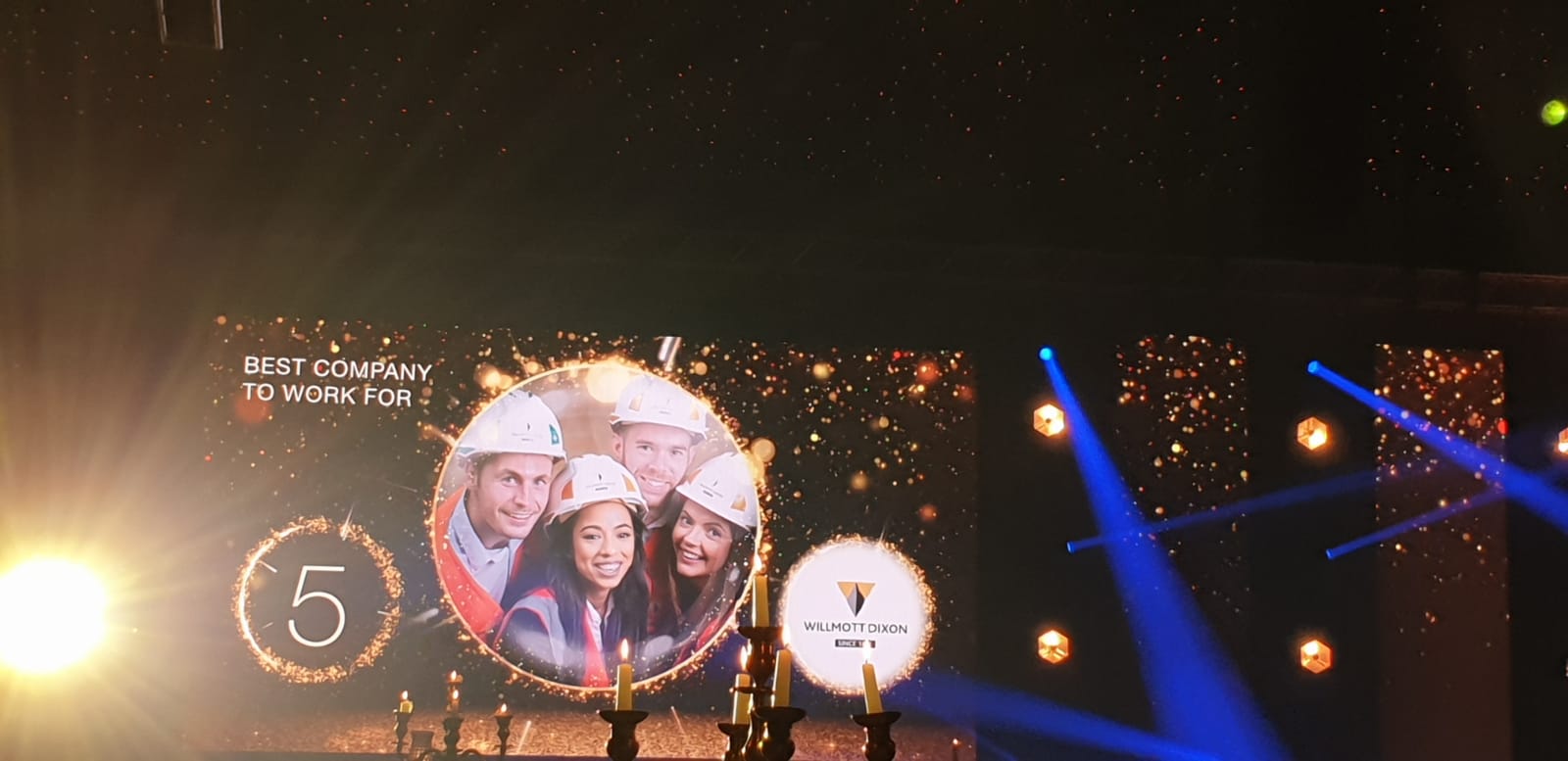 The prominent position is based on responses from its people to 70 questions sent out by Best Companies, which runs the awards to highlight the best employers, along with information supplied about company policies.
Willmott Dixon's scoring of 88% for having a strong social conscience was the highest among all companies on the list, with particular mention for the company's work on the Building Lives academies, which provide construction training to unemployed people and ex-offenders, and its Drylining Academy at HMP Elmley, which teaches prisoners plasterboard skills and leads to a Construction Skills Certification Scheme card.
Best Companies also noted how Willmott Dixon 'ticks every eco box our survey measures — from harvesting rainwater and purchasing green energy to using electric or hybrid company cars'. They also recognised the company's work to 'educate its people about climate change and how their role makes it a low-carbon business'.
Other factors that led to Willmott Dixon's high position was its leadership in the task of increasing diversity within the construction industry, including a public aspiration to achieve a 50:50 gender split at all levels by 2030, alongside a track record for promoting from within, with 57% of manager vacancies filled by its own people in the past year.
Willmott Dixon's position in the list of the UK's best employers is important given the construction industry's need to attract new people. Last year's CITB Construction Skills Network report predicted approximately 168,500 construction jobs will be created in the UK over the next five years, with CITB also claiming construction employment will reach 2.79 million by 2023.
Group chief executive Rick Willmott said:
"This industry faces a huge skills challenge and one way we'll tackle this is by encouraging a higher proportion of younger people to choose construction as their career. We're competing with every other sector to attract the best talent, so achieving such a high place in the Sunday Times Best Companies list is one way we can help our industry stand out as a great place to work.
"We know many people use the Best Companies list as a guide when choosing who they would like to apply for jobs with, so I hope this will help people think construction as a place to enjoy a rewarding and satisfying career."