Healthcare's Post Covid-19 New Deal
Anastasia Chrysafi discusses construction best practices in the health sector following the Government's £1.5bn 'New Deal' pledge to boost healthcare facilities.
Revitalising Healthcare, the latest in our Brilliant Buildings series, couldn't come at a more vital time says Anastasia Chrysafi, national account manager for health, as the government's 'New Deal' puts jobs and infrastructure at the heart of its economic growth strategy. With a big element of the deal focused on healthcare, Anastasia looks at how our guide can help procurers navigate the process of finding the right team and getting the product they need.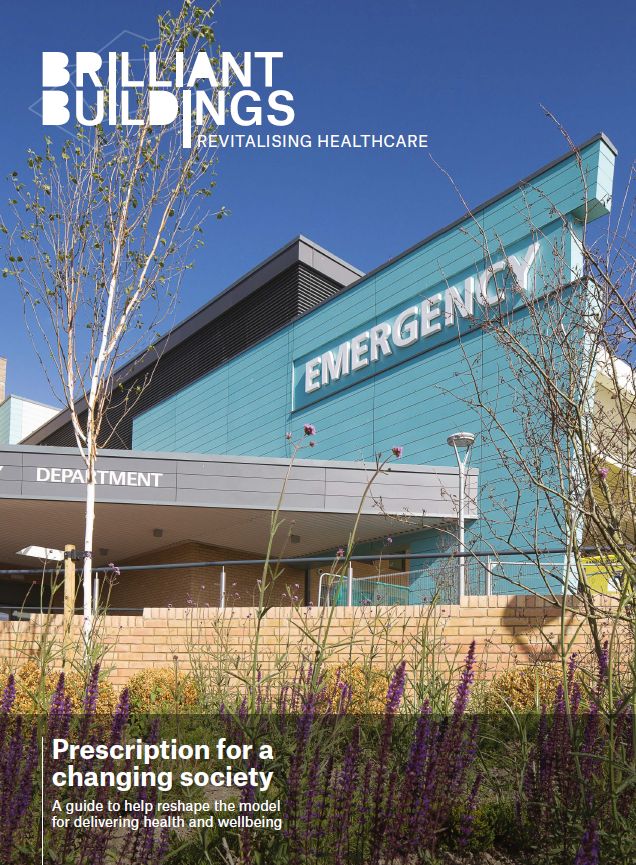 Download your copy of Brilliant Buidings - Revitalising Healthcare
Our healthcare service has been immense during Covid-19, with the selfless actions of its workforce helping to save many lives at a time of national crisis. Construction companies and their supply chain partners have also worked heroically to deliver NHS Nightingale field hospitals and reconfigure interiors in a matter of days to support the potential demand for hospital beds throughout Covid-19.
Willmott Dixon has been part of this; handing over the Tessa Jowell Health Centre in Dulwich and the Whitehouse Medical Centre in Milton Keynes, both immediately contributing in the fight against Covid-19. At the University Hospital Wales (Heath) and University Hospital Llandough, we transformed two hospital rooms into life saving Covid-19 facilities in a matter of days.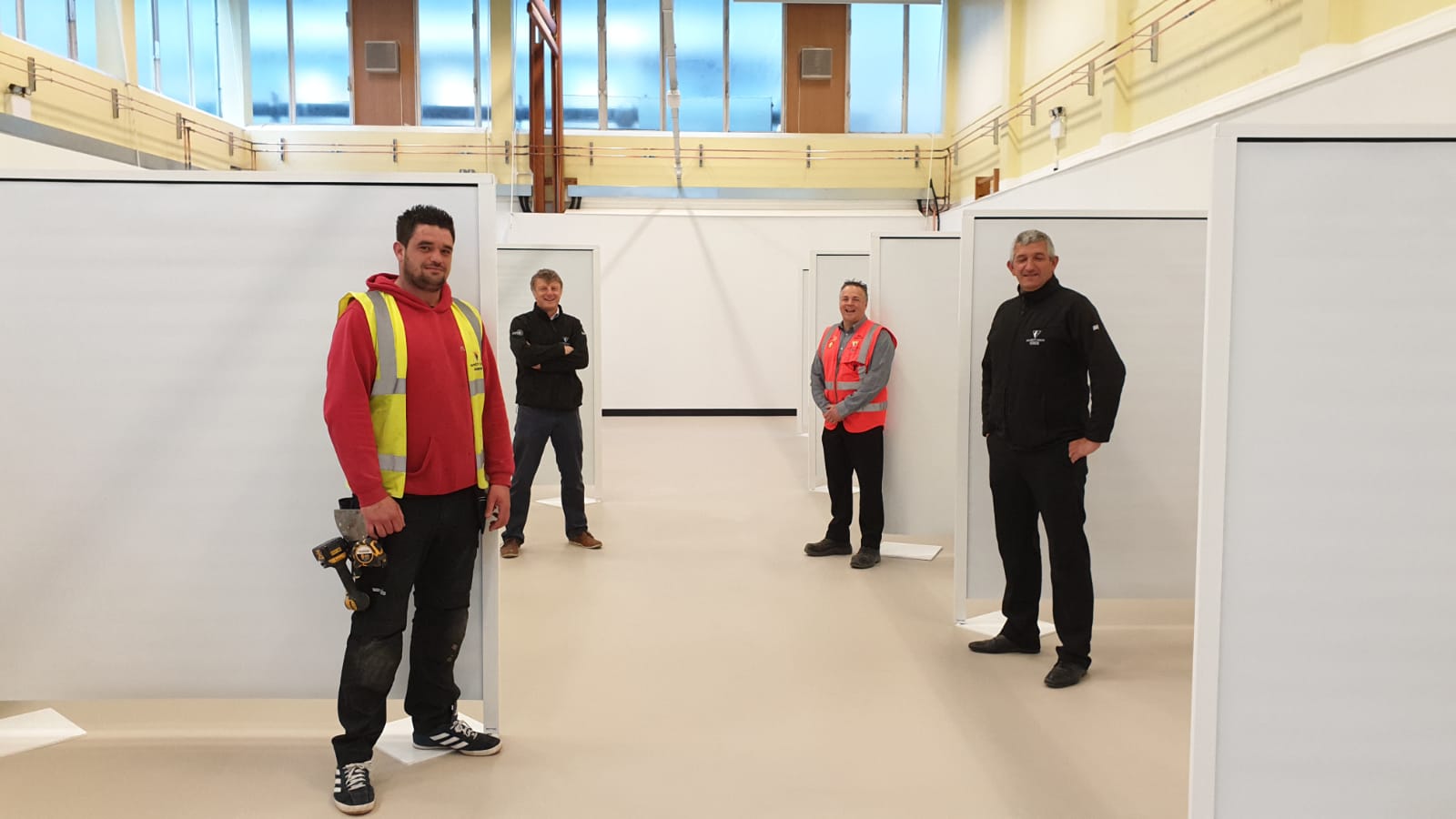 Throughout March and April, our local teams have worked tirelessly to covert existing hospital infrastructure into Covid-19 support facilities
As the Prime Minister puts infrastructure investment at the heart of a post Covid-19 economic stimulus, the spotlight is switching to best value healthcare construction procurement.
A quiet revolution in technology is happening
Almost overnight, the pandemic has accelerated the NHS' digital consultation model through the use of virtual appointments. The implementation of this opens a whole world of opportunities, with many GPs stating they have been able to consult with a greater number of patients each day. Across our planned projects, we are seeing community hubs and acute facilities that are in the design stage now being revisited to provide more digital consultation space and red and green pathways.
Further to this, within existing hospitals and other healthcare facilities, care teams have had to adapt buildings to meet Covid-19 social distancing requirements, with varying levels of complexity. We therefore anticipate the need for flexibility for not only supporting the digital consultation revolution, but to create safe working space and pathways if another pandemic occurred. To assist with these requirements, we see early contractor engagement as critical for understanding customer requirements and building innovation into the design of the facilities.
Shared knowledge
That's where Revitalising Healthcare aims to help, as it pools the experience of healthcare experts into a guide to help colleagues get the best from their capital project spend. We address key topics such as achieving flexibility within a building's use, getting the business case right and planning beyond capital costs to focus on ongoing costs and long-term sustainability.
We discuss the benefits of frameworks as OJEU compliant contracting mechanism, providing the customer with options for direct award or the option to run a mini-competition, and ensuring a guaranteed level of confidence in suppliers through pre-qualification. Having worked in many live environments, we share our experiences in critical planning and minimising disruption to allow building works to continue while facilities remain operational. We also take a look at the changing role of care homes and designing to meet a growing demand to cater for residents with dementia.
I welcome your comments on Revitalising Healthcare - drop me a line here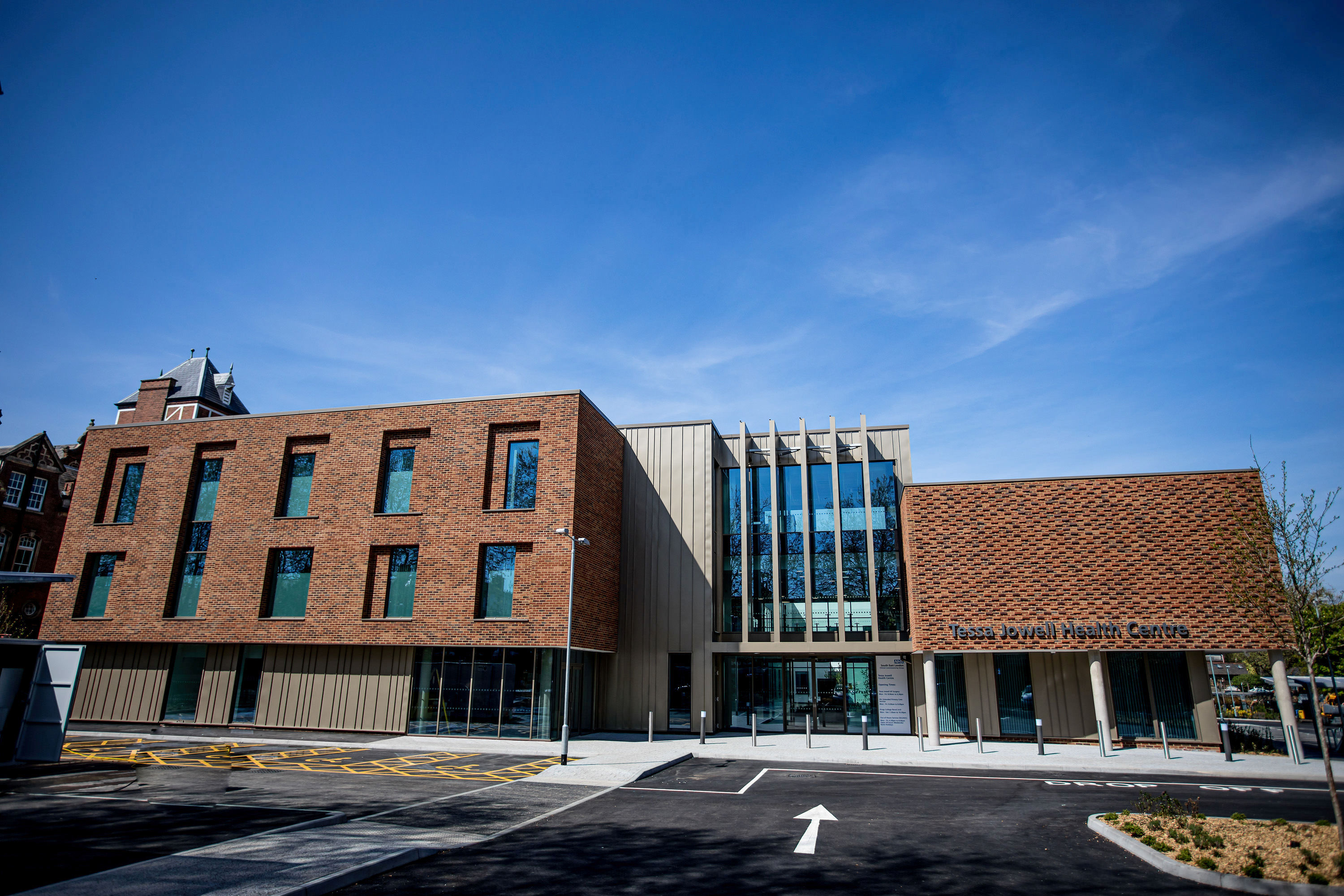 In April we handed over the £17m Tessa Jowell Health Centre in Dulwich, the latest in our long history of delivering healthcare infrastructure.