How do we improve the whole life carbon of PV installations?
Doug explains our cutting-edge research into the whole life carbon of solar PVs.
As consultants and contractors operating in the built environment, we have a professional and moral duty to advise our customers on the most effective pathways to net zero carbon.
As part of our 2030 'Now or Never' sustainability strategy, we are assembling a suite of solutions to offer a net zero carbon option on all projects going forward. This feeds into our 2030 ambitions, to deliver all new buildings and refurbishment with net zero operational carbon.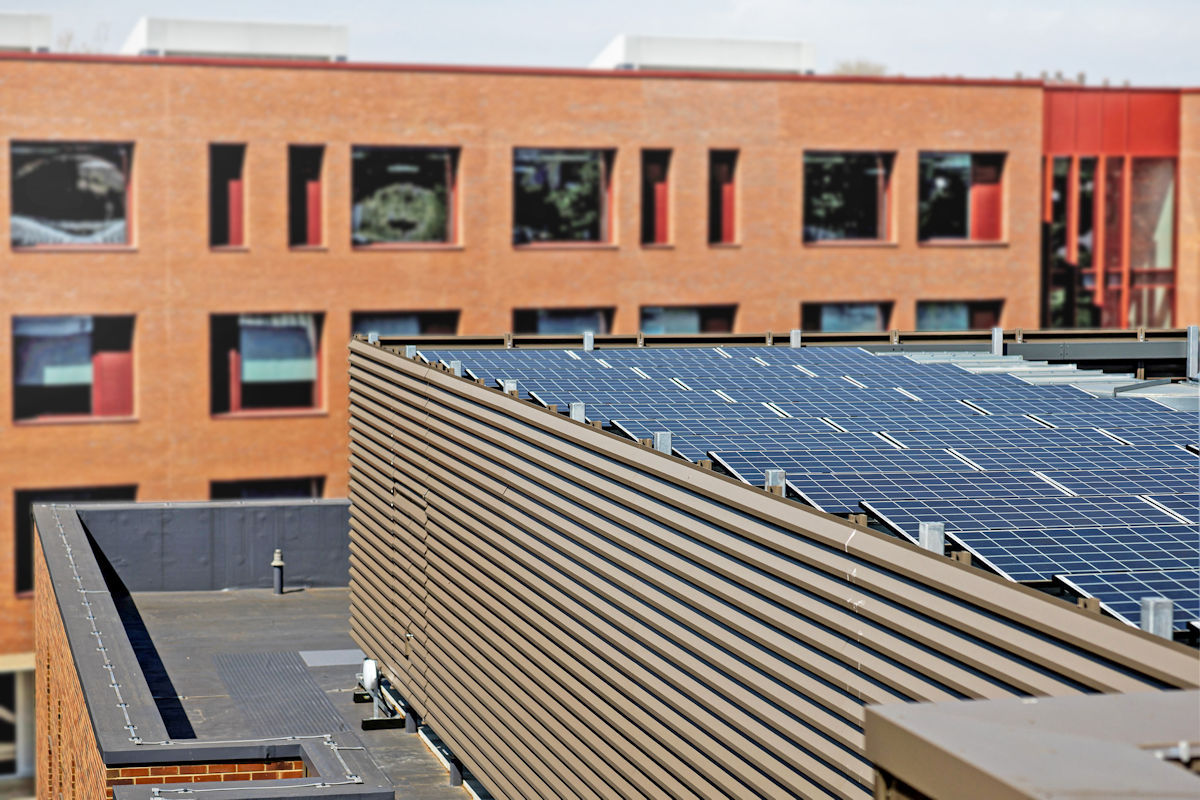 PV panels on the roof of our Tessa Jowell Health Centre building in Dulwich
Solar photovoltaic (PV) installations will play a significant role, not only in meeting our aims as a contractor, but in decarbonising the wider UK grid to meet the country's climate targets.
PVs are an important pathway to net zero but like any other product, their installation comes with an embodied carbon impact: the greenhouse gas emissions associated with production, construction, in-use and end of life stages of the panels alongside any supporting equipment.
Our new paper, a collaboration between Wilmott Dixon and Elementa Consulting investigates the embodied and operational carbon impact of roof mounted solar photovoltaic (PV) installations. It explores the interplay between the embodied carbon impact and operational carbon savings over time. This shifts the focus from PV being a carbon offset mechanism to building additional renewable capacity in the grid.
While all tested scenarios found a net benefit over the systems' lifetime, project specific design and specification decisions can have a big impact. This report provides the guidance to optimise PV installations, whilst measuring the effectiveness of the technology from a whole life carbon standpoint.
We found that the net carbon savings from PV installations in a UK context provide a significant benefit. This is great news, as in 2021, we launched Willmott Dixon Community Solar Energy; an opportunity for customers to benefit from renewable energy generation without having to invest directly themselves. Bristol Beacon, is aiming to be one of the first projects to use the scheme, supporting their aim to become the first carbon neutral music venue in the UK.
As we embark on this net zero carbon journey, we often find that we don't yet have all the data available to make the best decisions. This study is a first attempt to provide further insight and answers to an important topic.
We encourage others to further this work with larger datasets and look to manufacturers of these systems, to collect better data and make it more freely available to built environment professionals. We also suggest similar studies are carried out for other renewable energy generation technologies (e.g. wind and solar thermal).
Going forward, we look to support and work with our supply chain partners in the PV industry to reduce whole life carbon, so rooftop solar PV can continue to play its vital role in supporting the UK's transition to net zero.