Bristol Beacon
Breathing new life into Bristol's iconic music venue
A behind the scenes tour in June 2020 - with some unexpected heritage findings!
Our team have underlined their role as one of the UK's foremost regenerators of Grade two listed heritage and leisure facilities by being chosen for the second phase transformation of the famous Bristol Beacon.
Bristol Beacon opened as a concert venue in 1867 and became one of the most important rock music venues in Britain, hosting acts like The Beatles, Jimi Hendrix, The Rolling Stones, David Bowie, Elton John, Led Zeppelin and Pink Floyd. Now it will host Willmott Dixon as its team deliver a full refurbishment.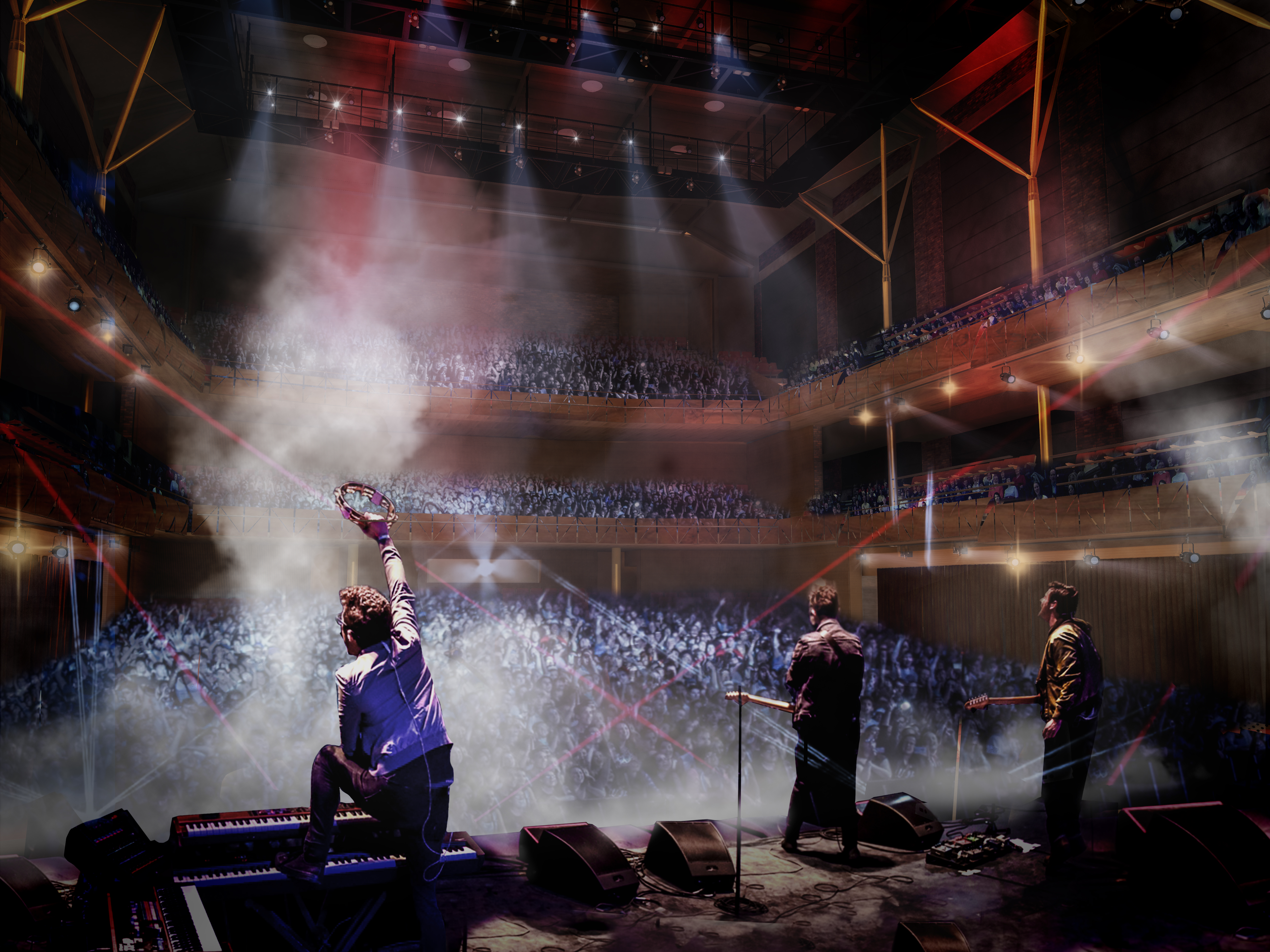 The first phase of Bristol Beacon's renewal in 2009 involved constructing the £20 million foyer space, which we also delivered. The rest of the building has not been refurbished for 60 years, making it the only major concert hall in the UK not to have been redeveloped in recent times.
Now our team will update the remainder of Bristol Beacon in one of the biggest schemes to be procured under the Southern Construction Framework. The scope includes remodelling the main hall to increase standing capacity by 15 per cent, transforming The Lantern facility area within the Hall into a versatile performance venue and opening up the extensive cellars for the first time in 150 years – creating a new performance space.
Key Stats
The construction site is over 80 tennis courts in size

The transformation has so far used enough concrete to fill 1,280 baths
Hundreds of tonnes of rubble have been removed - all to be recycled
The number of bricks required for the re-build would measure over 21 miles if laid end to end
The 'birdcage' scaffolding structure in the main hall is Europe's biggest, with the total scaffolding weighing over 500 tonnes
Unexpected heritage finds include two ten feet deep Elizabethan wells deep in the cellars and a historic Victorian heating system.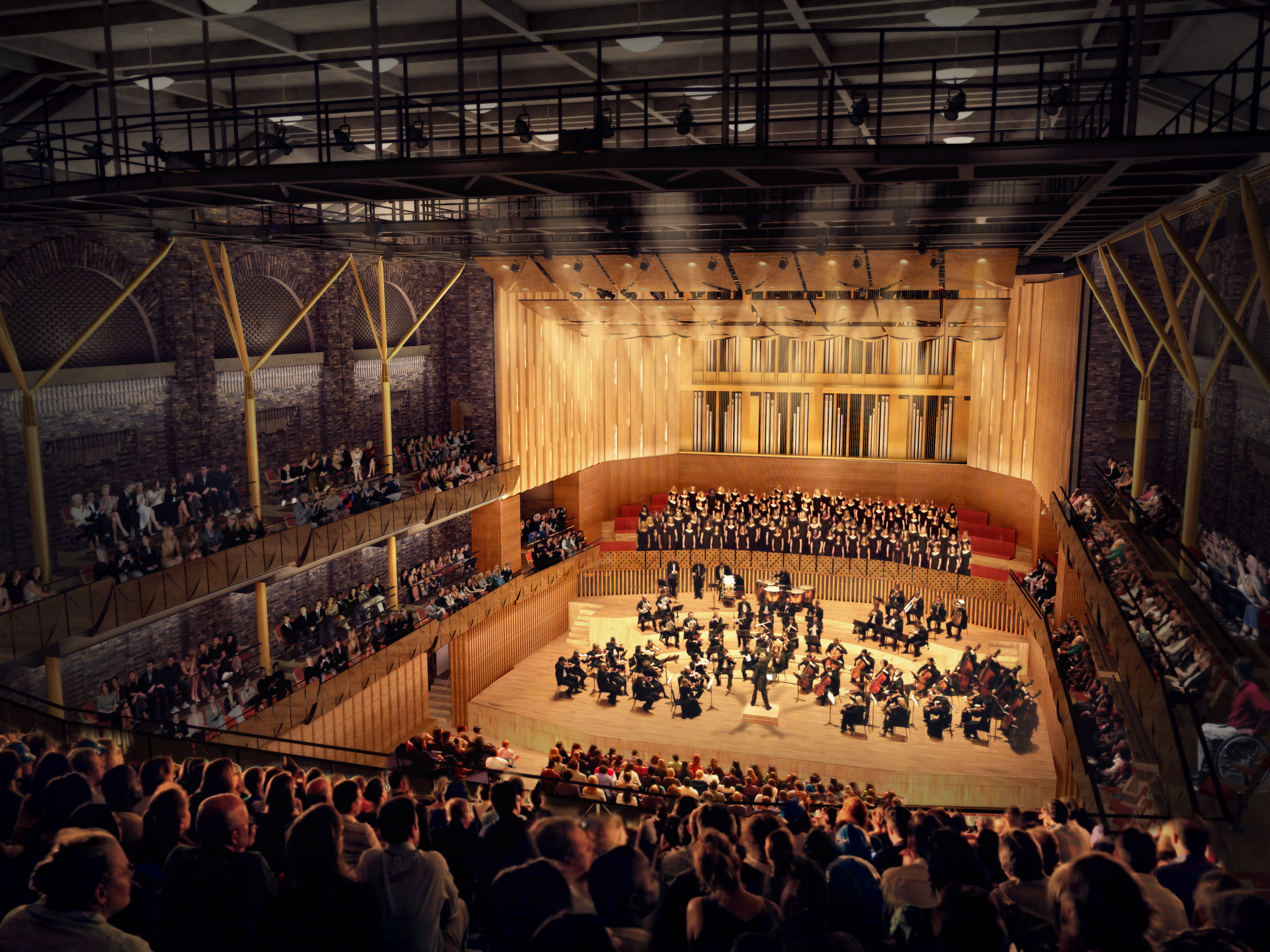 In addition to the new performance area, the cellars will also include new classrooms and a technology lab, providing a fantastic space to educate and inspire young people about music and the arts. It will also house the National Centre for Inclusive Excellence, providing music making opportunities for young people with Special Education Needs and Disabilities.
On the exterior, the restoration of the historic façade will see the opening up of the striking Byzantine colonnades, further enhancing Colston Street's public realm.
Working with Bristol Music Trust, we will also be putting in place a programme of community engagement, working with local schools and colleges to engage and inspire young people about the project. It is hoped that this activity will leave a legacy that extends beyond the building itself.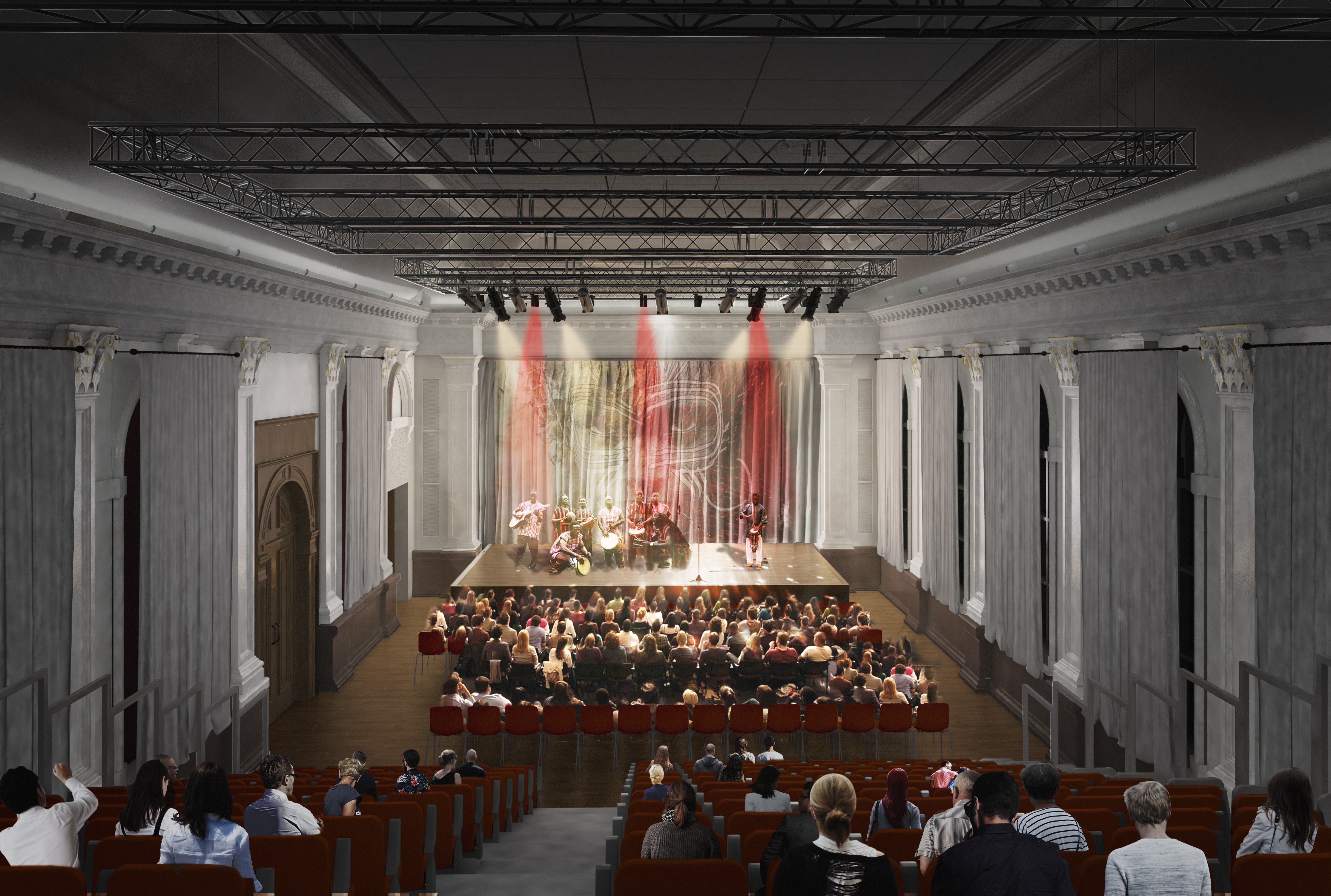 John Boughton, deputy managing director at Willmott Dixon, said:
"We were incredibly proud to have constructed Bristol Beacon's new Foyer nearly ten years ago so are excited to be back delivering this amazing scheme that will make it one of the UK's best venues for entertainment. The hall is a Bristol icon that has served generations of Bristolians, and throughout the transformation we will maximise every opportunity to provide employment and training to benefit the city and its people."
Bristol Music Trust is the organisation that runs Bristol Beacon and it is owned by Bristol City Council. Louise Mitchell, chief executive of Bristol Music Trust said:
"The Hall hasn't been updated since it opened in the 1950s, so it's long overdue a transformational refurbishment that will give Bristol and the South West a world class venue to be proud of."
PROJECT HIGHLIGHTS
Restoring the building's historic facade
Opening cellars for the first time in 150 years
Creating space to educate and inspire young people
PROJECT DETAILS