Sustainable supply chain partners
Our supply chain partners are responsible for delivering our projects on site. Their expertise, professionalism and engagement are critical to what we do. Building stronger, more collaborative relationships with our supply chain partners continued to be a key priority.
In 2019 we carried out a national survey which asked our supply chain partners about their experience of working with us. Our overall score increased from 73/100 (2018) to 75/100. We also asked our supply chain if they think that sustainability and social value is taken seriously by Willmott Dixon's people. Our supply chain gave us an overall score of 84/100, up two points from 2018.
We are a founding member of the Supply Chain Sustainability School. This virtual school provides free training on a range of environmental and social topics for the industry's shared supply chain. At the end of 2019, 130 of our supply chain partners were members of the school. 40 of these are either a Gold, Silver or Bronze member.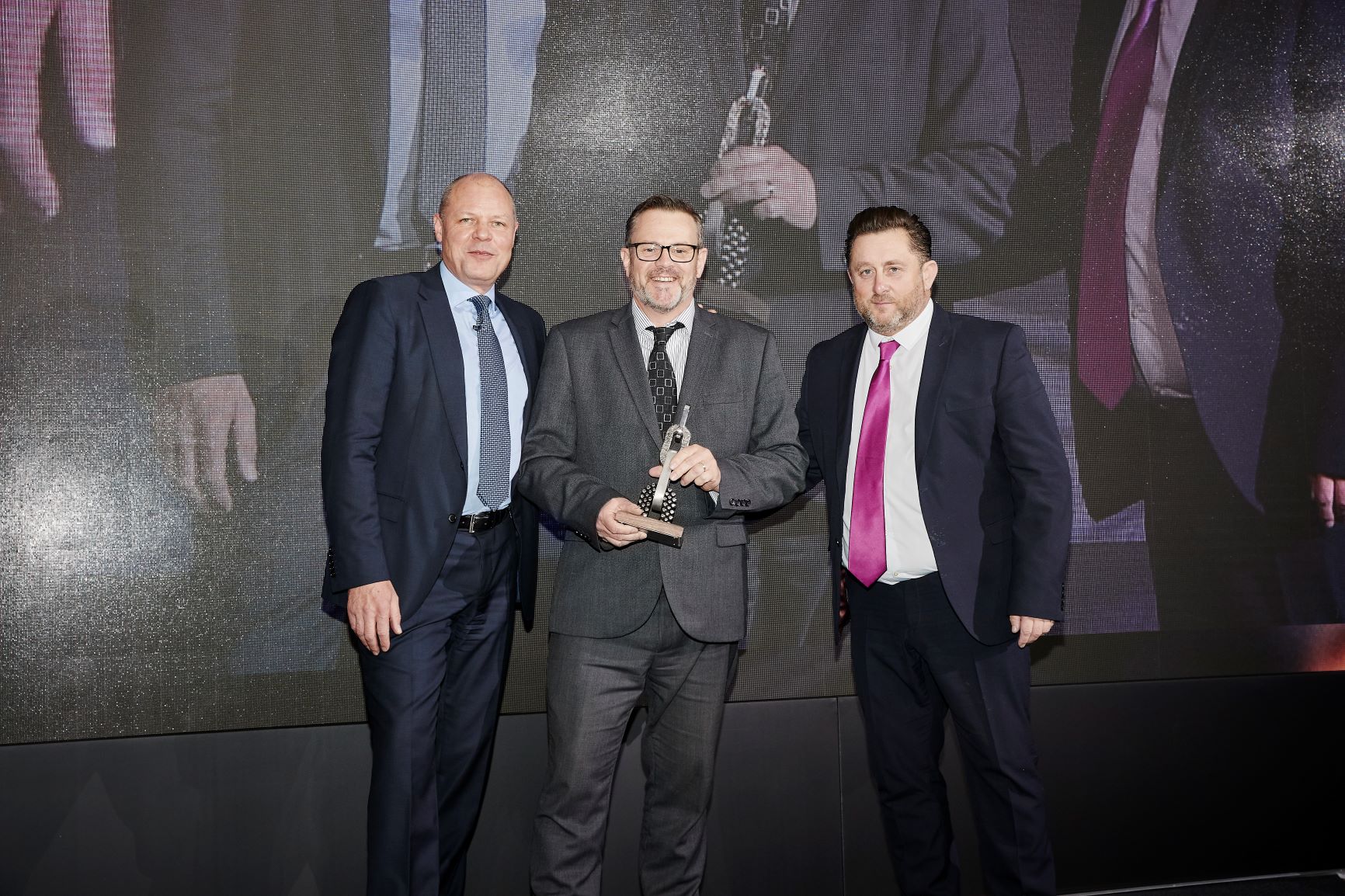 Our 2019 Construction Building on Better awards saw Delta Balustrades take home the Supply Chain Partner of the Year award. G Works were runner-up.
Norr Architects were the winners of the 'Supply Chain Legacy' category at our annual sustainability 'Good Business Awards' for the programme they designed to inspire young women into construction. The programme was such a success that RIBA are looking to roll the programme out across the industry.
Prompt payment
We know how important cash-flow is to our supply chain partners, particularly SMEs, so we make it a priority to pay them promptly. In 2019, our average payment time was 30 days with 99% paid within 60 days – the best record in the industry.
As well as giving our partners more confidence to work with us, this shows that our cash position does not rely on unfair supply chain payment terms or on holding back payments.
Modern Slavery
The construction sector is at high risk of labour exploitation and we all have a role to play in preventing it.
In 2019 we implemented a range of recommendations following a series of site audits carried out in 2018. These included: setting up a preferred supplier list for labour agencies, updating our contractual code of conduct to ensure that our supply chain partners are aware of their compliance requirements and investigating new technologies that could be employed on site to enforce right-to-work compliance.
We also held workshops for our supply chain in high risk categories to educate them on tackling modern slavery. In partnership with Stronger Together, we ran a series of free workshops, which showed both our people and our supply chain partners how to spot the signs of modern slavery and how to carry out right-to-work checks. We also educated them on their responsibilities and shared best practice on steps to tackle the issues. 25 of our key supply chain partners received this training.
In 2019, we ran further audits on our projects with high risk profiles and updated our Modern Slavery Policy as a result.
As part of our continued responsibility as a signatory of the Gangmasters' and Labour Abuse Authority's Construction Protocol, and as a founding member of Stronger Together's Construction Group, we continued to raise awareness of modern slavery.
Sustainable Procurement
We have updated our Sustainable Procurement Policy to reflect the direction of our forthcoming Sustainable Development Strategy. Changes include requirements to measure the embodied carbon in the products we procure and ensuring that all our supply chain partners work towards having carbon and waste reduction strategies. The updated Policy also stipulates closer collaboration with our mandated supply chain partners through the achievement of performance targets.
Social enterprises
In June 2018, we joined the We Buy Social corporate challenge where we encouraged the business to consider purchasing from social enterprises. Our people seized the challenge and used social enterprises for a range of services – for example, a catering company which tackles food waste and a cleaning company which supports those facing barriers to employment. Since 2018, we have doubled the number of social enterprises we are working with and have doubled our spend with them: spending over £550k in 2019.
In 2019 we supported the novation of our energy broker, ECA Energy, into a social enterprise called Planet First Energy. We were one of the first companies in our sector to purchase energy – which is 100% natural renewable - through them.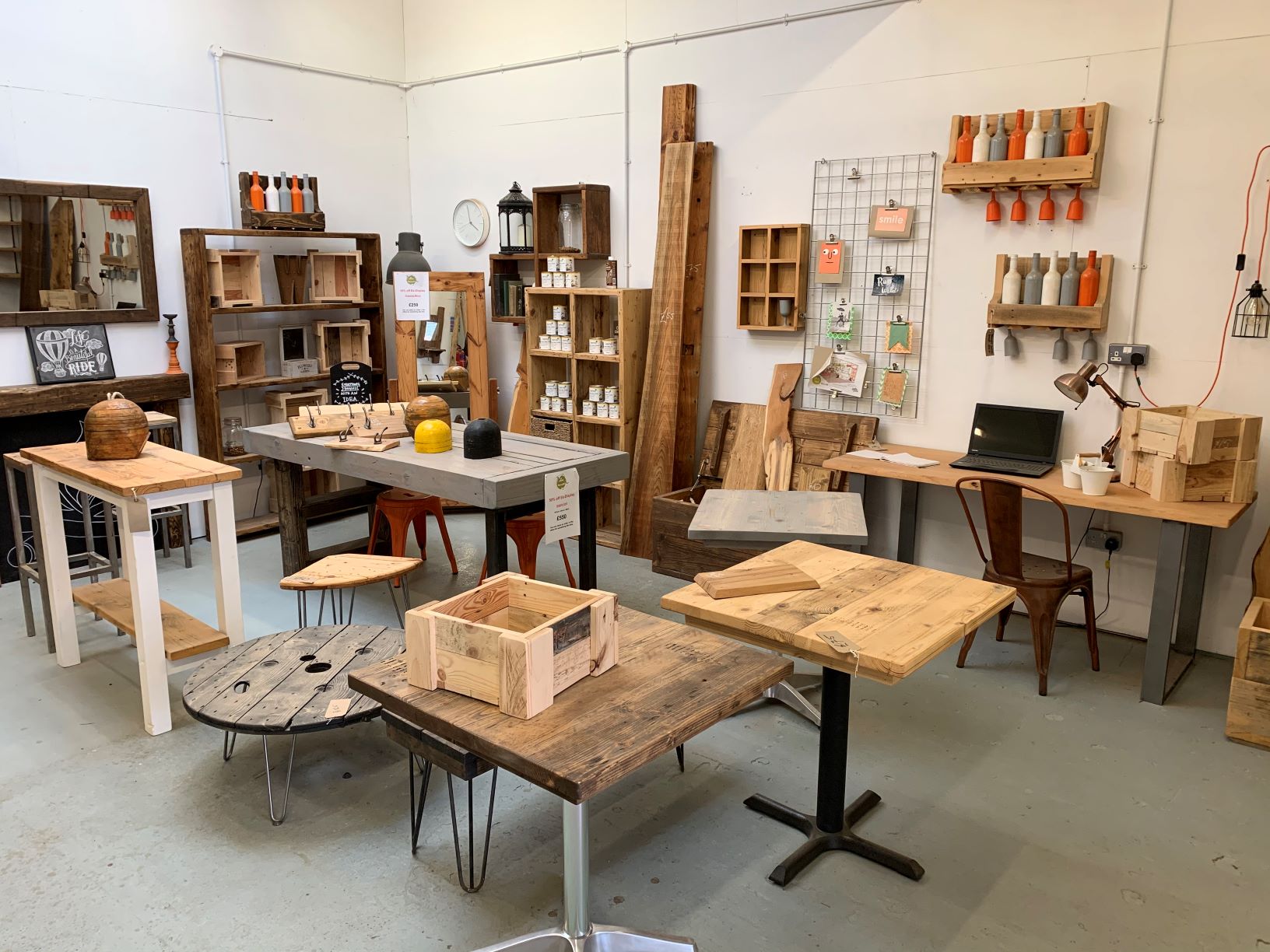 Three of this year's Foundation Trainee Challenges supported social enterprises. Our London & East trainee challenger, Gerard Hughes, supported Community Wood recycling. Gerard led his team to their St Albans studio, where they spent the day building furniture. The team later sold the furniture they made, donating all money raised to the social enterprise.