Staying Safe at Springfields
David Rowell and Adrian Coleman discuss Covid-19 safe working practices, innovation and problem solving at our Springfield's independent living project.
12 May 2020
Homes for independent living
Situated in Ashby de-la Zouch, at the heart of East Midlands, is our Springfield's independent living scheme. Procured through the Procurement Hub framework by emh care & support, this extra care facility will provide 65 one and two bed homes alongside communal areas for residents to enjoy such as a hairdressers and bistro.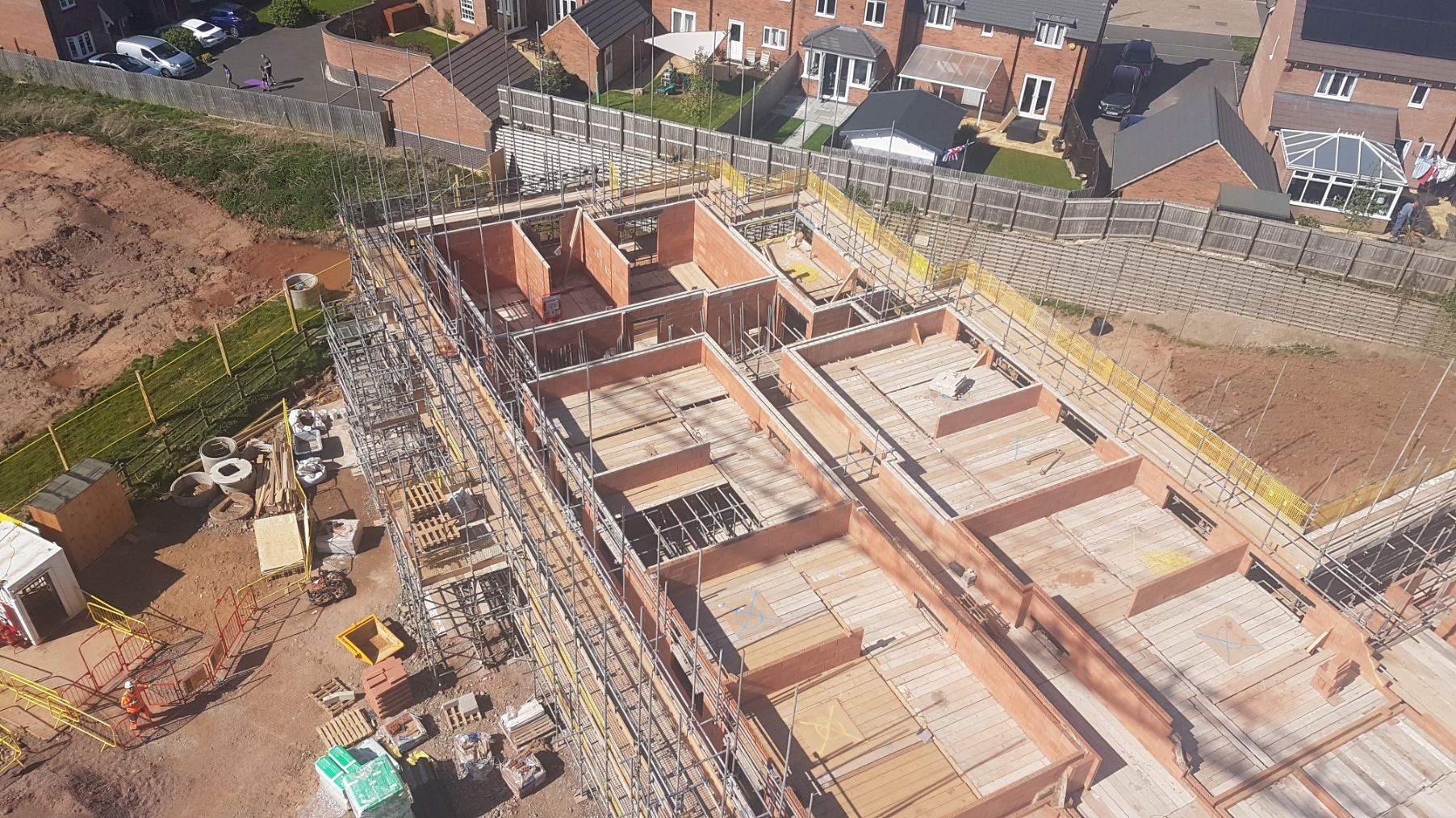 Progress continues at Springfields
Like at over 95% of our projects, work at Springfields continues during Covid-19. The site team quickly implemented the Government endorsed Construction Leadership Council (CLC) Site Operating Procedures, ensuring effective social distancing and safe working practices are followed. With the safety of our people and supply chain partners an overarching priority, our team are seeing wider benefits from adapting their approach and procedures.
David Rowell and Adrian Coleman, senior building and construction managers at the project, explain in more detail.
First steps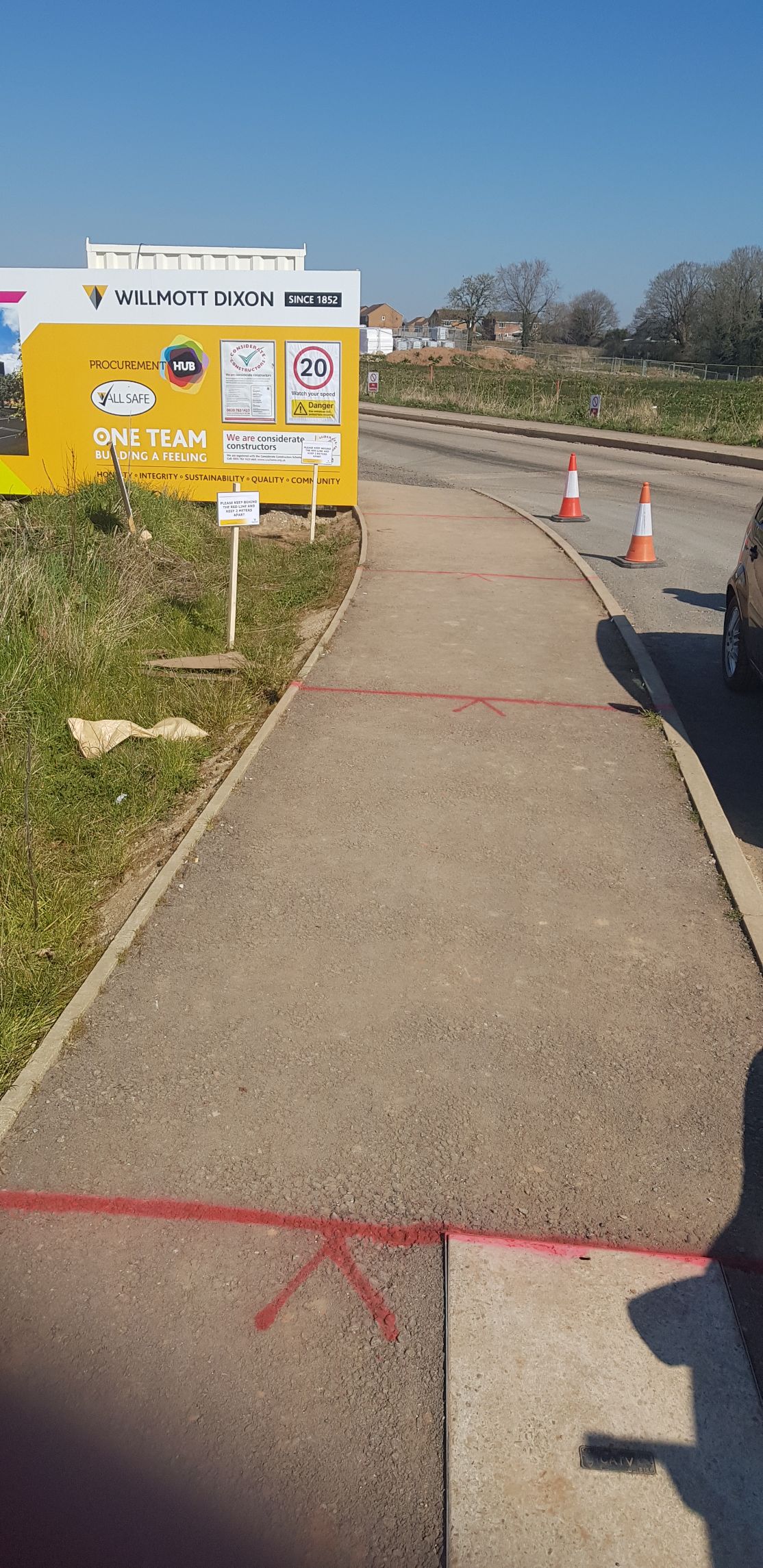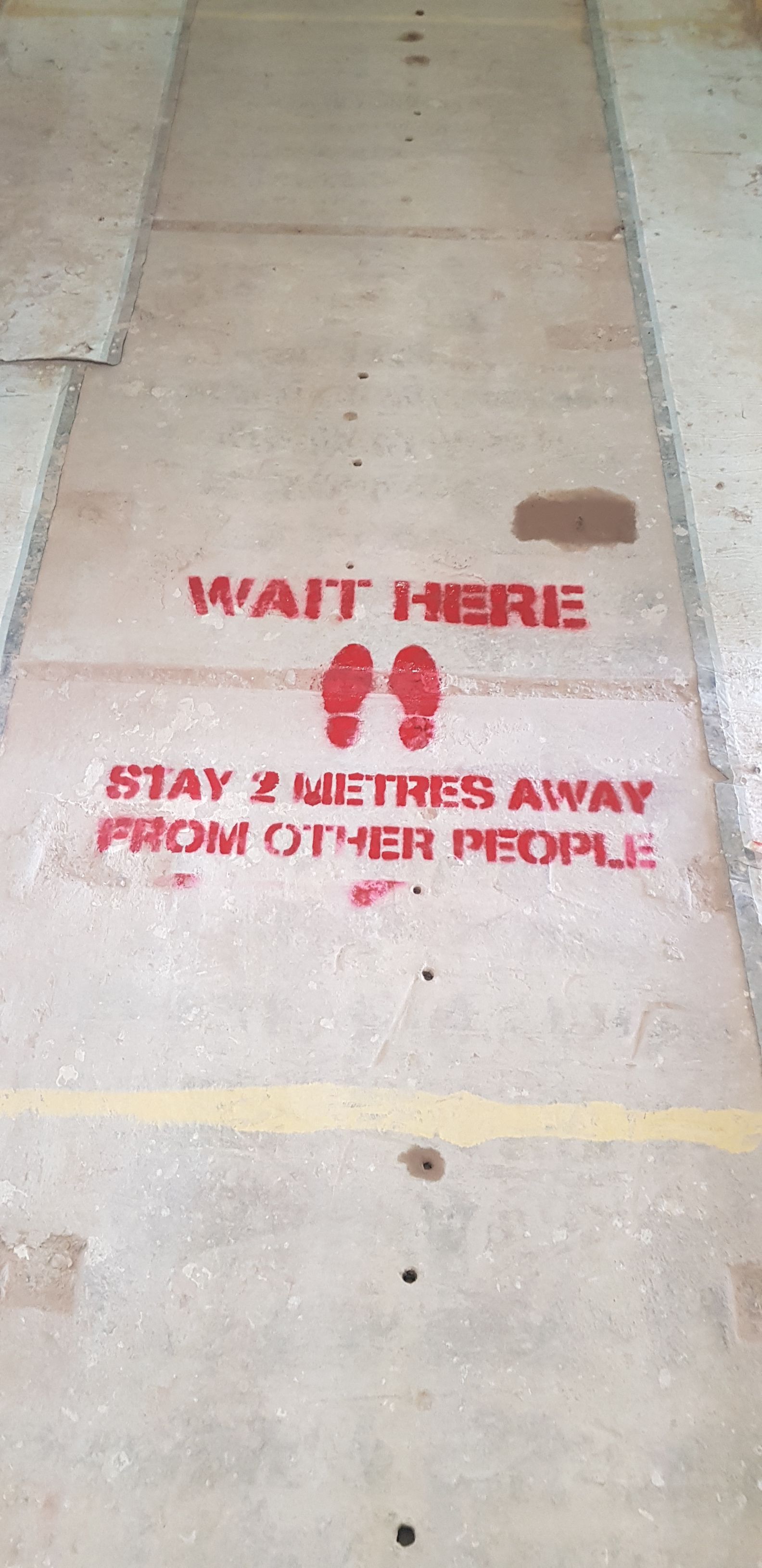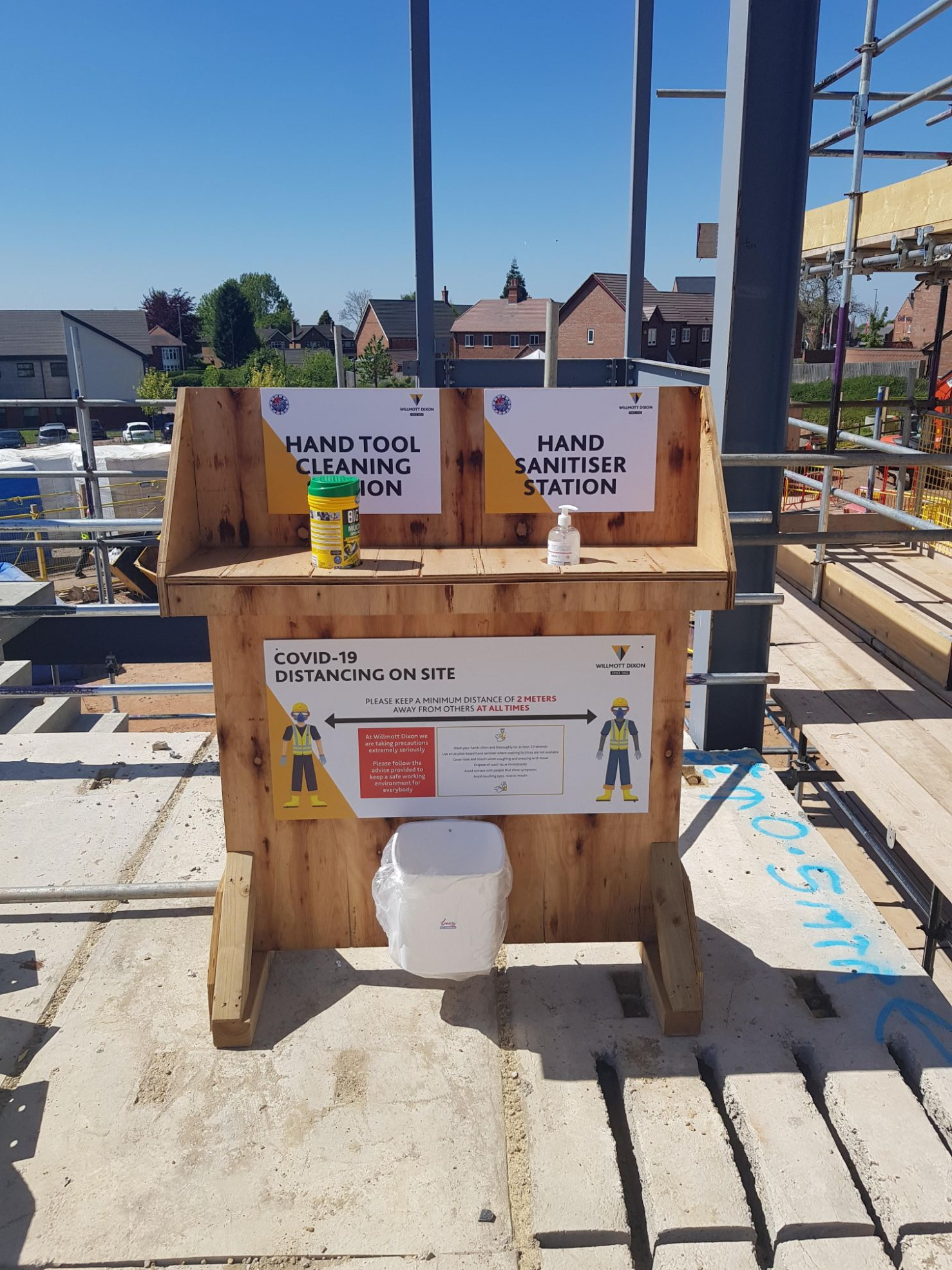 Covid-19 social distancing and safe operations initiatives
The site has come a long way since the 23 March, where more stringent Government Covid-19 control measures were introduced. David explains, "like other projects, we were at first worried about what would happen and how the situation and restrictions would affect the project's progress. We especially felt this when some of our supply chain partners temporarily halted works."
The team focused on making the site Covid-secure following CLC's guidance, while ensuring morale remained high. David continues, "We reviewed all roles on site and whether any could be carried out remotely. This led to asking our design and commercial teams to work from home, which allowed us to free up space in site offices, enabling desks to be placed more than two metres apart. Our supply chain partners have taken the same approach, reducing the site to key people.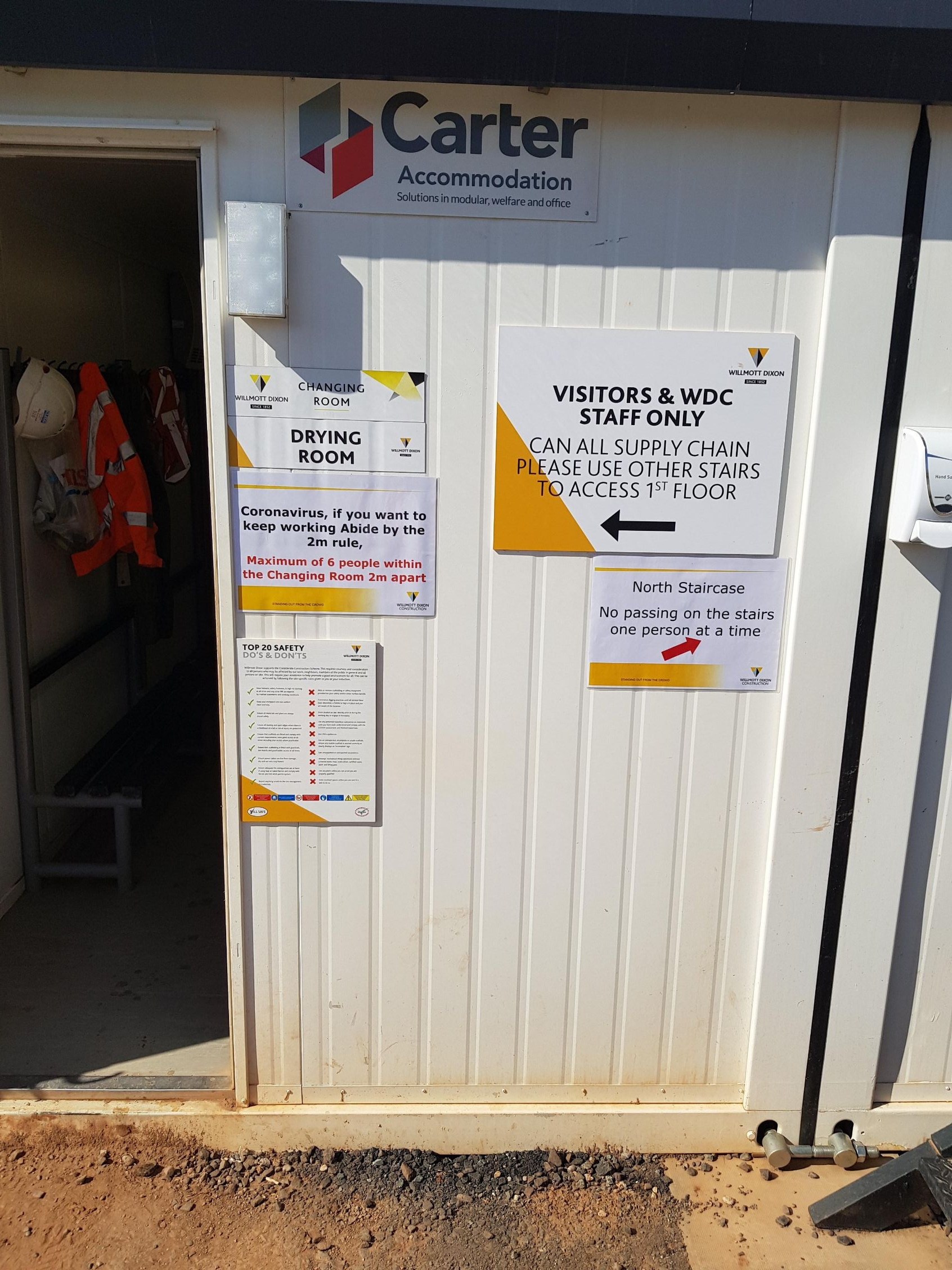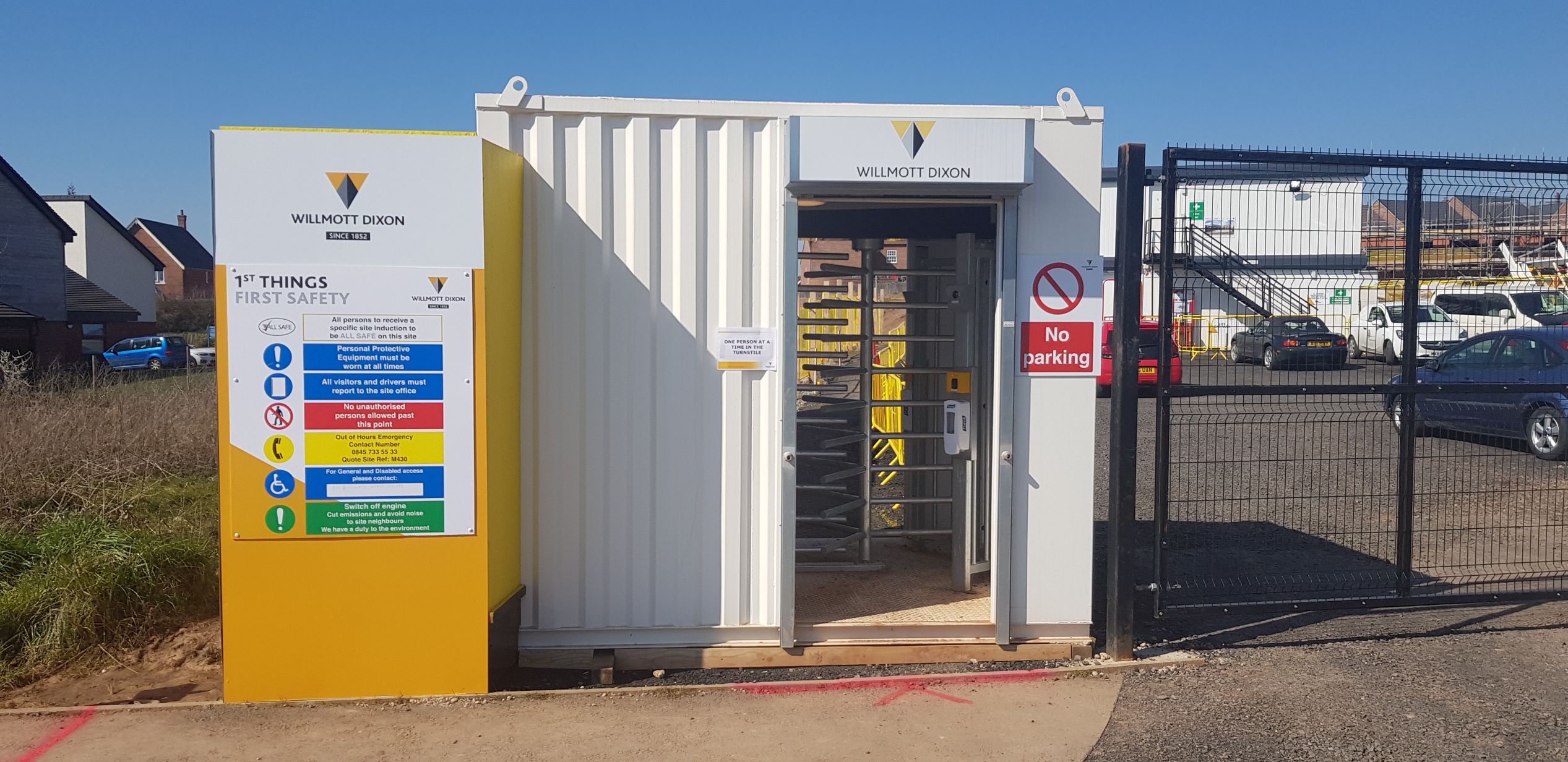 Visitors are given clear signage about making the site Covid-secure on arrival
"Secondly, a range of social distancing safe practices were embedded on site. We marked out two-metre spacings across the site, implemented one-way systems around bottleneck areas, created dedicated hand wash zones and made sure hand sanitiser was plentiful across the site. We also reduced strain on potentially crowded areas by staggering break and lunch times, as well as removing chairs from the canteen so that everyone sat more than two metres apart.
"Communication is key. We hold socially distanced daily briefings with our people and supply chain partners to reinforce regulations and update on new procedures. Supply chain partners are invited to engage in open and honest conversations about how they feel about their personal safety. If anyone shows symptoms of the Coronavirus or needs to self-isolate, they are empowered to do so, and it is critical they abide by this directive."
Overcoming material sourcing challenges and revamping the programme
When discussing challenges, a key one has been the availability of materials. David notes, "We are seeing more materials become available each day, as more businesses are opening having made Covid-19 safe working adjustments. While this is pleasing, we have adapted the programme of works based on the availability of materials and our supply chain partners.
"One stand-out adaption is how the team overcame Porotherm sourcing. Prior to the 23 March, we had been speaking with a building merchant to secure Porotherm, a clay block walling system. However, as the situation had developed the merchant made the decision to close, which was going to seriously impact site progress for our customer. Instead, we reached out to the manufacturer and procured the product directly.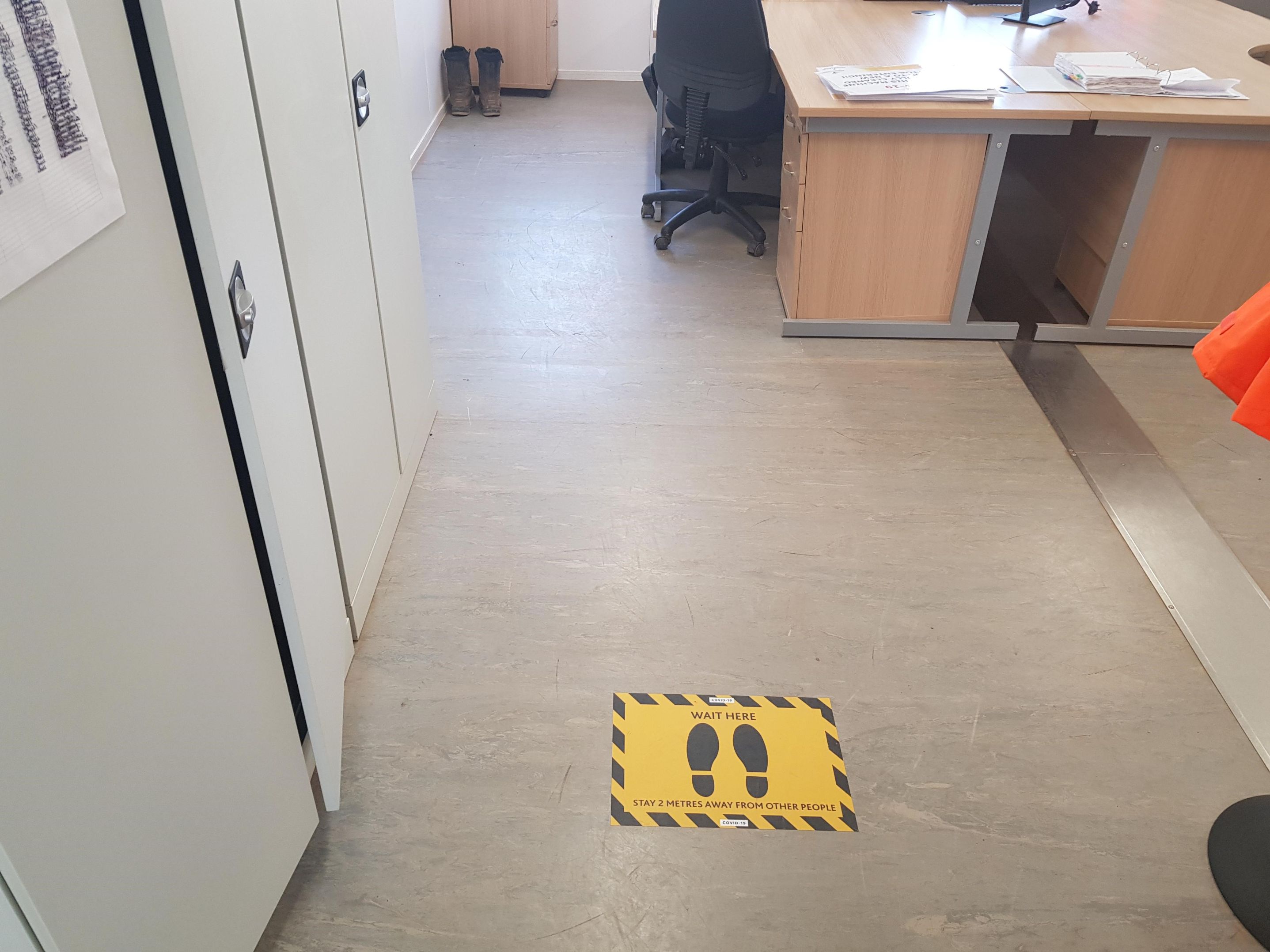 Social distancing signage in the site offices
"Another challenge the team has overcome has been the shortage of precast concrete plank; this material was critical for the stage we are at within the programme. We had to rethink and adapt our priorities – starting on non-critical works to keep the site remaining active and moving forward. We've also used the opportunity to complete some groundworks, which has proved to be easier due to a quieter site."
Embracing technology
Another key area of advancement has been the use of virtual meetings and remote working practices. In April, the team had its first digital Considerate Constructors Scheme (CCS) site audit via Zoom. David shares, "To fully demonstrate the procedures and adaptations we'd put in place, I compiled a report for the inspector ahead of the digital visit. We'd taken lots of images to include, which helped capture everything clearly. We learned after the visit, we were the first site to respond like this – and the auditor commented on how pleased he was.
"We also received comments on how impressed the CCS had been with how we'd tackled our Porotherm sourcing problem, as it had reduced carbon footprint and reduced traffic movements without any cost implications.
"The team scored an outstanding 45/50 for the virtual CCS audit, everyone should be very proud."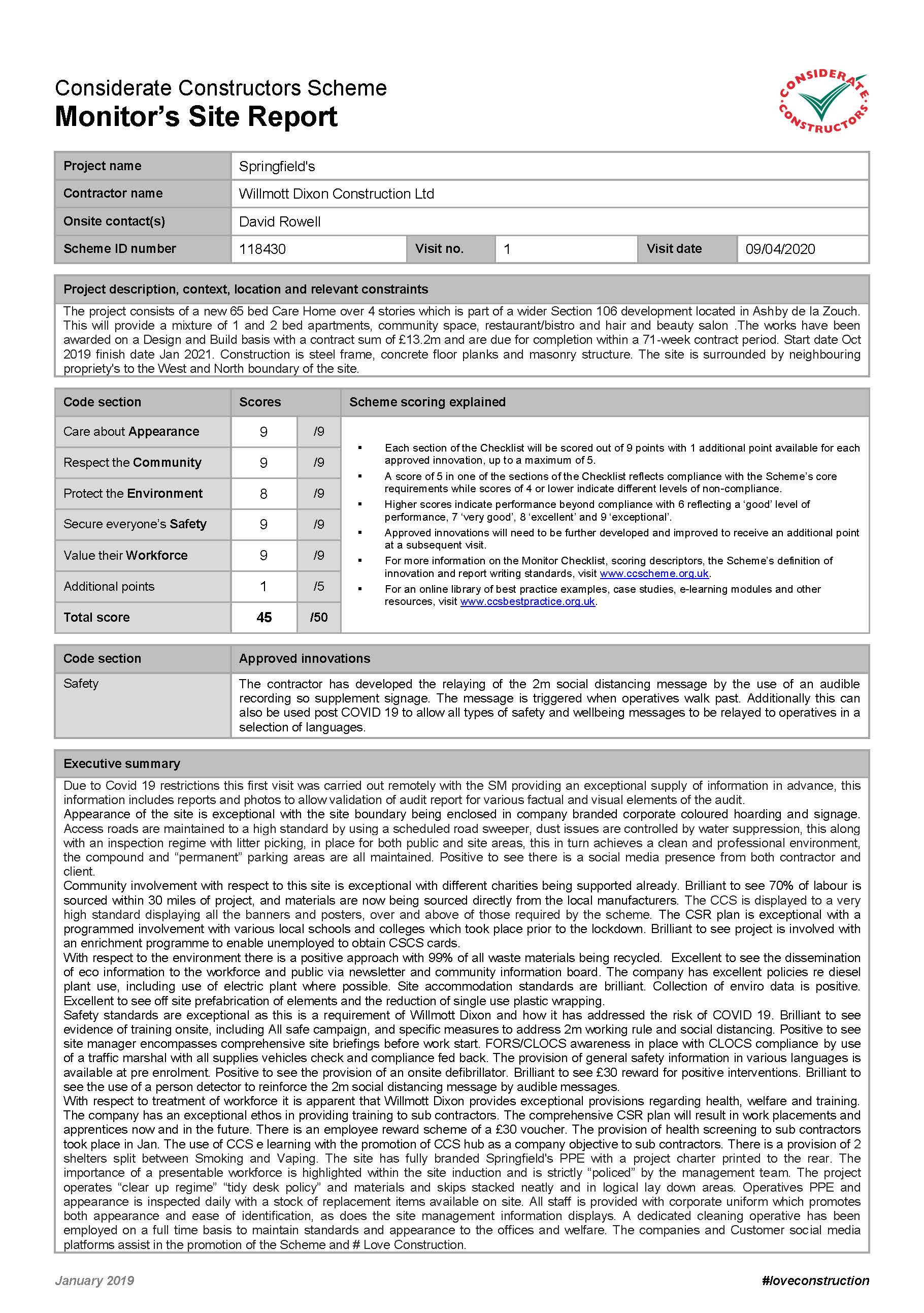 The site team's outstanding virtual CCS report
As well as the CCS audit, the team embraced IT for other virtual meetings. Adrian said, "We now hold virtual meetings we the customer to keep them up to date with progress, which is working well.
"Overall, we are seeing that virtual meetings can be successful, especially in terms of logistics. Face-to-face meetings have their benefits, however not every meeting requires the miles we travel to attend. I think the challenges we're facing with Covid-19 are also a great opportunity to become more efficient in our day-to-day work. It's really interesting to see how everyone is adapting and we can take a lot away from this time."
Comprehensive internal auditing
As well as external auditing through schemes such as CCS, Willmott Dixon holds rigorous safety checks through its team of group safety inspectors. In particular, the team at Springfields had an internal safety inspection in April from one of the inspectors. These checks are supporting to site teams and helping to ensure compliance with operating procedures, as well as giving teams some extra help, robustness, and an extra pair of eyes during these challenging times. Adrian explains, "We have benefited from their suggestions, such as implementing additional handwashing stations and procedures for getting an ill person home. Our group safety inspectors also benefited from seeing our site's procedures and looking at how good practice can be implemented elsewhere."
A supportive customer
"One constant throughout this period of uncertainty has been the supportiveness of our customer, emh care & support. They have adapted to virtual progress meetings and site tours and have understood the necessary changes to the project plan. We have also worked with them at their time of need, helping to source valuable PPE to help keep their staff and residents safe in their extra care homes" said David.
Jo Grainger, Executive Director of Care & Support at emh care & support, comments
"The Willmott Dixon team is doing a great job of keeping our Springfields project going, safely. Further to this, when we had no masks for our care team to use, David and the team were amazing. They sourced 300 special masks designed for when caring for people with the signs of Covid-19 and personally delivered them masks to one of our sites in Matlock – massively above and beyond the call of duty I would say."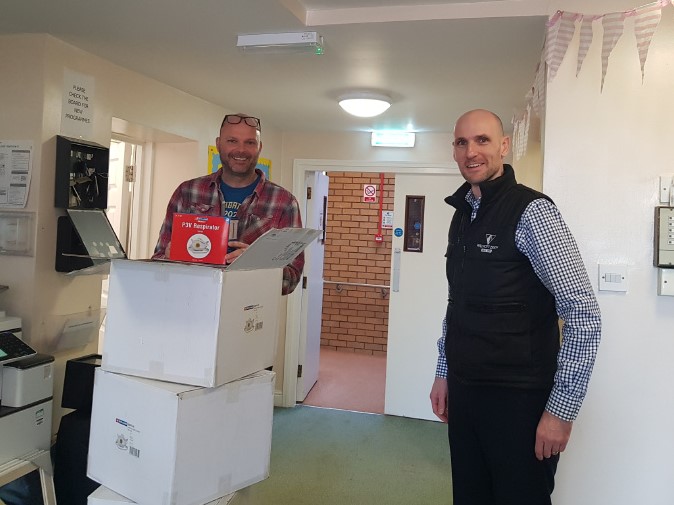 Donating and delivering essential PPE to extra care homes
A note of thanks
David finishes with a message of thanks. "Our people and supply chain partners have adapted to the challenge at hand to implement Covid-19 safe working practices on site, as well as remote working practices and virtual meetings. I am grateful for everyone's help and enthusiasm and look forward to the opening of this great independent living facility."