Housing boost for Ashby-de-la-Zouch
---
HIGHLIGHTS
New build 65 one and two bed homes
50 apartments to rent
15 apartments for sale
---
Our housing specialists are creating 65 one and two bed homes alongside communal areas such as a hairdressers and bistro for emh care & support to create an inclusive environment that brings together people of all ages as there is no age restriction on the facility. Upon completion, 50 of the apartments will be rented while 15 will be for sale.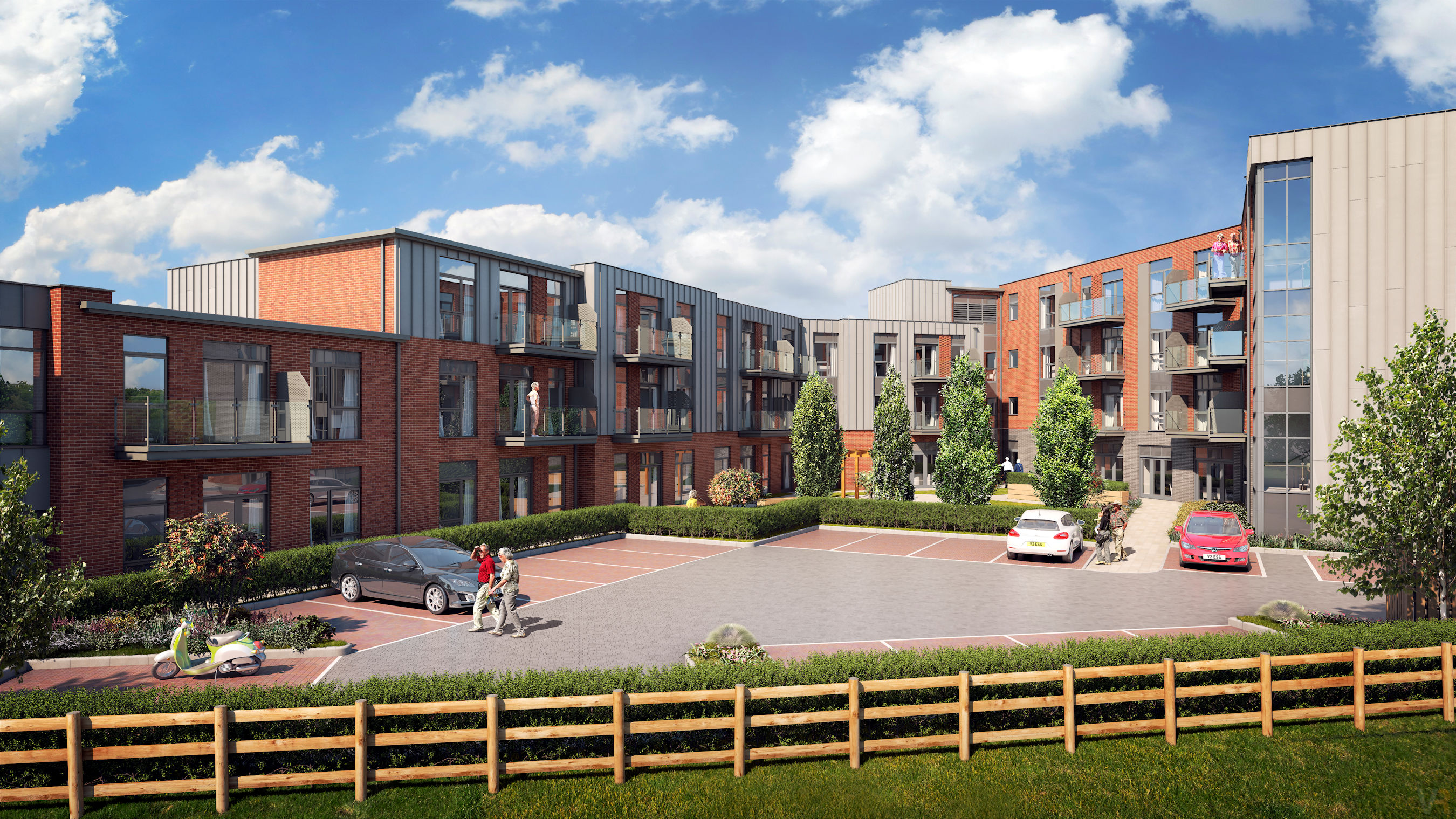 Designed by architects BRP, the homes are scheduled to complete early 2021, with plans to build an adjacent new school.
The project was procured through the Procurement Hub framework with a large focus on creating a positive impact for local people. This will see 10% of the contract value - just over £1.2m monetary equivalent - invested into local social return projects concentrating on NEETS (Not in Education Employment or Training). We are collaborating with a local secondary school to deliver an enrichment programme, as well as running an eight-week traineeship where people aged 16 to 18 will learn employability skills, gain a CSCS card and on-site work experience.
Similarly, we will deliver health and safety assemblies to local primary schools that will be affected by the build.
Michelle Cotterill, director at Willmott Dixon, said:
"We have been working closely with emh care & support to make sure we are creating a scheme that is going to make the local community proud. Every step of the way we have been working collaboratively with all project partners through workshops, ensuring we plan effectively. The customer previously had challenges with overheating on similar schemes, so we have worked with them to ensure the same issues won't occur when working with us. We are also embracing technology during this project, for example we are using offsite manufacturing to reduce programme time and maintain high levels of quality, while also minimising waste and costs.
During all of our projects we aim to engage our customers and project partners. We recently invited emh care & support into our Digital Design Room to review the design and gain a real feel for the building. Further into the build process this technology can be used to show prospective buyers what their potential home will be like too. Alongside our enrichment programme, we will also be working with Stephenson College on a work experience scheme, accommodating apprentices currently working for emh care & support, to give them experience in working on a new build project."
Joanna Grainger, executive director at emh care & support, said:
"A development like this requires strong and trusted relationships, and we are delighted to be working with Willmott Dixon, North West Leicestershire District Council, and our other partners to deliver our most ambitious project to date. With Springfields we are creating a modern community in the heart of the national forest, a vibrant place supporting and promoting health and wellbeing. That is something we can all be proud of."
Each year, we delivers £250 million-worth of homes across the UK, working in collaboration with the public sector and private sector partners. One example is our work across Yorkshire to build over 300 homes in Rotherham and Doncaster. We have also just delivered an extra care facility in Nottinghamshire to create 44 new-build units and renovate 180 existing flats.
Working safely during Covid-19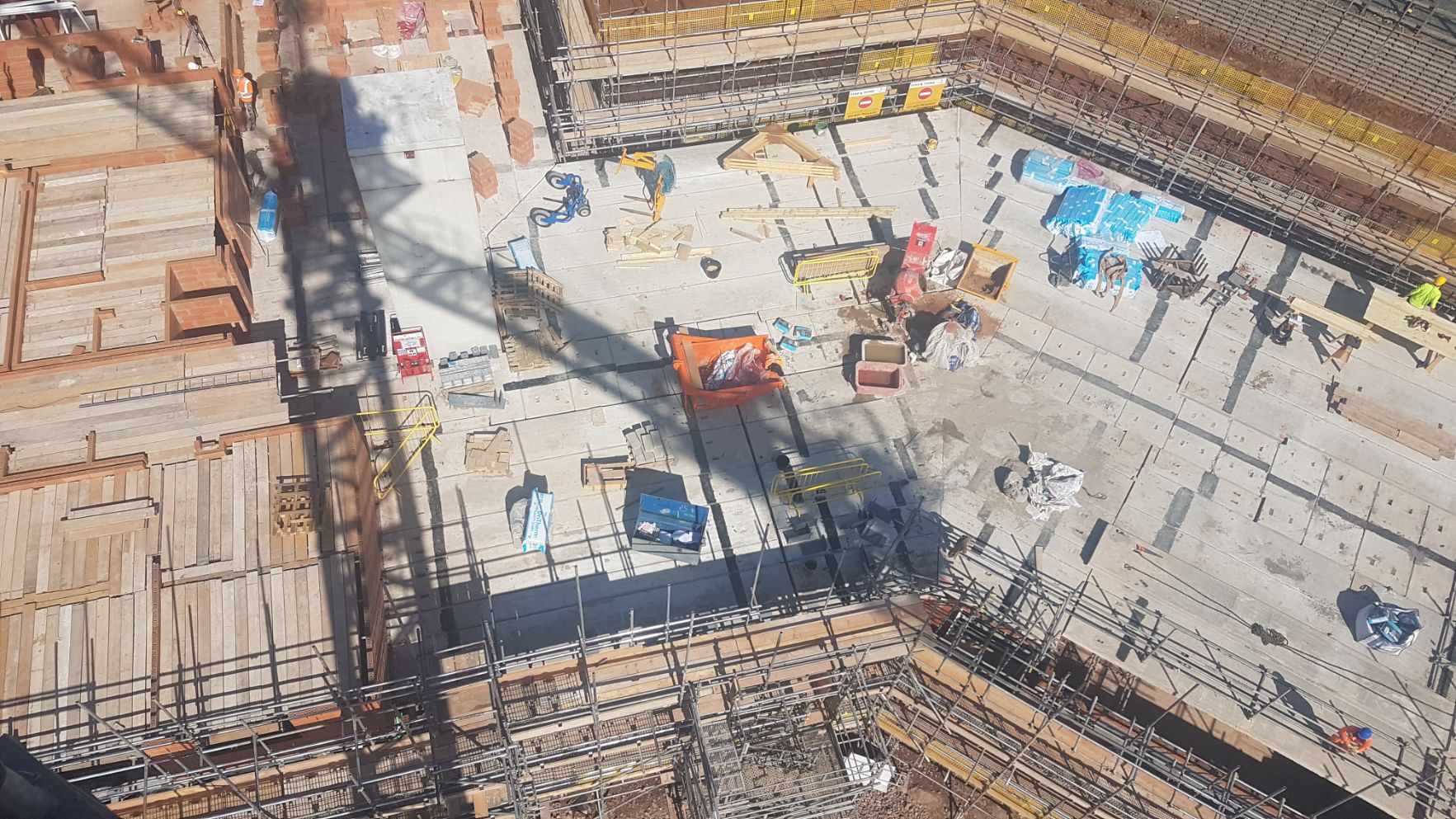 Our site team implemented a range of safe working practices to embed the Construction Leadership Council's Site Operating Procedures to allow work to continue throughout Covid-19. Measures included:
Creation of one way systems and removal of bottlenecks
Additional hygiene stations
Clear signage and canteen rotas to allow for social distancing
Embracing technology
Furthermore throughout the COVID-19 pandemic the team continued to provide extra support to our customer – printing and delivering over 600 facemasks for care home staff.
Read more, in David Rowell, senior building and construction manager at Springfield's blog.
Purpose beyond profit
In addition to supporting the customer during Covid-19, in partnership with emh care & support and JTL training, we also ran a ten-week traineeship programme based on site where young people were able to develop employability skills, gain their CSCS card and get hands-on real-world work experience with our site teams.