Wolverhampton Civic Hall
Refurbishment of popular local landmark in Wolverhampton
Our interiors specialists are refurbishing Wolverhampton's Civic Halls. The £38 million project will see the iconic Grade II-listed building, affectionately known as Wolves Civic, transformed into a world class venue.
The works consist of new back of house areas, concert venue, offices, bars and new tiered seating. Original features to be retained and restored to their 1930's condition.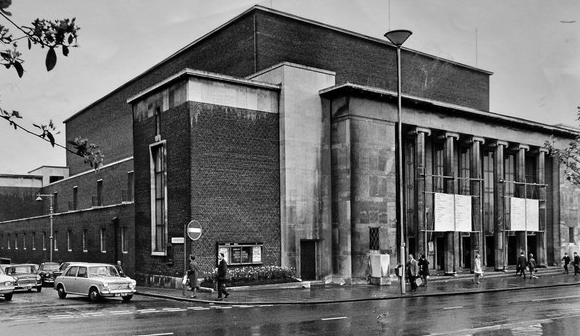 Wolves Civic in the 1960s
Procured through the Major Works England and Northern Ireland, a part of the Scape National Construction framework, the team will make the major changes to the Civic Hall and Wulfrun Hall and keep the venue on track to reopen in autumn 2021.
City of Wolverhampton Council Cabinet Member for City Economy, Councillor Harman Banger, said:
"After carrying out due diligence we are delighted to have chosen one of the country's leading constructors, Willmott Dixon, to keep the works on time and on budget.
This is now an exciting time in the project when we will begin to see real changes to the Civic Halls. The halls have been around since 1938 and are an important part of our visitor economy – providing jobs and generating millions of pounds every year by staging nationally acclaimed shows. As part of our regeneration plans for the city we recognised the Grade II listed building needs refurbishment, as well as improvement to ensure it remains a thriving venue to be proud of for decades to come."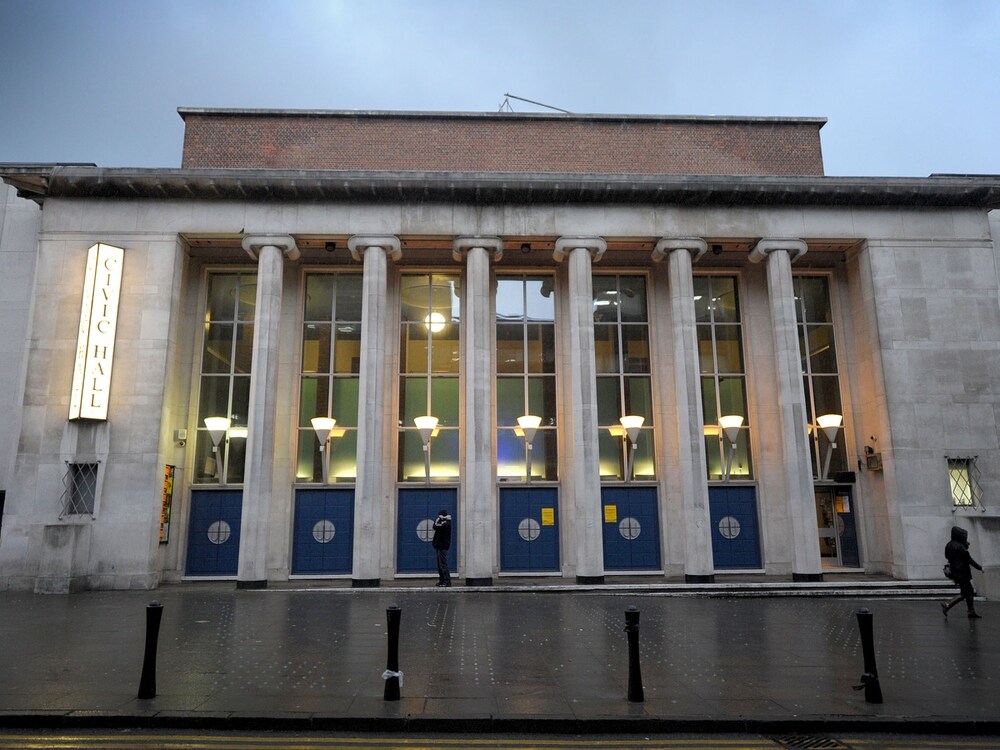 Wolves Civic today
"The works will make the halls a world-class venue, enabling them to attract significantly more popular and prestigious entertainment acts, while retaining the current characteristics that make them popular with performers, producers and audiences."
The project was procured via Major Works England and Northern Ireland, a part of the Scape National Construction framework.
Phil Crowther, director of Willmott Dixon Interiors said,
"We are delighted to have been chosen to move forward with Wolves Civic. It is a building that the whole team here feel passionate about restoring and we have the best people to bring this project back on track. The team and I whom have worked hard to secure this project were all born within Wolverhampton; we know how important this venue is and the key part we'll have to realise the plan.
"Structural refurbishments and historic building are our speciality and we're extremely excited to be given the opportunity to deliver on this scheme. We intend to utilise the energy, passion and commitment of our people to strengthen the wellbeing of the society surrounding the buildings we create and have a proven track record in doing so."
This adds to our work on creating new internal space within heritage buildings. Other examples include creating a new home for the Design Museum at the Commonwealth Institute in Kensington, refurbishing The National Gallery and fitting-out Old Admiralty Building.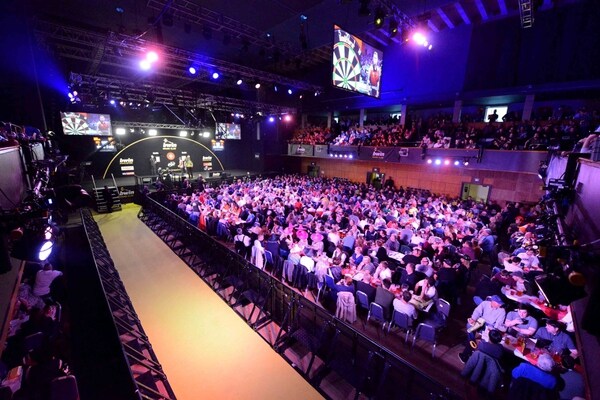 Wolves Civic played host to many Darts tournaments
The scope at Civic Hall will see essential structural, engineering and electrical works take place and visitors are set to benefit from the introduction of a second balcony for the Civic Hall and a balcony in the Wulfrun Hall to provide additional seating.
The height above the stage to the rear of the Civic Hall will be increased to attract bigger and better shows. Overall, there will be wider and more comfortable seats, bigger and better bars and more space to socialise, expanded and revamped toilet facilities to give visitors an improved experience, lift access to new balconies, better access arrangements for disabled visitors (including enhanced wheelchair access), a greater number of accessible viewing points, and improved room temperatures through the installation of a new air conditioning system.
When works are completed, the combined capacity for both venues will be more than 4,500 people when set up for standing or around 3,000 people when set up for seating.
PROJECT HIGHLIGHTS
Original features retained
New back of house areas, offices and bars
New concert venue and tiered seating
PROJECT DETAILS
CONTACT US
32 Farringdon Street, London
EC4A 4HJ
Tel: 020 7634 9600