Scarborough Leisure Village
Includes new home for Scarborough Athletic FC
Willmott Dixon created a new ground for Evo-Stik First Division North team Scarborough Athletic Football Club as part of a £15 million leisure development. It means that after ten years, the town can get its club back again!!
Scarborough Athletic have shared grounds with Bridlington Town ever since the previous club was wound up back in 2007. Now we have made the dream possible as they move into a brand new stadium at the new leisure village at Weaponness.
It just one of three projects we built on a brownfield site in Scarborough that have transformed Weaponess park in the town; the others being a new UTC and a campus for Coventry University.
Until the summer of 2015, Weaponess park was a brownfield site. That changed when our team arrived to deliver a new community leisure centre and stadium for Scarborough Athletic; a new University Technical College and new satellite campus for Coventry University.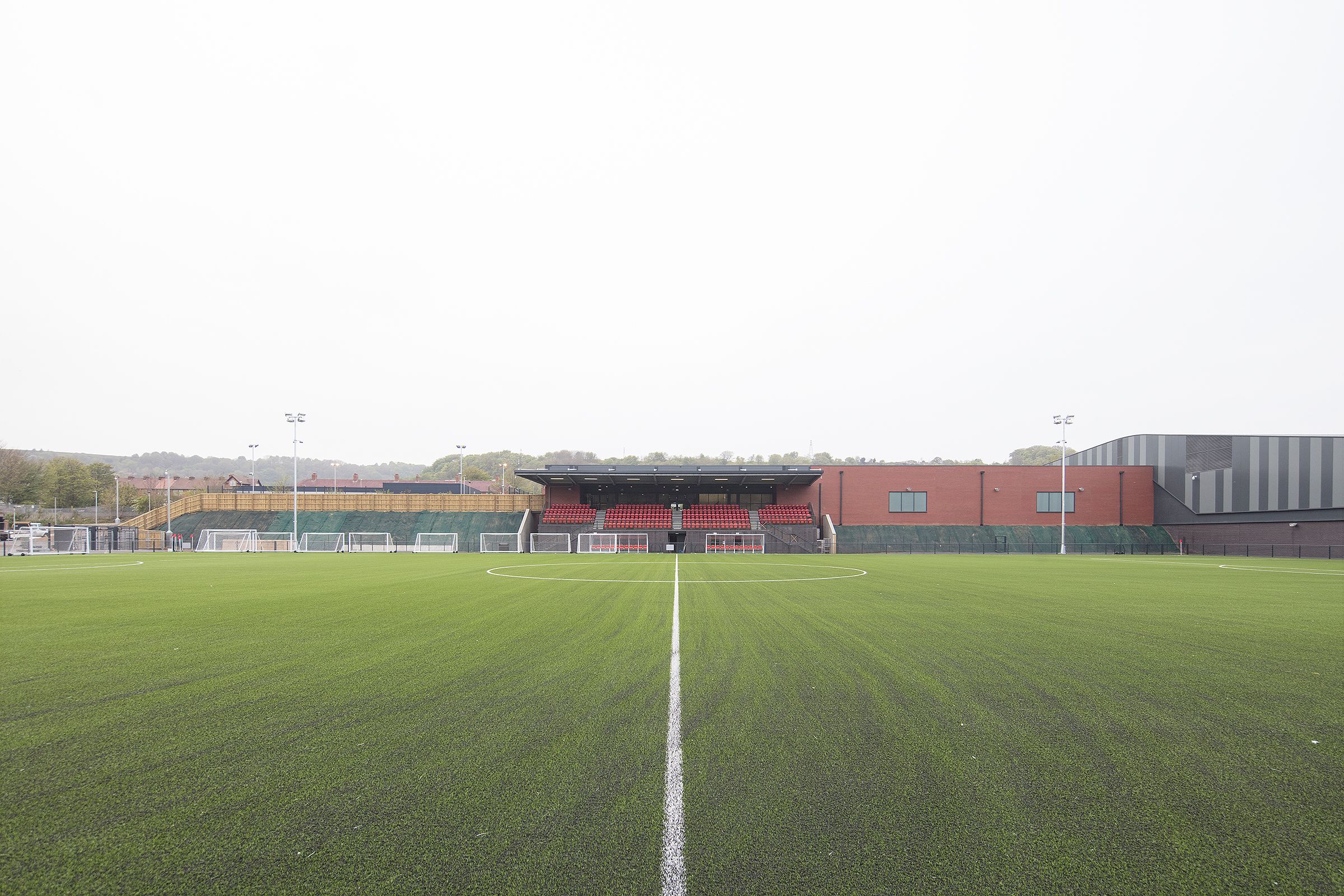 The new ground for Scarborough
We were appointed by Scarborough Borough Council under Scape Group's Major Works framework to deliver all three projects
That includes Scarborough Leisure Village, proving an eight lane 25-metre Olympic legacy swimming pool and fitness centre as well as all-weather football pitch and spectator stand that is home to the town's football team.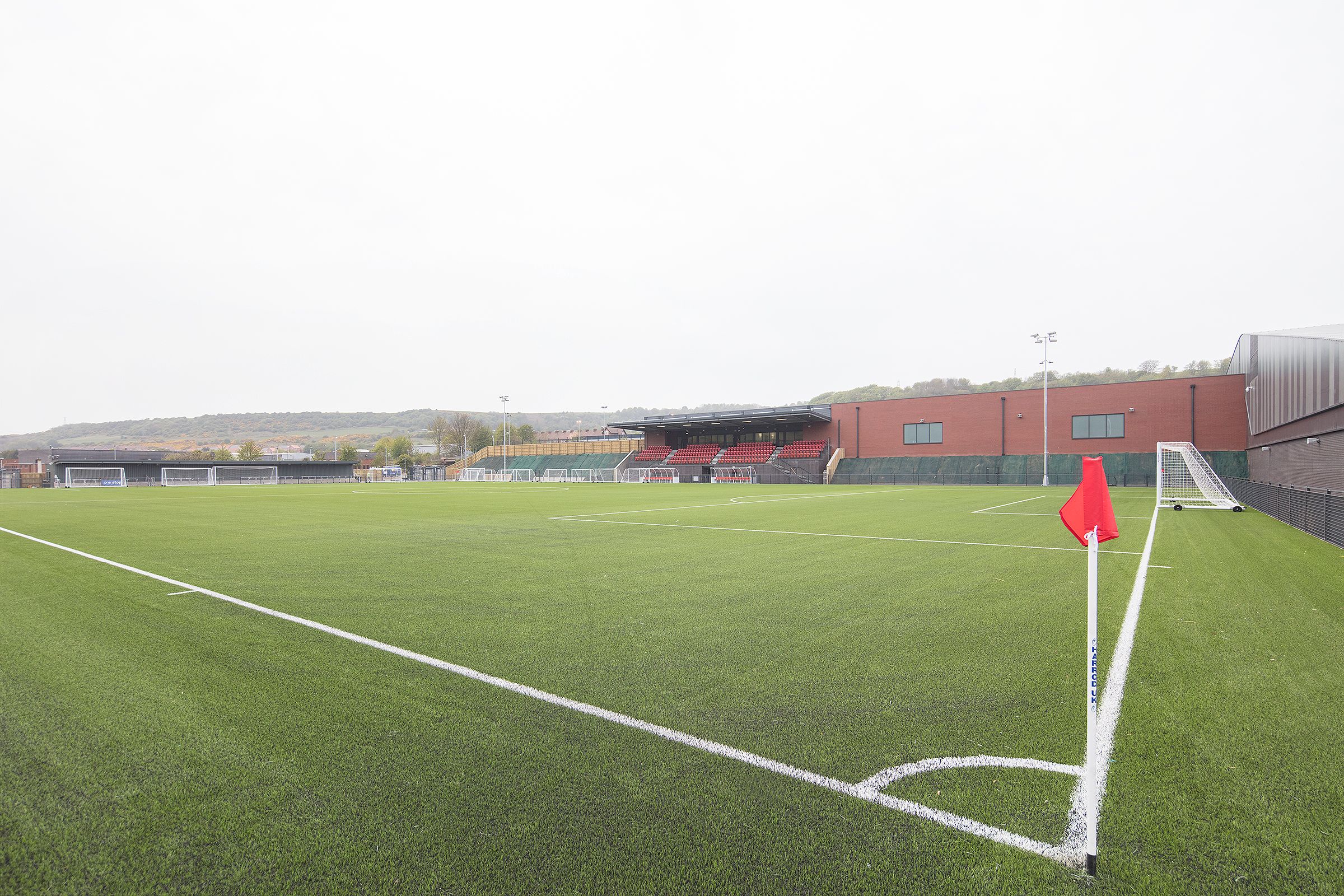 Developer input
The scheme involves Wrenbridge Sport Limited which is part funding it following a land swap agreement with the council.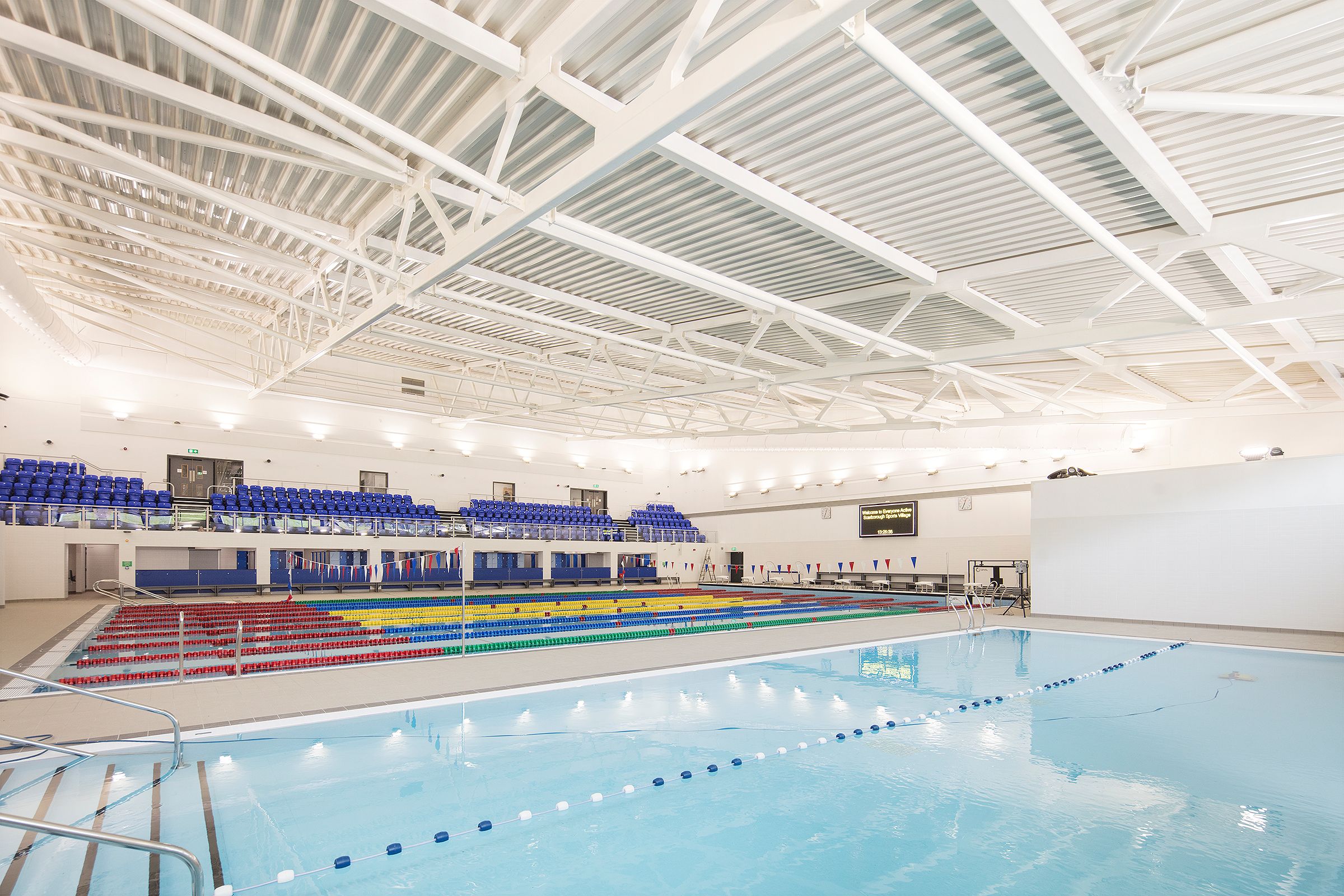 Inside the leisure centre adjacent to the stadium
Cllr Tom Fox, Mayor of the Borough of Scarborough and Cllr Derek Bastiman, Leader of Scarborough Borough Council:
"There have been those who said this project would never happen, but we and our partners have never lost sight of our ultimate goal, which is to create a first class leisure facility for local people and a new football ground for Scarborough Athletic Football Club and other sports and community clubs and groups. This is a milestone in the history of sport and leisure in our borough."
The ground is next to the new UTC and Coventry University Scarborough Campus, a purpose built campus with library, IT suites, café, mock law court, engineering and science labs.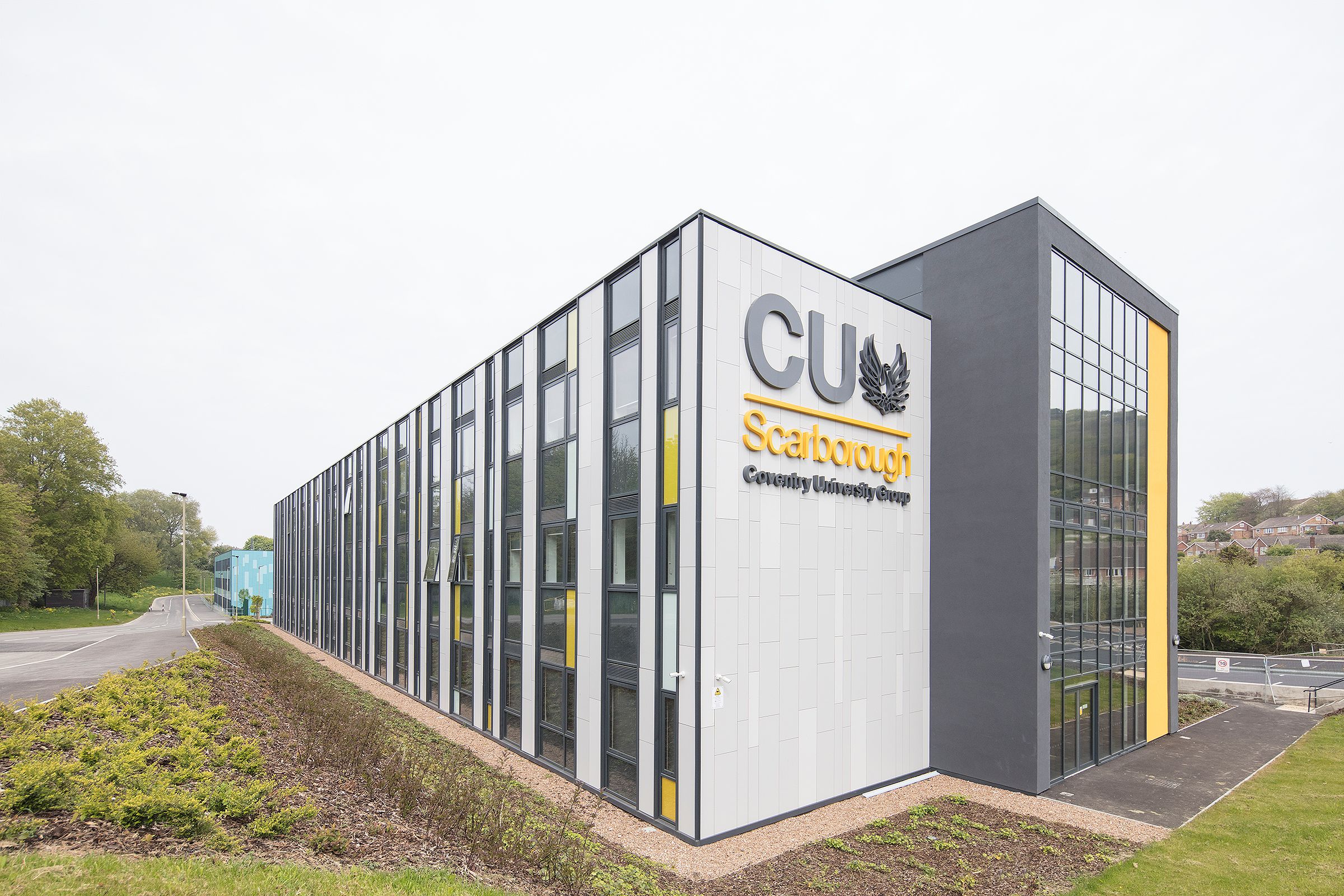 Scarborough CU - Coventry University's new campus
Leisure track record
Scarborough Leisure Village continues our role delivering large schemes in the leisure sector such as Wycombe Sports Centre, one of the biggest sports facilities in the South East, and Dartford's Fairfield Pools and Leisure Centre project where we refurbished a tired 1970s building to provide a modern and much needed facility for the local community.
Anthony Dillon, managing director in the North West: "We are very proud of our track-record in the leisure sector, providing first-class facilities for local people. Scarborough is a fantastic town and we are looking forward to using our expertise in leisure projects to deliver a facility that will revitalise this part of Scarborough."
PROJECT HIGHLIGHTS
New 2,000 seat ground for the town's football team
Village is a link-up between council and developer Wrenbridge Sport
One of three projects delivered in Scarborough
Underlines position as market leader for sport and leisure facilities
PROJECT DETAILS
CONTACT US
Dukesway, Team Valley Trading Estate, Gateshead, Tyne & Wear
NE11 0PZ
Tel: 0191 482 4824
Fax: 0191 491 0346