Perry Barr Residential Scheme - plots 8 and 9
Creating 430 apartments for private sale and rent across two plots as part of Perry Barr's Residential Scheme Phase 1, while integrating a wealth of offsite expertise for rapid delivery.
A drone flyover from December 2021
Our team in the Midlands have created 430 apartments for private sale and rent across two plots as part of Perry Barr's Residential Scheme Phase 1. Offsite manufacturing was a key element of our plots, featuring lightweight steel frames, Corium facades and almost 700 bathroom pods.
Perry Barr Residential Scheme is a development of multiple blocks of apartments – with multiple contractors employed to collaboratively deliver the numerous plots.
Both of our plots saw the creation of one- and two-bedroom apartments, within four to six storey apartment blocks. With a combined value of £78m, Willmott Dixon's involvement in this project contributed to the wider delivery of 5000 new homes in Perry Barr over the next decade.
Designed by Corstorphine & Wright, the vision of the residential development is to create new activity and vibrancy for the area whilst providing much-need housing provision.
Dan Doyle, operations director at Willmott Dixon, said:
"We are exceptionally proud to be playing such a significant role in this high-profile scheme to regenerate Perry Barr and provide much-needed quality housing for local residents. By working closely with Lendlease and Birmingham City Council to deliver the scheme, we have been able to support the councils' plans to deliver 51,100 new homes by 2030.
"Through the optimisation of innovative building techniques such as offsite manufacturing, we have been able to safely limit the number of employees on-site and therefore ensure compliance with Covid-19 safety guidance every step of the way.
"Collaboration has been a key driving force behind this development, from the consultative approach with the customer at the preconstruction phase, which created a value-for-money scheme without jeopardising the project's vision, to the joint working with other scheme contractors throughout the construction phase. During this challenging period, we were delighted to see all parties including the Council and Lendlease pulling together to ensure the scheme remained on track and budget."
Maximising offsite manufacturing
We are the only contractor who utilised offsite manufacturing techniques at such scale on the scheme. Both plots feature lightweight steel frames from Sigmat, Corium facades and almost 700 bathroom pods from Offsite Solutions.
Kevin Gosney, Senior Operations Manager said:
"When you talk about the scale of a project, there are not many like this in the UK - it is industry leading.
"Offsite manufacturing provides programme certainty and significantly increased efficiency for our customers – we're probably around 30% more efficient than a traditional build project. Take the bathroom pods for example, we are installing approximately 15-20 pods in one day. This traditionally would take several weeks to construct on site during the fitout stages and would involve several different contractors. For our customers, this means extra programme certainty and assured quality.
"The positive impact offsite manufacturing has on our carbon footprint is also a huge benefit, we need more of it within the industry as the small changes made now, changing from traditional building techniques to off-site manufacturing will all add up to huge differences in ten years or so.
"For our customers, offsite means improved programme certainty and assured quality through repetition and standardisation".
Anna Evans, project director at Lendlease, said:
"We're pleased to see the innovative use of bathroom pods at Perry Barr. This is another excellent example of the work taking place to ensure this development will be completed efficiently, safely and sustainably."
Cllr Ian Ward, Leader of Birmingham City Council said:
"We have an urgent need for new and high-quality housing in this city.
"The Perry Barr Residential Scheme is making a significant contribution to meeting this demand – so it is really pleasing to see the innovative approach being used to equip the homes on these plots with excellent facilities.
"The completion of the bathrooms for these homes represents another significant milestone for the wider regeneration of Perry Barr."
Read more about how we have used MMC during this project.
Collaboration
Collaboration was a key element of PBRS from the outset. At the preconstruction phase our consultative approach helped the customer to create a value-for-money scheme without jeopardising their vision. During the construction phase we worked with the other scheme contractors, the Council and Lendlease to coordinate logistics, planning and dependencies, as well as leading on delivering partner workshops on the all-important changing fire policy legislation for high-rise residential buildings.
Covid-response
To ensure social distancing and enhanced safe working procedures, the team reviewed and implemented various changes to programme. This included the re-sequencing of the structure process of the lightweight steel frame to allow for social distancing, the review of required products and materials to avoid instances of national shortage and vesting of the bathroom pods to ensure no delays to programme.
Kevin Gosney, Senior Operations Manager said:
"One of the main benefits that has also been particularly beneficial this year with the Covid-19 pandemic is the reduction in site numbers. We've ran Plot 8 with just 20 site operatives to complete the superstructure – compare this to a traditional build and you're looking at 100+. If you look even deeper the benefits are tenfold – reduced pressures on labour, carparking and welfare facilities, increased logistical efficiencies, and of course increased capabilities for social distancing measures."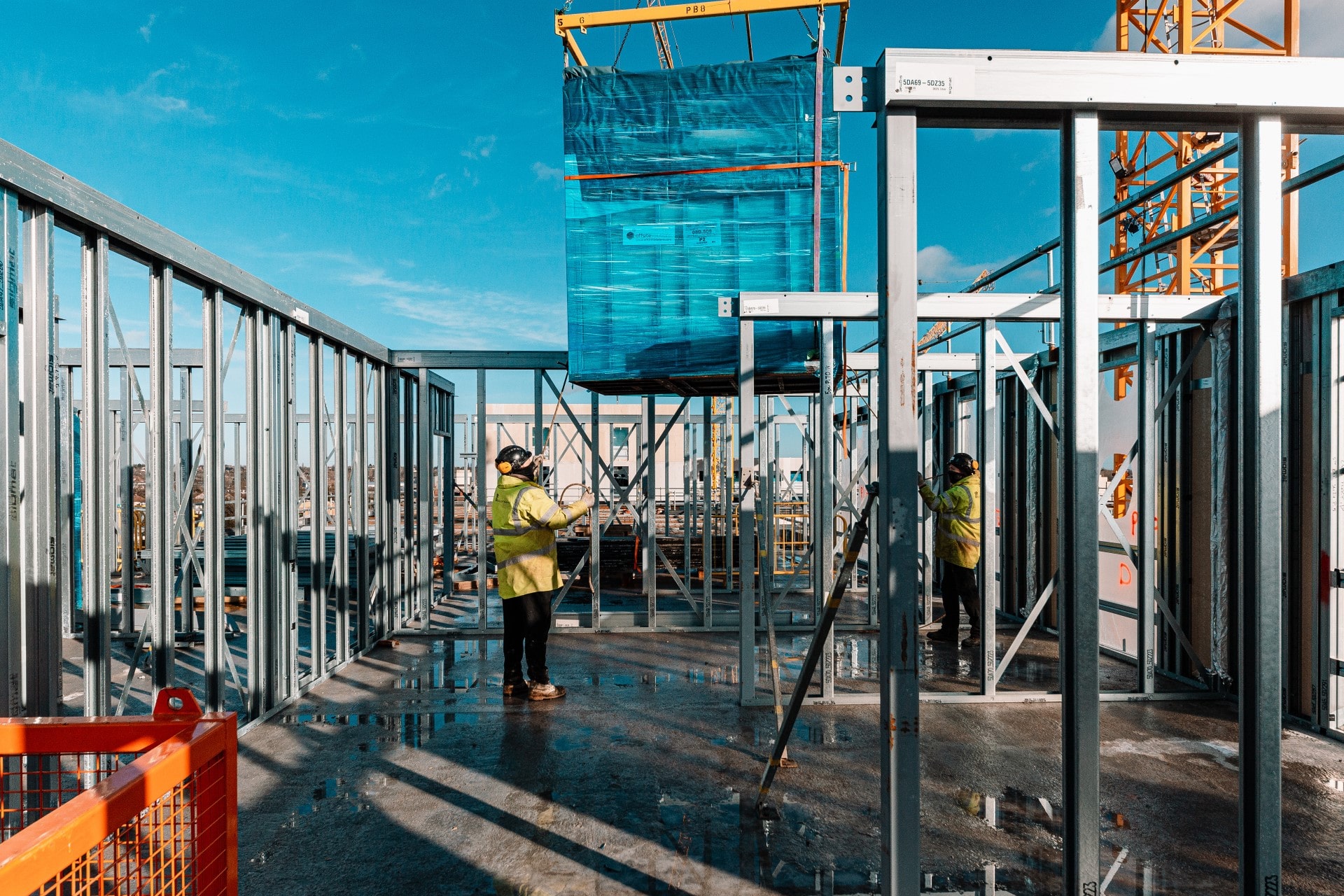 The bathroom pods were constructed offsite using MMC
Community benefit
This regeneration is much more than building high quality and much needed housing in Perry Barr. Whilst on site, we worked with Lendlease and other plot contractors to deliver a whole host of community and economic activities that will benefit local people now and in the future.
As well as delivering community projects and engaging with schools, collectively, Lendlease, Willmott Dixon and the other scheme contractors have contributed to the creation of 400 new jobs for local people - 50 of which are apprenticeships. On top of this we supported 1,000 pre-employment training places and contributed towards hosting 10,500 work experience hours over the duration of Phase 1. 60% of product spend went to small-to-medium sized local businesses.
To promote jobs and training opportunities in local communities, we worked with Birmingham City Council's Employment Access Team on a variety of initiatives. Some of these included:
Construction Skills Hub - giving local people access to pre-employment training programmes to help people gain the skills required by construction employers working on this project and other projects across the West Midlands. The scheme was funded by the West Midlands Combined Authority through the Construction Skills Fund. Read more here.
Women in Construction – The Construction Skills Hub supported the training of women through the Women into Construction programme sponsored by the Home Builders Federation. The training resulted in three women working on Phase 1 of this scheme.
For more information on the community benefits of the scheme, please take a look at Birmingham City Council's website.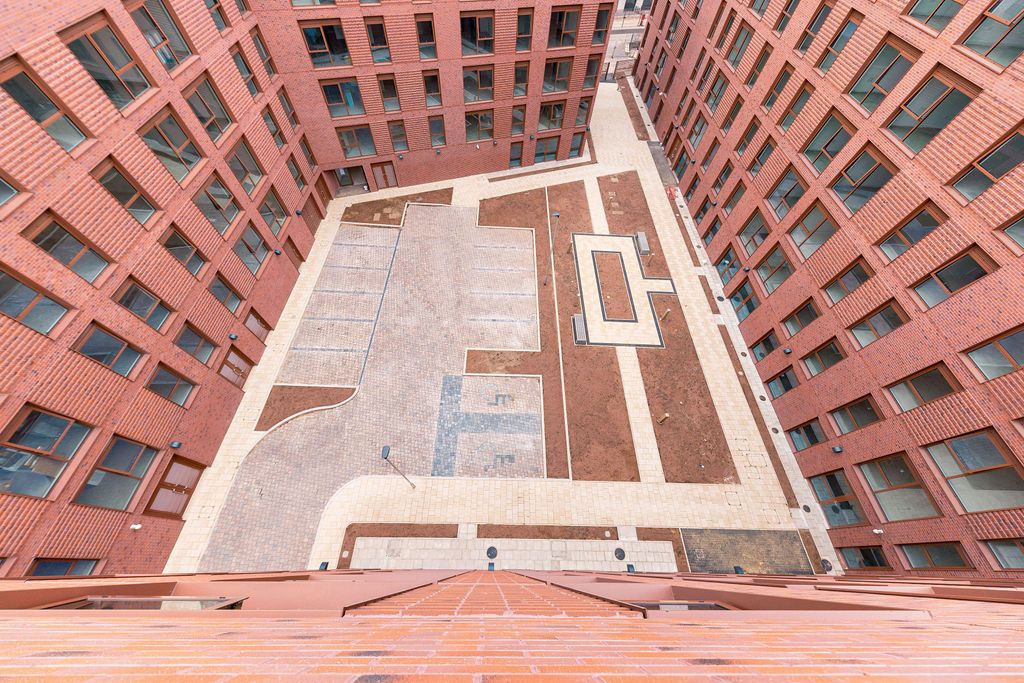 PROJECT HIGHLIGHTS
PRS scheme created 430 one- and two-bedroom apartments in four and six storey blocks.
A key contractor in the Perry Barr Residential Scheme
Part of the wider delivery of 5000 new homes in Perry Barr over the next decade
Maximised offsite manufacturing techniques
PROJECT DETAILS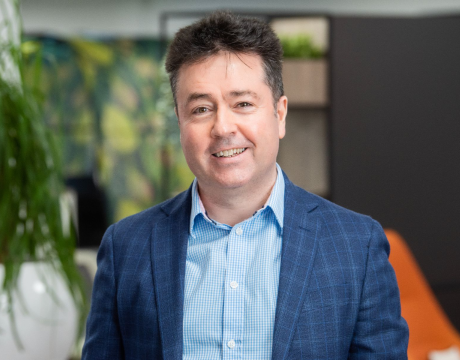 CONTACT US
One Snowhill, Snow Hill Queensway, Birmingham
B4 6GN
Tel: 0121 236 9668