One Central Square
135,000 sq ft of Grade A BREEAM Excellent office space that's phase one of Central Square, a 1 million square foot development in Cardiff Enterprise Zone
Welcome to One Central Square - the RICS Wales commercial project of the year for 2017!
One Central Square is a symbol of a transforming Cardiff that offers a vibrant future for the city. It also follows our award-winning Cardiff and Vale College.
Big transformation
As phase one of Cardiff's biggest ever development, One Central Square saw one million square foot of offices and mixed use property built between the railway station and world-famous Millennium Stadium (below).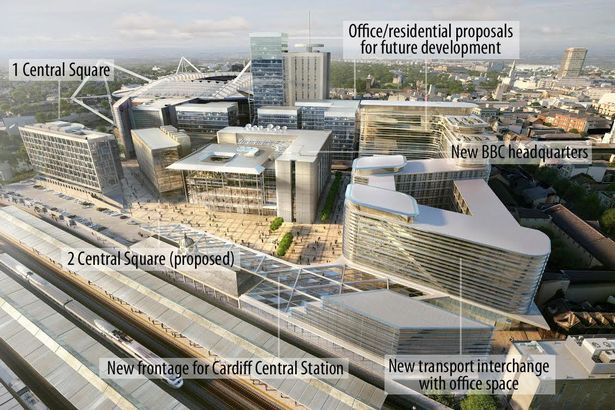 A GCI of the Cardiff Central masterplan - our project is on left
Important addition
For many years this area was underdeveloped and slightly neglected. It needed change and that's happening with Central Square in Cardiff's Enterprise Zone providing a huge array of office-led accommodation that also also includes, civic, residential, hotel, leisure and retail space.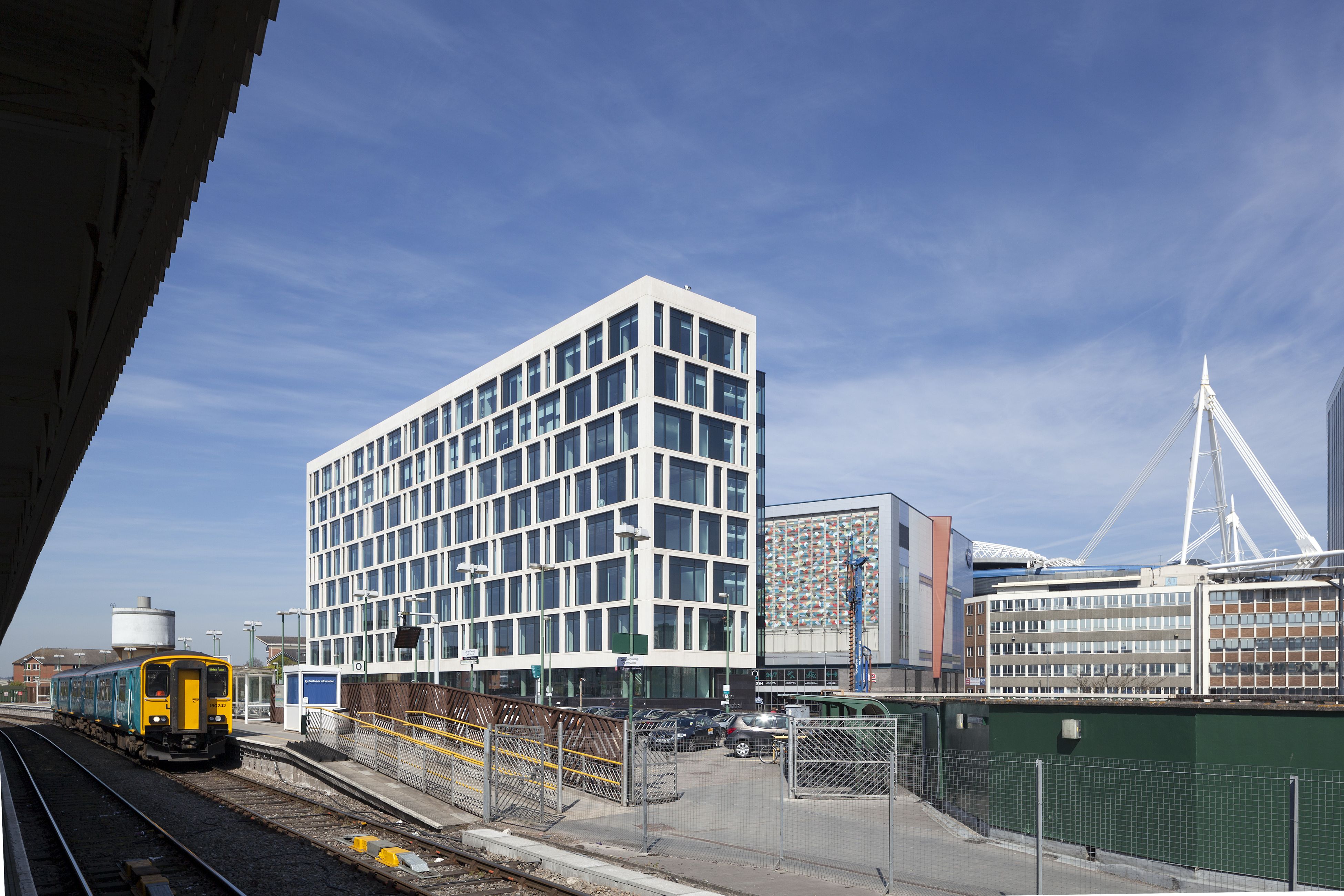 First phase
Critical to this was the first element we built - One Central Square. We were awarded the project for the following reasons:
Track-record of success delivering central Cardiff projects
Know-how for working on tight, city centre brownfield site
Relationship with the client Rightacres
Pedigree constructing commercial and mixed-use property
On the influence of the project, our operations manager Gareth Williams says:
"One Central Square really opens up this part of the city, it's a big statement of ambition that is attracting interest from across the country."
Grade A
One Central Square is a grade A 135,000 sq ft BREEAM Excellent office building over ten storeys. Sitting on the western side of the square overlooking the River Taff, in the shadow of the stadium, it's the modern face of a city booming with investment and opportunity.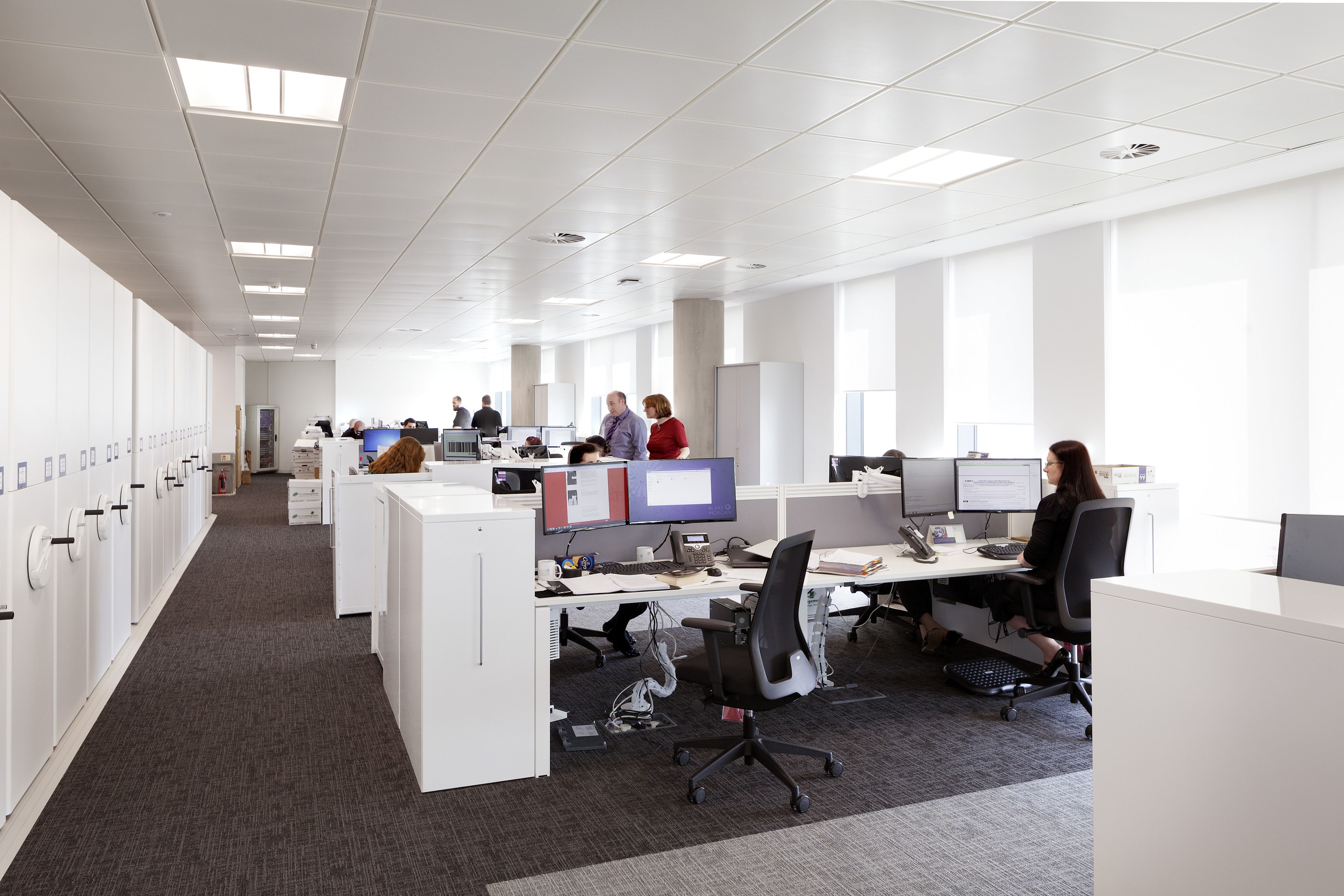 From the beginning our team used their city centre expertise to overcome many challenges including difficult ground conditions, clashes with historic piles, flooding, heavy winds and crowds heading for the Millennium Stadium. All were successfully dealt with ahead of the completion in Spring 2016.
Gareth says:
"This part of Cardiff was desperate for regeneration and we have been fortunate to deliver the first major part."

Big names
The Cat A offices are regarded as some of the best in Wales, with a host of big name companies lining up to lease space. Following next is a new £120m headquarters for BBC Cymru Wales.
Community
It's not just the main development that has benefited from the professionalism of our site staff and those from members of our trusted supply chain.
A small scheme in Ely to the west of Cardiff will be able to help offer trades training and promote apprenticeships to young adults thanks to input from our team.
Working alongside staff from our supply chain members SMG, Topfix, Evans Electrical, CMB Engineering and Ian Williams Carpentry and even the local fire brigade, a dilapidated old betting shop adjacent to the Dusty Forge pub has been transformed into a centre that will help utilise the expertise of local retired tradesmen and bring more people into the construction industry.
The 'Retired Men in Sheds' project will leave a lasting legacy by offering activity for retired people and young tradespeople starting out on their careers in construction. In the long term it is hoped that some of these trades trained at the Dusty Forge Ely will work on Willmott Dixon projects, ensuring the viability of the scheme.
PROJECT HIGHLIGHTS
RICS Wales commercial project of year 2017
First phase of one million square foot development in Cardiff

Delivered by our team of city centre construction specialists
Highlights Willmott Dixon's brownfield expertise
Development regarded as offering finest Grade A space in Wales
PROJECT DETAILS
CONTACT US
Global Reach, Wing A, 3rd Floor, Celtic Gateway, Dunleavy Drive, Cardiff
CF11 0SN
Tel: 029 2022 1002
Fax: 029 2038 8206