Tech incubator and life sciences facility for Nottingham
---
HIGHLIGHTS
Nottingham a major city for science innovation
Underlines skills for delivering tech-driven research space
Situated close to former home of Boots
Regenerating brownfield site
---
Adding to our work in the science and technology sector, we've created a new state-of-the-art life science incubator on the edge of Nottingham's Creative Quarter.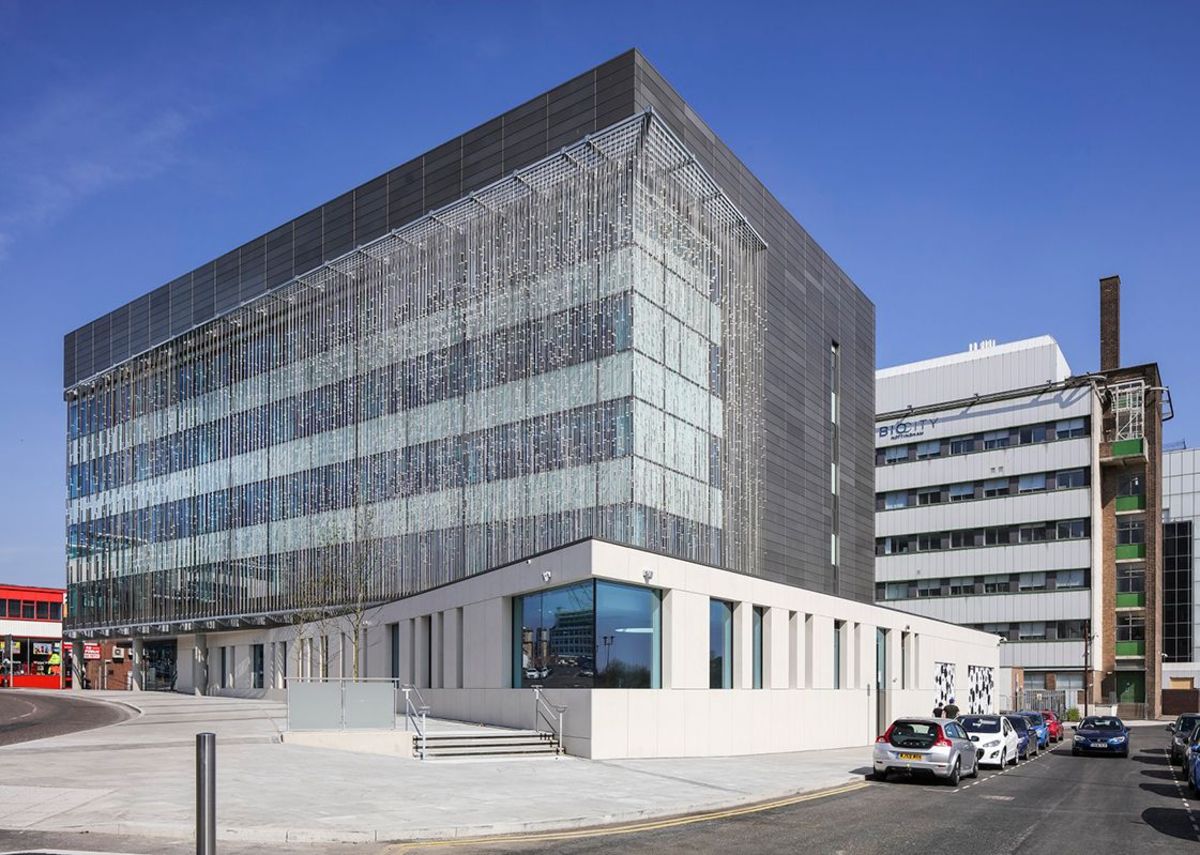 BioCity's Discovery Building is an expansion of an existing life sciences complex and will support more than 700 new roles in the city over the next 30 years. Its creators hope it will cement Nottingham's position as the UK's fastest-growing life sciences community, while creating new space for start-ups to thrive!
World leader
Nottingham has a strong reputation as a science and technology city, its 'Eastside' is intrinsically linked with pharmaceuticals research and development. This area is the former home of Boots R&D activities where the discovery of ibuprofen took place!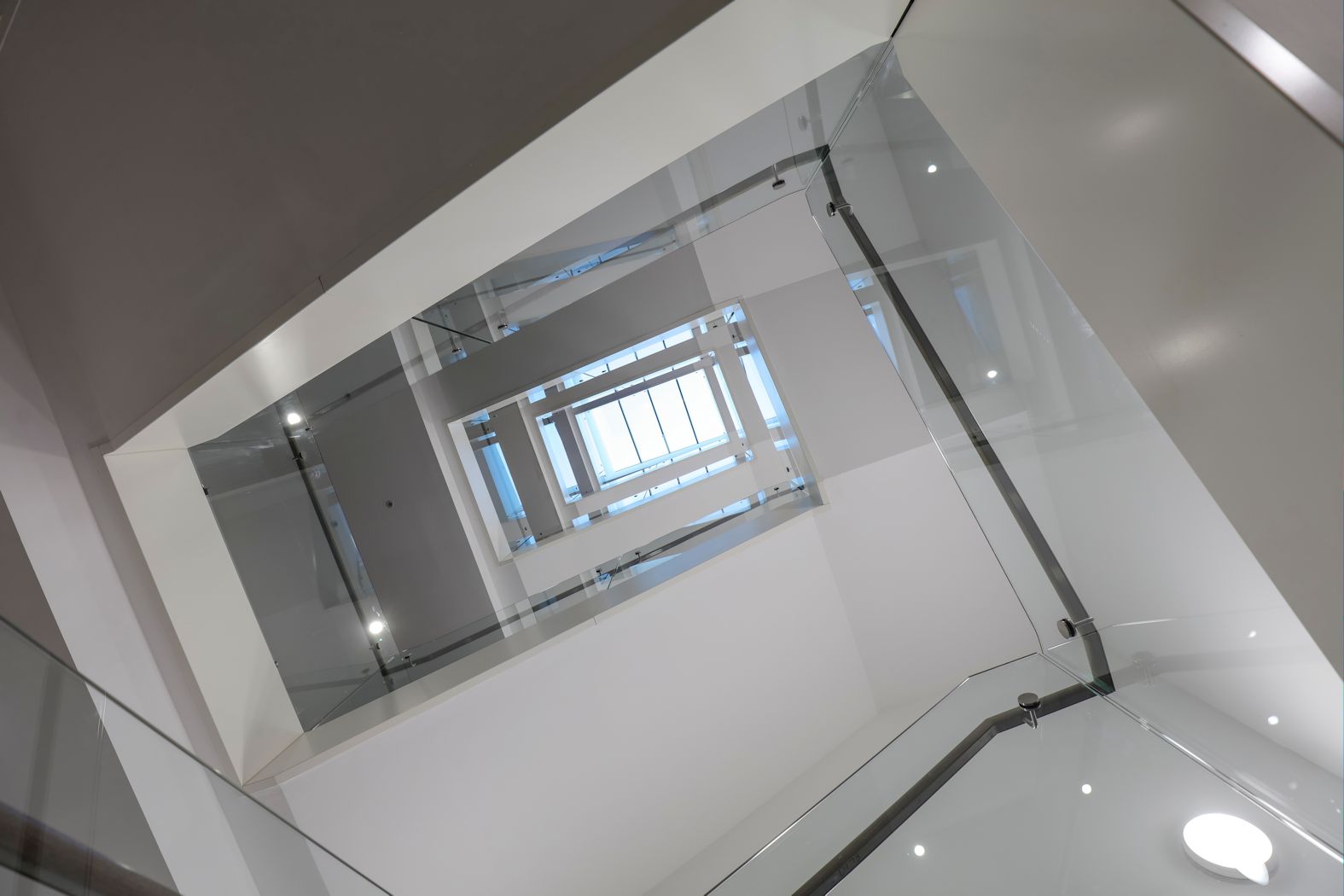 The new five storey facility provides specialist high-quality research laboratory space and offices plus areas for conference and meeting facilities and is expected to act as a catalyst to bring more life science employers to Nottingham. Life sciences and healthcare sectors currently account for 55,000 jobs across 1,400 firms in the Nottingham City region.
Procured by Nottingham City Council under the Scape Major Works framework, we worked with the architect CPMG of Nottingham to deliver the facility.
Big name in life sciences
Sygnature Discovery, the UK's largest independent provider of integrated drug discovery programmes, will be based across three of its four floors.
A key feature of the building design is a sunscreen, known as Brise Soleil, designed by Nottingham artist Wolfgang Buttress in partnership with Nottingham Trent University physicist Dr Martin Bencsik, which reduces the risk of the building overheating, making it more energy efficient.
The installation, known as Corona, includes a curtain of 17-metre high aluminium tubes with fibre-optic lights linking the building with NASA satellites – providing a stunning entrance to the east side of the city.
Nick Heath, operations director at Willmott Dixon, says,
"This expands on the science sector in Nottingham to replace some of the commercial services it previously offered, which will retain graduates in the city. The building provides the status and gravitas that sets the benchmark for future developments in the city in the coming years."
The site is a great example of brownfield re-development; it was bought, cleared and decontaminated by Nottingham City Council for the state-of-the-art life science incubator to be developed. The facility is fitted with high-tech biology and chemistry laboratories which will be built in a range of sizes to allow companies to expand, with ancillary space for commercial leasing to both start-ups and small and medium-sized enterprises.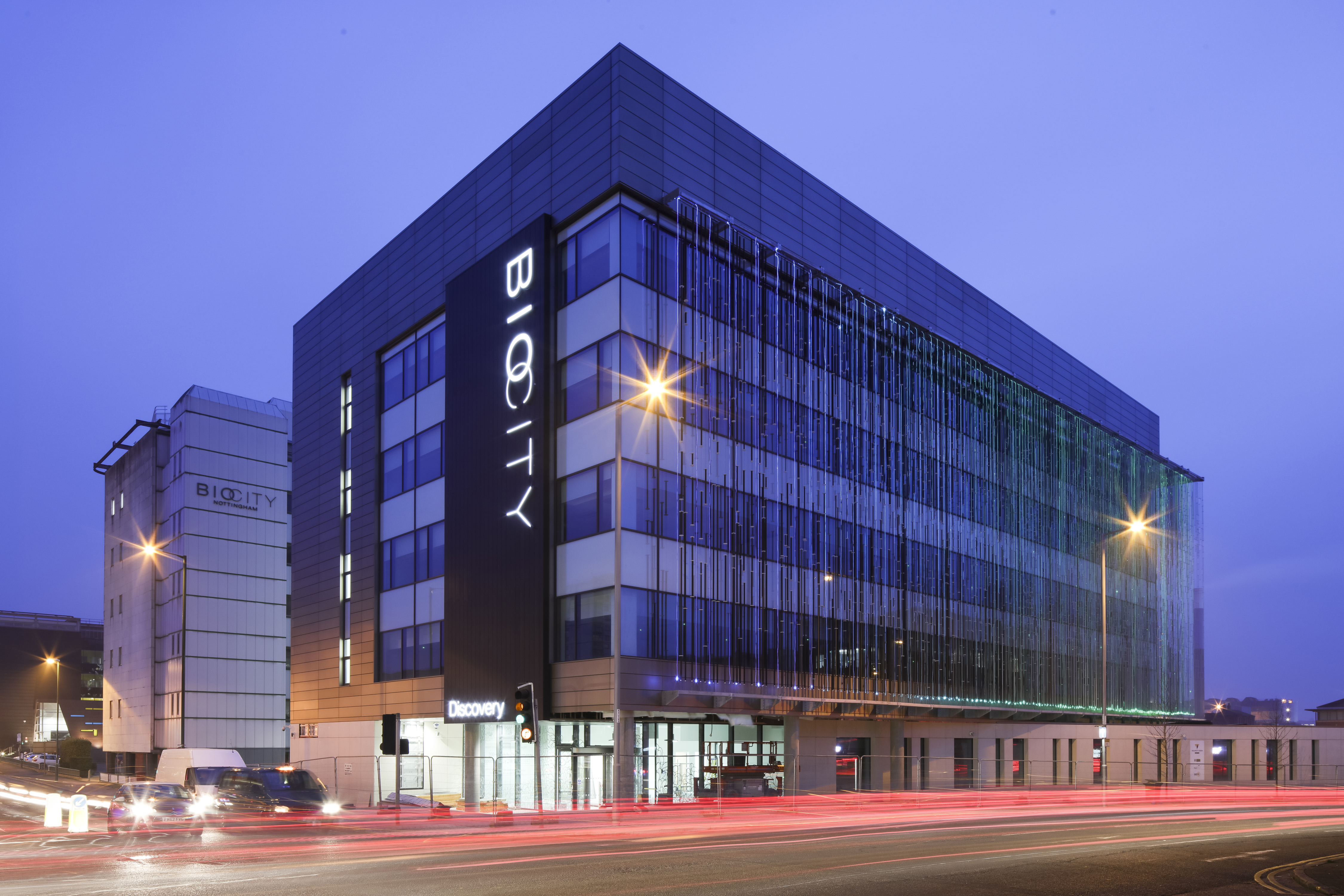 Our team also created a strong working relationship with Central College Nottingham to provide several rolling work experience placements. In addition our management trainee Sarah Bridge completed her masters at Nottingham University before working on the biosciences project and was recently nominated for a Women in Construction Award!
Peter Owen, managing director at Willmott Dixon in the Midlands: "
This was a fantastic project for Willmott Dixon; we are extremely pleased to have been involved in such an iconic development that will provide jobs and support businesses. The science and technology sector is very important to Nottingham and our expertise is helping it grow further as a major stimulus to the city."