Brooklands Healthcare Centre, Milton Keynes
A new build health centre for Milton Keynes
Our team of healthcare experts have constructed a state-of-the-art, three-storey health centre on behalf of Milton Keynes Council and the NHS. It provides health services to the town's eastern expansion area and serves residents of the new districts of Broughton Gate, Brooklands, Glebe Meadows, Eagle Farm and other developments in the Council's Strategic Land Area.
Brooklands Health Centre, which is run by The Practice Group, consists of a primary care medical centre, a dentist and cafe. It has the capacity to cater for up to 22,500 patients.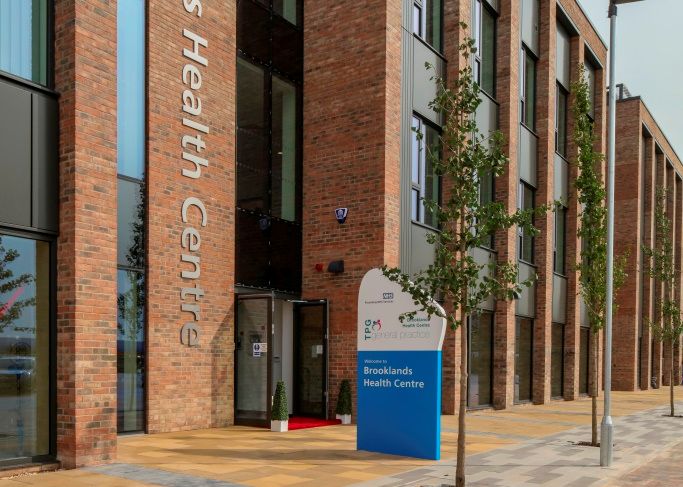 Mark Lancaster MP, said:
"It was great to see the progress of this vitally important health centre, which will be a significant addition to the infrastructure of the eastern expansion area. The additional services will make a welcome impact and the benefits to the local community will be immense."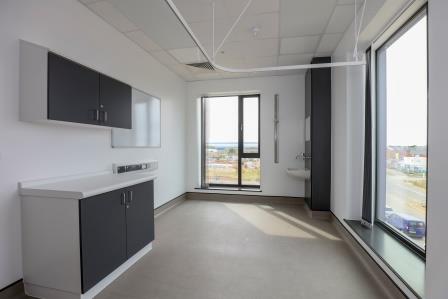 Nick Gibb, deputy managing director at Willmott Dixon, said:
"We have been working hard to ensure seamless delivery of the health centre and ensure maximum benefit for local people and the economy by creating jobs in the area, encouraging people to spend at local shops and businesses, and inviting school children to site safety tours."
Brooklands Health Centre is one of 12 projects that we have delivered for Milton Keynes Council. Others include:
£7.2 Million extension to Milton Keynes Museum comprising two new galleries. The ancient gallery tells the story of the area through Bronze, Roman, Medieval, Tudor and Civil War times, and features key archaeological finds. The modern gallery explores the people, businesses and ideas that have helped shape Milton Keynes.
Construction of the £3 Million Bletchley Homes housing scheme, built to provide social housing for families, elderly people and those with disabilities.
Construction of a £27 Million primary, six-form entry secondary and special educational needs school for over 1000 pupils at Kents Hill School Campus and Kents Hill Park Primary School. They follow on from the completion of Shenley Wood, Whitehouse, Newton Leys and Fairfield Primary Schools, helping Milton Keynes Council achieve over 10,000 new school places.
A key priority for the Council across all of these projects has been adding community benefits with a raft of initiatives worth £8 Million to improve life opportunities.
This includes supporting over 100 NVQ's and 20 new traineeships for local people as part of the Community Learning MK scheme. Willmott Dixon has also created Hazard Alley, a mock site office and construction site designed to show local school children the potential dangers on site and how Willmott Dixon's people protect themselves and stay safe.
A further success was in helping a former labourer and Milton Keynes resident, Larry Bolah, launch a labour agency, SilverBack Labour after he identified a need for a high-quality labour agency while working on one of the Willmott Dixon's sites.
Our team has also recently launched a pre-designed healthcare solution 'Cura', which offers both community and primary care services. It provides clinical and service flexibility, and can be customised to suit the needs of the local community and adapted to future changes. For more information visit www.curahealth.co.uk
PROJECT HIGHLIGHTS
Facility includes a dentist, pharmacy, café and on-site parking
Caters for 22,500 patients
Three-storey new build
PROJECT DETAILS
CONTACT US
One Snowhill, Snow Hill Queensway, Birmingham
B4 6GN
Tel: 0121 236 9668