Wales' first science park, located in Anglesey
---
HIGHLIGHTS
Science park will drive growth and jobs in North Wales

Offices, laboratory and workshop space for up to 700 people

Will be an important regional centre for a range of businesses

Underlines Willmott Dixon's science and technology track-record
---
Willmott Dixon is expanding its workload in the science and technology sector by building build Wales' first science park, located in Anglesey.
Progress by May 2017
It follows recent projects in the important sector that include the Met office's supercomputer in Exeter, which is 13 times more powerful than the current system used by the Met Office and will cement the UK's position as a world leader in weather prediction.

The company also recently built the world's leading satellite testing facility at Harwell Science Campus in Oxfordshire and the world's quietest building at the University of Cambridge. It is currently behind the University of Chester's Intelligent Energy System Demonstrator (IESD) project as well as Boole Technology Centre at the Lincoln Science & Innovation Park and is expanding the BioCity complex in Nottingham.
Part of Bangor University
We're now working for M-SParc (Menai Science Park), a wholly owned subsidiary of Bangor University, to build its science park in Gaerwen, Anglesey, to drive growth in knowledge based science, with an early focus on low carbon energy, the environment and ICT sectors.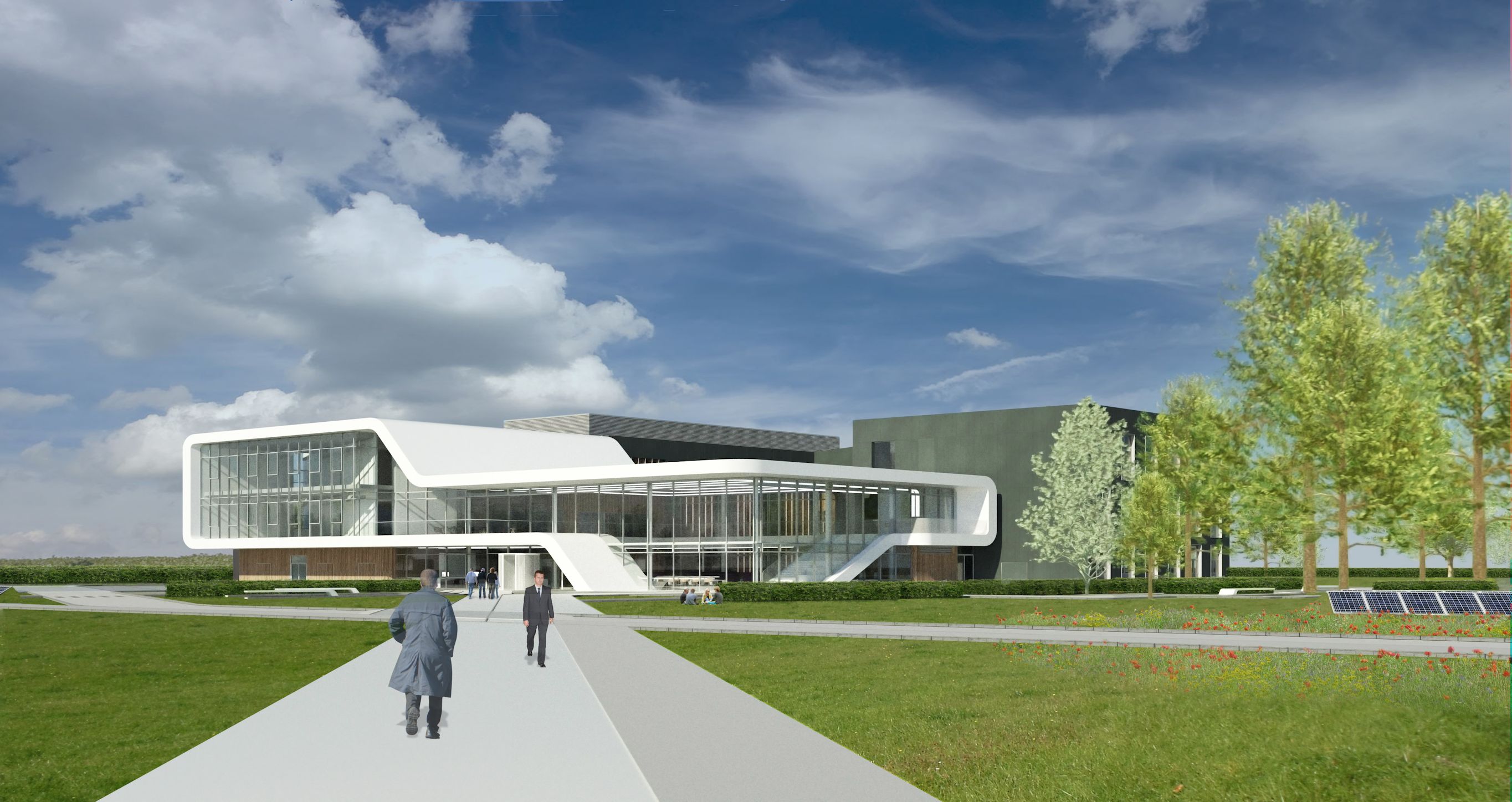 We're teaming up with FaulknerBrown architects and Pwllheli-based Trawscoed Studio, which is creating 3D visualisation of the first phase.
Large complex
Phase one will consist of a 5,000 square meter three-storey building which will be constructed to BREEAM Excellence standards, that will comprise offices, laboratory and workshop space for up to 700 people. It will form the hub for the entire Parc and become an important regional centre for a range of businesses from start-ups to large corporate companies.
The 20 acre site will also be sympathetically landscaped within a parkland setting, with the first phase housing start-ups, accelerator and mature projects as well as an open innovation area. The project came about after Bangor University secured £10.8 million of funding from the Welsh Government and £10.2 million of European Regional Development funding.
Anthony Dillon, managing director of Willmott Dixon in the North:
"The science and technology industry is an important sector for the UK and we are excited about providing cutting-edge facilities for leading businesses and research in North Wales. This will also create many new jobs in the area as companies seek employees for work such as laboratory assistants, researchers, engineers, business development officers and technicians, which will be the start of some wonderful careers for people in the area."
Project update footage Q3 2016
Ieuan Wyn Jones, executive director of the park said, "The science park will create a bridge between innovative companies and Bangor University. We are already in advanced discussions with a number of potential tenants from a range of sectors. This project ties in with many on-going economic strategies and comes at an opportune time to link with other on-going projects in the region."
Expertise

BREEAM Multi-phase Projects

Contact Us

Hollinwood Business Centre, Albert Mill, Albert Street, Hollinwood, Oldham, Lancashire

OL8 3QL

Tel: 0161 947 3960

Fax: 0161 947 3961