Herten Triangle Retail Park, Doncaster
New retail park for Doncaster which features a European first
Our team in the North have delivered a multi-million pound mixed-use scheme for Doncaster Council called Herten Triangle. The new £7.7m retail park is a new destination where people can enjoy restaurants and leisure facilities next to the existing VUE cinema at the popular Lakeside in Doncaster.
Procured through the Scape Major Works framework, Herten Triangle sits between the Dome, the Vue Cinema and Asda and is owned by Doncaster Council. It features Europe's first Dunkin' Donuts drive-thru (below), which is a massive coup for Doncaster. Founded in 1950, Dunkin' is one of the world's leading coffee and baked goods brands with more than 12,600 locations in 46 countries worldwide.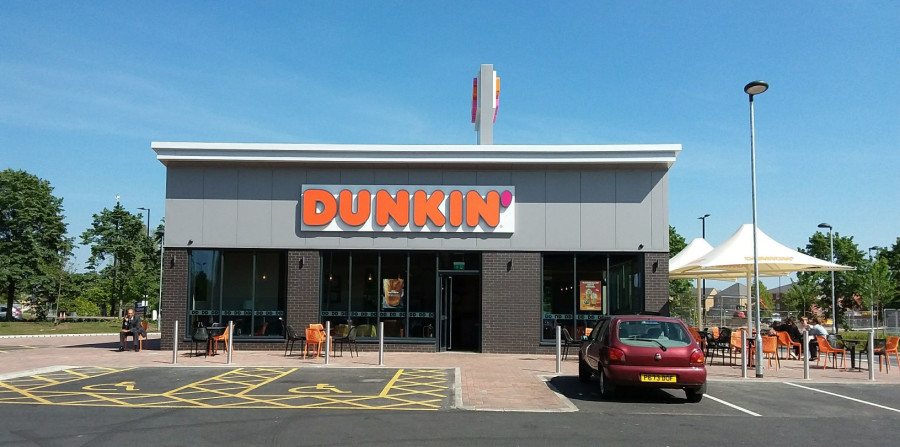 More retails giants
As well as Dunkin' Donuts, it features a mix of local and national companies with Burger King, Costa Coffee, Creams Desserts, Estabulo Brazilian Restaurant, Taco Bell, TGI's and Urban Burgers and Fries.
The highly sustainable scheme includes timber clad units, solar PV on the roofs, 5,000 plants and shrubs and 120 trees. There are 181 parking spaces and nine electric car charging points (below), with the project delivering a significant annual return of about £750,000 to the council.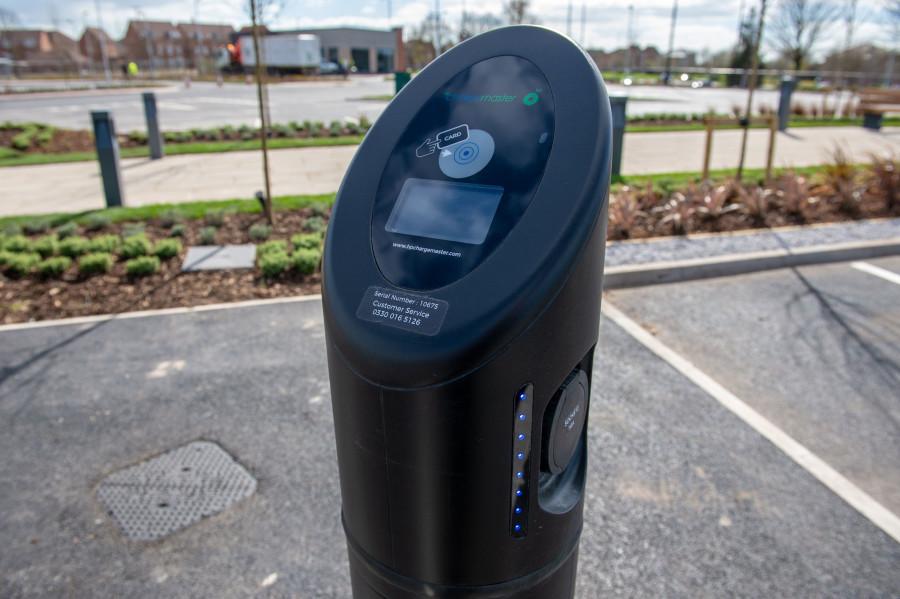 Mayor Ros Jones said:
"

For the council to bring this exciting scheme to fruition and get it fully let in a difficult market shows how attractive Doncaster is to these high profile leisure outlets.

It is important to remember that the original development had ground to a halt under the private sector developer but as the landowner we took the bull by the horns and have made it happen.
The scheme brings new investment into the borough, creates over 200 new jobs and will provide additional rent and business rate income. It shows our proactive and forward thinking approach to regeneration and job creation is paying off.

The scheme sits beautifully at Doncaster Lakeside and shows the quality of project we are delivering for our town and residents.."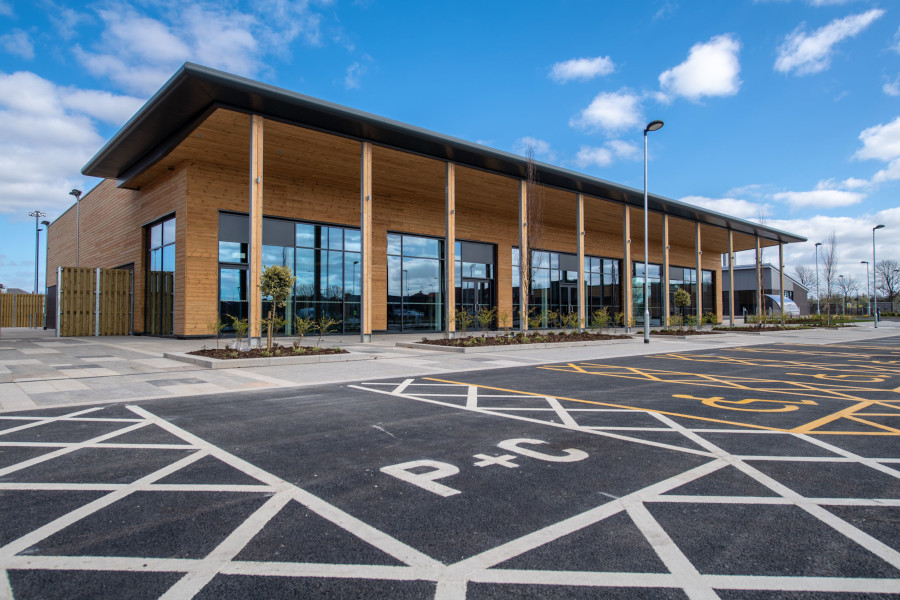 Anthony Dillon, managing director of Willmott Dixon in the North commented:
"

We are delighted to hand over that flagship project which will be a fantastic new retail addition for the town as well as an exciting catalyst for inward investment.

Our recent work in Doncaster, which includes the transformation of the town's iconic Wool Market, the ongoing delivery of the new Central Library and Museum as well as building over 100 new homes, is helping to drive growth in the region and we're proud to continue to ensure wherever possible, that our project spend is with companies based in and around Doncaster."
The project completed in Spring 2019.
PROJECT HIGHLIGHTS
Forecast to create over 200 new jobs
Leading food brands taking space
Adds to portfolio of work in Doncaster
PROJECT DETAILS
CONTACT US
Hollinwood Business Centre, Albert Mill, Albert Street, Hollinwood, Oldham, Lancashire
OL8 3QL
Tel: 0161 947 3960
Fax: 0161 947 3961