Converting a former naval hospital within a world heritage site into a student hub
---
HIGHLIGHTS
Highlights track record for grade two listed and heritage projects
Converts former naval hospital into student hub
Part of expansion plans to attract the best students
Showcases our experience of working in live environments
---
The Dreadnought site has been in use for several centuries as a stabling area, a hospital, then a place of learning. Now our team of Grade Two specialists are giving it a new lease of life as a thriving student hub!
History
The Dreadnought building was originally constructed (1764-68) by Greenwich Hospital as its infirmary for treating sick Greenwich Pensioners. Previously patients had been accommodated within the main buildings but funds made available by the Admiralty at the end of the Seven Year's War enabled the construction of separate accommodation.
Bomb damage closed the building in World War II after a direct hit destroyed operating theatres and the chapel and in 1941 an incendiary destroyed most of the roof. From 1947 the Hospital for Tropical Diseases relocated to central London and in 1948 the Dreadnought building was taken over by the newly created NHS and slowly refurbished.
Hospital Closure
In 1986 the Dreadnought finally closed and building fell into disrepair until work started in 1998 to remodel it as a new main library for the University of Greenwich. The courtyard was covered in at ground floor level to create a reception and library space.
New life
Now our team has arrived to give it a new purpose that will help it serve many generations of students well into this century and the next.
This was made possible following the relocation of the library to Stockwell Street, giving the university an opportunity to establish an inspirational showcase space for the Greenwich campus in the Dreadnought building.
Dreadnought is an imposing Grade listed building
We were appointed through the Scape framework to deliver this vision of a central student hub and go-to place for students. Located at the heart of the campus, the building will provide state-of-the art learning, teaching and social space and provide additional flexible accommodation for administrative uses, improving the student academic and social experience.
Complex refurbishment
Creating the student hub is another example of our track record for delivering campus upgrades in university environments, following similar facilities for universities that include Cambridge, Bournemouth, Birmingham City, West London and Brighton.
Greenwich appointed ud for the following reasons:
extensive university track-record
know-how for live environment working
social investment programme for community
local team with impeccable construction credentials
Our team are now refurbishing the entire Grade 2 listed building with some significant alteration including basement level reduction. All work in this atrium are through a fairly narrow archway and we will be using two cranes to construct main structure and roof.
Exciting times
When complete, it will be the 'go to' place on campus for students, staff, and visitors to the University. There will be lots of social space to spend time with friends, a 500-person capacity bar, a state of the art gym, and learning spaces that are built to the needs of students who will be using them.
The building will also accommodate the Psychology, Public Health, Social Work and some Teacher Training Education programmes within the Faculty of Education and Health from their present location on our Avery Hill campus, and rationalisation of accommodation for the University's Information and Learning Services department.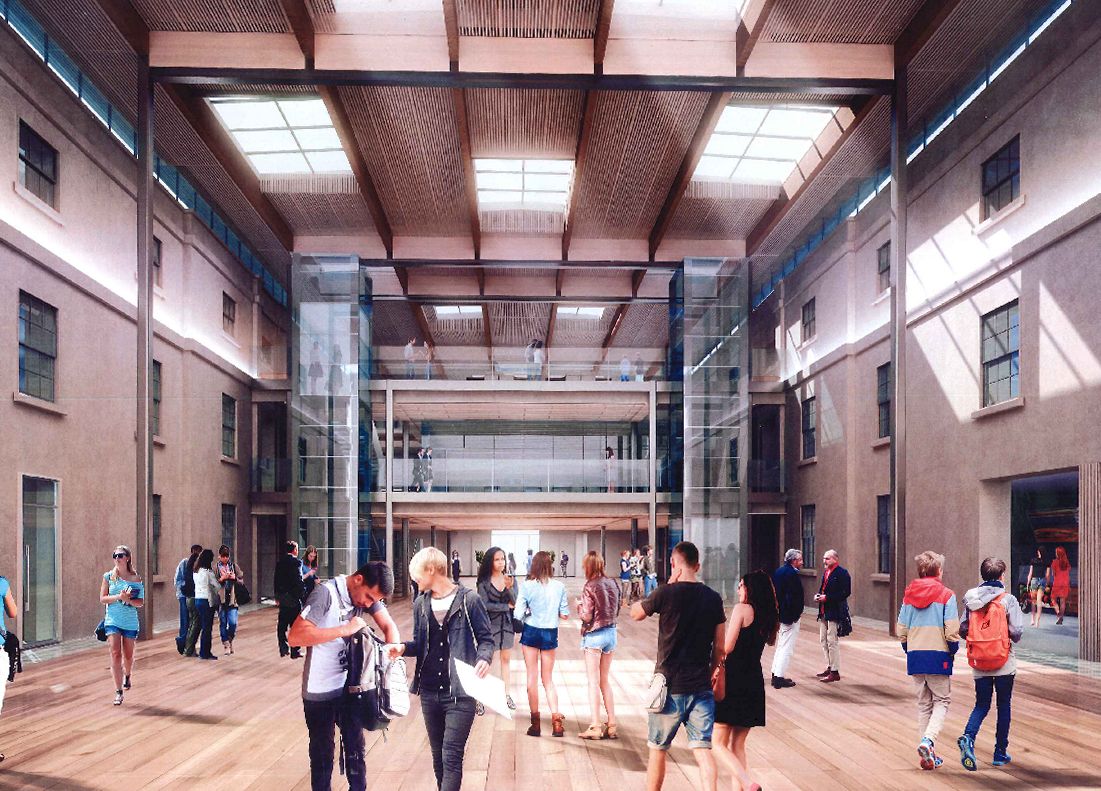 Contact Us

Munro House, Portsmouth Road, Cobham, Surrey

KT11 1TF

Tel: 01932 584700

Fax: 01932 596701