Willmott Dixon is leading the way for social responsibility in the construction sector by being one of the first companies in Birmingham to adopt the City Council's Business Charter for Social Responsibility.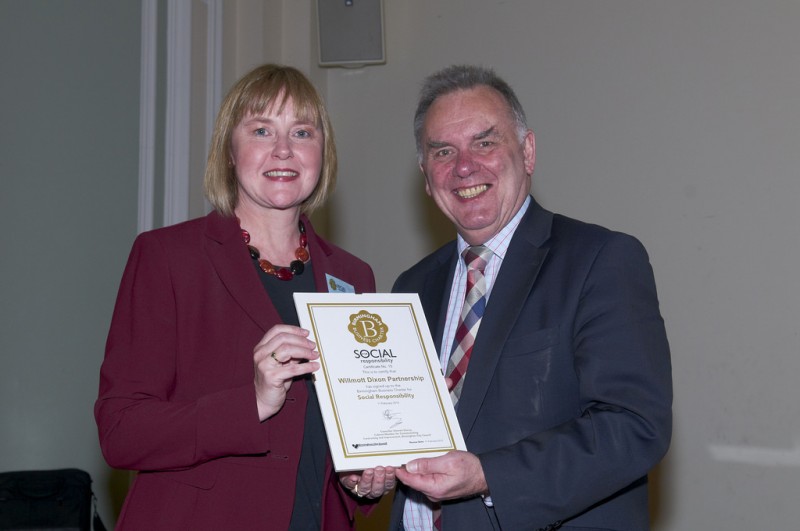 The company's repairs and maintenance brand, Willmott Dixon Partnerships, is just one of 17 businesses to be accepted as a signatory of the Charter, which sees companies agree to six key benchmarks for delivering social value to local communities in their contracts with Birmingham City Council.
It follows the company's 'Investing in Birmingham' campaign, where Willmott Dixon has trained over 50 apprentices since 2009 and invested £1 million to create the 4Life Academy, which trained 2,000 people alone in 2013.
As an adopter of the charter, Willmott Dixon will continue to deliver its award winning work experience programme and apprenticeship scheme across its housing maintenance contracts with Birmingham City Council, creating valuable training opportunities for local people. The company has also pledged to continue providing community projects of tangible value as outlined in its Transforming Communities report, leaving a lasting legacy for hundreds of people.
Willmott Dixon's operations director Pauline Chatt said: "We are proud to be be voluntary signatories of the Birmingham Business Charter of Social Responsibility as the principles of the Charter reflect Willmott Dixon's company ethos of leaving a lasting legacy. We aim to tackle social exclusion with transferable industry skills through investments such as the Willmott Dixon 4Life Academy, which delivers training to 2,000 local people a year. Our community projects work to provide support of a tangible value to local charities and organisations across Birmingham."
The charter's first companies were officially recognised by the Leader of Birmingham City Council Sir Albert Bore at an awards ceremony at the Council House.
Cllr Stewart Stacey, Cabinet Member for Commissioning, Contracting and Improvement at Birmingham City Council, said: "The Birmingham Business Charter for Social Responsibility is one way of ensuring that as much of the council's £1billion spent on contracts as possible is used to get extra value for Brummies but it is also about setting out a new 'way of doing business' in our city as a whole.
"So, I am delighted that we are now at the stage where we can recognise the organisations like Willmott Dixon that are setting a standard for ethical business practices for all other companies to aspire to, whether contractors or not."
Willmott Dixon Partnerships is currently working with Birmingham City Council to repair and maintain 60,000 properties in the city. It's two contracts for the north and south of the city includes the areas of Edgbaston, Hall Green, Northfield, Selly Oak, Ladywood, Erdington, Perry Barr and Sutton Coldfield.