Topping out for new buildings to enhance STEM studies at Oxford Brookes University
Willmott Dixon teamed up with Oxford Brookes University to celebrate the topping out of its project to construct two new, innovative buildings offering teaching, learning and research space at the university's Headington Hill site.
The occasion was to mark both buildings reaching their highest points. When complete, the new teaching buildings and workshops will enhance STEM (science, technology, engineering and mathematics) and creative industries activities as part of the University's long term Oxford Campus Vision which will see Oxford Brookes bring together all its Oxford activities on the Headington Campus over the coming years.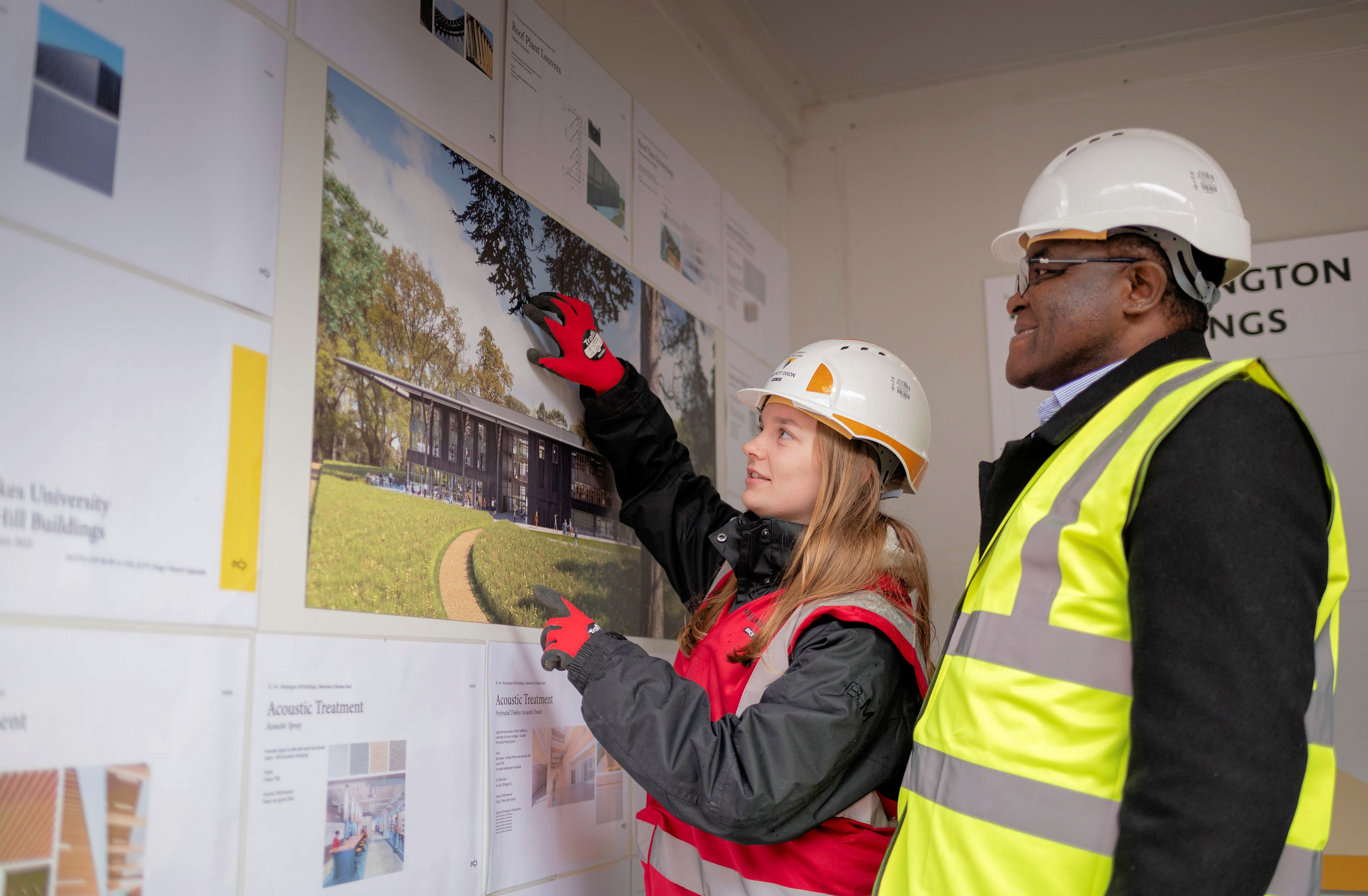 The new buildings are set to open their doors for the 2024/25 academic year and will be the new home for the University's School of Engineering, Computing and Mathematics, currently based at Wheatley. The topping out ceremony saw Willmott Dixon director Neville Dale joined by guests including Professor Alistair Fitt, Vice-Chancellor of Oxford Brookes University. Professor Fitt said:
"The construction of these two innovative buildings is moving at a fast pace, and we look forward to opening the doors in the 2024/25 academic year.
"Students, staff, industry partners and the local community are going to benefit immensely from the rich and stimulating environment that these fantastic new spaces will offer, where they can learn, study, work and socialise. I would like to extend a thank you to our construction partners, Willmott Dixon, as well as a range of partners who have played a key role in the development of two important buildings for the University and wider region."
Richard Poulter, managing director of Willmott Dixon, added:
"This project is about the future of education, the nurturing of young minds and the creation of an environment that inspires creativity and learning.
"The Headington Hill buildings are designed with the environment in mind, embodying modern construction principles that align with the University's mission to promote responsible and sustainable development. We look forward to seeing the project progress and are excited for the opening."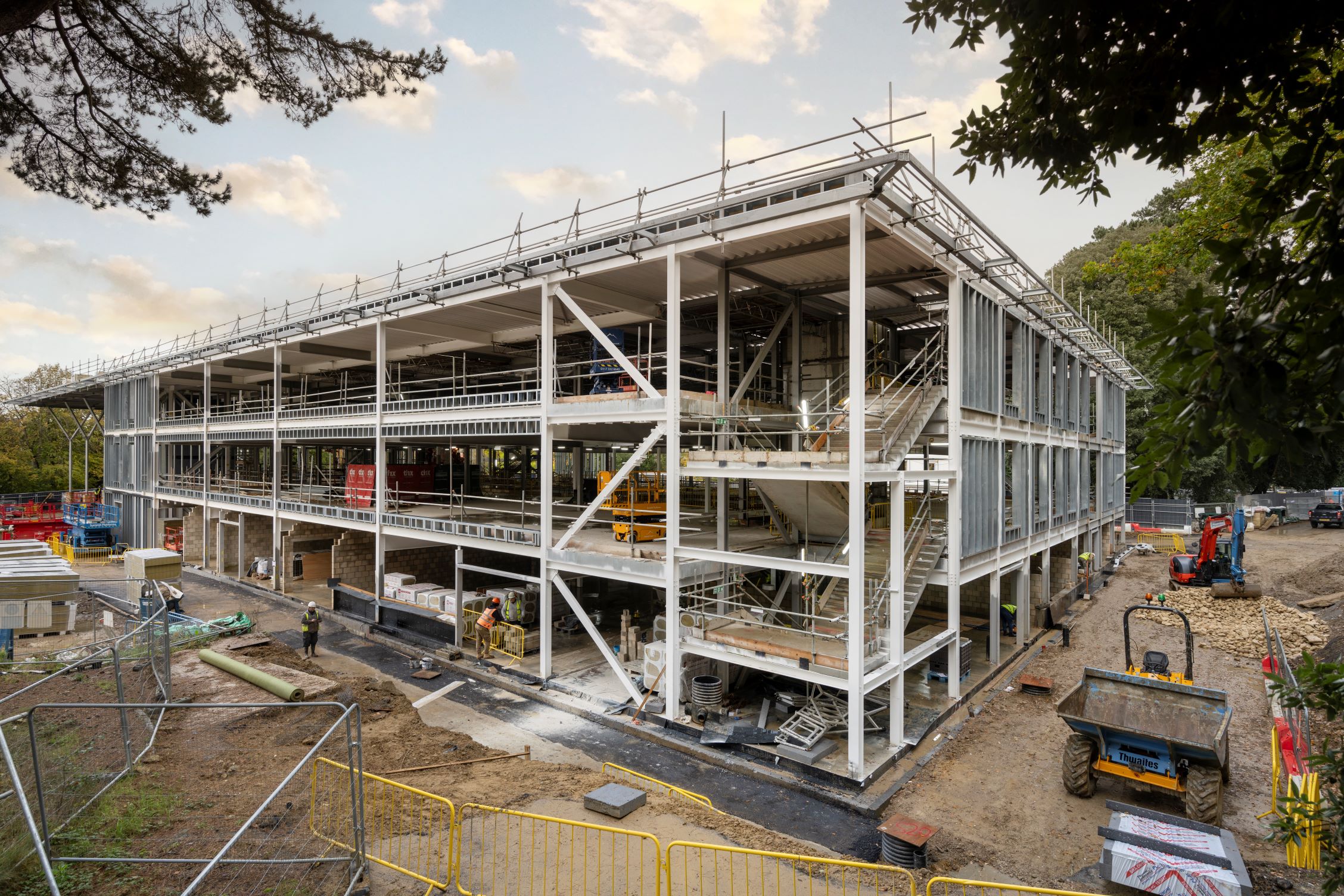 Transforming student and staff experience
As well as being the new home for the School of Engineering, Computing and Mathematics, the facilities will also co-locate the University's Schools of Architecture and Built Environment and the School of Arts on one campus.
The teaching building will be on three floors and include innovations such as immersion and robotics laboratories, as well as technologies like Virtual Reality (VR), Augmented Reality (AR), Mixed Reality (MR) and 3D printing. A centrepiece VR Cave will allow students to step into an immersive world in order to create virtual buildings and towns, and disassemble Formula 1 cars and test different designs.

The workshop will become a hub for students and staff from motorsport and mechanical engineering who will benefit from high-voltage testing facilities, advanced scanning technology and an automotive lab with a range of Formula 1 racing cars. In addition, Oxford Brookes Racing, the University's award-winning Formula Student team, will be based in the workshop.
More information on the new Headington Hill site can be read on the University website.