Over a dozen Birmingham families enjoyed a fun-packed day at Weston-Super-Mare as part of Willmott Dixon's annual trip to the popular resort for national 'Playday'.
Playday is an initiative to encourage thousands of children and their families to play at hundreds of community events like the one arranged by Willmott Dixon for Birmingham residents. It aims to highlight and celebrate the importance of play in children's lives.

To mark Playday each year, a team from Willmott Dixon's Birmingham branches in Erdington and Kings Heath, which carry out housing repairs and maintenance to 47,000 homes in partnership with Birmingham City Council, organise a coach to take local families to the seaside.
This year saw the Willmott Dixon team organise trip for 48 residents nominated through the company's community partners including Birmingham City Council's Think Family Team, Surestart, St Basils, Acorns Children's Hospice and Oasis Short Heath Academy.
At Weston-super-Mare, the Birmingham youngsters were treated to a full day of activities, including a trip to a sand sculpturing centre where they could build all types of models.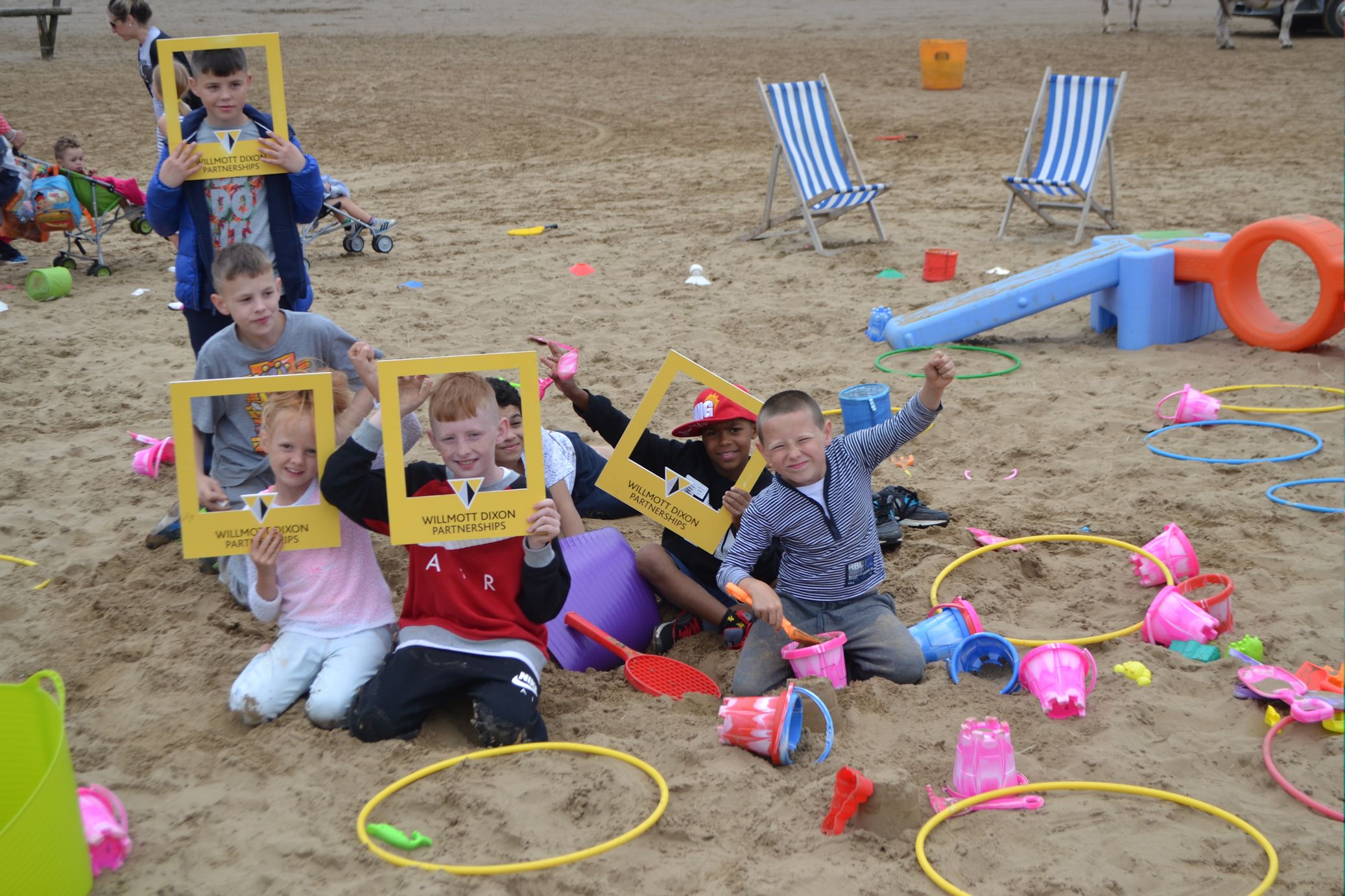 Families also went on the Ferris wheel, bouncy castle, swing boats and rode donkeys before being treated to lunch. Willmott Dixon gave its team of volunteers the day off to assist with the trip as part of its 'Community Day' initiative, where its staff can support the activities of local community groups and organisations.
This is just one of a range of community activities the company provides in Birmingham as part of its goal to contribute to the city's growth. This also includes a national target to improve the life chances of 3,000 young people by the end of 2015, with many of those in Birmingham, plus an apprenticeship programme that has employed over 60 local apprentices Apprentices transforming their lives.
Victoria Young, Willmott Dixon Partnership's Community and Customer Manager for Birmingham, said: "We are committed to making a difference to the people of Birmingham through our Community Investment work. National Playday is a date we particularly look forward to as we can see first-hand the difference it makes to families in the city, especially the children some of which have never been to the seaside or played on a beach before."
Carla Bates at Birmingham City Council said "I visited one of the families the day after Playday and they couldn't express how much they enjoyed the trip, they said it had been such a long time since they had the opportunity to do anything as a family and they couldn't thank the staff at Willmott Dixon enough for organising it. The family have had a really tough few years with lots of upheaval and this trip was a great opportunity to forget their troubles and focus on a happier future. Had this trip not been available they wouldn't have had any sort of holiday this year."