Your starter for 10
Universities are being imaginative in how they plan for the future, according to Richard James…
This is a golden age for higher education as universities invest billions of pounds in campuses that attract the next generation of students.
High-tech campus buildings also attract vital new revenues such as research funding from commercial partnerships as well as elevating universities up the all-important league tables.
The Higher Education Estates Statistics Report 2016 showed universities spent £2.75bn on capital projects in the previous 12 months.
Why? Marketisation! The introduction of student fees has changed everything and students have a huge voice. Faced with spending up to £9k a year on fees, students are being choosy. More than a third say when considering where to study they reject institutions with poor quality buildings, facilities and the physical environment, according to new research by the Association of University Directors of Estates.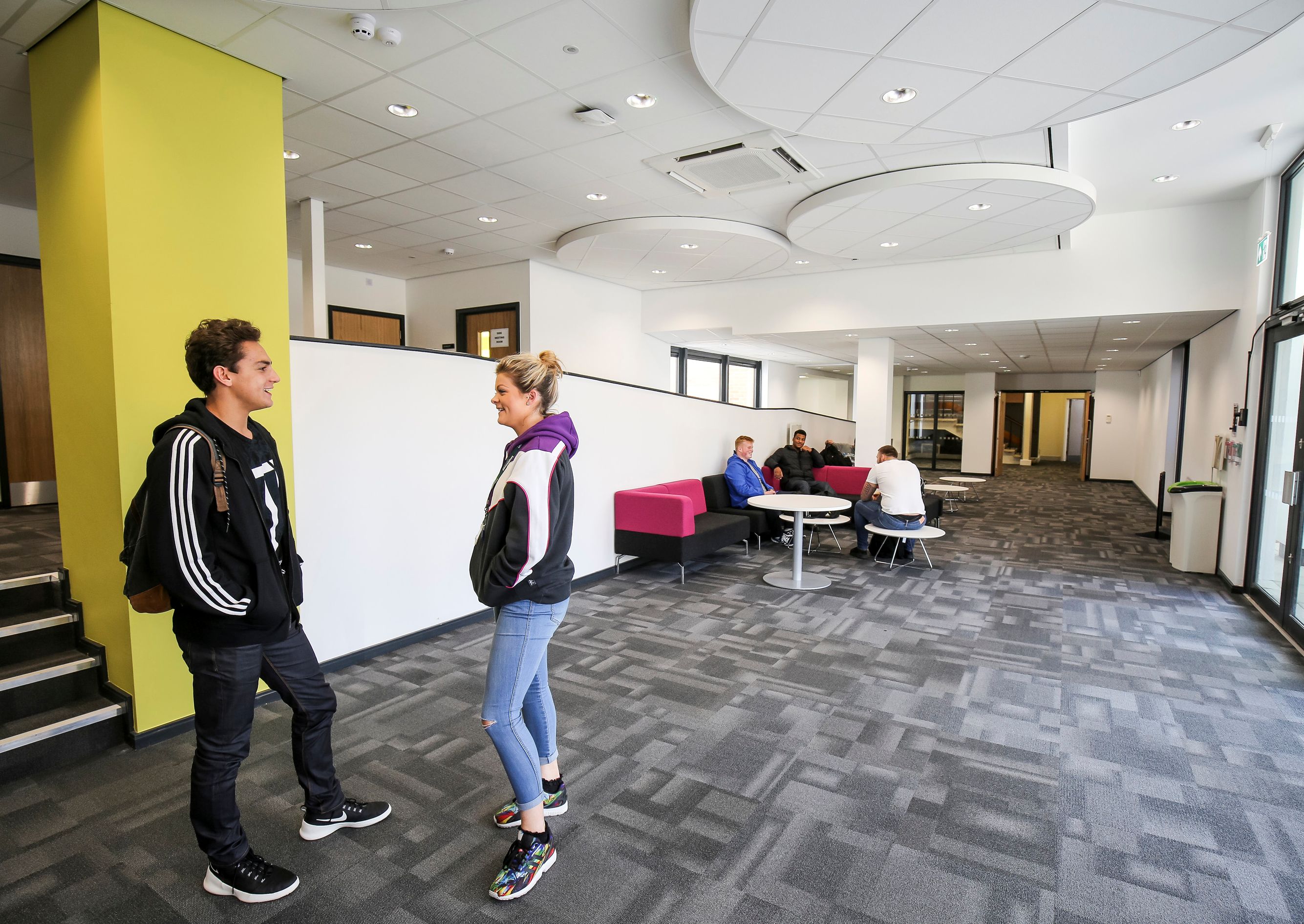 Universities have responded. They are run like businesses and future success means cutting-edge academic and research facilities with spaces that enhances students' experience and well-being. This includes multi-million pound investments in outdoor parks, gardens and squares, and the creation of indoor 'student hubs', which combine social learning spaces with café-filled atria.
Re-thinking the space
Another trend is more efficient use of space. This means shared academic spaces to improve space utilisation and foster collaboration.
Key to the future is shared knowledge between inter-disciplinary academia and research, staff and students. This is evident at the University of Kent, where the Sibson Building delivered by our team brings two university schools under one roof, and the Oculus Building for the University of Warwick where teaching and learning spaces are shared by all faculties.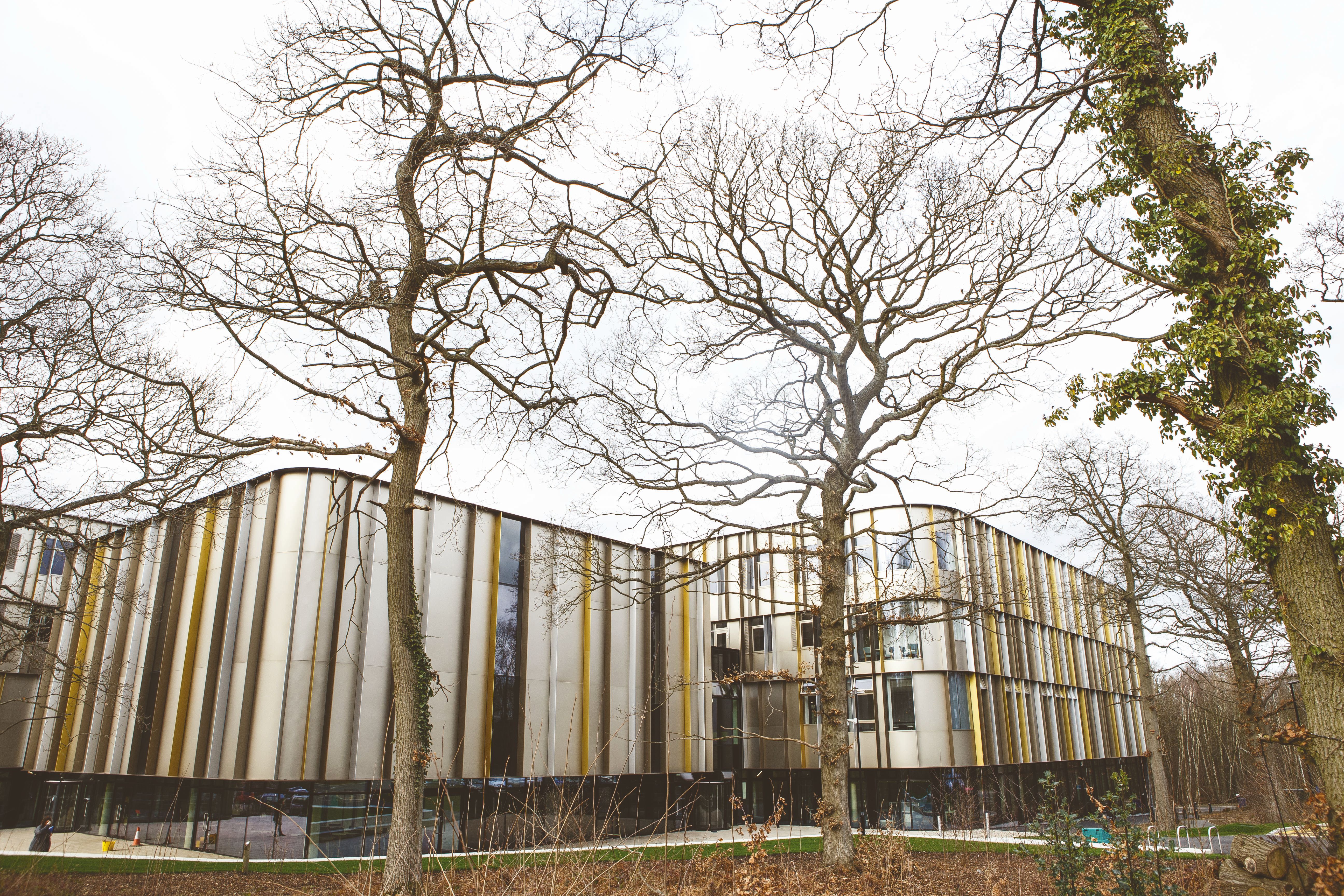 Above: The Sibson Building at The University of Kent
Improving students and staff well-being is also a higher priority. Greater onus on better mental and physical health is manifesting itself with investment in landscaping and outdoor pavilions and state-of-the-art sports centres.
Our expertise is being harnessed on projects with these priorities, such as the University of Birmingham, where the £12m 'green heart' landscaping project broke ground in September. Such is the importance of outdoor amenities the project included demolishing a former library building to open up the 12-acre parkland, providing a unique space for performances, socialising, meeting and studying.
Huge challenges
Higher education certainly isn't without its challenges; many universities have huge campuses with 10 to 15-year masterplans; delivering on those when costs have risen really does demand a highly collaborative approach to create efficiencies and give value.
To succeed, you have to show an ability to work in live campuses without disrupting the flow and normal life. It must be 'business as usual' despite the £50m project in the midst of the estate
Our workload in the HEFE sector is approaching £200m per annum and the experience of working in a live environment is crucial to the successful delivery of every pound of that turnover.