The opportunity for biodiversity net gain
Harry discusses how through a project at Dorset Country Hospital, there is an opportunity for a biodiversity legacy.
2 June 2021
5 June is World Environment Day, which coincides with the launch of the UN Decade on Ecosystem Restoration, a rallying call for action, to protect, revive and restore ecosystems all around the world. Harry Noakes, Senior Building Manager in our Central South region, reflects on the past year and what he's learnt delivering our first biodiversity net gain project…
If there's one positive from the pandemic, it's that it has made us all stop and appreciate our environments. With little choice about where and how we spend our free time, many of us turned to the green spaces around us to maintain a sense of normality and wellbeing.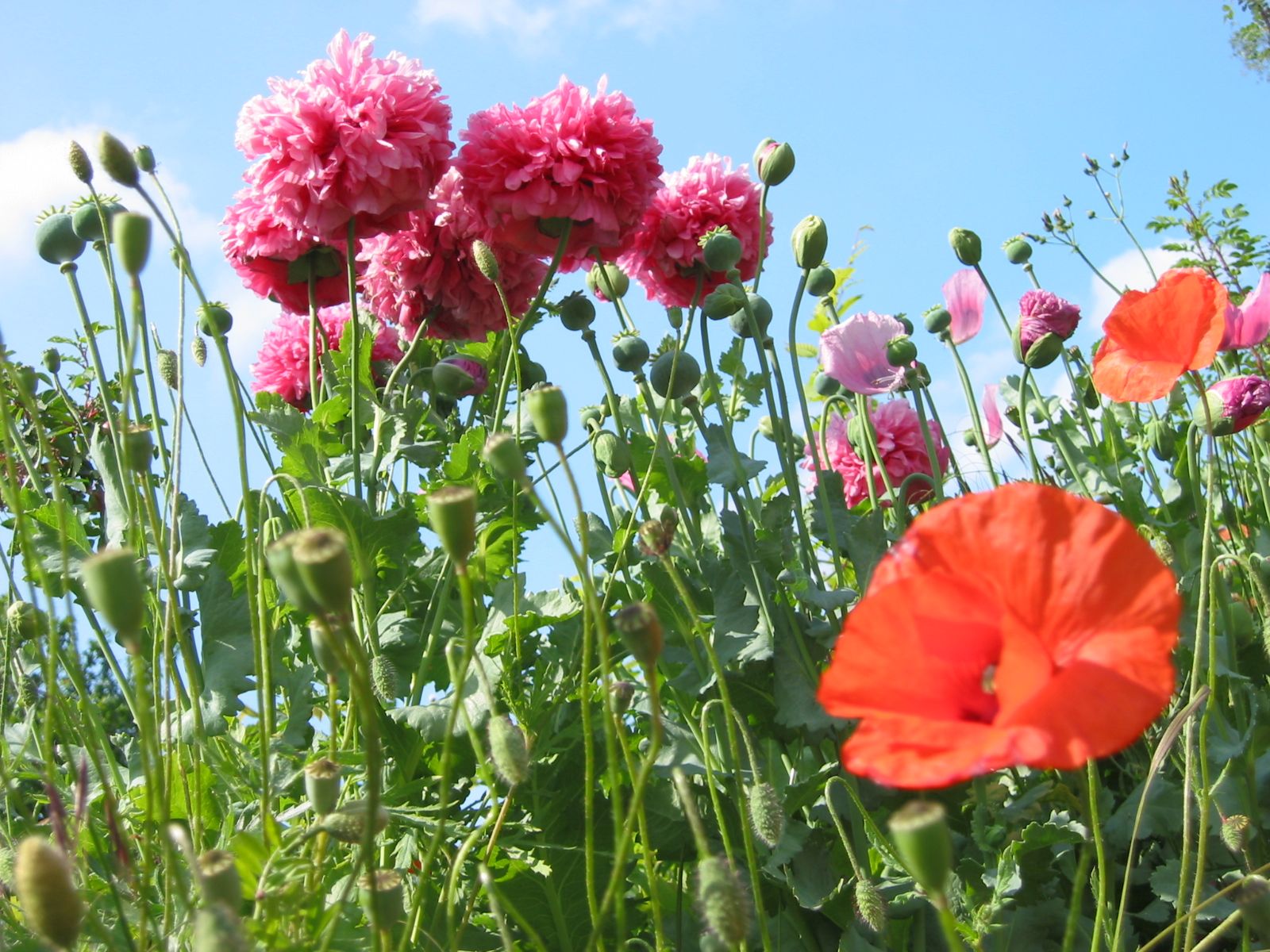 There is a growing body of evidence to suggest that green spaces and access to nature can boost physical and mental health, help reduce stress levels, and protect against a range of diseases. And green spaces can provide valuable habitats to help support species of plants and animals that are in decline.
Our 2030 sustainability strategy, Now or Never, recognises that the built environment has an important part to play in restoring our environment and bringing nature into communities.
We're doing this by supporting our customers to deliver biodiversity net gain. Our aim is for all our projects to leave the natural environment in a measurably better state than before, as illustrated below: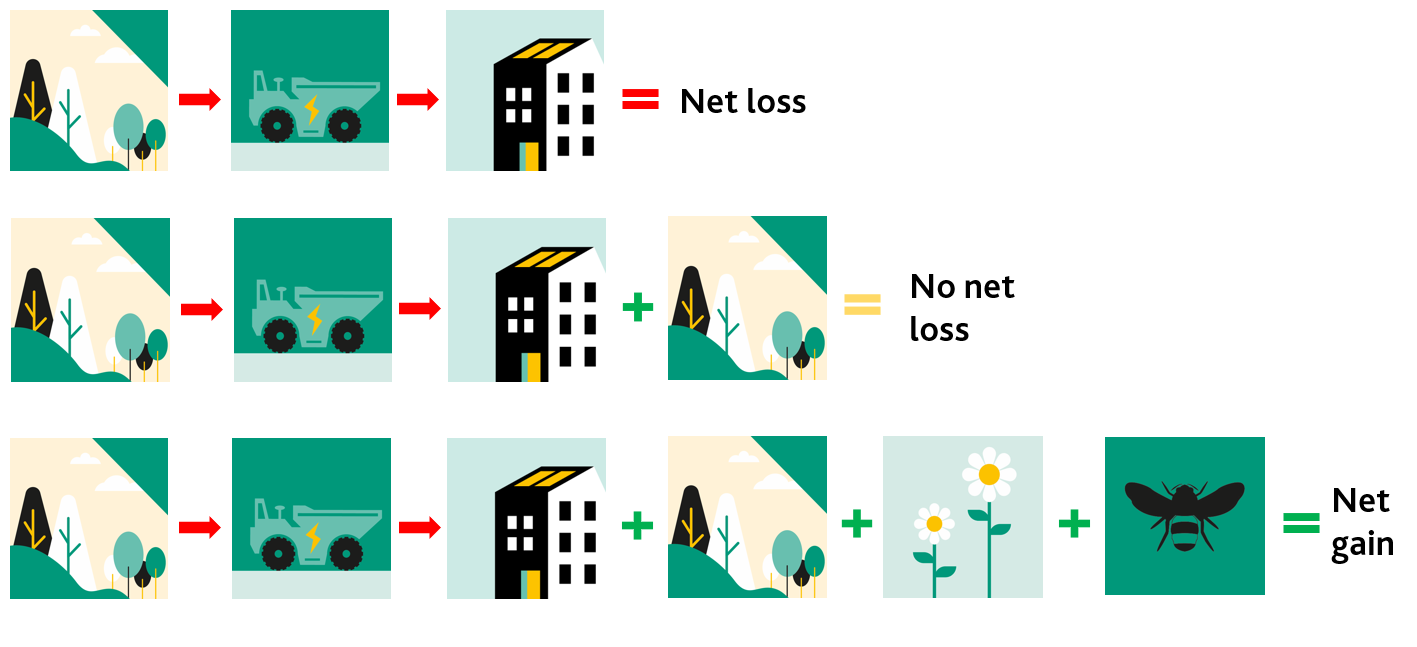 To understand how we can deliver net gain for our customers, in December, we started our first biodiversity net gain project building a multi-storey car park for Prime plc at Dorset County Hospital.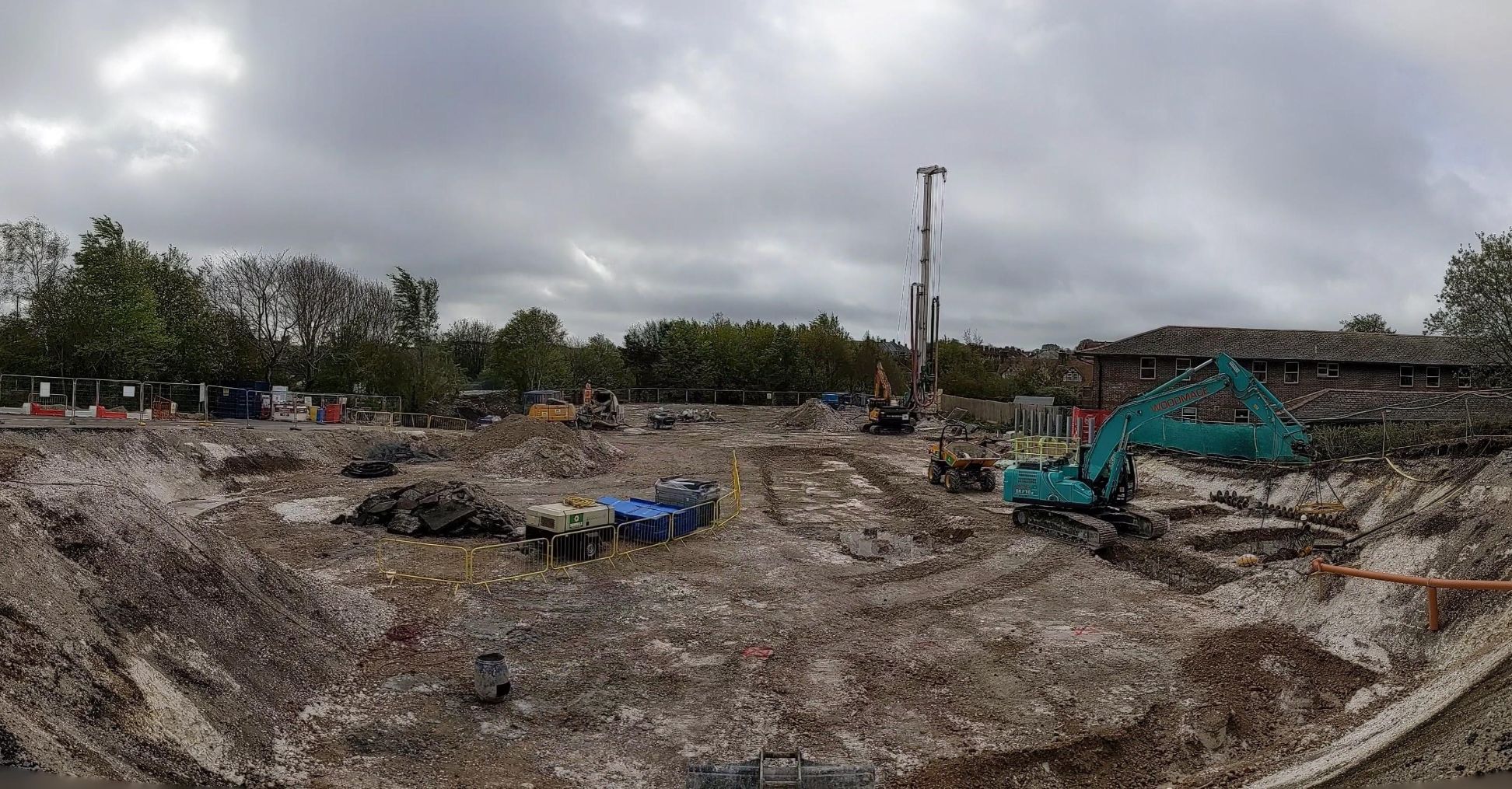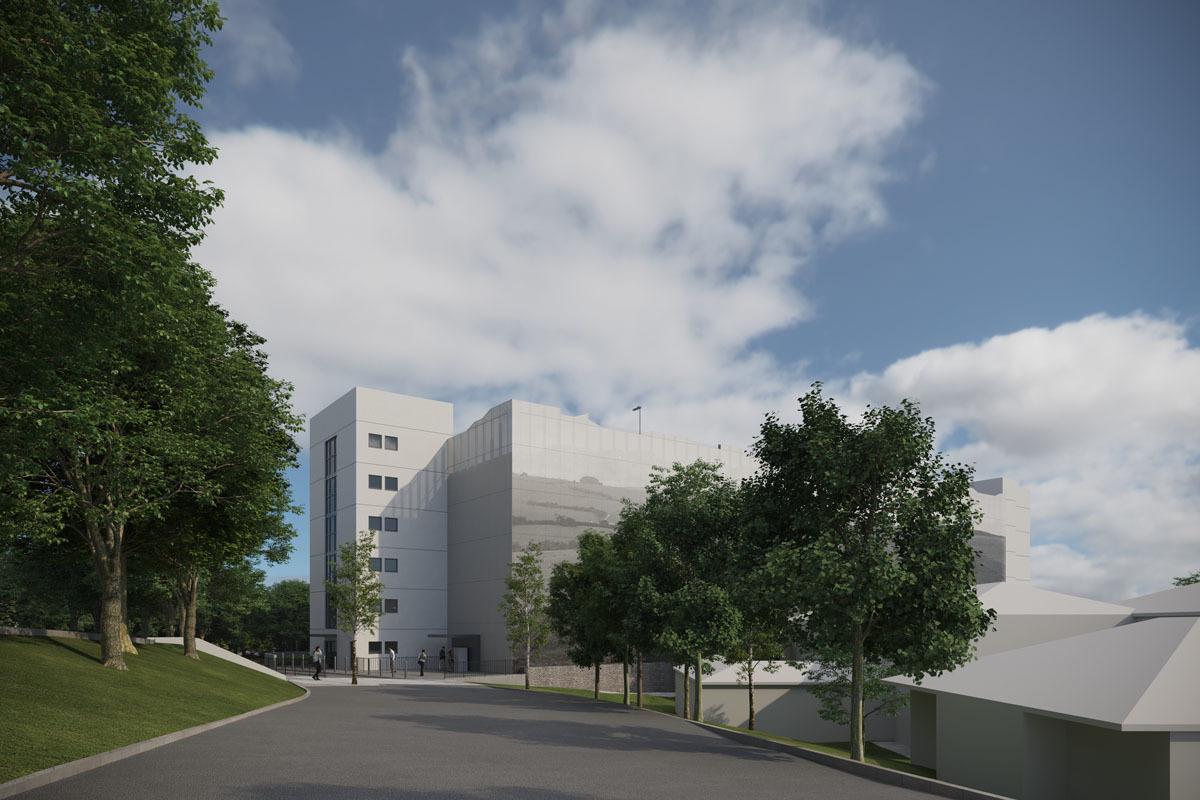 Progress at Dorset County Hospital in May 2021, and an artist's impression of how the finished structure will look
It started with us evaluating the biodiversity baseline before development, using a calculation methodology created by Defra. We then worked with an ecologist, who created landscaping and planting designs to maximise biodiversity. These measures included:
replacing an area of single species low-growing shrub with plants and wildflowers that will provide forage for a variety of pollinating insects.
a 2-metre wide 'wildlife corridor' around the perimeter of the car park, which will be planted with hedgerows and wildflowers.
installing bird boxes on existing trees, hedgehog nesting boxes, and a log pile to provide a habitat for insects and other wildlife.
We are also in discussions with Dorset Council about further tree and wildflower planting off site, in the town, meaning local residents can enjoy new green spaces and those all-important wellbeing benefits.
This is my first experience in making biodiversity a priority on our projects, and I've really learnt a lot.
It's made me think differently about landscape design. With our ambition to deliver maximum benefit, this means thinking about what's important for the flora and fauna, not what is traditionally aesthetically pleasing to the human eye. As this becomes a priority across more developments, it could lead to positive change - we might start creating buildings that work around nature.
Whilst we're lucky in that this project gave us plenty of green space to work with, going forward, I'm interested to see how we can deliver net gain in more constrained locations. We'll need to challenge ourselves and the philosophy of how we build, and in addition think beyond our site boundaries to make other local areas more diverse.
The more projects we do, the more we'll learn and improve our understanding, by working biodiversity into our designs as a solution for our customers. This is important. In 2023, all qualifying developments will need to achieve a 10% minimum biodiversity net gain, as outlined in the Environment Bill currently passing through parliament. So far, the actions we're taking with Dorset County Hospital will help us to deliver an 11.74% biodiversity net gain. Although the numbers may seem daunting, my first experience has shown it's viable, makes economic sense and I'll be proud to leave a legacy beyond the building.