The benefits of an apprenticeship in construction
Reflecting on an award win, Beth shares her route into construction via an apprenticeship.
To celebrate National Apprenticeship Week, The University of Salford awards individuals from each of its four Schools the accolade of Apprentice of the Year. The 2022 winner from the School of Science, Engineering and Environment (SEE) is Quantity Surveying Degree Apprentice Beth O'Neill.
Having joined Willmott Dixon through the apprenticeship partnership the company has with the University of Salford, Beth has spent time studying as well as a paid work experience in the construction industry. Here Beth shares her journey and what being an award winning apprentice means to her.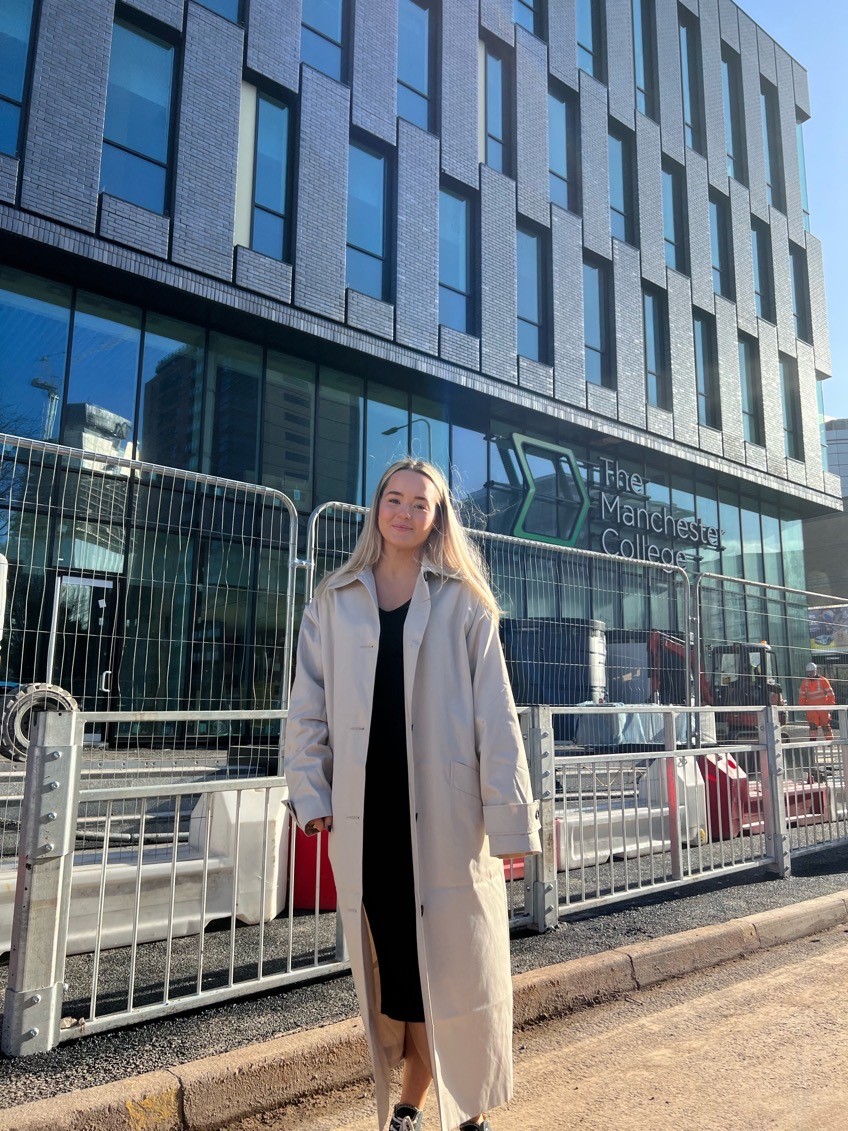 Beth is a key part of the Willmott Dixon team delivering LTE Group's Manchester city centre campus
Well done on your award win, how are you feeling?
Really happy! I have worked closely with the university throughout my programme and it feels brilliant for them to recognise my efforts over the past 5 years.
What made you choose to do an apprentice degree?
Full time study was not my first choice that is why I started to look at degree apprenticeships and that is when I came across the partnership Willmott Dixon had with The University of Salford. It allowed me to work full-time and receive extensive experience whilst studying part-time with my fees paid.
The apprenticeship has allowed me to go from a school leaver at 18 with no experience to a skilled professional in the industry in 5 years. The appeal to me was the ability to get hands on experience and the support whist studying. It has also allowed me to help expose these opportunities available in the sector to young people, especially women.
What stood out to you about The University of Salford when you were searching for the place to study for your apprentice degree?
The Built Environment courses have an excellent reputation and when I came to visit the University, I was impressed with the facilities they had. I like how the modules are blended which allowed me to balance my learning in quantity surveying with project management. I also had the chance to work with architects which has prepared me to be well versed in the industry.
What would you describe your time on the apprenticeship?
It has been challenging with time management being critical. The help and support I got from the University and my employer has been brilliant. I have met some amazing people during my 5 years on the programme and at the age of 23 I feel that the world is my oyster.
What's been the biggest lesson/learnings you've taken away from the programme?
Number one would be time management! I learnt over the time of my study how much more I enjoyed and learnt from the course when I managed my time more effectively avoiding me cramming in my assignments. Secondly build relationships and make friends at university, my experience and my learning improved massively when I started to build relationships with others on the course.
What is the first thing you'd tell others, thinking about apprenticeships, to encourage them to follow that route?
A degree apprenticeship is the most effective way of achieving your career goals, whether that be project management, quantity surveying or design management. You will have practical experience, a degree and potentially a chartership under your belt all within 5 years. However even though this is an effective route it is also the hardest, it is a big commitment but you will gain so much from the hard work you put in.
What's next for you?
I am thoroughly enjoying my work at City Centre Campus for Manchester College, it's a fascinating project! I am also due to sit my APC to receive my charterships with the Royal Institute of Chartered Surveyors. Moving forward I want to be the best surveyor that I can be and continue to mentor those who want to start a career in construction.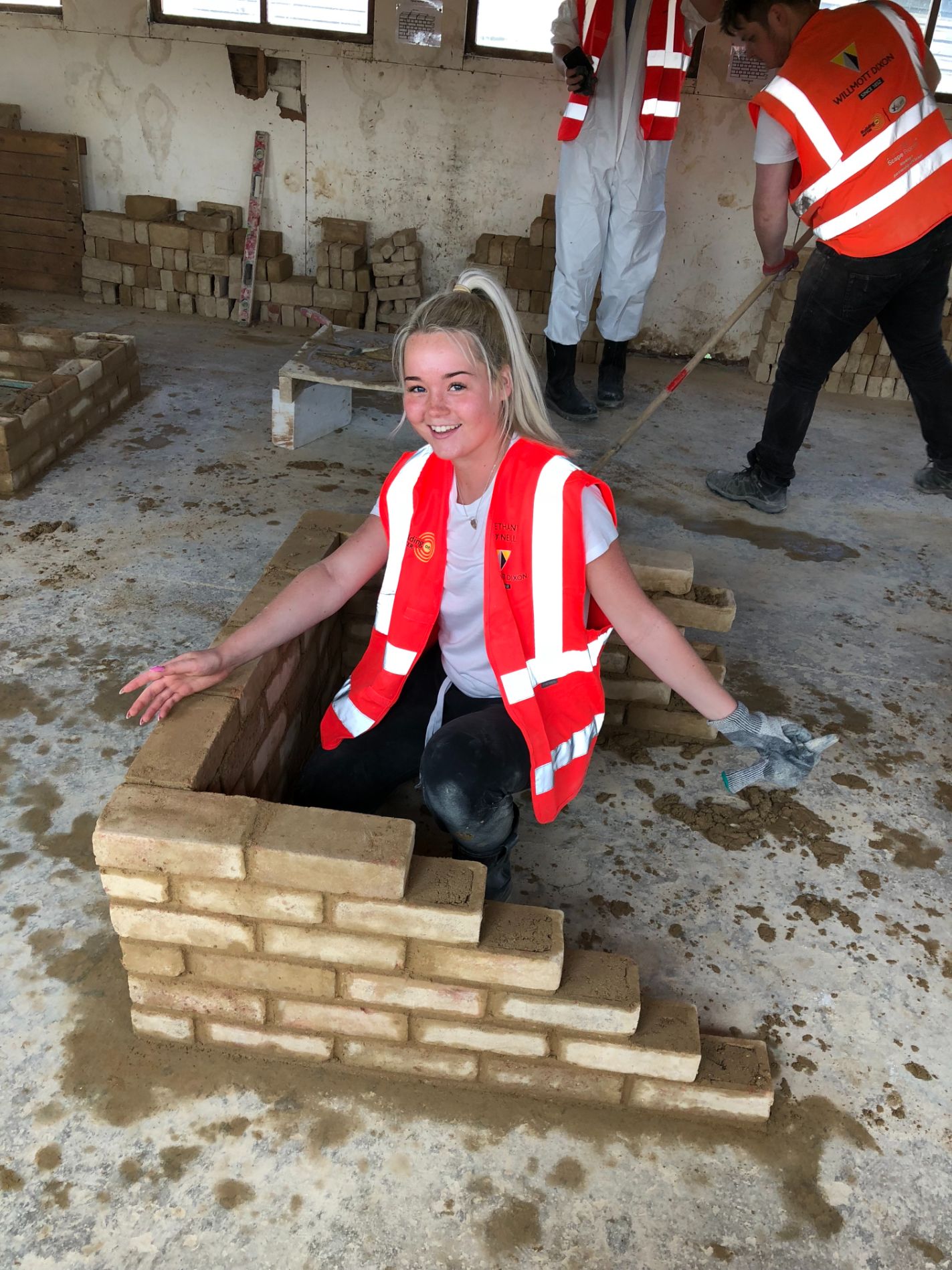 Beth applies her own levelling up talents during Willmott Dixon's Trade Awareness Week in 2019