Setting a new benchmark for custodial design
Creating an inclusive facility that caters for detainees with additional needs
The Nottinghamshire Police Custody Suite has been described as setting a new benchmark for custodial design. James Elliment, senior operations manager, explores how innovative design and collaboration have contributed towards this trail-blazing facility.
Early engagement
When I started working with the Police on this scheme, they had already identified their ideal location. However, they needed to overcome the challenges of it being a disused gas works. Early engagement was crucial to the success of the scheme. We were able to help the customer procure the land and help de-risk the previously heavily contaminated brownfield site.
This meant that the customer was able to have the custody suite in their preferred location and enabled the project to go ahead.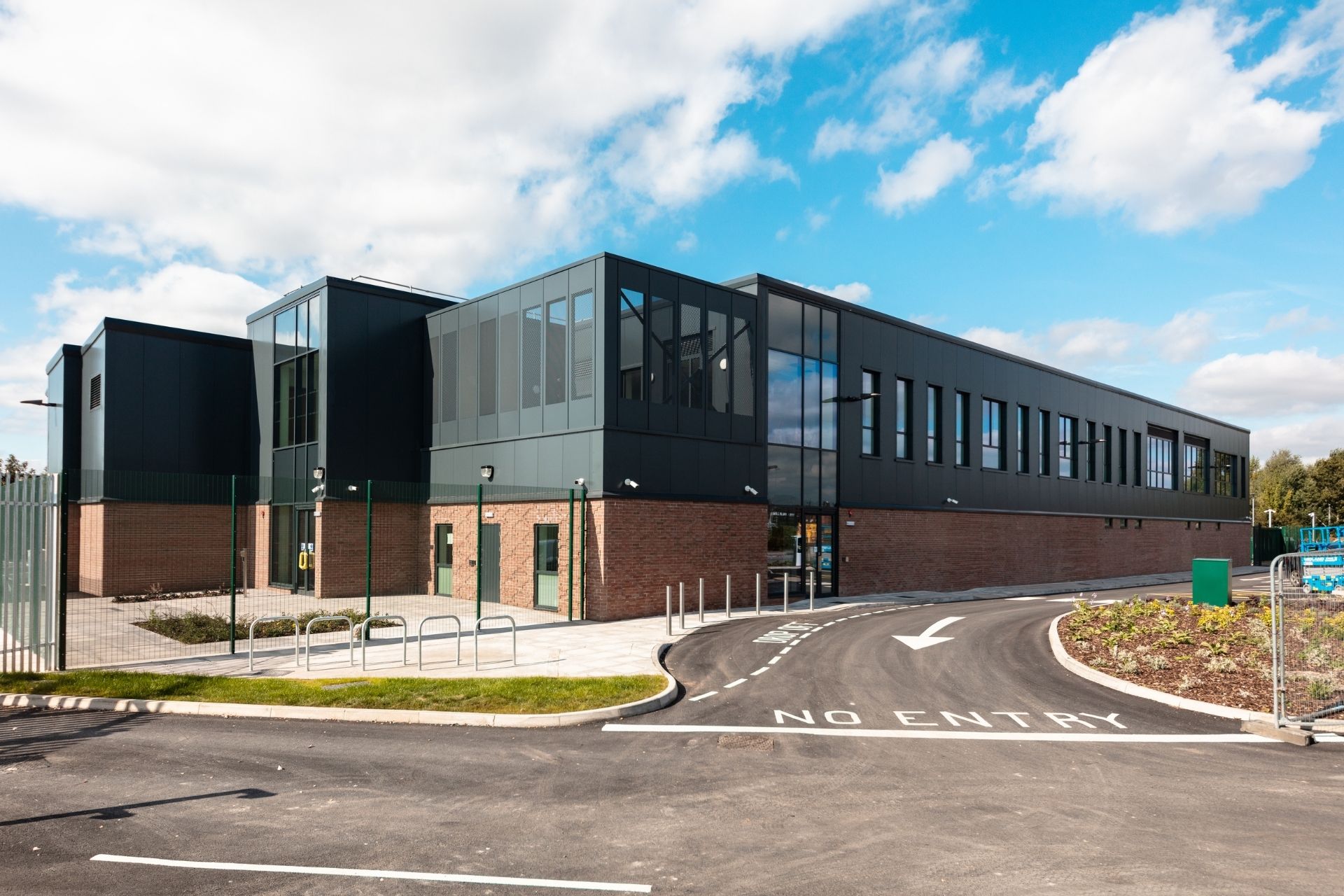 Enhancing the design through innovative practices
Modern methods of construction and digital technology were key to achieving the desired vision for this project.
During the design phase, our inhouse digital team invited Nottinghamshire Police into our 270degree immersive BIM Cave. This allowed us to translate technical drawings so they were accessible to non-technical experts. This enabled the officers to recommend design changes based on their day-to-day knowledge of how the spaces needed to operate.
Some of these changes were incredibly important as they could have posed hidden health and safety risks. For example, it was highlighted that walls with pointed corners could be used by detainees to injure themselves or officers. Using our BIM Cave to gain insights from non-technical experts ensured the building was truly fit-for-purpose.
Nottinghamshire Police were also offered greater opportunities for customisation through MMC. The cell wings in the building were precast offsite. This assured quality, programme timescales and more flexibility."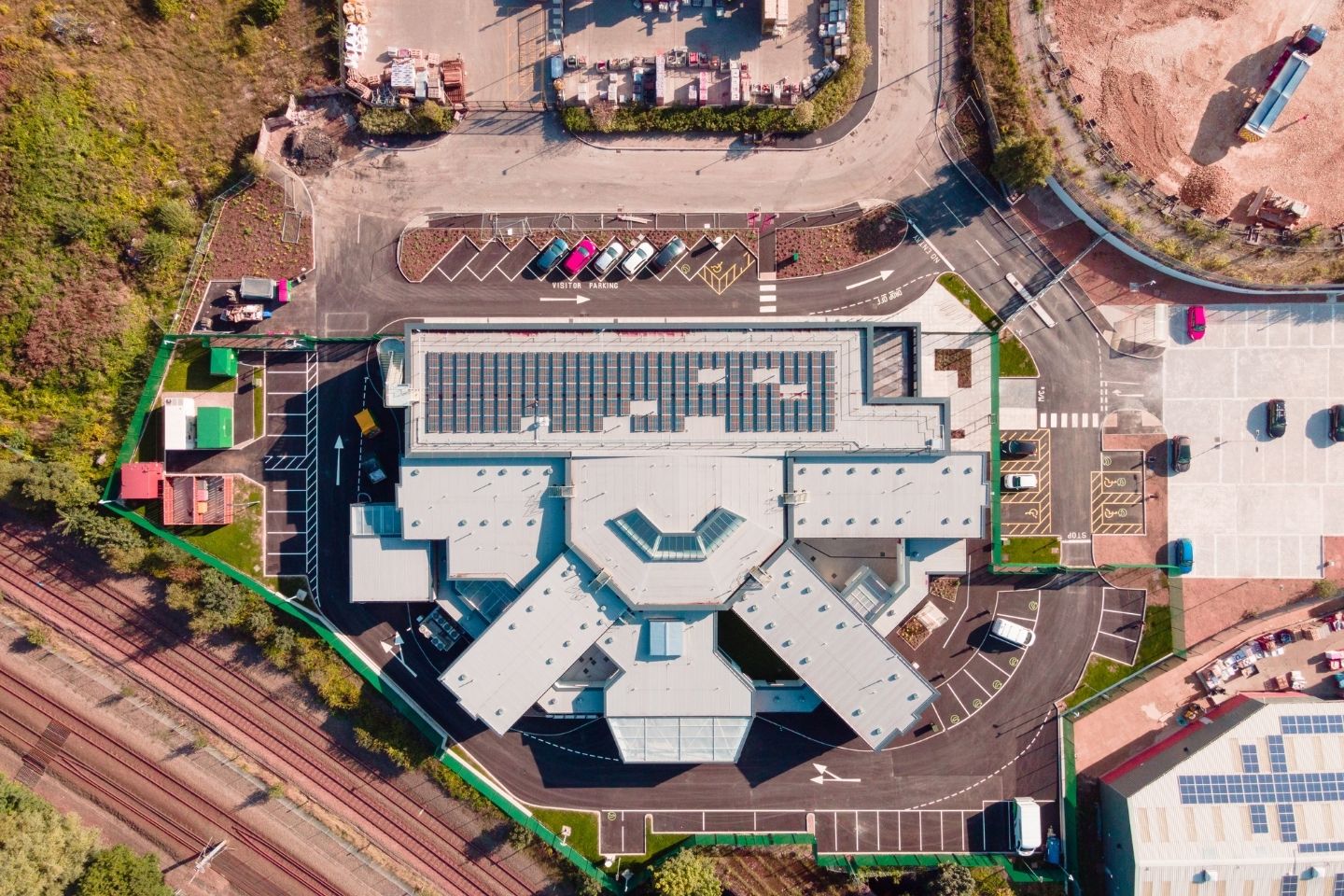 Promoting wellbeing and safety for employees
In the brief for this building, employee wellbeing was a key focus for the police force. Having four cell wings makes it easier for staff to reach individual detainees and they also give a direct line of sight down the corridors. There is also the option to close whole wings if they aren't in use. The addition of a call unit in each cell allows detainees to contact staff. This reduces the need to manually check on detainees, reducing the risk of staff entering unknown situations.
The building design also incorporates natural light sources in the form of skylights. This focal design feature provides those working on the custody desk with a natural light source to promote wellbeing."
Catering to detainees' needs
The customer also saw the importance of going beyond the basics when considering the needs of detainees. Alongside legal requirements (such as natural light sources), the force also wanted to cater to other needs detainees may have.
Nottinghamshire Police worked closely with the University of Nottingham to understand how they could improve the welfare of detainees with additional needs. This research then informed some of the design features.
This research was particularly used in the purpose-built vulnerable person cells. The cells are some of the first in the country to be suitable for detainees with autism. Those with autism can have sensitivities around lighting. The suite features programmable lighting, which can be dimmed to make it less harsh. The cells also feature photos of calming scenes that can help to calm detainees and improve what could be a distressing experience.
The building also accommodates several facilities to provide detainees with help they may need. This includes onsite nurses, mental health specialists, and drug and alcohol teams. Having these onsite means detainees can receive specialist help quickly and efficiently.
The customer is calling this a new benchmark for custodial design. Other forces have already visited to see first-hand the future of custody suites. In the years to come it will be interesting to see how this suite forms a basis for future projects.