Painting faces to designing spaces
Adedolapo Folorunso shares her story this National Careers Week.
National Careers Week, which runs from 7 – 11 March, promotes careers guidance across the UK. The campaign aims to support those thinking about work experience, exploring higher education or employment after college.
At Willmott Dixon, this presents an opportunity for our people to share their passion for the built environment and inspire the next generation of construction professionals.
Today, we share the story of Adedolapo Folorunso (Dee), Assistant Digital Engineer, from our Nottingham office – who is breaking down barriers in the industry with her story.
"For as long as I've known what an architect was, I knew it was what I wanted to do. I'm inspired by design, particularly of the buildings around me, and creating spaces that are truly special. However, people are sometimes surprised to learn that I have another creative passion – makeup.
"Whilst studying a degree in architecture at the University of the West of England (UWE), I worked and trained as a makeup artist. This allowed me to make some money alongside my studies, while doing what I love. My biggest highlight was definitely working at London Fashion Week!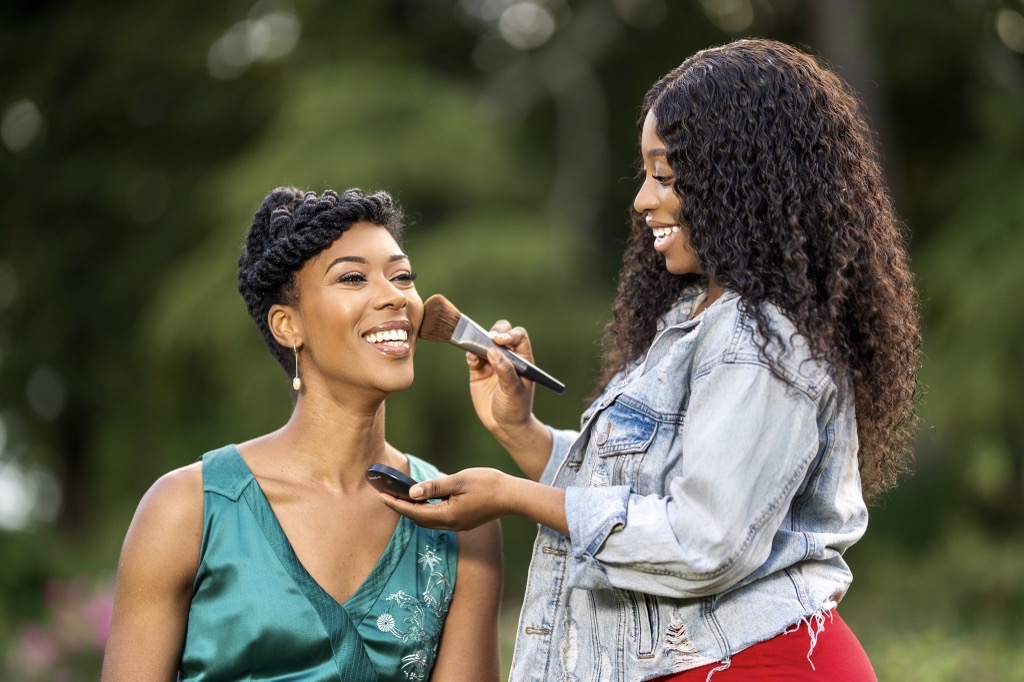 Dee pursuing her other passion as a makeup artist
"What surprises me, is that people see these things as so contrasting - that the same person doing your makeup, can be found in PPE on-site the next day. However, I actually wear multiple hats - as a member of the digital team, I can also be found trialling new use-cases for cutting edge technology such as our in-house Matterport 360, bringing designs to life at our BIM (Building Information Technology) Cave, or finding innovative solutions to intricate design briefs from customers.
"As a woman in construction, it's really important to me that no one is put in a box or stereotyped. We must support people looking into opportunities within the industry and challenge outdated perceptions. I'm here to say that construction is open to everyone, and the variety of roles available is unrivalled by any other sector.
"In the UK, women comprise of just 15% of the construction industry. At Willmott Dixon, this figure is higher, but we are making every effort to raise this still.
"I am passionate about being a part of this change, and I have taken part in speaking engagements, outreach programmes and STEM activities on behalf of the company to spread this message far and wide.
"In reality, I love that people find my story interesting, because in its own small way, its dispelling myths about who can find their place in the construction industry. People say, 'oh, you could do our makeup for the Christmas party!' - who knew it could be such a transferable skill – but my colleagues support all of my passions, which allows me to bring my whole self to work.
"I hope to continue progressing in the world of digital design - with a strong work ethic and a commitment to continual learning. I have a love of all things digital, which I have done since my university days, and thrive off learning how technology is quickly evolving to meet the needs of the sector.
"In my three years with the business, I have seen the efforts the company has made to attract, recruit, and retain a diverse range of talent, while valuing everyone's unique contributions. I would recommend that anyone who is considering a career in construction to enquire about work experience, speak to someone from within the industry and learn more – it could lead to an amazing career."
Dee recently organised a digital open evening in our Nottingham office. Find out how we use digital tools in construction and why digital is the future for the industry:
A video filmed at our digital opening evening event