A focus on sustainability at the Matt Hampson Foundation's get busy living centre
James Willcox looks at how sustainable solutions have helped create an extraordinary long-term facility for the rehabilitation centre…
There is widespread acceptance within society that we each have a moral, social and ecological responsibility to ensure we limit our environmental impact on the planet. When it comes to property development and construction, many organisations - charities in particular - are opting to stay ahead of the curve and install state-of-the-art green technology. Why? Because it limits the financial impact of future revisions to the build and reduces running costs, which enables charities to use funds in ways that make a difference to their beneficiaries.
We've experienced this first-hand when we supported with the construction of the Get Busy Living Centre, the brainchild of the Matt Hampson Foundation. Completed in December 2017, the project saw us transform a derelict aircraft hangar in Leicestershire into a state-of-the-art facility for beneficiaries across the country for those who have suffered life-changing sports injuries. It has given them a place to receive physical rehabilitation, spend time with their families in a supportive and well-equipped environment, and share experiences with those in similar situations.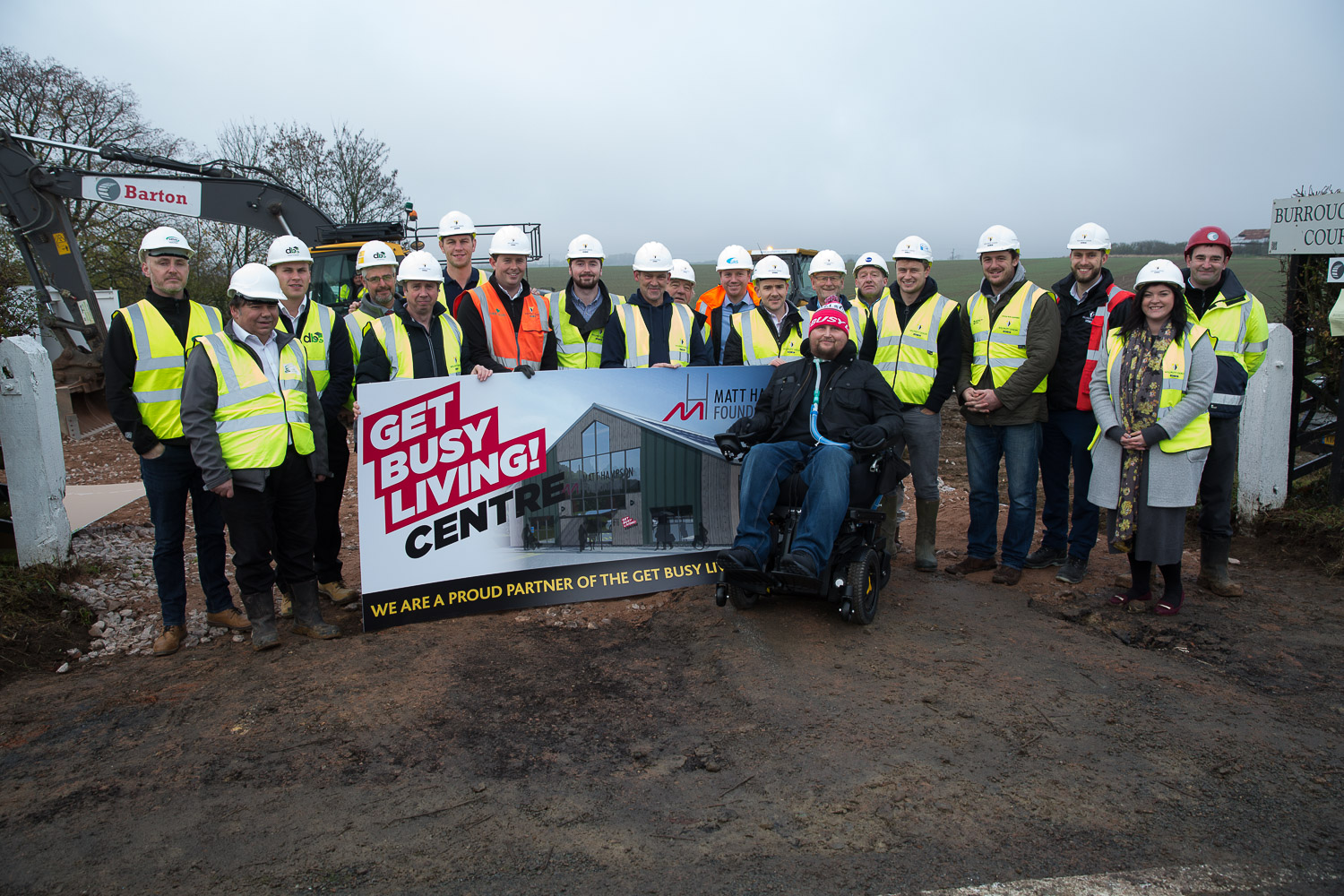 A long term view
The Foundation is a not-for-profit organisation with limited economic resource, so having a long-term view and limiting future running costs and upkeep was crucial. As appointed contractors, we installed sustainable systems that will need minimal revision in the future to help with this and to enable the charity to undertake more accurate financial forecasting. Yes there was a short-term financial outgoing that was required to install these; however, we provided systems that are far beyond minimum building regulations to ensure longer-term peace of mind. The Foundation didn't feel these short-term costs because we built the centre, which should have cost £1.5 million, for £750,000, partly due to the generosity of our supply chain partners – thank you for your heart warming support.
Sustainable construction techniques
The building was awarded an EPC B certification, measuring 32 (seven under the benchmark of 39 provided for a building of this style). To achieve this, maximise energy efficiency and reduce the financial impact on the Foundation, we employed a range of sustainable construction techniques, including:
Solar photovoltaic system:
This renewable energy source offers a low-cost, future-proof solution. 111 roof-mounted solar modules were installed to produce an annual estimated yield of 25,929 kWh/year LED.
Heating and cooling systems:
Through the building design alone, we kept the solar gains significantly below standard building regulations without the need for internal blinds, achieving an average of 57.9% below the maximum limit. In the short-term, this helped to keep interior fit-out costs down, as well as providing a long-term solution for the need to actively keep the building cool during the warmer weather.
By implementing a state-of-the-art recovery system we were also able to maximise the use of existing energy output, so as to limit the requirement to produce additional heating or cooling for the building. The recovered energy from the plant room, for example, which needs to be cooled all year round, can be utilised in such a way that no energy is lost to the outside air. Energy removed from the room during cooling operation can be utilised to heat other rooms or water. This not only limits the overall environmental impact of the building's energy usage, but reaps dividends in the long-term from a financial point-of-view.
Lighting:
98% of the lighting installed in the building is LED, which are 80% more efficient than traditional lighting, such as fluorescent and incandescent lights, with only five per cent of the energy output wasted as heat. In order to automatically regulate lighting usage, passive infrared sensors were installed in areas such as toilets, therapy rooms, offices and changing areas, along with absence detection in meeting rooms and open and communal areas. Externally, all lighting is time-clock controlled so it is used only when required.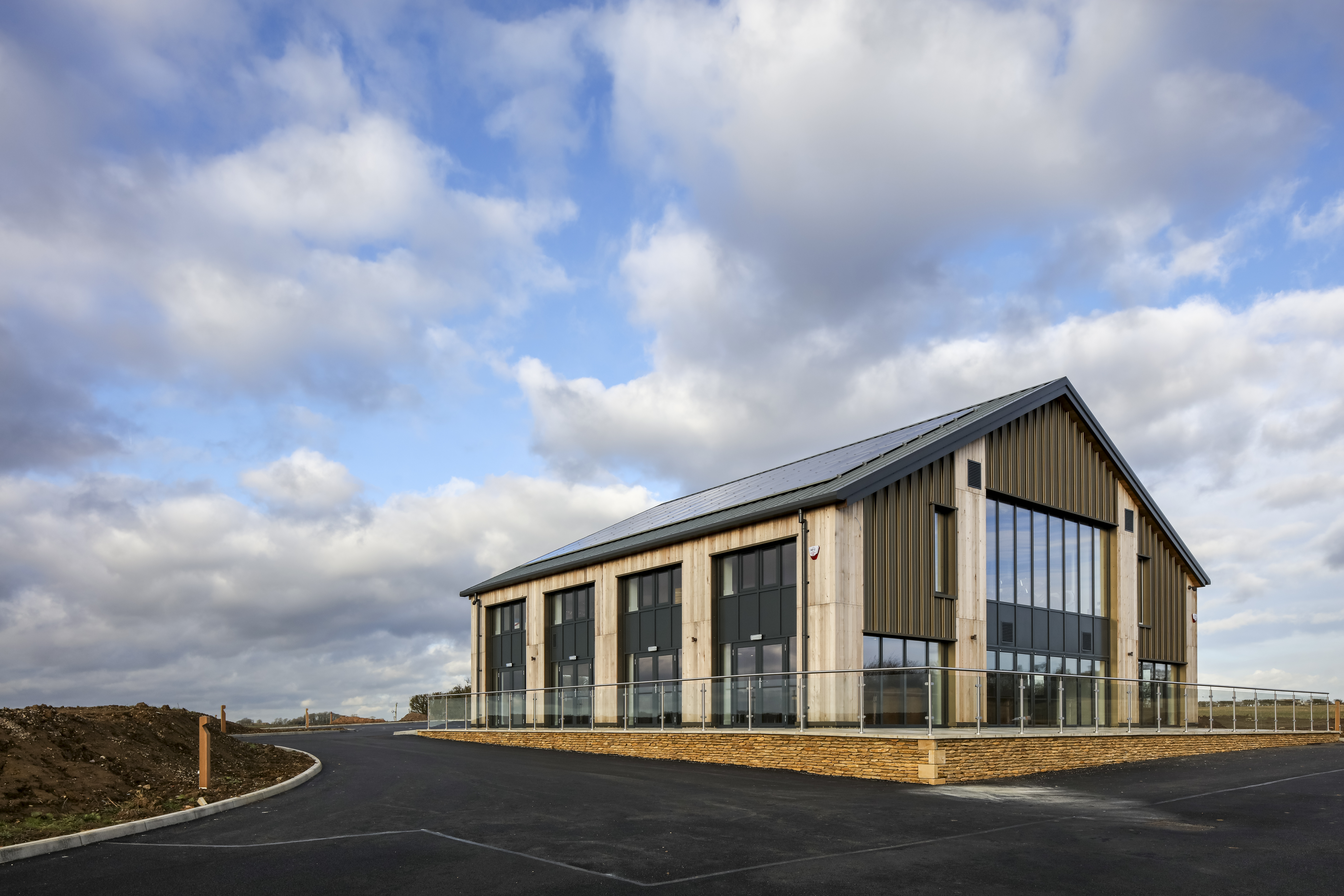 By adopting these sustainable construction and property practices, we have limited the annual running costs of the Foundation to £20,000. This will free up funds in the long-term for the maximum benefit of the charity's beneficiaries.
As an organisation, Willmott Dixon has enjoyed supporting Matt Hampson to make his dream become a reality and I, personally, have found his passion and dedication a real inspiration. You can find out more about how Willmott Dixon helped with the Get Busy Living Centre here.
The work we have done here isn't in isolation; we continue in our efforts to build lives less ordinary and are investing £2 million in projects to enhance communities and provide a sustainable future – find out more here.