West Midlands Police Central Custody Suite
State of the art custody suite hailed as a "new approach to policing, not just a new building"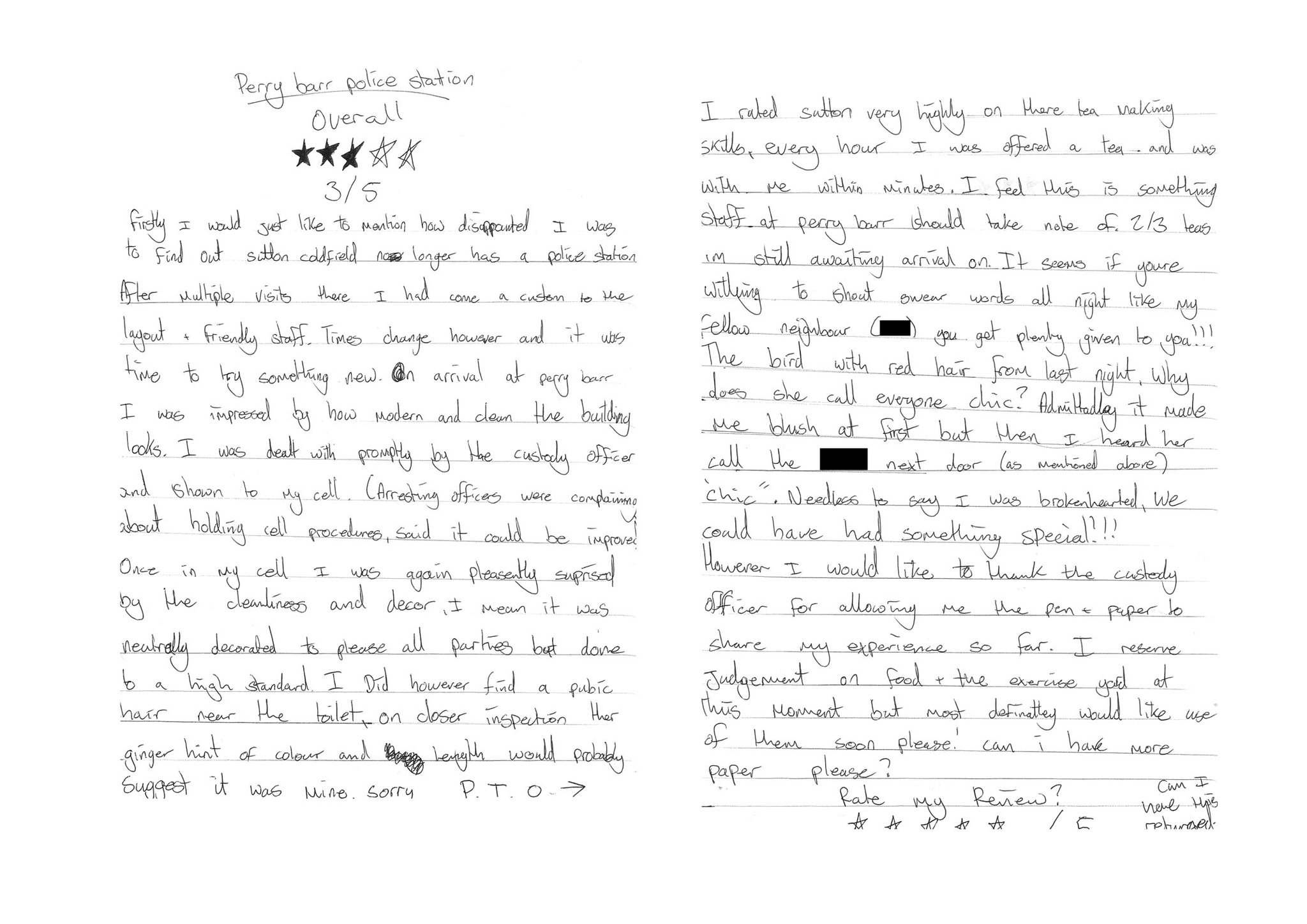 This is just one of a series of custody suites we are building across the country as police forces make better use of their estates and save millions a year in unnecessary costs. To see others, visit here.

According to the West Midlands Police Crime Commissioner, the Central Custody Suite for West Midlands will save the force £1.3m per year, allowing funds to be spent elsewhere to safeguard the community.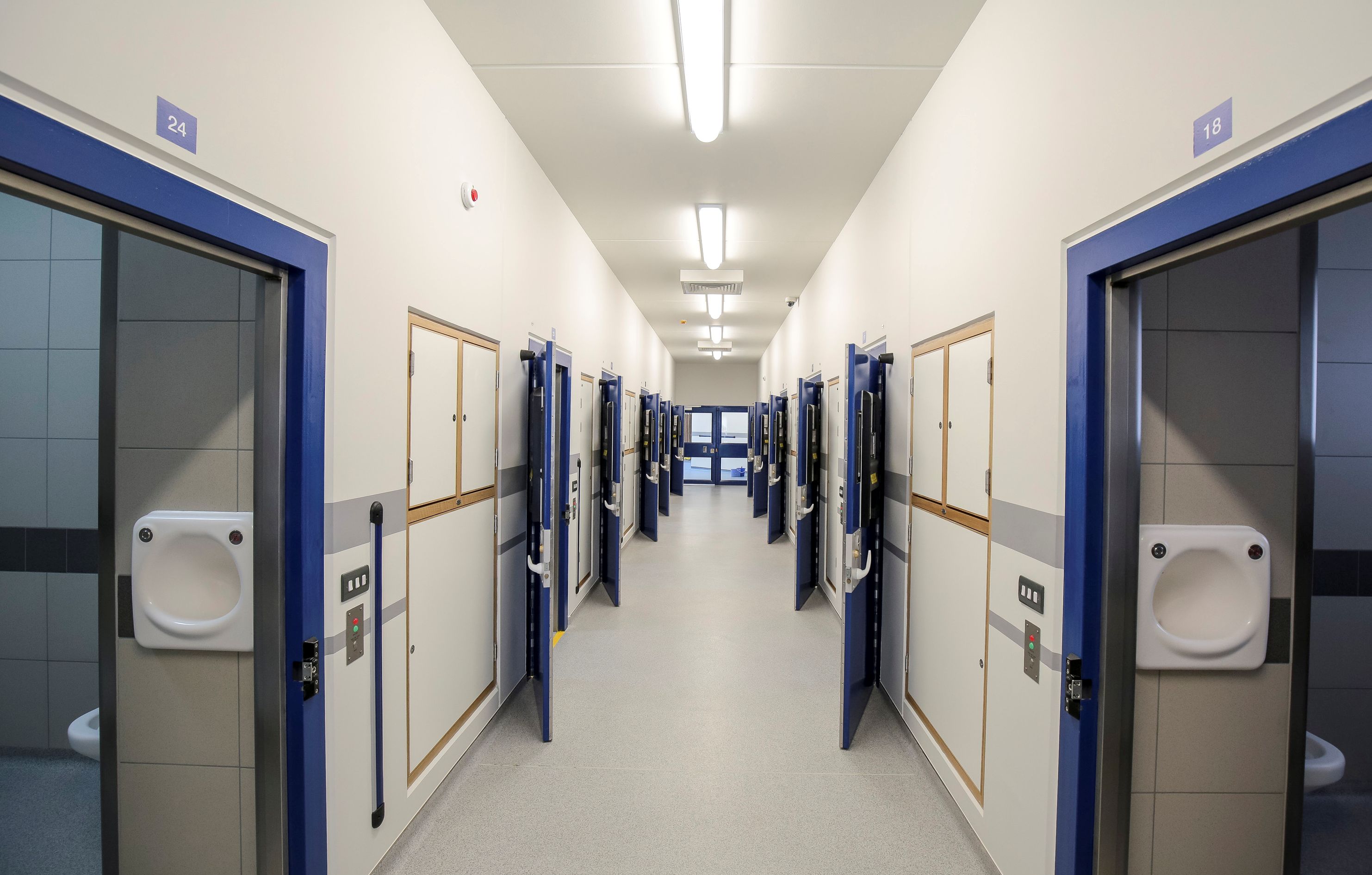 New approach to policing
Chief Inspector Paul Minor, West Midlands Police Criminal Justice Manager:
"We feel it's a five-star facility: it's designed to be safer for staff and guests and the more efficient check-in process means we can get arresting officers back out on the streets more quickly. The cells have cameras, anti-graffiti surfaces, and reflective ceiling domes so occupants can be seen at all times…it means officers aren't tied up on cell-door watch so can be out on patrols protecting the public.
This is a "new approach to policing, not just a new building" says West Midlands Police Crime Commissioner David Jamieson at the opening event.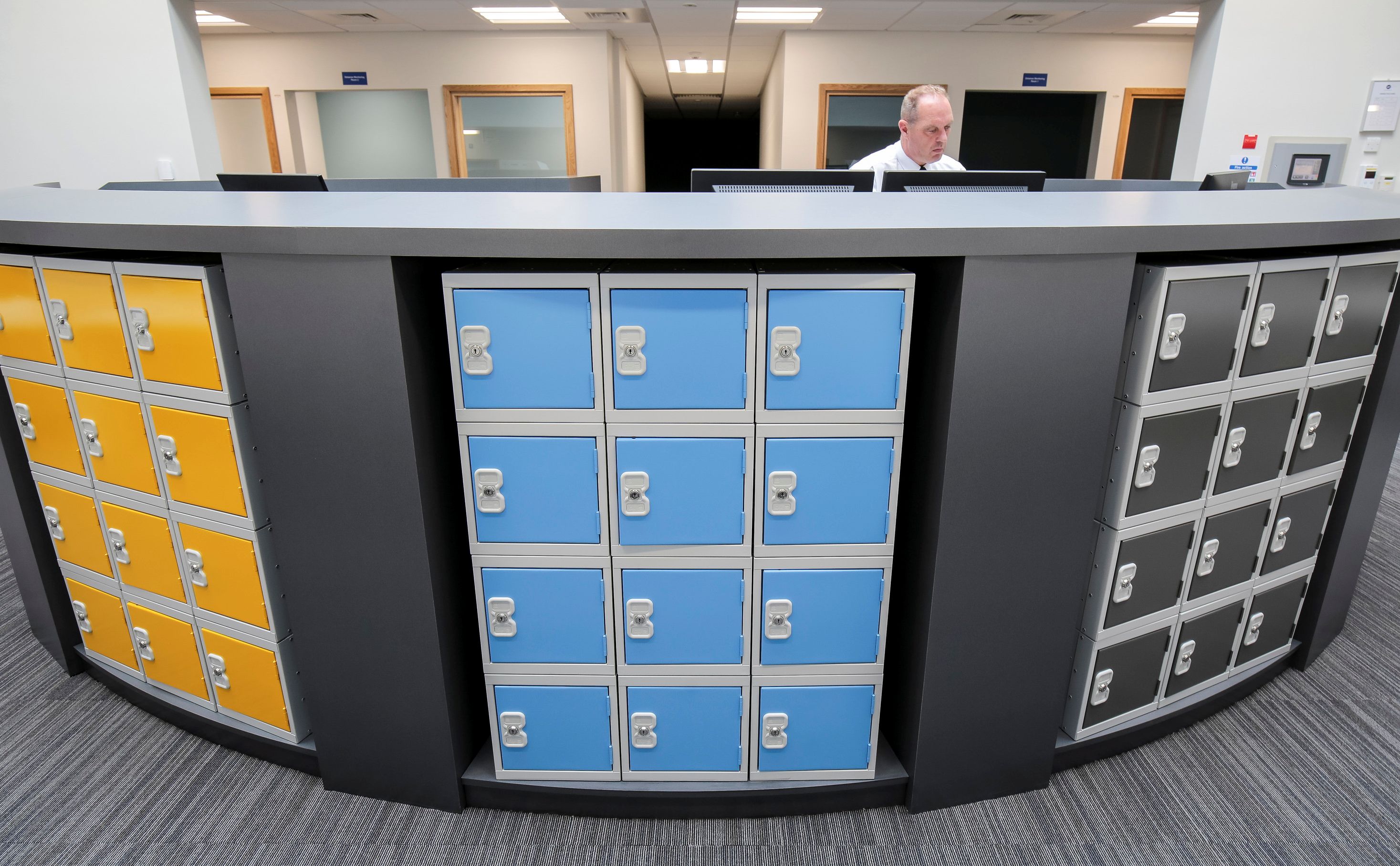 The Perry Barr suite is a sister site to the Oldbury facility that opened in March 2016, underlining our market leading knowledge of secure environments and police force accommodation. Like previous custody suites for police forces in South Wales and Sheffield, they provide a safer environment for detainees and staff as well as more effective working practices to enable better productivity for police officers.
Fantastic!
Assistant Chief Constable Cann:
"These facilities are fantastic, both for the public and for our staff. There is a real opportunity for us to prevent re-offending by engaging with our partners at the earliest stage.There will be a reduction in the number of officers needed for the close observation of vulnerable detainees, allowing them to return to their communities much quicker."
New model
The new generation of custody suites do not have a front office facility but do provide a lot of cells on one site. The Perry Barr central custody suite has 60 cells as well as dedicated facilities for partners working in detainee health, mental health, substance misuse and immigration.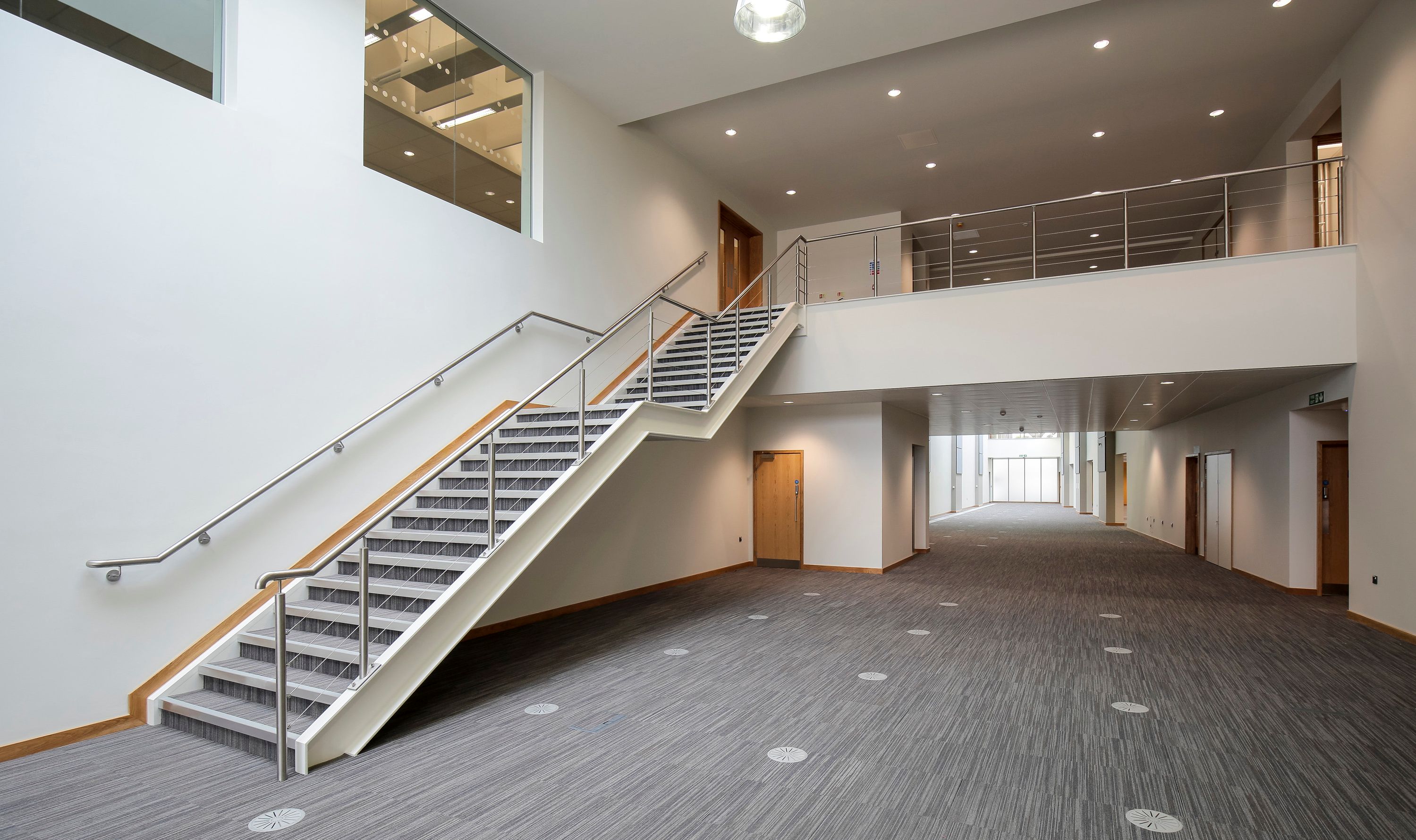 The cells have cameras, anti-graffiti surfaces, reflective ceiling domes so occupants can be seen at all times, plus low beds to prevent falls. The building has been designed to Home Office standards to keep people safe while in police custody.

There are also four accessible cells for disabled occupants and six windowed cells for high-risk detainees, who previously had to be monitored by officers sitting in the open doorway of their cell.

Policing in the 21st century
The central hub has six desks, six times as many as was standard and a control desk from which all areas of the building can be monitored using cameras, intercoms and alarm panels on every wall. Modern digital equipment has been incorporated for processing fingerprints and photographs, plus it also includes suspect interview rooms and consultation rooms aimed at reducing the waiting times.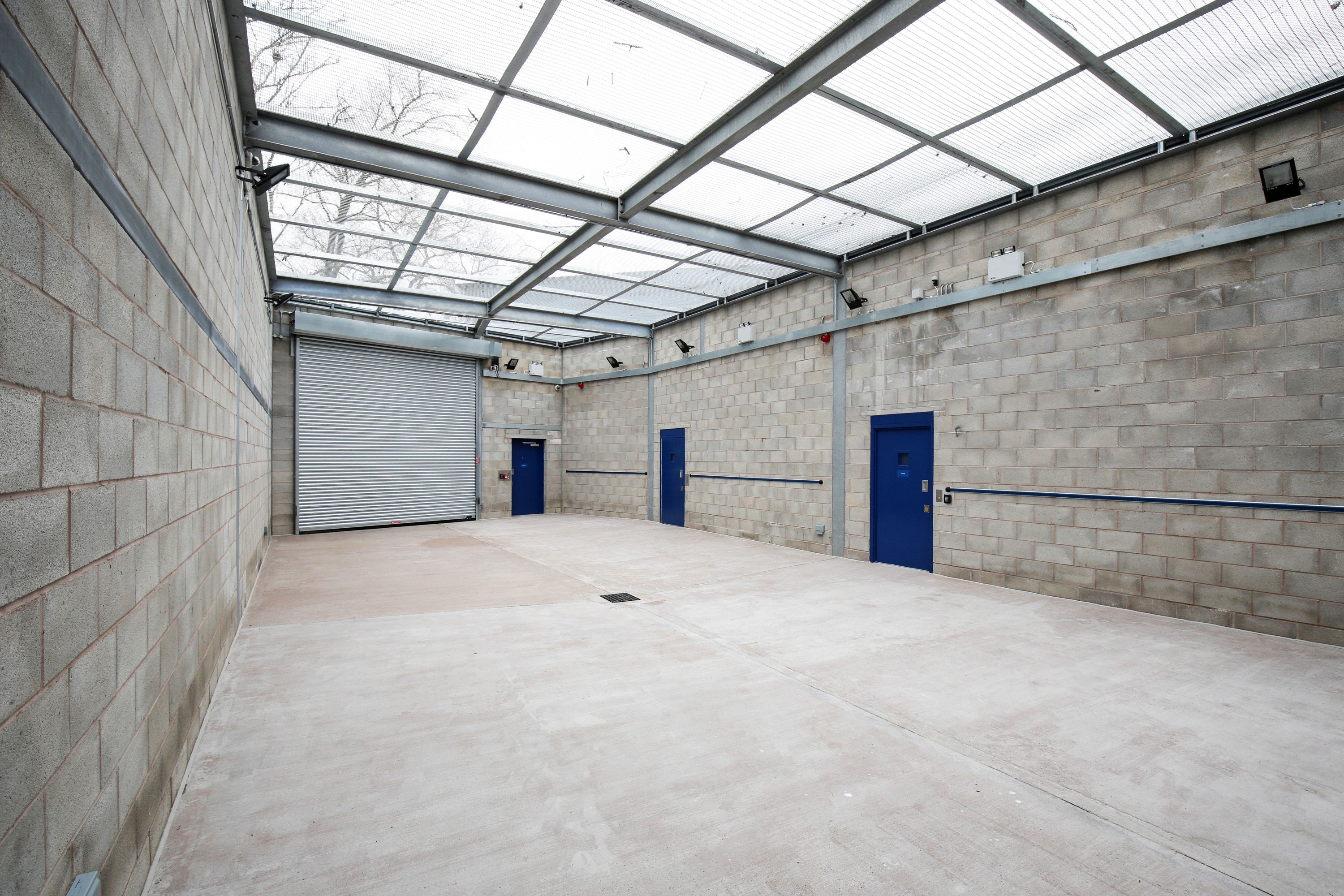 The building will house detainees mainly from across Birmingham and also has additional office space intended to accommodate police officers and staff involved in criminal investigations.

PCC David Jamieson: "The Perry Barr Custody Suite promotes a new approach to policing, not just a new building. This is an important investment for policing in the West Midlands and will bring our custody facilities up to date. The new custody suite is a significant development that will bring further budget savings."
Full details
There are 178 cameras!
Six 'booths' are situated around the busy hub, giving police and the detainee privacy when being questioned.
The 60 cells are made up of five blocks – A to E – with 12 cells in each.
In each cell there's a sink, toilet, a 'bed', a camera and an arrow pointing to Mecca so that Muslims can pray while in Custody.
There's 12 private consultation rooms for those arrested to speak to their solicitors; two medical rooms and four biometric rooms which is where detainees have their photos, DNA and fingerprints done.
PROJECT HIGHLIGHTS
Latest in new generation of custody suites

Will save West Midlands police over £1m a year
Better security for police and detainees
Latest project by Willmott Dixon's blue light specialists
PROJECT DETAILS
CONTACT US
Chantry House, High Street, Coleshill, Birmingham
B46 3BP
Tel: 01675 467666
Fax: 01675 467655