University of Kent Kennedy Building
New home for school of economics inside the Kennedy building
Our higher education specialists created a new three-storey home for the School of Economics to bring the whole of the School of Economics together.
It gives the school a stronger visual focus, identity and community. In particular, space which is open to all the School's students will for the first time allow undergraduate students a physical presence within that community.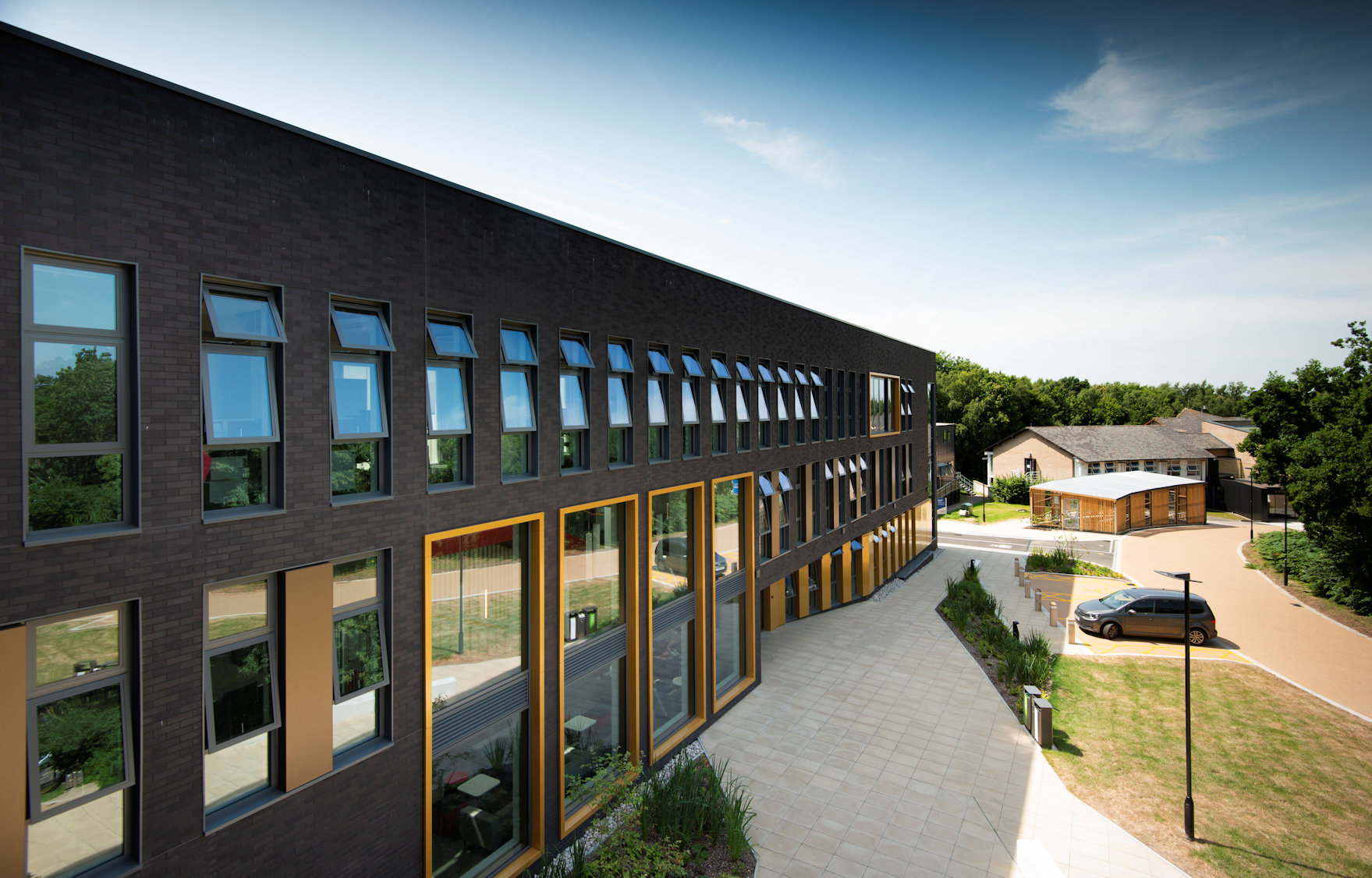 The L-shaped building comprises approximately 4,000 m2 (gross floor area) and is located in the north-western part of the campus, where the Kent Research and Development Centre (KRDC) currently stands, between the Sports Centre, the Jennison Building and the old KBS building, and opposite the new Sibson Building, which we also built.
The location brings Economics into closer proximity with Kent Business School and the School of Mathematics, Statistics and Actuarial Science, to create an area of strength in 'financial and business' subjects in one area of the campus.
Sustainable focus
The University of Kent features an array of photovoltaic panels to reduce reliance on energy from the national grid.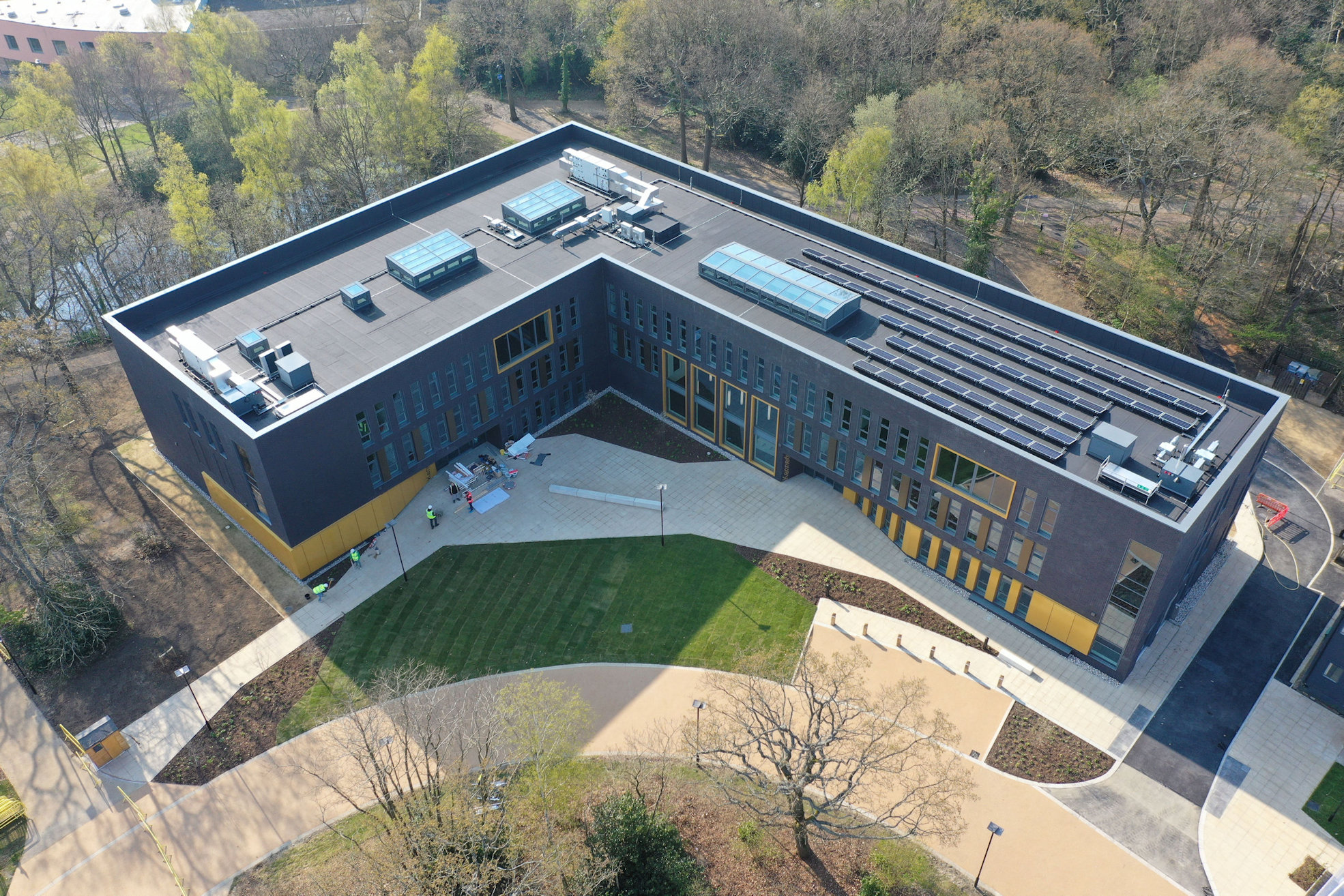 Adrian Stubbs, Lead Architect on the project, commented: "The design creates an economic, sustainable and flexible solution that will, nevertheless, create a distinctive, high quality addition to the campus that reflects the importance of the subject and the confidence of the University for the future."
Roger Forsdyke, managing director for Willmott Dixon in the Southern Home Counties:
"We are delighted to have worked once again with the University of Kent, our experience of higher education and working in live environments on major hub projects ensured we created a centrepiece that will provide an excellent learning environment for many generations to come."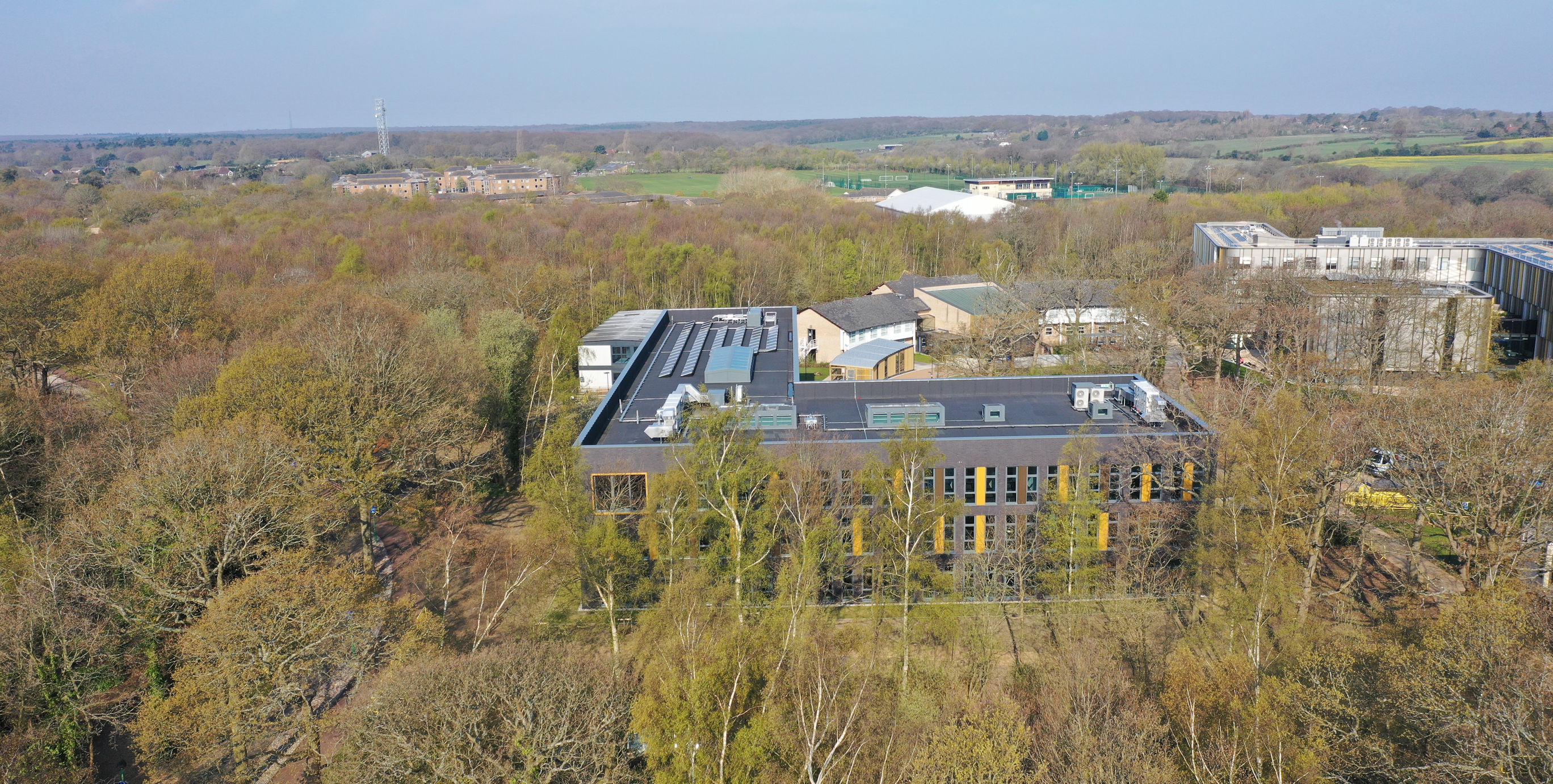 It's the latest in a series of major projects the company is responsible for delivering in the higher education sector, following similar facilities for universities that include Cambridge, Bournemouth, Birmingham City, West London and Brighton with a combined value of over £200 million.
PROJECT HIGHLIGHTS
Large array of PV solar panels
Close to Sibson which we also built
Makes collaboration easier with Kent Business School
Gives school a stronger identity on campus
PROJECT DETAILS