St Bernard's School, Lincolnshire
Key project in Lincolnshire County Council's wider £86m SEND school programme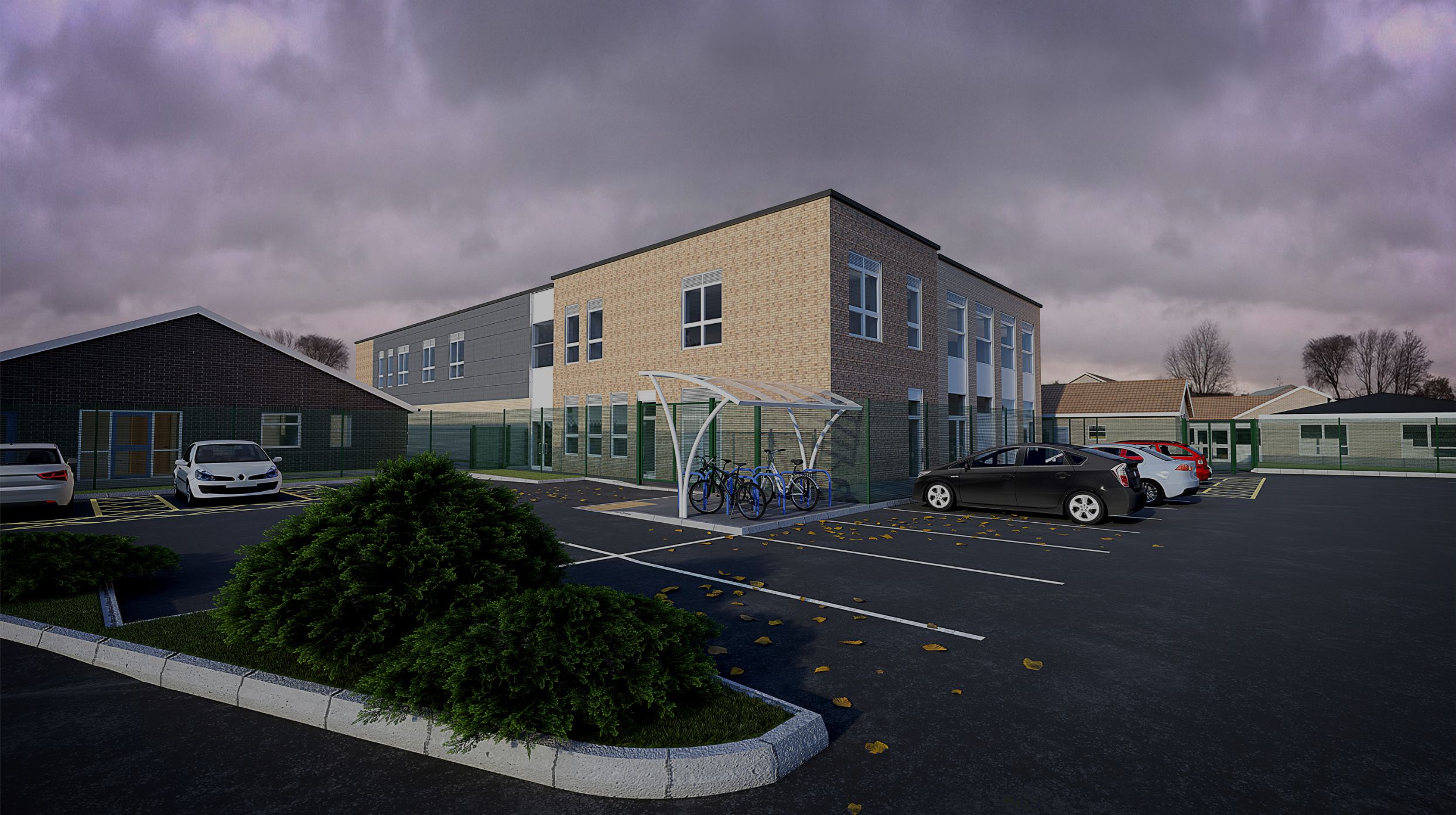 Our team in the Midlands has been selected by Lincolnshire County Council to deliver a trio of schools as part of the county's wider SEND (Special Educational Needs and Disabilities) school programme.
Procured through the Scape Major Works Framework, St Bernard's School in Louth is a key element of the region's £86 million special education school investment, which aims to improve SEND support for local children and young people by reducing travel time, enhancing provisions and increasing school places.
Due to complete in 2022, the project will see the creation of a new teaching block as well as the extension and refurbishment of the existing facility to allow the school to offer 'all through, all needs' facilities to local students.
The scheme will see the construction of a dedicated hygiene suite, kitchen, dining space, laundry area, meeting room and library - as well as renovations to medical professional areas and increased office and break out spaces and additional car parking. (Profound and Multiple Learning Disabilities) support to expand the school's offering – including a dedicated therapy area, main hall with combined dining and PE space, art space, new life skills and recreation spaces, staff areas and office space.
As part of our commitment to leaving a lasting legacy, we will also be investing £585,000 worth of social value back into the community by introducing initiatives that include the improvement of staff wellbeing, supporting local people into employment and providing NEET students with employability skills and training opportunities.
The project marks the latest in a series of local projects we are delivering in Lincolnshire, creating prosperity in the community, and supporting local supply chain.
Nick Heath, Director of Delivery:
"We're very excited to be onsite at another SEND school in Lincolnshire, after beginning construction at Eresby School in Spilsby and Willoughby School in Bourne. Investment in SEND schools across the region is essential to supporting local students, and we're incredibly proud that we can be a part of providing these much-needed, life-changing facilities.
"The new build and extension have been designed to complement St Bernard's School's existing buildings, to maintain connectivity with the main school and ensure cohesion across the campus. It was important to encourage unity between both the buildings and students in each facility.
"A huge part of our ethos at Willmott Dixon is to leave a lasting legacy on the communities we work within. St Bernard's School is a great example of this, enhancing its pre-existing facilities and creating new ones to better support local students and help to meet their educational, health and care requirements."
Martin Smith, Assistant Director for Education at Lincolnshire County Council, said:
"The council wants to ensure that all children can access high-quality education, as near to their family and local community as possible. To help achieve that, we're investing £86m in improving our special schools over the next few years.
"Our ambitious programme will mean more pupils with SEND can attend a local school rather than having to travel large distances for their education, which will be of great benefit to both the children and their families.
"Despite the pandemic, we're making excellent progress and improvements are now underway at a number of local schools. This project will greatly benefit pupils at St Bernard's and we look forward to seeing it completed."
Mark Robinson, SCAPE Group Chief Executive, said:
"We're delighted that Willmott Dixon is delivering refurbishment works on St Bernard's School, allowing the school to enhance its provision and increase capacity.
"This is the third SEND school project Willmott Dixon is delivering for Lincolnshire County Council through SCAPE, which is a true testament to the collaborative relationship and shared vision to provide high quality education facilities for all children and young people.
"The project will not only deliver much needed SEND provision for the local community, but it will also leave a lasting legacy by way of tangible social value. It's a privilege to have helped accelerate this important project through SCAPE Construction."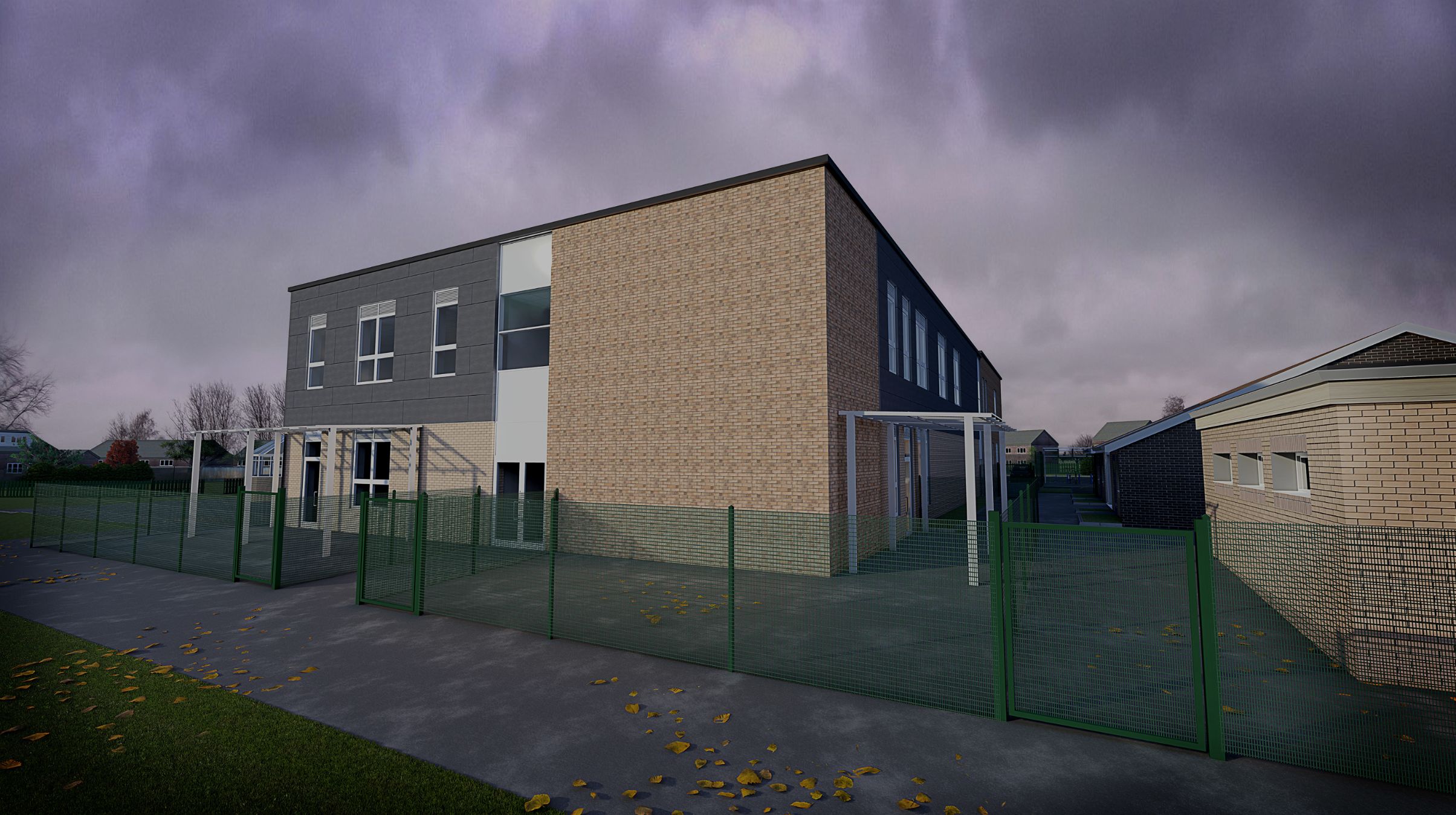 PROJECT HIGHLIGHTS
Improving SEND support for local children and young people
A key project in the regions £86m special education investment
Enhancing provisions and increasing school places
PROJECT DETAILS
CONTACT US
Ground Floor, Lock House, Castle Meadow Road, Nottingham
NG2 1AG
Tel: 0115 977 1322
Fax: 0115 979 7886