Richmond Education and Enterprise Campus
Creating an innovative education facility in Twickenham
Our education specialists have built a new campus in Richmond upon Thames, creating around 900 new school places.
The vision for the schools was to create a new education and enterprise campus, comprising of Richmond upon Thames College Free School (750 pupils), Clarendon SEN School (90 pupils) and Newhouse Centre (23 pupils), located on Richmond College Campus.
The Campus will provide unparalleled opportunities for developing skills and pursuing employment through work experience, apprenticeships and ultimately, jobs. Though separate the schools share catering and activities facilities, with provision externally for outdoor dining areas, play equipment, sports pitches, and outdoor reading areas.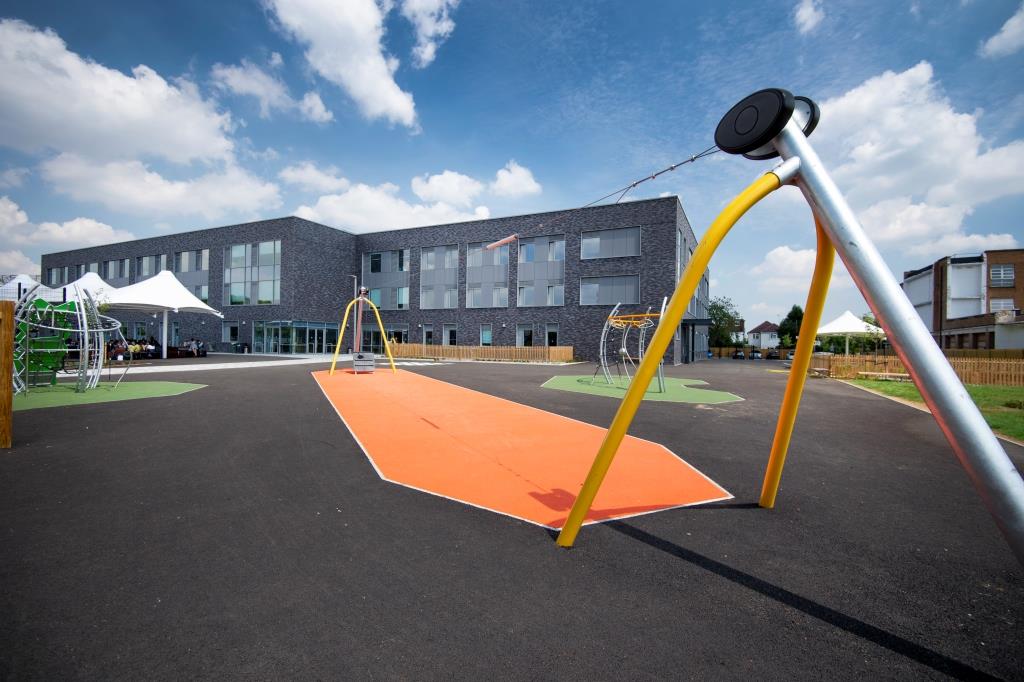 Roger Forsdyke, managing director of Willmott Dixon said:
"We are delighted to have completed this cutting-edge campus, providing a fantastic learning environment for 900 students."
The innovative campus will provide:
- Opportunities for joint curriculum development between the schools and college, and transition planning between them
- Greater educational choice on a single site
- Access to shared facilities and staff expertise that would not be possible in most school settings
- Opportunities to share best practice in teaching and learning
- Economies of scale that strengthen the business model and provide a platform for further innovative developments
- Access to work experience opportunities, internships and apprenticeships – with Haymarket, Harlequins, and other local employers
- For Clarendon School, the borough's day community special school, there is a purpose built school for its secondary aged pupils with improved transition arrangements to and from courses, as well as a more accessible location in the borough
- For the Newhouse Centre, the borough's secondary provision for pupils with social, emotional and mental health difficulties, there is a purpose built accommodation in a more accessible location
- Co-location with a mainstream secondary school and the college will also improve the opportunities for inclusion for Clarendon's pupils, and those of the Newhouse Centre
- Access to the new Haymarket "tech hub", through the Haymarket Skills Academy, will give Campus students the chance to experience state of the art facilities, industry standard technology and the opportunity to work with established professionals.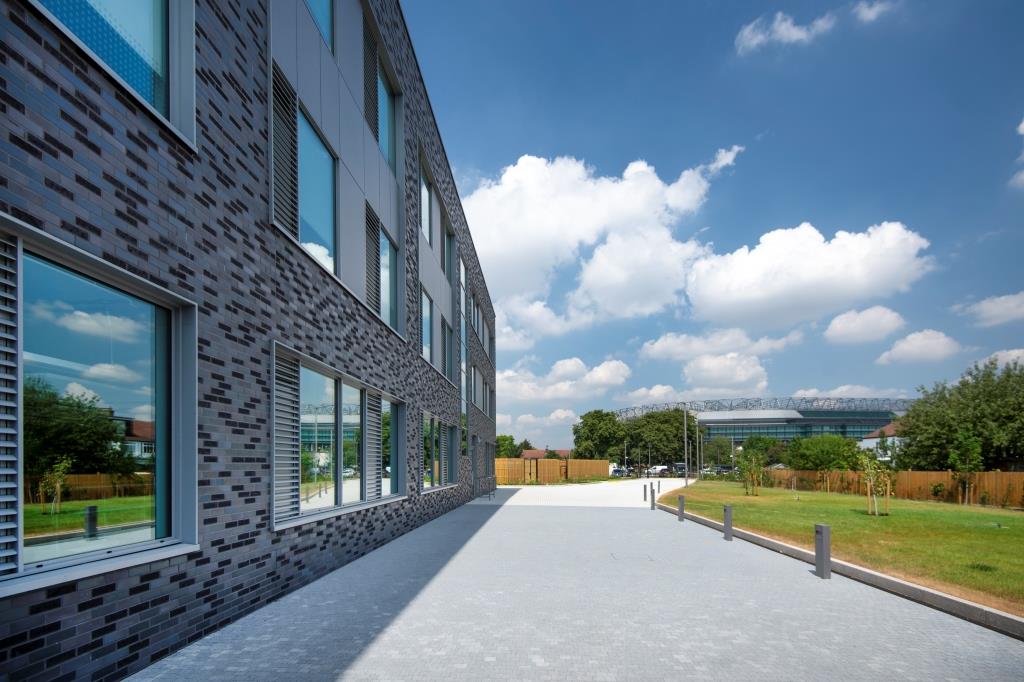 The project, which was procured through the Scape major works framework, is close to another of our projects, the refurbishment of Twickenham Stadium – the home of England Rugby, as well as the Kingston University Town House project which sees our team create a major new entrance for the University.
PROJECT HIGHLIGHTS
Innovative new education and enterprise campus
Shared facilities and expertise between schools
State-of-the-art facilities
PROJECT DETAILS
CONTACT US
The Heights, Building One
Brooklands
Weybridge
Surrey
KT13 0NY
Tel: 01932 584700