New Members' and Players' Facilities at Wimbledon
Company adds Wimbledon to long list of sporting venues and famous landmarks it is enhancing
Our team was chosen by The All England Lawn Tennis Club (AELTC) to construct its integrated world-class facility on Somerset Road, adjacent to the venue for tennis' most prestigious event, The Championships, Wimbledon.
The Somerset Road project saw our team demolish the existing indoor courts and replace them with a facility to enhance the AELTC's all-year round offering for members and also competitors during the world-famous Wimbledon Championships.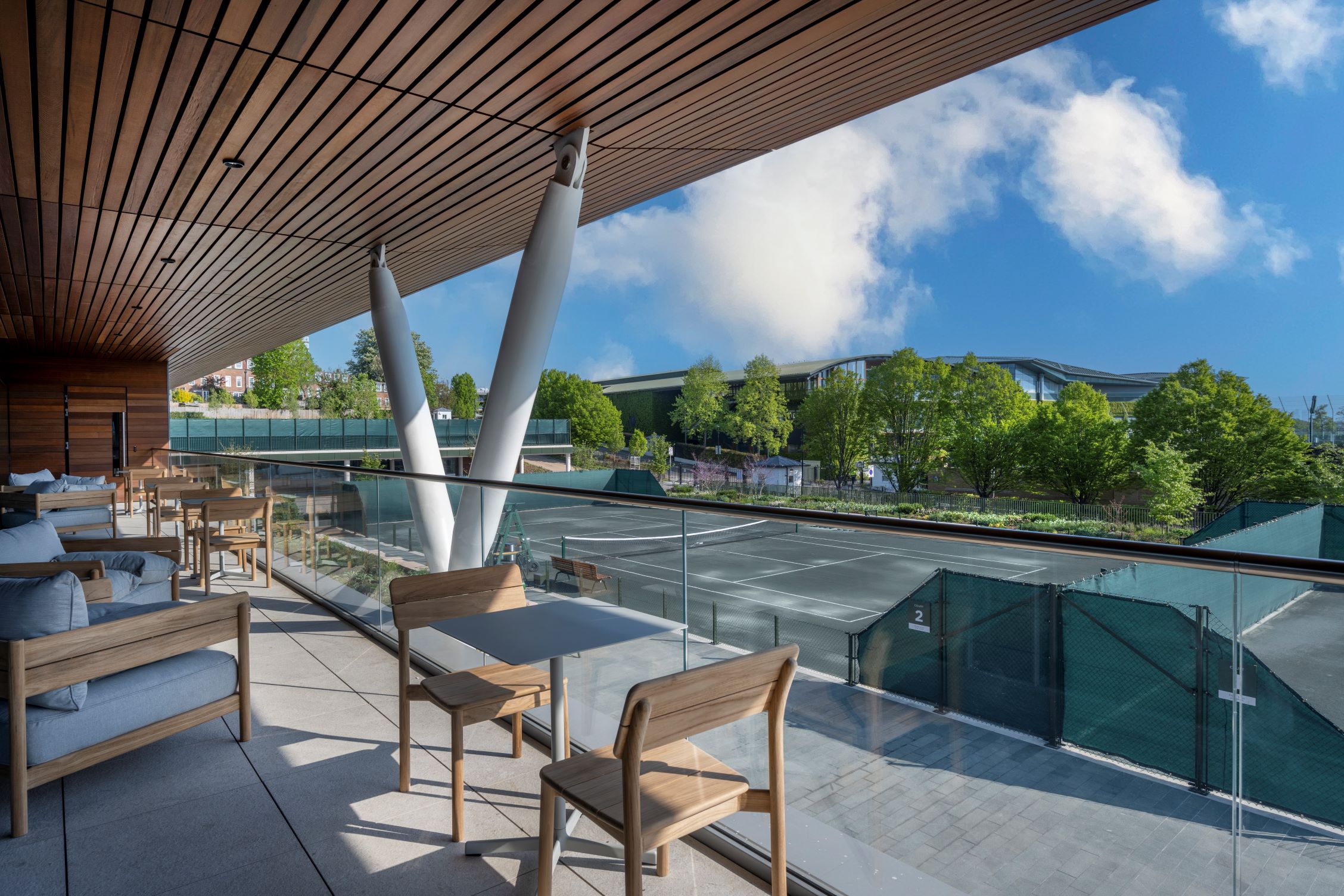 State-of-the-art
The world-class facility includes 12 new tennis courts (six indoor acrylic and six outdoor clay), associated clubhouse facilities and an underground tunnel that connects to the main estate.
The 338-space underground car park will be used year-round by Members, but also utilised as a transportation hub during The Championships to support courtesy car operations.
The timber clad building features a unique undulating double-curved roof to mimic the play of tennis. Controlled natural lighting and ventilation provides a brilliant setting for uninterrupted play, while externally the building and clay courts are set seamlessly into its surroundings. The project has also included extensive landscaping, retaining The All England Lawn Tennis Club's guiding principle of 'Tennis in an English Garden' throughout its Grounds.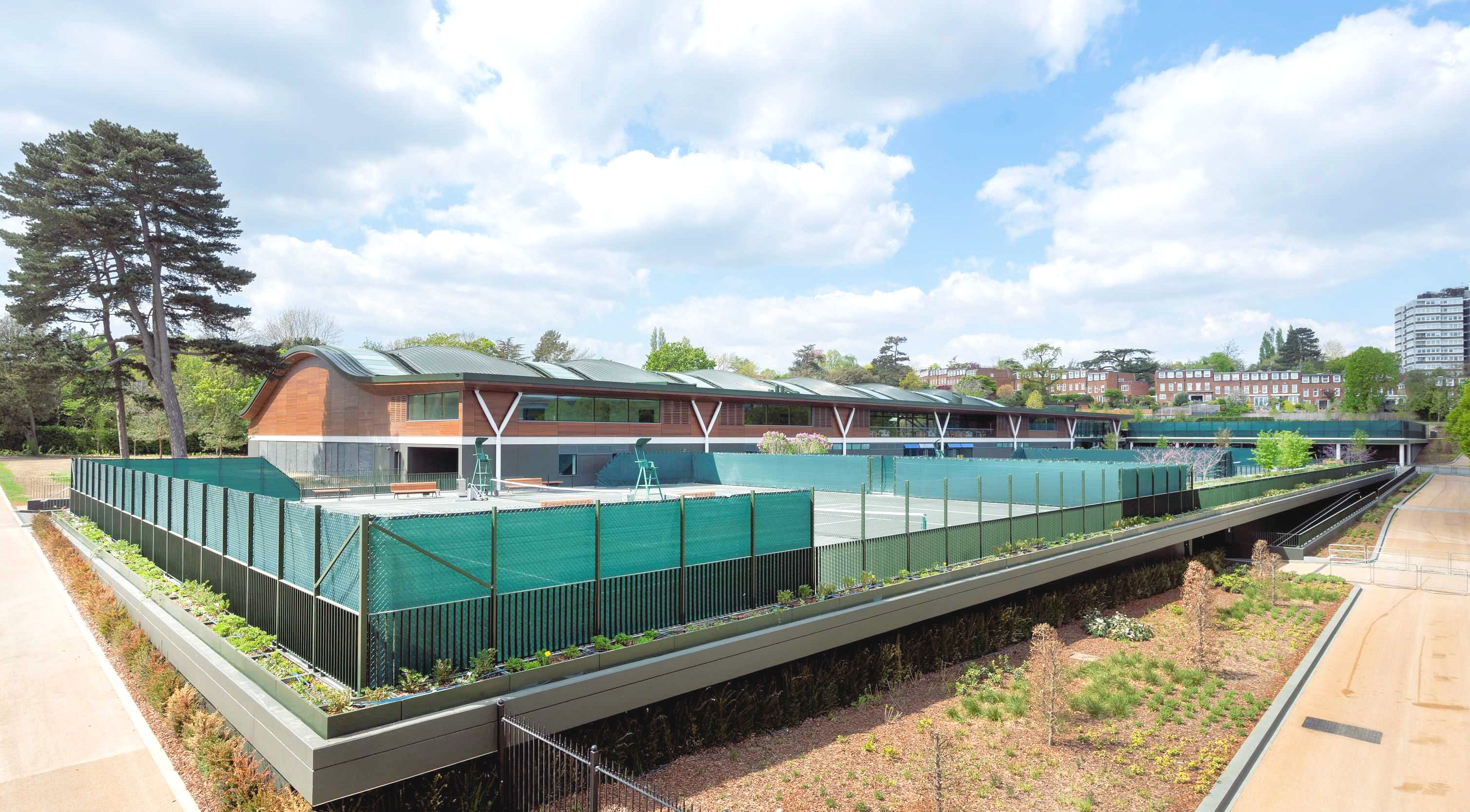 Sustainability key
Sustainability was a key focus. With a range of energy saving and sustainable initiatives utilised, a natural ventilation system, heat pumps and PVs were installed. The carpet tiles throughout are also 100% carbon neutral and the entrance mats are made of goat hair rather than plastic. During construction, schemes were put in place to ensure a large percentage of waste was diverted from landfill and transportation emissions were minimised.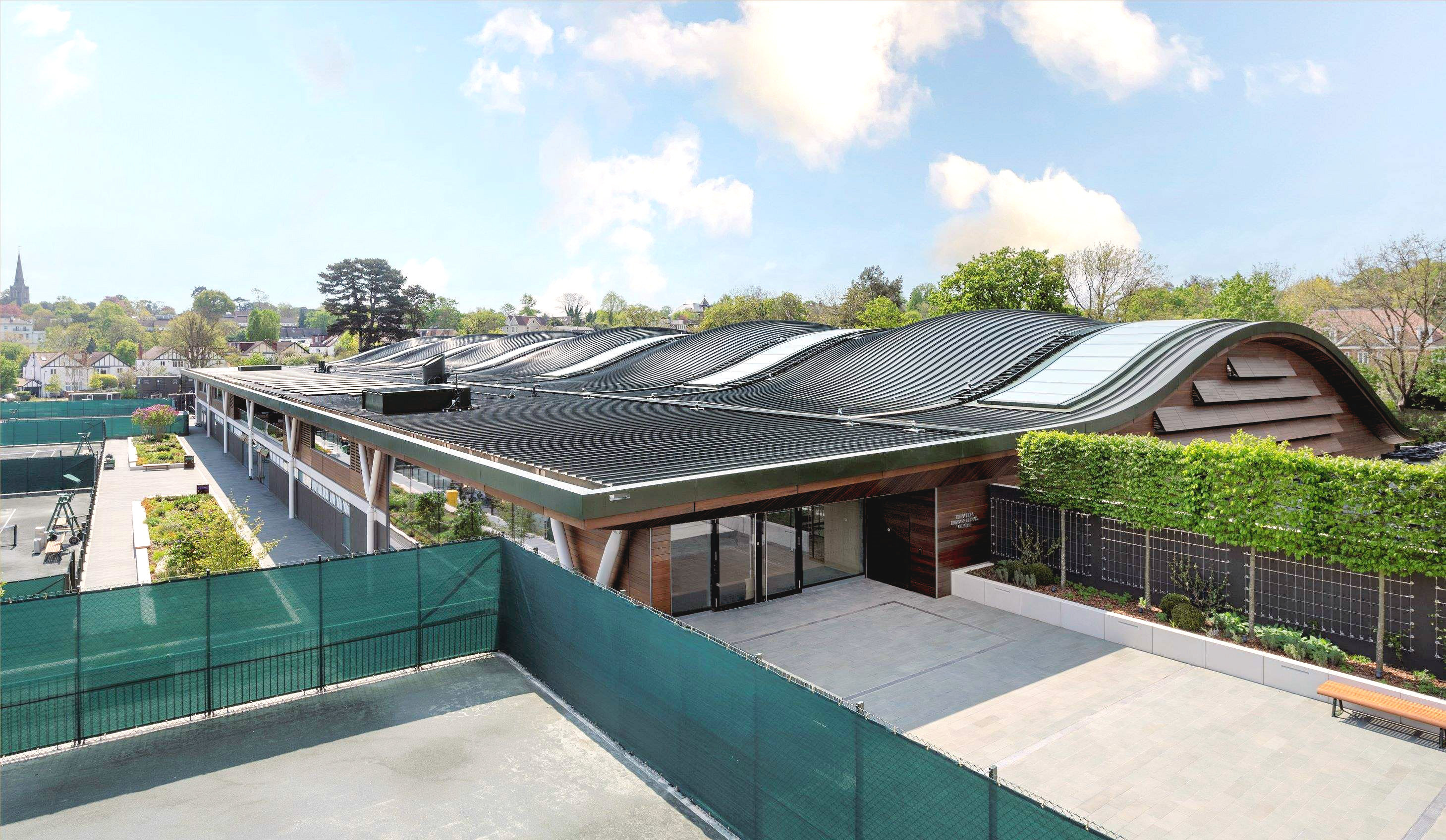 The works commenced following The Championships in 2019 and spanned the pandemic period, with the team able to continue operations by adopting stringent Covid-19 safety guidelines as directed by the Construction Leadership Council and to meet The All England Lawn Tennis Club's standards.
Commenting on the completion, Tim Henman, former world No.4 and AELTC Board Member, said:
"The Indoor Tennis Centre is the finest facility of its kind that I have seen anywhere in the world. It is a huge asset to the Club and The Championships, and I am sure both amateur and professional players will relish the opportunity to use this facility in the future."
Big track record for iconic and prestigious landmarks
This is the latest high profile London landmark for Willmott Dixon. We recently delivered new hospitality facilities over five storeys at Twickenham's East Stand and restored the Commonwealth Institute building into a new home for the Design Museum.
PROJECT HIGHLIGHTS
Enhances member and player experience
Provides entry point for players
Underground parking for 338 cars
AELTC's vision for the best facilities in world tennis
PROJECT DETAILS