Elmbridge Xcel Sports Hub
New hub has become the beacon of sport in Elmbridge
Our team of sports facilities experts have created the Xcel Sports Hub as a shining new centre for sport in Elmbridge and across the region.
The new hub provides an athletics track, two full size synthetic football pitches, training pitches, clubhouse, spectator stand and floodlighting.
Project challenges
One of the biggest challenges faced by our team was the remediation works in order to convert the former contaminated landfill site into clean and usable land. In addition to reprocessing of the waste significant amount of ground stabilisation work was required to ensure the strict settlement criteria for the specialist pitches is assured throughout the design life of the project.
This element of the project was successfully carried out by our supply chain partner Dunton Environmental who worked diligently with our team through all the stages of the project to deliver an efficient and cost effective solution for the project.
Big future
While state-the-art, our team's work made sure the Xcel Sports Hub is more than functions rooms and changing rooms; it offers the whole Elmbridge community an amazing opportunity to become involved in sports at all levels – participating, spectating, coaching, stewarding or volunteering in a numerous ways. It is the new home of four respected local clubs:
Walton & Hersham FC
Walton Athletics Club
Walton Casual Juniors
Walton Casuals
The Xcel Sports Hub will be operated by People for Places (PFP), who also run the Xcel Leisure Complex and Hurst Pool. PfP bring decades of experiences in sports centre management to the Sports Hub and are the operators of many leisure facilities we have built
Councillor Stuart Selleck, Leader of Elmbridge Borough Council;
"We are proud of this wonderful new sports hub. Whether you play, support or volunteer, the Xcel Sports Hub offers a range of opportunities for the whole community to come together and to enjoy sport in a modern, welcoming and friendly environment. It would not have been possible without our construction partner, Willmott Dixon. Their dedication and commitment to running this project on time and within budget (and most importantly, safely), has a created state-of-the-art facilities we are all proud of."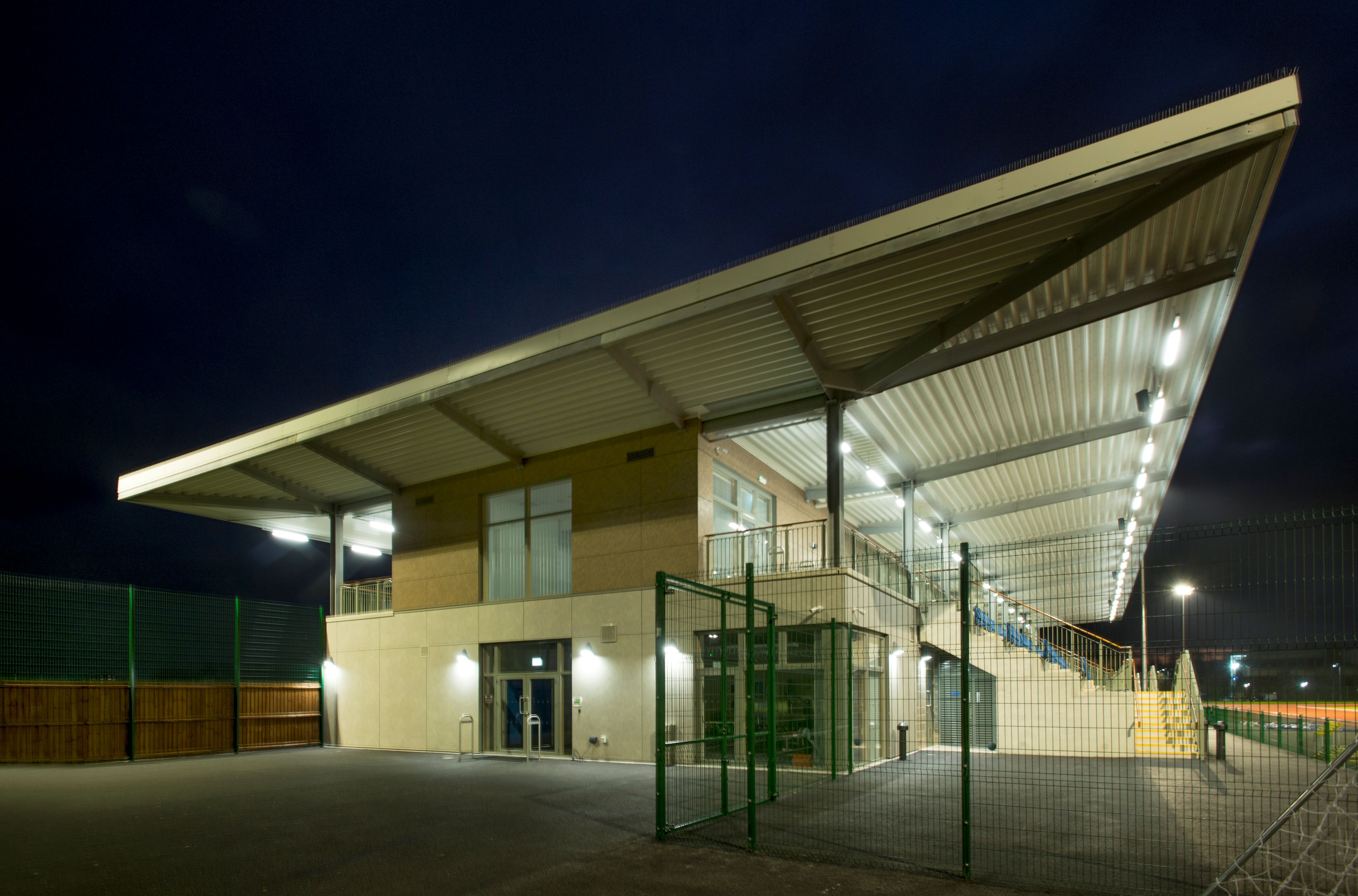 Sports specialists
We have a proven track-record for sports stadia and sporting facilities, from new grandstands at Epsom racecourse and Gateshead to hubs in Middlesbrough, Surrey and Birmingham. Want to know more? Contact Stephen Parker.
Sport England
"There is no doubt that the Sports Hub in Walton-on-Thames will have huge benefit to the local community. Sport England is committed to helping people and communities across the country create sporting habits for life. State-of-art facilities like this will get more people playing sport and will create opportunities for people to excel at their chosen sport."
Run England
"At Run England our aim is to help and encourage more people to run, and to run more often. We welcome the news of an eight-lane running track at the Sports Hub in Walton-on-Thames. This will be a hugely beneficial facility for people of all ages across the Borough of Elmbridge."
Ryman League
"Upgraded pitches and improved player and spectator facilities can only help football clubs to grow and thrive. The Sports Hub will allow Walton and Hersham FC and Walton Casuals to increase spectator numbers, to grow their youth programmes and most of all, it will help to bring their passion for the beautiful game to a new generation of players."

PROJECT HIGHLIGHTS
Sports hub adjacent to leisure centre built ten years ago
Underlines track-record in sports facilities
Procured through Scape
Delivered by local Cobham-based team
PROJECT DETAILS
CONTACT US
The Heights, Building One
Brooklands
Weybridge
Surrey
KT13 0NY
Tel: 01932 584700