Bradbourne multi-storey car park, Sevenoaks
A sustainable car park for Sevenoaks
Our team in South London South East have created a multi-storey car park that has been designed to ensure it was sustainable, kind to the environment and sympathetic to its surroundings.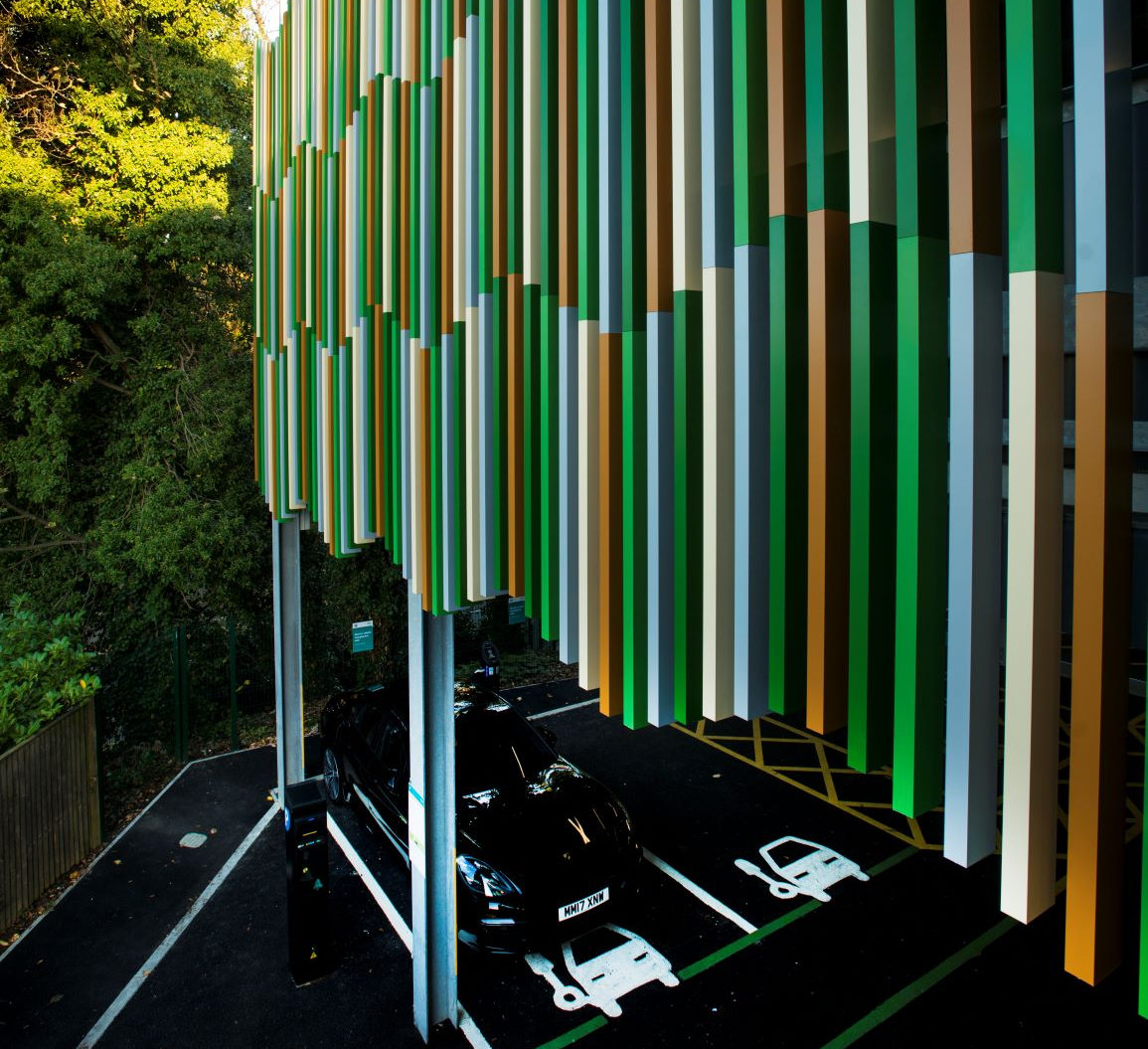 Bradbourne car park was designed to take the pre-existing surface car park which provided 216 spaces and transform it into a modern structure that worked harder and smarter to accommodate 436 spaces. The sensitive design was required to sit within the context of a high-end residential area, providing a safe environment for future users and a car park worthy of the Park Mark, Safer Car Park Scheme.
The ultimate goal for the new car park was to make the existing space work more efficiently, creating more spaces to ease pressure on the growing demand.
Cllr Peter Fleming, Leader of Sevenoaks District Council says: "We even considered how the car park could be easily recycled at the end of its life, which formed part of our designs."
The steel frame was designed using standard size steel sections that are manufactured from recycled materials and the whole structure can be 100% recycled at the end of the useful life of the building.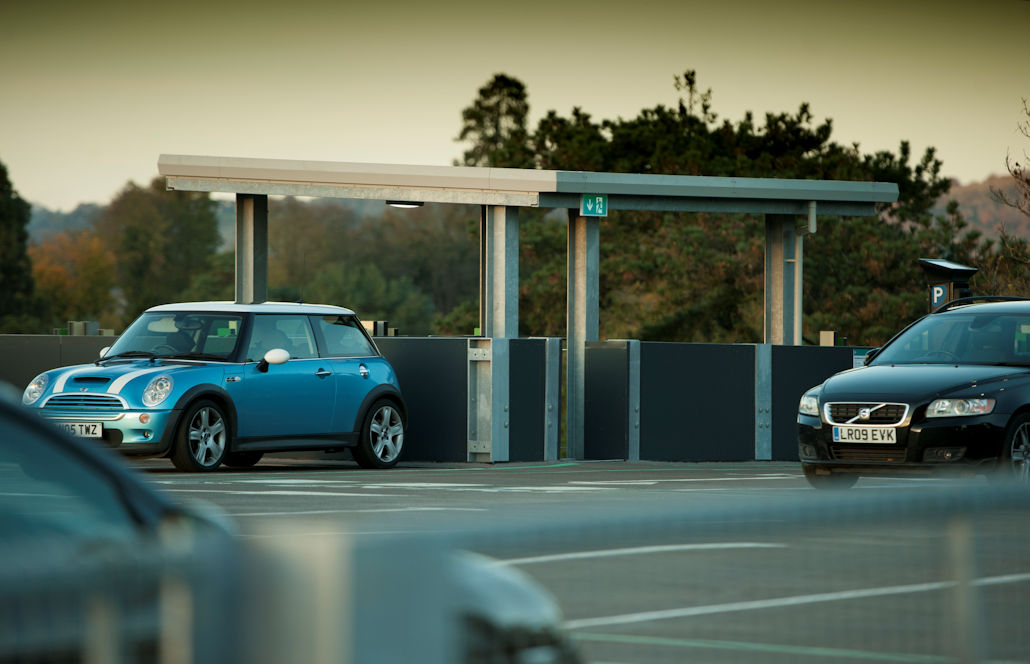 'Smart' LED lighting technology was incorporated into the design of the car park. The lights possess sensors which are activated by motion of people within a six metre vicinity. Lights become dim when there is no movement, meaning that the car park is not using excessive energy, but it also contributes to reducing the light pollution emitted from the car park which is more considerate for local residents and wildlife.
Natural woodland shade aluminium fins were installed to make sure the building would fit in with its green surroundings by softening the edges of the building mass and mimic a tree line seen from afar. Wild flowers were also sowed in the front of the car park to support the local bee and bird population.
Roger Forsdyke, managing director, South London and South East said:
"We were delighted to be part of this project which surpassed the expectations of the community and harmoniously blends into its environment."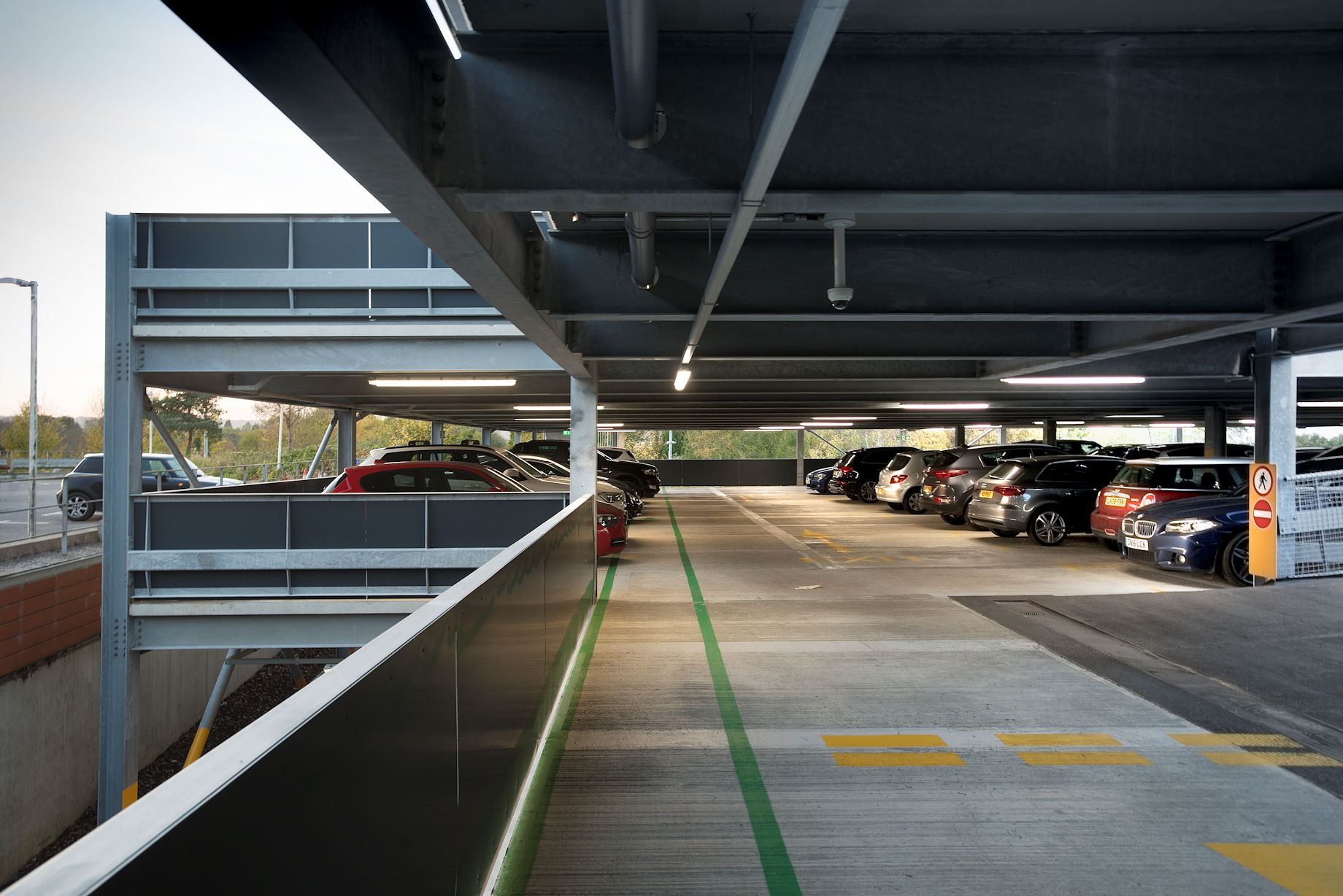 PROJECT HIGHLIGHTS
Smart LED lighting
Sympathetic to surroundings
Pre-fabricated
Sustainable building
PROJECT DETAILS