Bringing the Victorian-era East Wing back to its full splendor and creating a world tourist attraction
---
HIGHLIGHTS
Restoring world famous Alexandra Palace's East Wing
Creating a 'birthplace of TV' experience
New theatre for 1,300 people
Opening up terrace with sweeping London views
---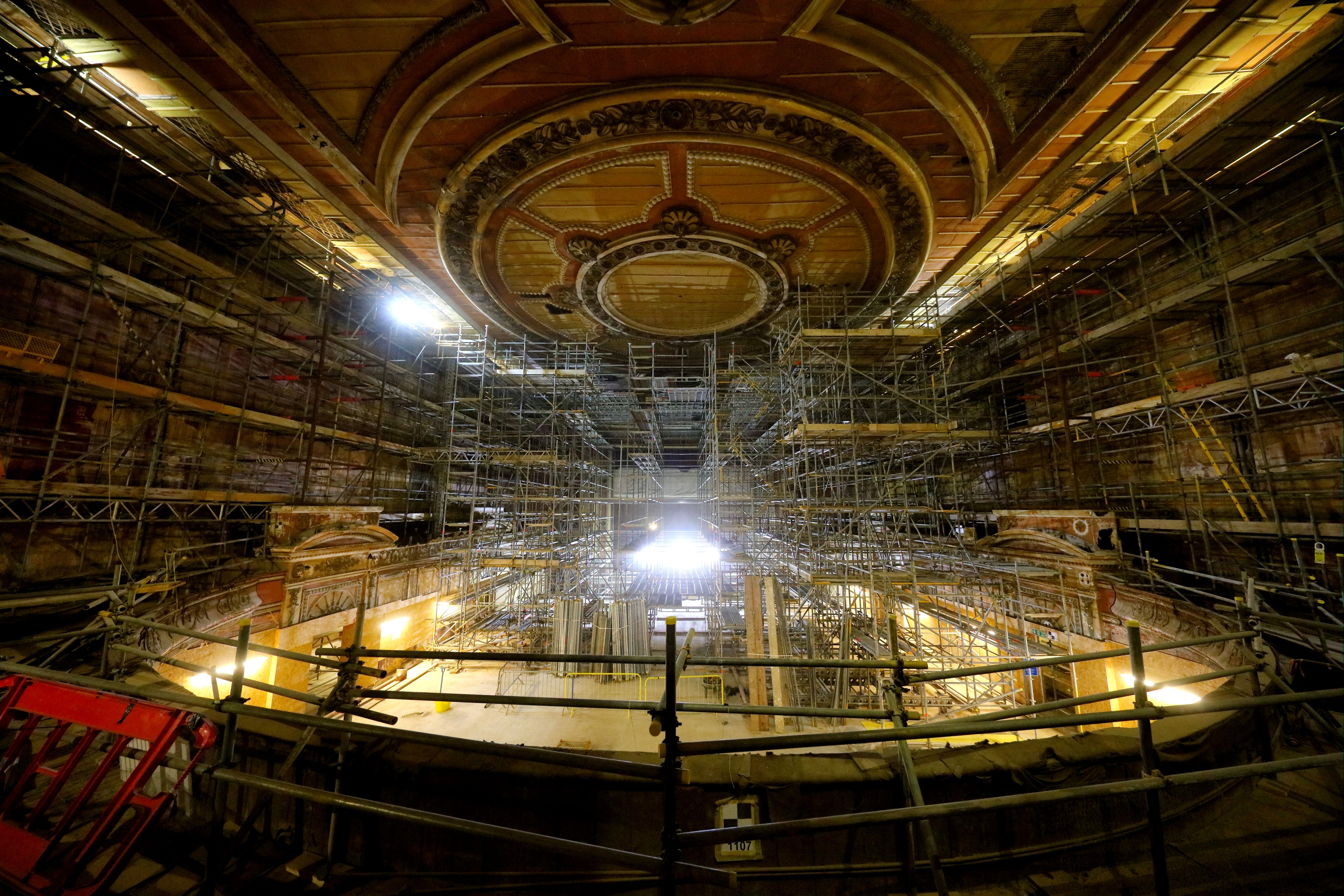 Looking at the main stage - the ceiling decor unchanged from 1890s
Our restoration of the iconic Alexandra Palace is lifting the lid on a goldmine of Victorian-era architecture that hasn't been seen for decades. We're renewing the Palace's derelict East Wing to turn its world-famous former BBC Studios into an immersive birthplace-of-TV experience.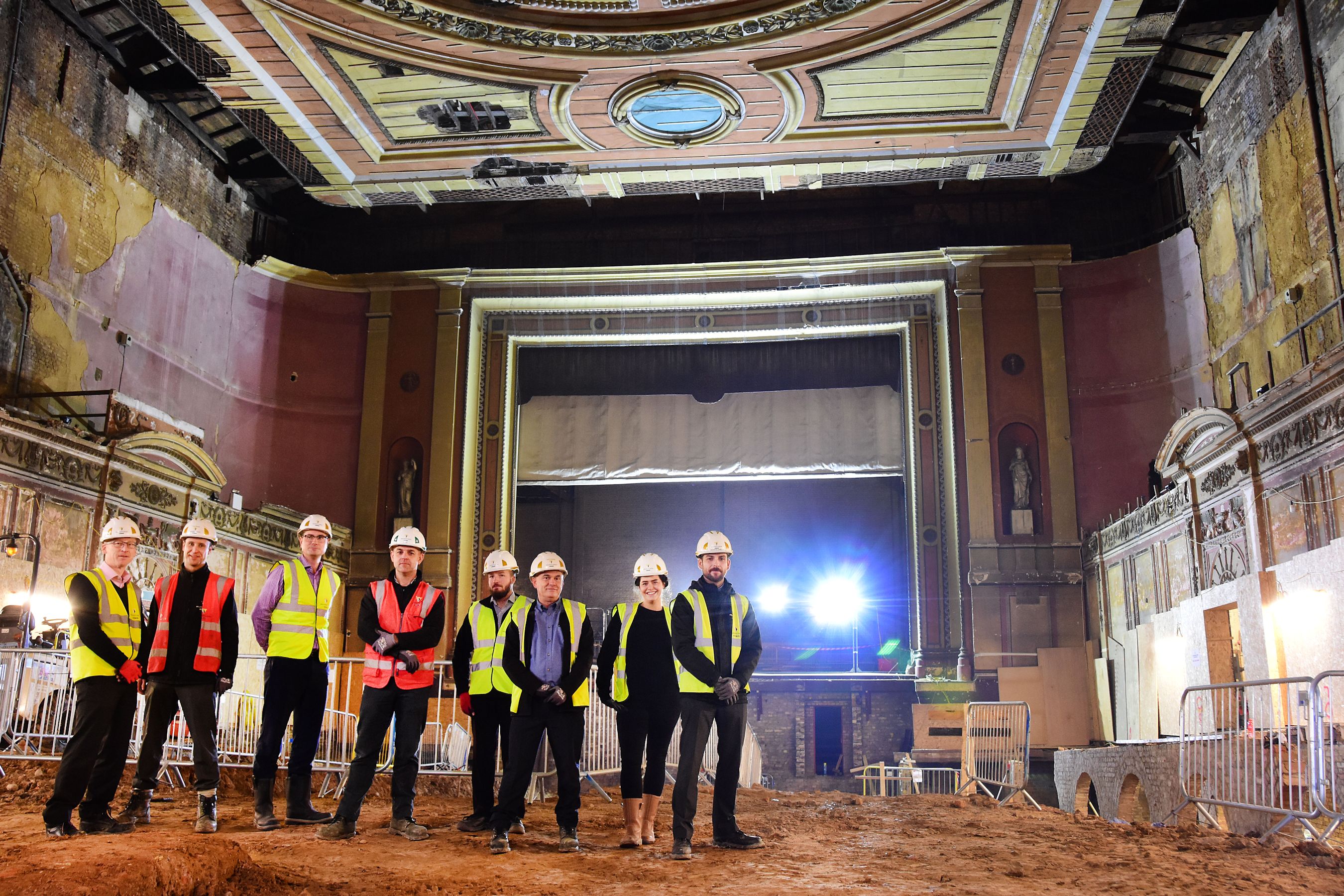 Known as 'Ally Pally', much of the home of the first BBC television broadcasts was dilapidated. That's all changing thanks to lottery funding to restore old the East Wing and bring back to life a theatre not been used since before World War Two.
"Almost half of Alexandra Palace is still inaccessible to the public," says Louise Stewart, Chief Executive of Alexandra Park and Palace. "When we're finished, its eclectic history will finally come alive. It will be about Britain's innovators and pioneers, about cinema, comedy, opera, plays - a true family day out - as well as the music, award-winning parkland, views and ice skating we're famous for today."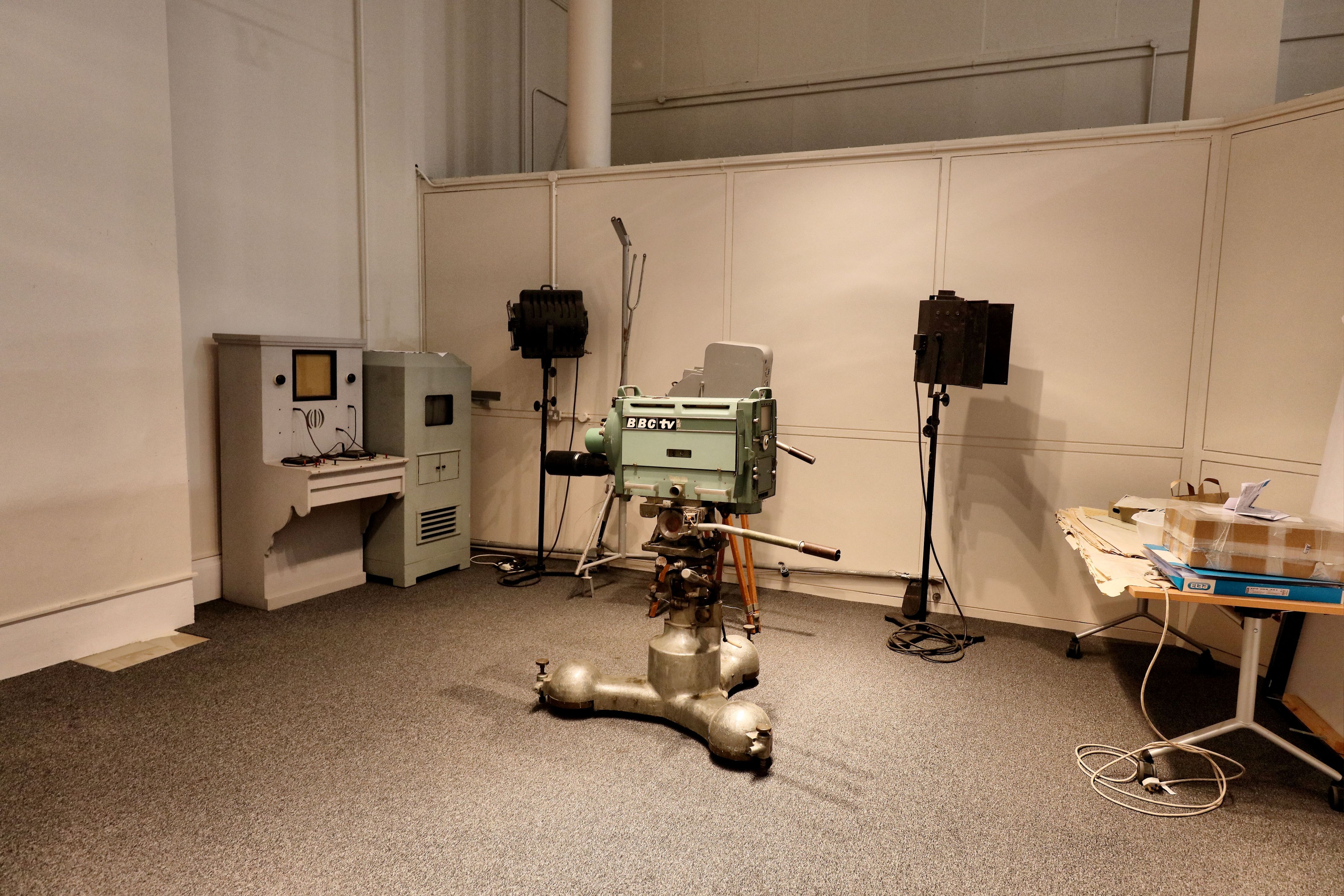 1930s TV camera still at Ally Pally
We're bringing back the original 1870s grandeur, and it's like stepping back in time....
Hidden gem
Three million people enjoy Alexandra Park and Palace every year, but when watching bands like Florence and the Machine or cheering on the darts, just yards away there's an astounding Theatre and Britain's first-ever broadcasting TV studio, lying hidden and derelict.
In addition to restoring the ceiling, we are lifting up the entire floor, which is being levelled and then all of the 1,200 original floorboards are being re-laid.
There were no seats in the building our team inherited, but there was a balcony that is being saved with new seating added above and retractable seating below. This East Wing overlooks a huge swathe of central London, but the BBC's construction team bricked up the windows inside the arches in the 1930s to improve the sound levels. We're taking the bricking away!
Around 2,000 of the bricks will be reclaimed and used elsewhere on the job as part of a recycling exercise.
Willmott Dixon was chosen through our experience of:
refurbishing large buildings
working in heritage sites
delivering projects in live environments
minimising disruption to local neighbours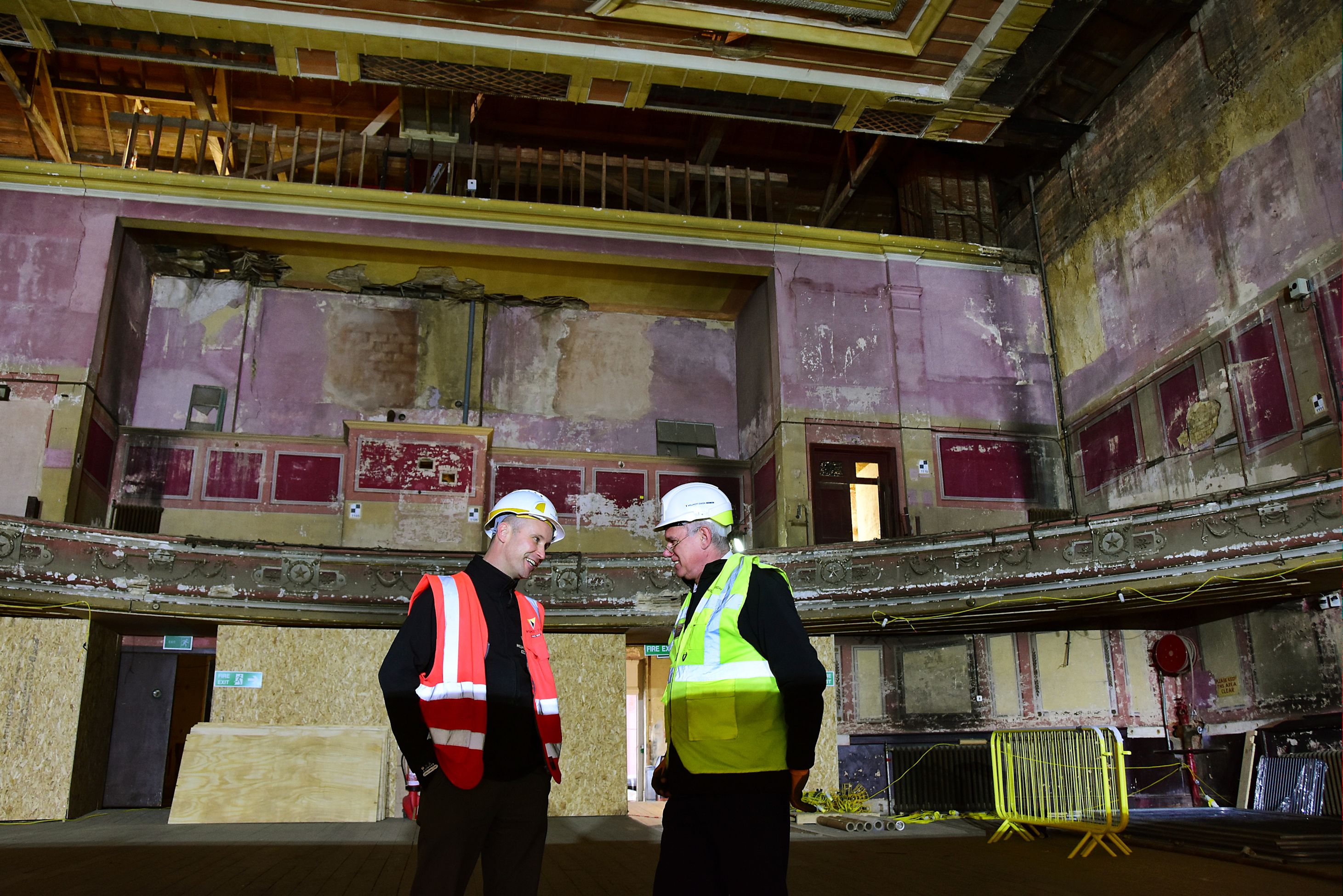 Iconic project
Alexandra Palace's restoration is being supported by award-winning architects Feilden Clegg Bradley Studios. Our work includes creating a new theatre with capacity of up to 1,300 people and also reinstating the balcony.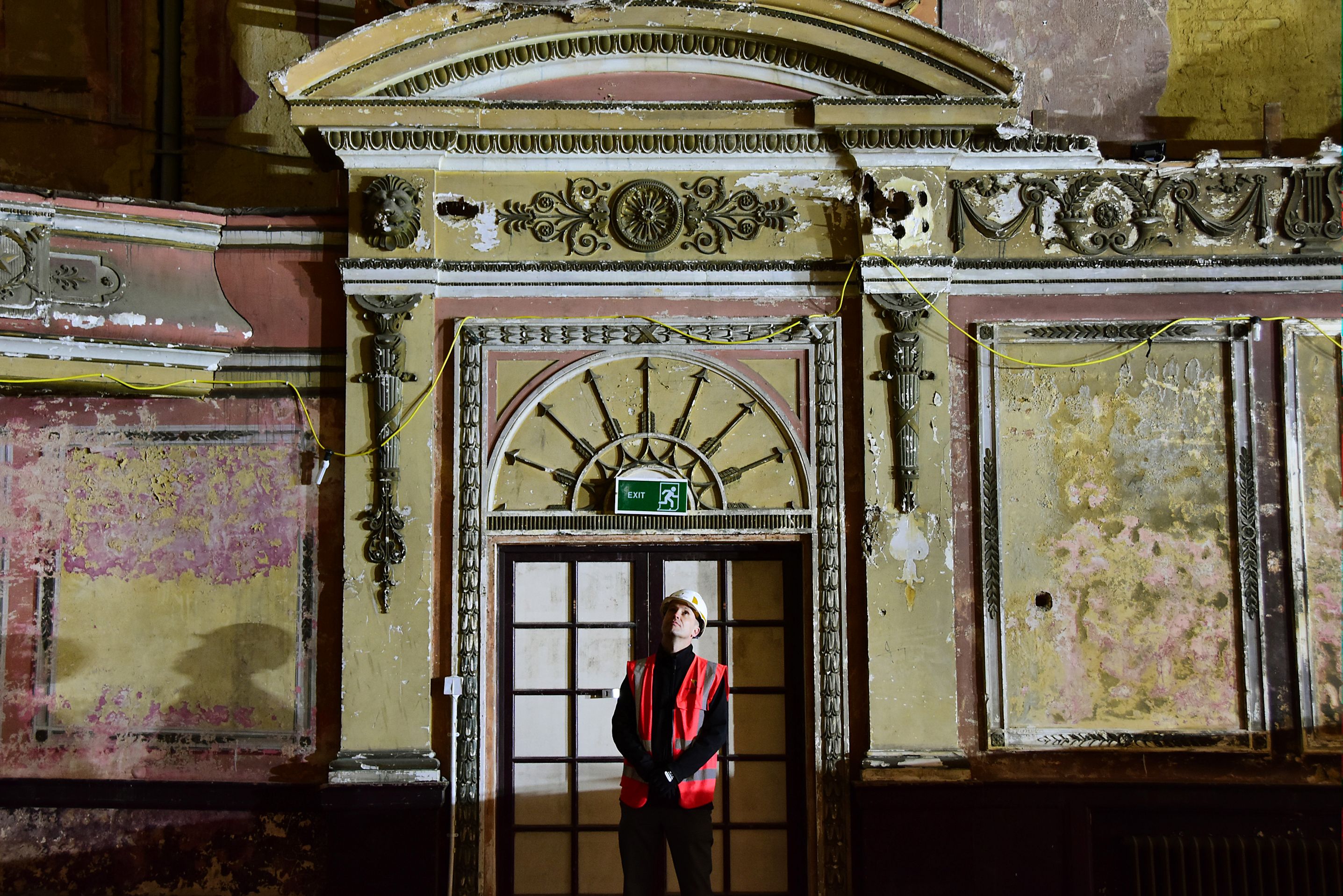 The theatre will be revived as a flexible space that can be used either in its original proscenium staging, or as an in-the-round or thrust configuration, with a flat floor so it can be used for other functions.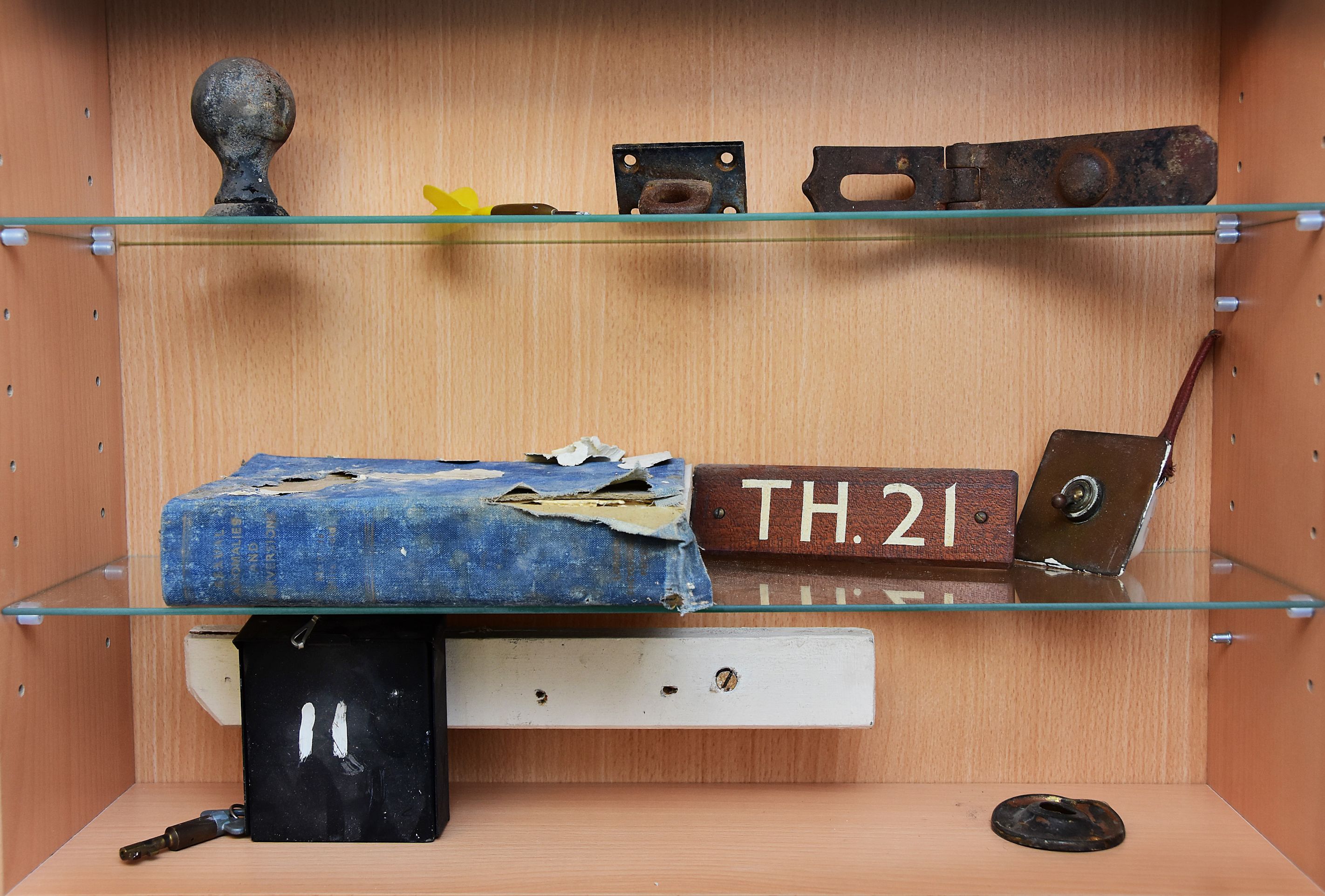 Major regen scheme in Haringey
By 2018, the Palace's former BBC Studios will become a birthplace-of-TV experience; while the Victorian Theatre will come back to life as a performance venue for 21st century audiences and the East Court entrance hall will recreate the sense of its original 1870s grandeur.
The restoration is the culmination of years of planning and months of negotiations in a rigorous procurement process, to realise the aspirations of the Trust.
Initial scope
Our initial work includes protecting the East Wing's historic features, stripping out dilapidated modern fittings and the delicate job of removing asbestos. The material, now banned, was used for sound-proofing and fire-proofing.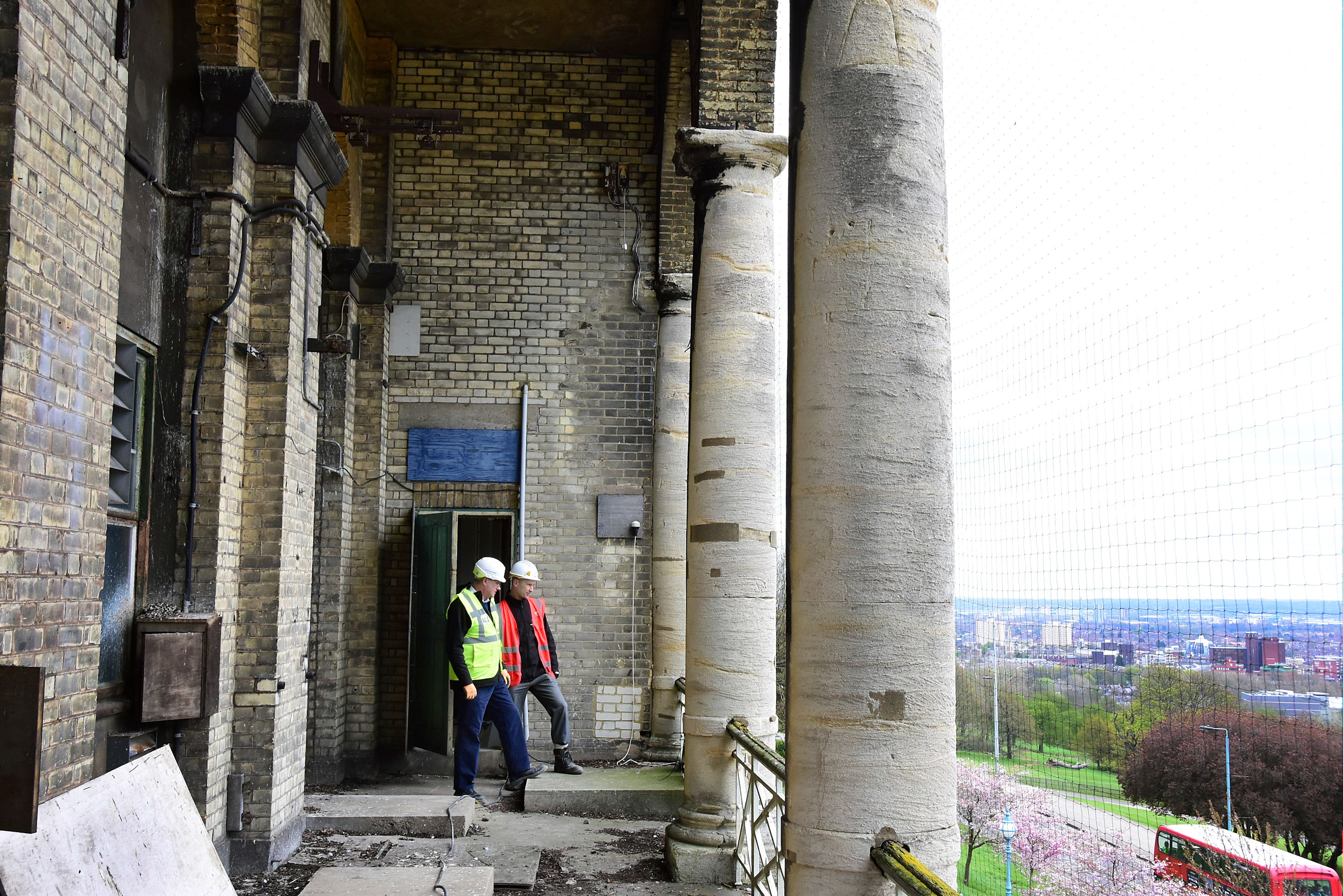 The Victorians built Alexandra Palace with the ambition to entertain, inform and educate its visitors. This restoration means that it remains as true to its vision 150 years later, as it was on the great day it opened - and that's something we can all be proud of.
Haringey Council is backing the project every step of the way. Council Leader Claire Kober:
"It's fantastic to see Ally Pally's stunning restoration plans move a step closer, writing the next chapter in the history of the borough's most famous building. Alongside our ambitious regeneration plans for Wood Green, we want even more people from across the capital to visit Alexandra Palace as one of London's top destinations. This work will help make that happen, opening up the spectacular hidden gems inside the palace to a new generation and securing its future for many years."
Contact Us

Willmott Dixon House, 80 Wilbury Way, Hitchin, Hertfordshire

SG4 0TP

Tel: 01462 442200

Fax: 01462 442204