In 2020, we set ourselves a new target to support 500,000 people with their careers. This support goes beyond just connecting with people. We will provide programmes of activity to at least 100,000 people, support at least 1,000 people into sustainable careers and recruit at least 100 people facing barriers into careers at Willmott Dixon.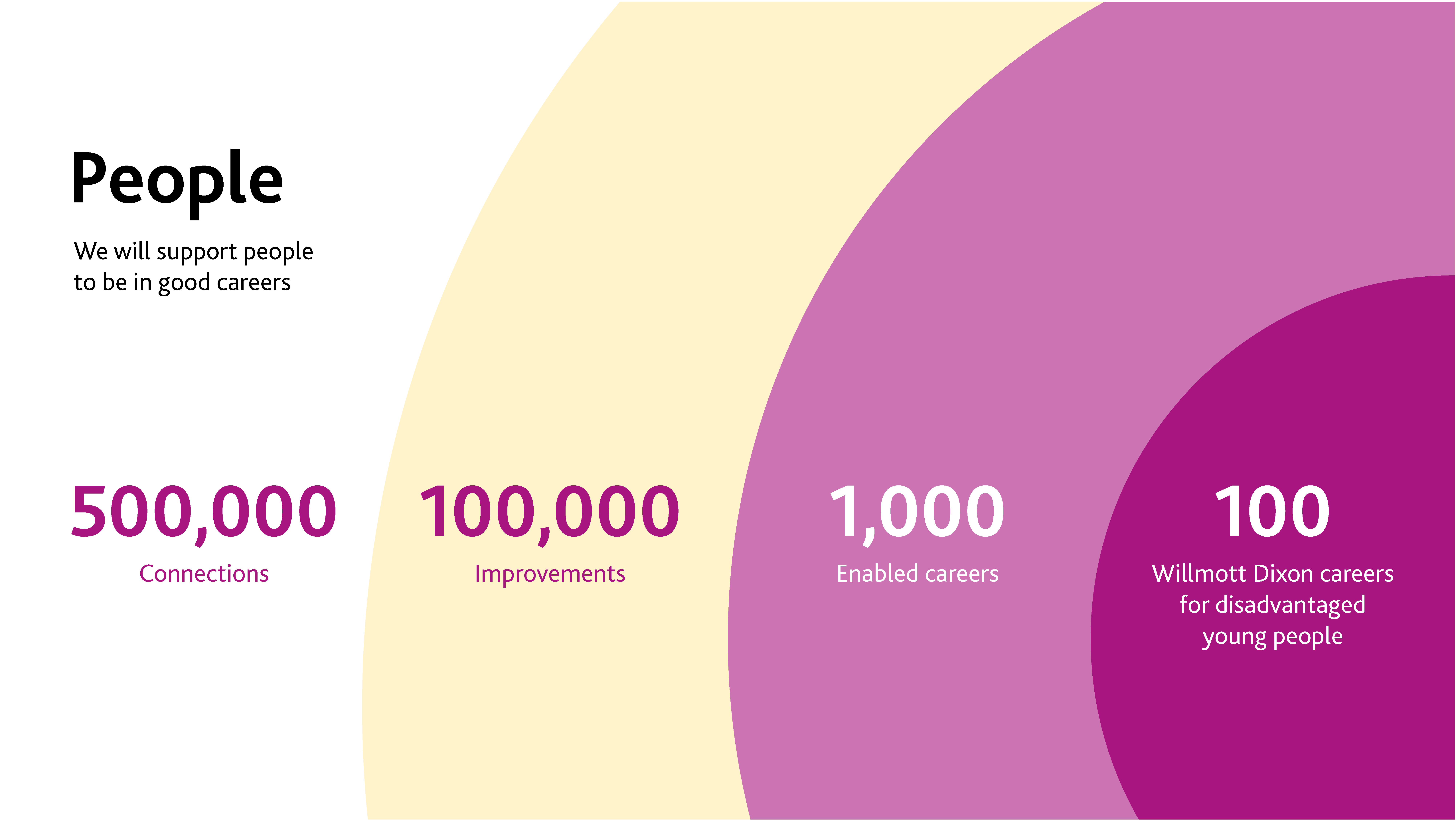 Key:
| | |
| --- | --- |
| Term | Definition |
| Connection | A one-off interaction between Willmott Dixon and an individual or group. i.e. careers fairs, school assemblies, site visits. |
| Improvements | A series of interactions with the same individual/set of individuals over a number of interactions, which is part of a recognised Willmott Dixon programme. |
| Enabled Careers | Enabling an individual to gain access to good and sustainable employment which they wouldn't have had access to without the interaction with Willmott Dixon. This career doesn't have to be with Willmott Dixon or within the Construction industry. |
| Careers with Willmott Dixon for young people who face significant barriers | Willmott Dixon directly employing a young person who faced significant barriers for over one year. |
Whilst we want to maintain our wide reach in our communities, our 2030 careers target is geared towards having a more meaningful impact; over months and years, we can help people facing significant barriers develop good careers, some in our business.
Our new careers target builds on the success of our 2013-2020 target, to enhance the life-chances of 10,000 young people. In July 2019, we met it. Hear from some of the young people we've impacted over the years in the video below:
Read more about who we are support and how in our case studies.