Making a difference with social enterprises
Elizabeth Taylor, our foundation coordinator, reflects on the opportunities social enterprises can offer after a team away day with a difference…
At Willmott Dixon we are encouraged to occasionally take time out of our standard working environments to engage with our colleagues, to develop stronger relationships and improve team working.
This year the Re-Thinking team decided that the focus of our team away day would be 'giving something back'.
The main purpose of the Re-Thinking team is to identify, develop and implement sustainable solutions for Willmott Dixon, striving to create a step change in the sustainability of the built environment and enhancing the wellbeing and quality of people's lives. It was with this ethos in mind that we decided to spend the day at Studio306, a social enterprise which offers a creative space for those who are recovering from/living with a mental illness.
What are social enterprises?
Social enterprises are businesses that are changing the world for the better. Like traditional businesses they aim to make a profit but it's what they do with their profits that sets them apart – reinvesting or donating them to create positive social change.
By selling goods and services in the open market, social enterprises create employment and reinvest their profits back into their business or the local community. This allows them to tackle social problems, improve people's life chances, provide training and employment opportunities for those furthest from the labour market, support communities and help the environment.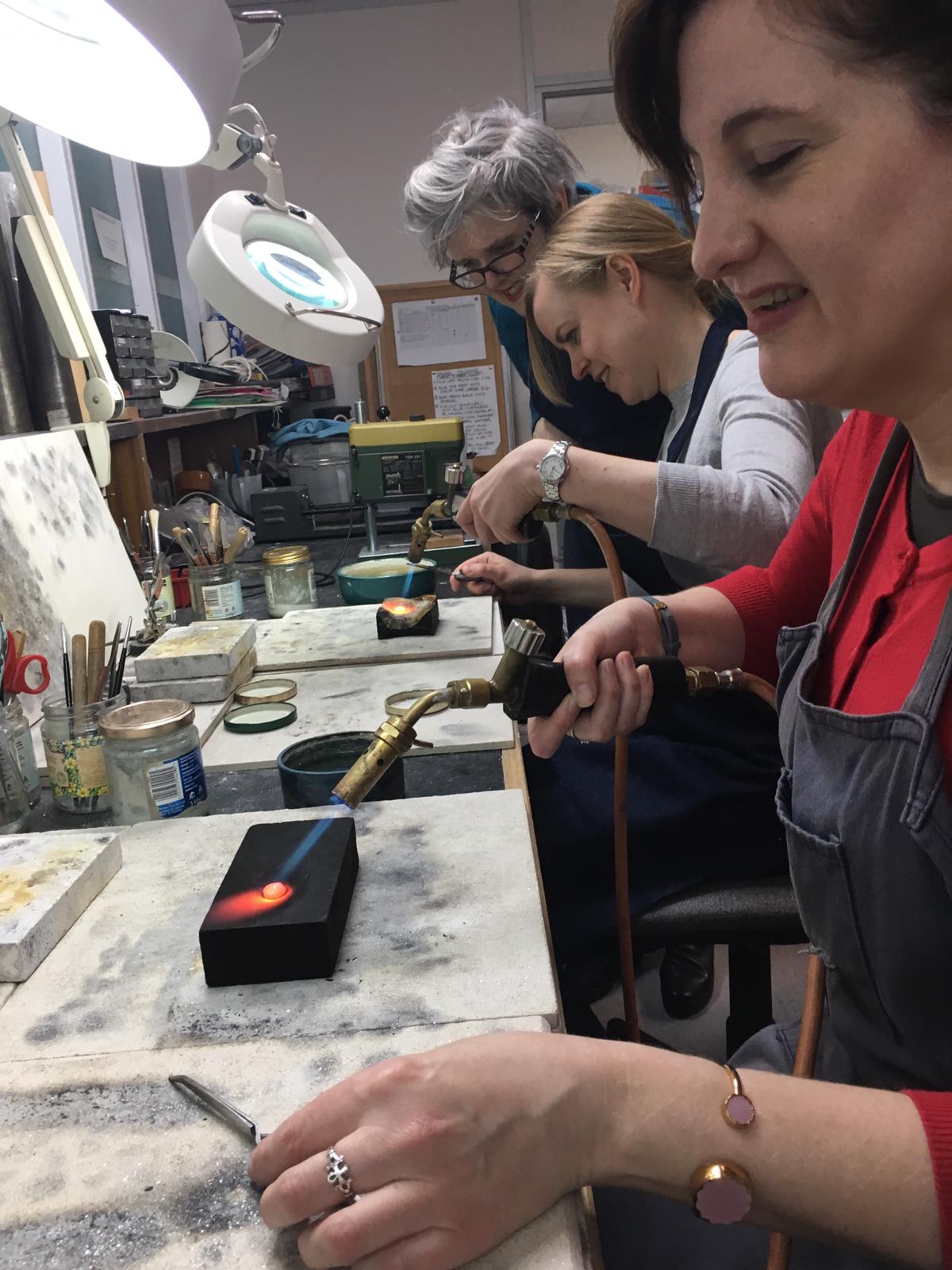 Why we did it
Studio306 is designed to benefit a range of individuals - from those living with autism, depression and isolation, to individuals who have sustained a severe brain injury in an accident. The studio helps these people rediscover forgotten skills, develop new ones and boost their confidence within a working environment.
I first became aware of Studio306 when sourcing a social enterprise to make the trophies for our Foundation Celebration Event last year. When we visited the studio to discuss the designs, we were immediately struck by how passionate the team were about the studio and the individuals who work there.
We instantly developed a strong relationship with Anna, who is one of the studio's team leaders. She mentioned that they were interested in expanding their offering to include corporate events, which we thought could be a brilliant opportunity for our team and so the inaugural corporate team day was born.
The big day itself
The Re-Thinking team were a mixture of nerves and excitement - curious about what the day would entail and excited to learn new skills. We would be having a go at two activities each over a four hour period. The activities were:
Jewellery making

– making a pendant out of silver. This involved smelting recycled metal, pressing it out and sawing it into our desired design.

Textiles

– making either a cushion cover or a tote bag.

Ceramics

– moulding clay ornaments by hand, as well as having a go on the pottery wheel.
For each activity the team were supported by a tutor; Anna (jewellery), Sharon (textiles) and Carolyn (ceramics) and were also privileged to have some of the 'makers' working with us on the day. 'Makers' are the individuals who completed the initial 6-week recovery course but chose to continue to come to Studio306 to design and make their own products. The 'makers' can sell their products either directly from the studio, online via Big Issue Shop or at local markets etc.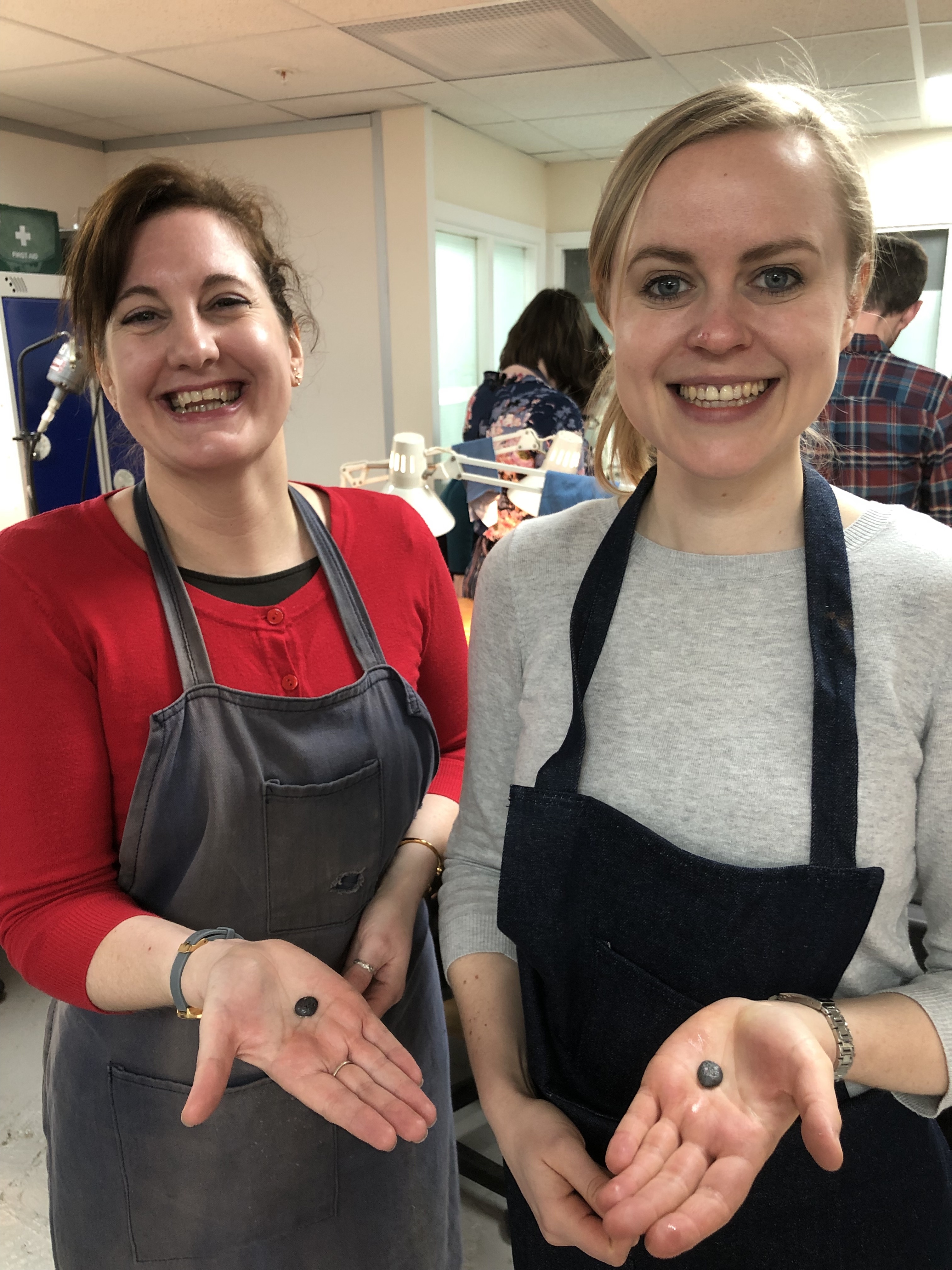 The day was great fun, learning new skills together brought the team closer and we gained a powerful insight into how being creative focuses the mind, aids concentration and can have positive impact on mental health #recoverythroughcreativity.
The Re-Thinking team are still talking about it and several of us who partook in the jewellery making are still wearing our pendants with pride.
It was an honour to share the day with the Studio306 team and hear their stories whilst they guided us through our activities. If you are looking for a team event in the London area that is great value whilst giving a true sense of giving something back then I would really recommend Studio306.
Get involved
It's not just team days you can use social enterprises for. There are whole rafts of options: from venue hire to catering, to cleaning and office supplies, to printing services, to training and marketing solutions. I would really encourage everyone to consider using a social enterprise, you can find out more information at www.socialenterprise.org.uk