From camouflage to high vis
Head of recruitment Clare Francis takes a deeper look at how the transferable skills of our armed forces are excellent for meeting the demands of the construction industry.
Each year at Willmott Dixon we celebrate National Inclusion Week, a week designed to celebrate everyday inclusion in all its forms.
Inclusivity and diversity are at the heart of our business and we firmly believe that embracing these attributes leads to flourishing company culture. Over the past few years, we have been delighted to see these cultural values recognised by third parties. In February we placed 5th on The Sunday Times' 100 Best Companies to Work For, this was followed in June by achieving a top 50 spot in The Times' Top 50 Employers for Women.
To ensure we continue to benefit from the togetherness, problem solving and collaborative approach we come to expect from an inclusive business, it is critical that we adopt these values throughout the recruitment process. During a recent brainstorming session, we identified over 50 different job roles that are directly related to the construction industry, from site managers, to IT analysts to communications professionals. Given the diverse roles available, it is critical that we recruit the best candidates and don't exclude talent pools with directly relevant transferable skills.
Embracing the Defence Employer Recognition Scheme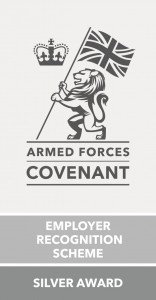 With the last point in mind, we are delighted to support transition programmes such as the Defence Employer Recognition Scheme. Aligning with the Armed Forces Covenant, the programme encourages employers to support defence personnel and inspire others to do the same. It encourages employers to actively engage with applications from servicemen and servicewomen as part of the recruitment process, as well as supporting Reservists.
We have been proud to support the programme and have recently demonstrated the requirements for a Silver Award from the Armed Forces Covenant. Whilst we are pleased with this achievement, it is by no means a box-ticking exercise, we firmly believe the training and interpersonal skills that armed forces personal gain as part of their service, are critical for the success of our construction projects.
Welcoming transferable skills
After 8 years serving in the Royal Marines, Dave Scott swapped his camouflage for a high visibility jacket, joining Willmott Dixon as an assistant building manager.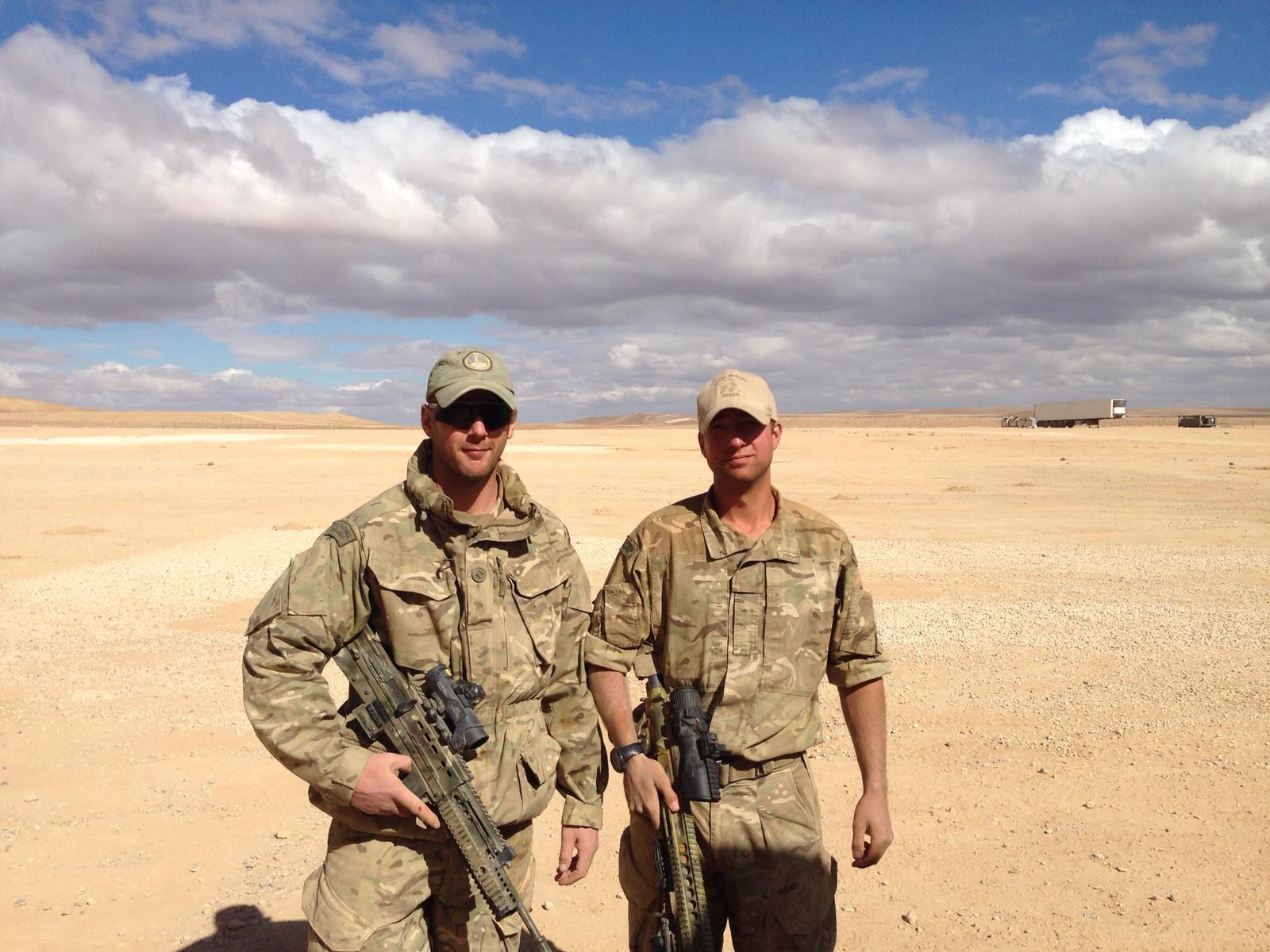 Above: Dave, right, during his Royal Marine Commandos days
Dave explains
"My arrival into Willmott Dixon was not the norm. I came with no previous construction experience or any form of construction qualifications. I was fresh out the box at the not so ripe age of 33.
"When looking to transfer from military to civilian life I wasn't sure what my skills would equip me for. I was recommended the construction industry by a fellow serviceman due to the transferability of my skills. I started work at a Willmott Dixon site as a contractor and then applied directly for a permanent assistant building manager position.
"If it wasn't for Willmott Dixon's openness for inclusion and diverse experiences, I wouldn't have been offered a job. My CV would have gone straight in the bin. Instead, Willmott Dixon looked passed what I didn't have and could see, utilise and nurture the skills I did have.
"It has been an excellent first two years and I have been pleased to work on some exciting projects and develop my skills. My first two schemes were at Middlesbrough University before moving across to our £12.8m Riga office project in Gateshead, which completed in the summer. The project was at the heart of the community and generated over half a million pounds of spend within 20 miles during a challenging March and April".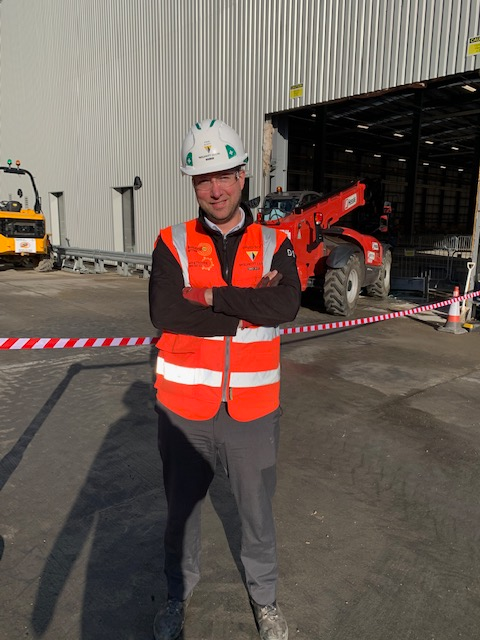 Above: Dave, on-site as an assistant building manager at Willmott Dixon
Open for service person applications
Because of the value we see bought into our organisation from ex forces personnel, we have created a dedicated portal on our website. The portal expresses our interest in the transferability of skills, including teamwork, communication, flexibility, problem-solving and working under pressure, will have been part and parcel of day to day life in the military.
Within the portal are links to the roles we are currently recruiting for as well the armed forces focused events we are targeting. We also invite the submission of speculative applications, where we can help match skills from our military talent pool to our needs.