Creating a cutting-edge police facility
Martin Middleton won gold at the Construction Manager of the Year awards for Lancashire Constabulary's new West Division HQ. He talks about the art of balancing design and functionality…
I've been working in the construction industry for 36 years and it's fair to say all projects bring their own challenges to solve.
Building the new HQ for Lancashire Constabulary West Division was no different, as the 42-cell custody suite and base for specialist police teams was the force's single biggest investment in new facilities!
Style and substance
Our customer was clear, he wanted this building to be more than just a functional space – it had to be a major addition to the Blackpool landscape.
While the architects and structural engineers created a design to put the building on the map, I had to review how we were actually going to build it!
I was determined to achieve the architect's vision as closely as possible but we had to make some compromises in order to deliver the building's day-to-day running operations as a headquarters and 42-cell custody suite.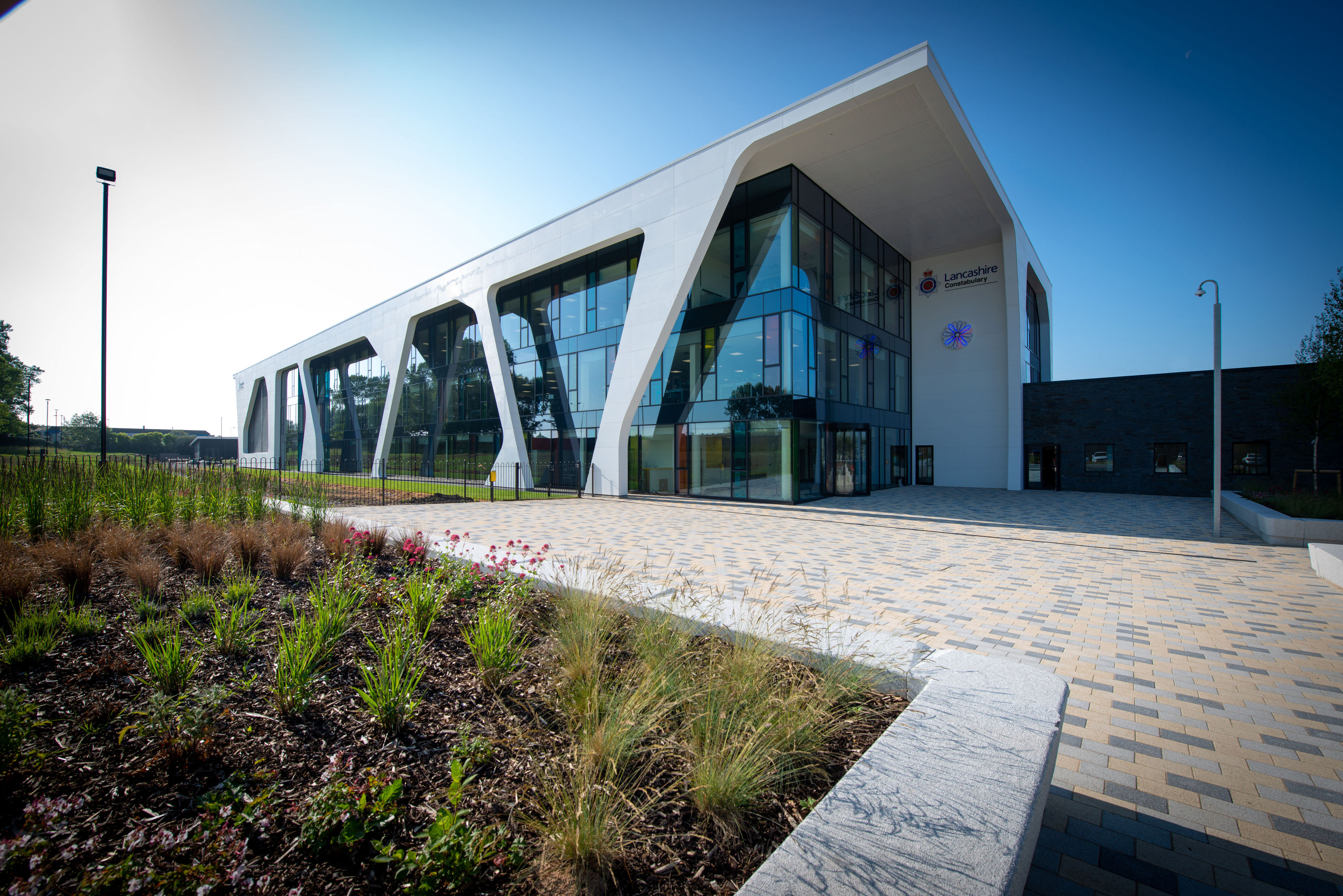 Materials had to be switched out to achieve the façade of flowing lines and angular forms and elements had to be moved in order for the building to logistically work – let's just say it was a big technical challenge!
It was particularly difficult meeting the performance aspects of the custody suite – which was obviously key. The building required a high level of security, with highly complex alarm systems and access controls - and top-of-the-range acoustics.
Value engineering
After reviewing the designs, we discussed what was achievable within the customer's budget and managed to save them £400,000 through a range of measures, notably, switching from digging out and building a new car park from scratch to excavating underground, then crushing the existing Tarmac and reusing it.
A further saving was secured through simply talking to the customer about their requirements. The initial design had natural ventilation which would have been expensive, but after speaking to the customer it turned out all they really wanted were windows that could be opened (not in the cells though obviously!) and the redesign represented a significant cost saving.
A sustainable approach
During the project we were committed to being as sustainable as possible and diverted 99% of the waste during construction from landfill while also using a hybrid back-up generator to reduce our carbon emissions.
I'm proud how sustainable the building is with energy efficient lighting and photovoltaics, while solar shading is provided by the building canopy. All this reduces the reliance on fossil fuels for energy, which is further enhanced by the north facing direction of the main glazed elevation ensuring minimal solar gain. Also, a large greywater recycling system supplements the mains water for toilet flushing and vehicle washing.
A cutting-edge facility
Throughout the project we pushed the boundaries of what we thought was possible to achieve the customer's vision of a visually impressive building with cutting-edge facilities. In the end we delivered a building that exceeded expectations, and everyone agrees definitely has the 'wow' factor!