Continuing to care after Covid
Sarah Fraser discusses how we can all make a difference to improve communities in a post Covid-19 world.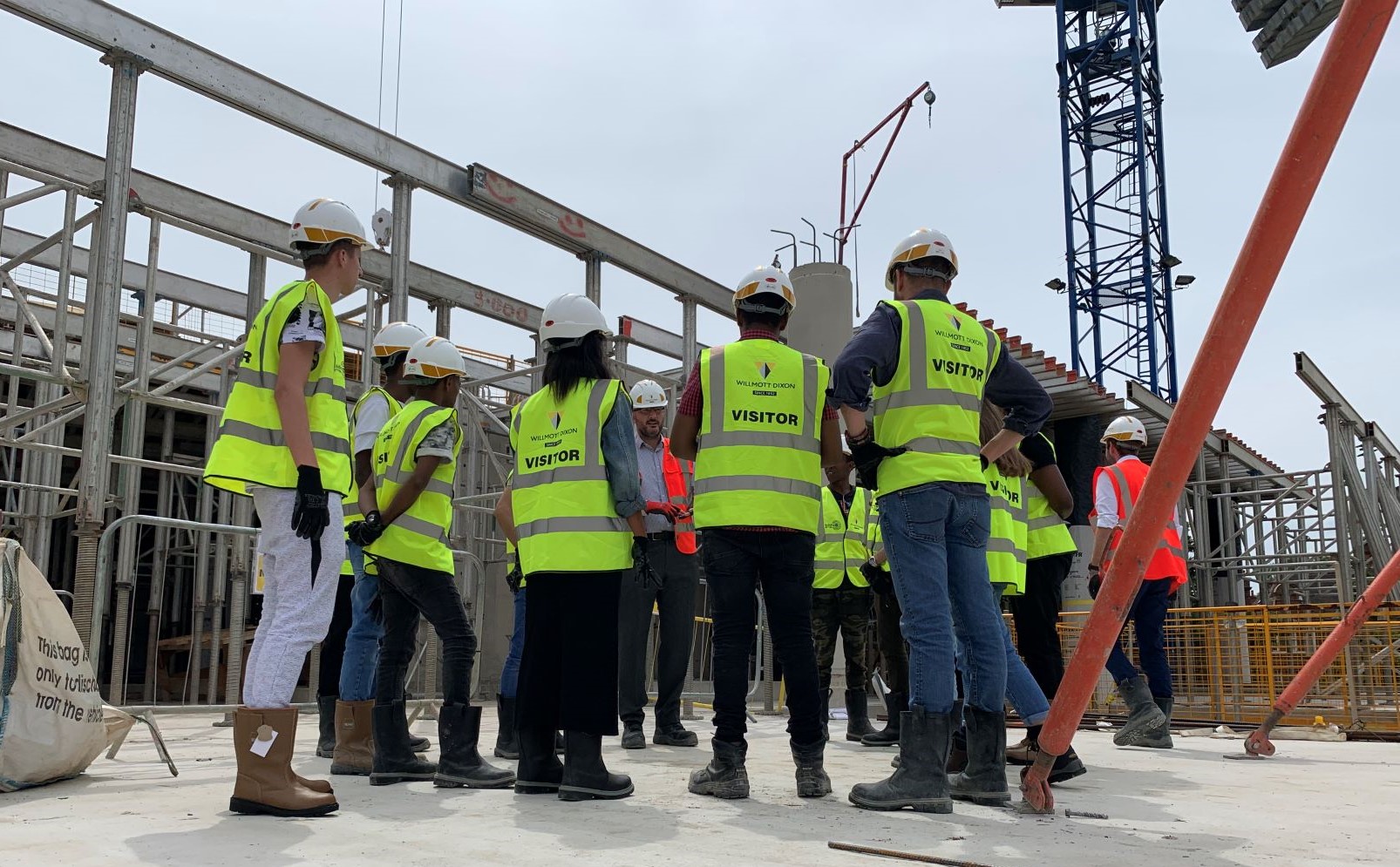 I was asked recently if I thought social value would have a part to play in the road to recovery for business as we start to plan for the future. With difficult times ahead for many businesses, which include, shrinking pipelines, revenue and redundancies - is social value a luxury businesses can no longer afford?
No. A financial crisis doesn't mean businesses should stop caring; quite the reverse. Our obligation to act is greater than ever. But…and it's a big but… I really believe that businesses that care are businesses that succeed. Let me share a secret with you - our social value works not only helps us win work, it gives our customers reason to return to us and it gives our people a reason to join and stay with us. Businesses don't lose moral standing for understanding that there are benefits to the company for doing the right thing.
Here are my top tips for businesses that want to continue caring post Covid:
1. Think about adding value while you are cutting costs:
Can you add (social) value rather than cut costs? This can be done at every part of a business, no matter how big or small it is. One of the simplest interventions that Willmott Dixon did was to change where we bought our lunch from. We started a partnership with the Junk Food Project, who stop waste food going to landfill. For every lunch they provide, our money supports a local child getting a hot meal. Not only was the food they provided delicious and better value than our previous supplier, but by simply eating lunch we can feed children hot meals!
Can you look at how you are spending your money?
2. Do what you're good at:
I am sure I am not the only mum who was grateful to have Joe Wicks in my lounge every morning during lockdown, thinking about the physical wellbeing of my children while I was trying to work and deal with their emotional and educational needs! He showed up day in, day out, put in extraordinary effort and had a massive impact on hundreds of thousands of households.
But it also made complete sense. He tapped into his skill set. And has he benefited personally… absolutely… does that make the impact of his actions less – no!
At Willmott Dixon, we tend to do a lot of things that involve renovations…we have people, tools and materials that can do that ... but our HR team also offer interview skills training and our IT team donate and configure old laptops for schools who don't have access to this technology. Our people and our business benefit each time too.
What are you good at?
3. Think about your community's needs: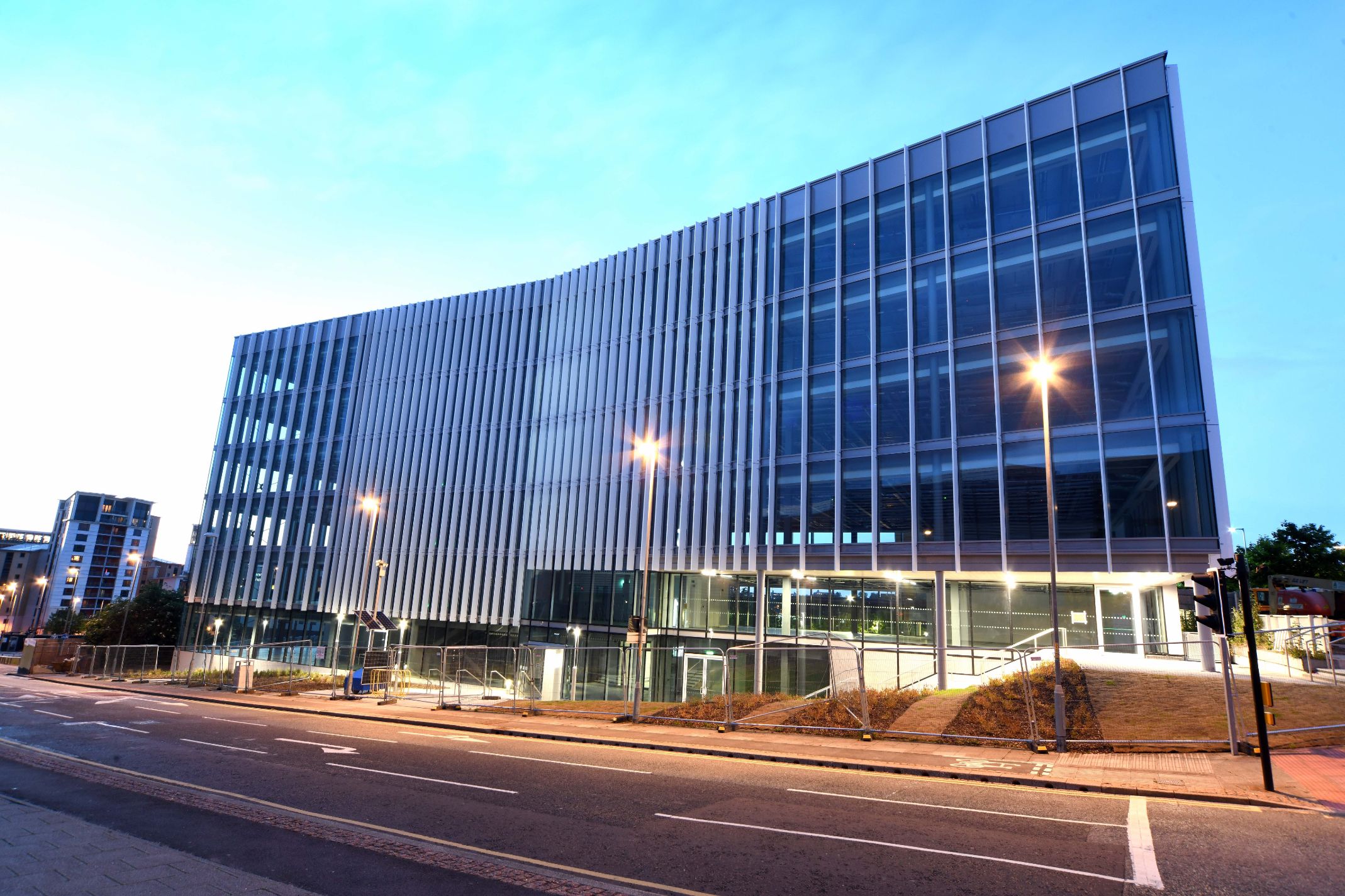 Our office project for Gateshead Council, called Riga, generated over half a million pounds of spend within 20 miles during Covid-19 stricken March and April.
Every day my news feed reminds me how much opportunity there is to help the communities where we work:
Youth poverty
Racial and sexual inequality
Isolation in an ageing population
Increasing unemployment
The climate
But what is community? Even before Covid-19, in construction, we were starting to think about how off-site manufacturing would impact what 'local' looked like. With working from home becoming more of a norm and online social gatherings and meetings reducing travel, will the communities that we want to help reduce or exponentially increase their reach? Either way – those communities also contain our customers so what is their pain? Where do they need the most help?
For Willmott Dixon, we know that we are well placed to provide much needed local jobs and spend and employment opportunities. These are all things at the heart of the Government's Covid-19 economic stimulus package and with the impact of Covid-19 disproportionately impacting the disadvantaged, we will have a focus on those who will benefit the most.
4. Use your heart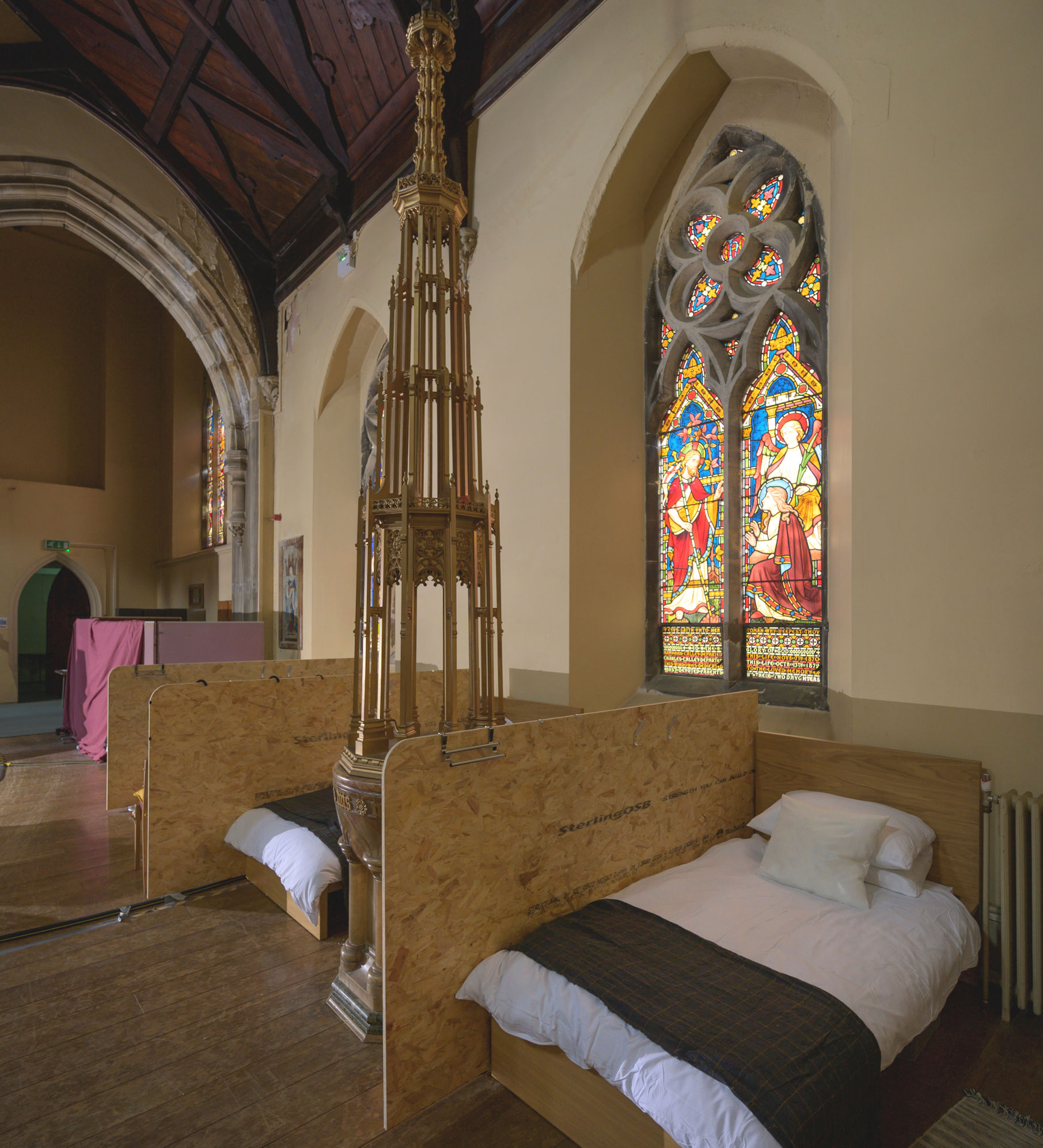 Opened in April 2020, our team at Greater Brighton Metropolitan College worked with students to create 29 units providing temporary accommodation for homeless people at St Patrick's Church in Hove.
This one is personal - what do you care about? Where do you want to focus? If you are going to all this effort, make sure it matters to you and your team. At Willmott Dixon we try to give our teams as much flexibility as we can, to choose to support projects that are close to their hearts (and usually close to where they live and work).
5. Leverage the benefits
This final piece of the puzzle is the piece that we rarely talk about. This is about making sure that your business gets the most from caring. You can do this in three ways:
Enhance relationships by working together with your community, customers and employees on your social value activities.
Access funding. There may be funding available to help you do the right thing. The latest summer statement outlined a £2bn Kickstart scheme to fund six-month job placements for an estimated 350,000 18 to 24-year-olds across England, Scotland and Wales.
Talk about what you are doing with pride. Many companies, including Willmott Dixon, have ways to show customers and communities the 'social value' of what they are doing in pounds and pence. You don't need to understand social return measurements to explain to someone what you are doing to help. Companies are built and run by people, and people want to work with and for companies that make them feel good.
There is always a business rationale for doing the right thing, but ultimately, now more than ever I don't see this as a choice, the challenge I pose to you is, where are you going to start?