Constructing in 2021: predictions for the year
Nick Gibb, discusses the lessons we have learnt while operating in 2020 and considers the trends that 2021 might bring for the construction industry.
2020 at a glance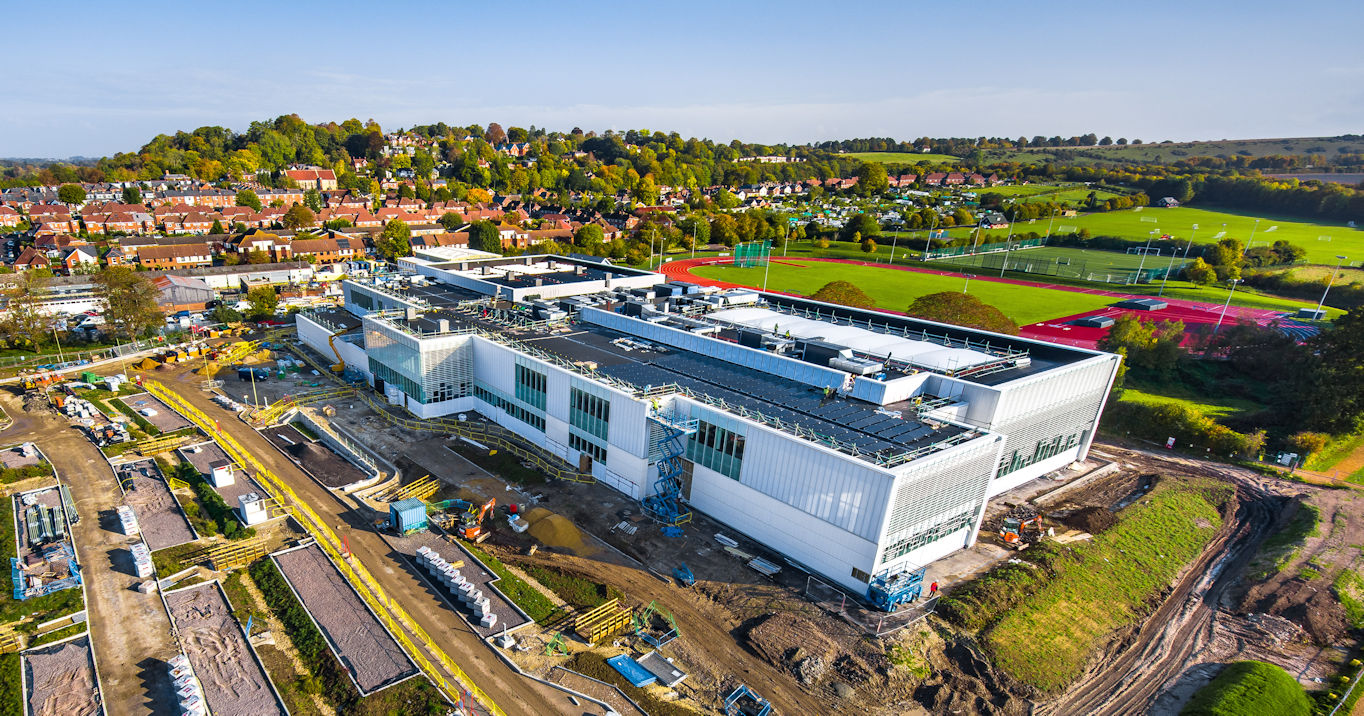 "There is no doubt that 2020 was a year filled with challenges, not least for the construction industry as we were asked to 'keep building' throughout the numerous lockdowns. However, despite the many challenges we have collectively faced, 2020 allowed us to reflect and innovate as we look to the future and to the other side of the pandemic.
"The construction industry is hugely important to the economy in the UK - so it wasn't all that surprising that, in March, we were urged to keep going and ensure projects progressed when the rest of the country was put into strict lockdown. The industry was forced to adapt overnight – meaning our site-based teams had to understand and observe new guidance very quickly to keep our workforce, visitors and partners safe.
"Swathes of workers across the country were told to stay at home – and that included significant numbers of our non-site-based teams. As a business, technology is incredibly important to us and fortunately, we had already invested in the right infrastructure and training so the transition to remote working was fairly simple. But, like everyone else, we had to act quickly to ensure continuity and stability for our customers and team.
"As a business, we acknowledge that this is one of the real positives to come from 2020 – the construction industry is more agile than ever before, and we have proved that we can flex and pivot quickly to meet changing guidance whether on-site or in the office. This year has taught us a great deal about the way we work, and I am certain this will change working practices, not least in the construction industry, for the better.
"Throughout the pandemic, we have embedded the government-backed Construction Leadership Council Site Operating Procedures at all of our sites across England and Wales. This, alongside embracing technology and the support of our hard-working site teams, enabled us to keep 100% of our sites operational throughout the pandemic. This allowed us to support critical supply chains and the local economy at a time when it was needed the most. In some cases, progress was even accelerated on our projects - a hugely positive reflection of our approach to planning and strong focus on logistics.
"However, there has definitely been a shift in certain sectors – we have witnessed larger programmes within the commercial and higher education sectors being put on pause, alongside a shift in customers' priorities. As a business, we pride ourselves on our consultative approach, and these circumstances have seen us do exactly that, adapting in line with customers' needs to support them during this challenging time.
Covid-19: a technology revolution?
Through innovation, problem-solving and using technology, our site teams have made outstanding progress on critical projects throughout the pandemic.
"There's no doubt that Covid-19 has been a force accelerator for the adoption of technology in the construction industry, as it has been in many walks of life.
"Driven by the need to keep projects on track but also limit access to site and exposure to risk, our teams have been using Matterport cameras, the technology for walking through spaces on Google Earth, in new ways. We've held virtual site progress reviews and walkthroughs for customers, aided end user familiarisation by supporting customers with driving demand for their residential properties, as well as for solving design challenges for our teams and our partners. Not only has this solved the challenge of restricting numbers onsite, but it has also showed us better and more efficient ways of working.
"The rapid uptake of remote working technology throughout the pandemic has also improved agile working across our sites. Working closely with Build UK and Timewise, some of our sites are now participating in a series of pilot schemes to improve agility. Amongst a suite of initiatives, we are encouraging traditionally site-based roles such as building managers and surveyors to work at least one day a week from home while performing computer-based tasks. We are already seeing the benefits of this, including less fatigue, increased productivity and focus and an improved work life balance.
What will 2021 bring?
"We believe that public sector construction spend this year is likely to be focused on projects that could have an immediate impact on the economic conditions, especially in deprived areas or as part of the levelling up agenda. Our industry will be seen as a way out of the Covid-inspired economic slump of 2020, and as part of that process we expect a strong emphasis on contractors demonstrating how they are supporting new SME entrants over the course of a project. Therefore, we will continue to promote local communities, small businesses and social enterprises.
"Housebuilding and infrastructure are among the strategic priorities outlined by the government and these two sectors are set to play an important role in the nation's economic recovery. We are also likely to see both healthcare and science and technology schemes coming forward as well as the education commitment outlined last year. Overall, 2021 will be a year of re-stabilising - getting society back to some sort of normality and stimulating the recovery with a view to recording growth again next year.
"Within the construction industry, we may see fair pricing and competition becoming challenging. During difficult times, we often see over-optimistic pricing enter the marketplace, which has a knock-on effect, especially as we are expecting to see economic growth in a relatively short space of time. It's important that the industry doesn't fall into this trap.
"As always, we will be supporting our customers and partners,and working collaboratively to understand their challenges, identify where opportunities lie and embrace the new ways of working. Through working with our customers as consultants and acting as trusted advisers, we are driving innovation and improvements across the industry. This will put us in a great place and enable us to support customers in bringing key schemes forward despite the obvious challenges – ensuring we deliver the best possible outcomes for all.."
We are looking forward to handing over the £33m Interdisciplinary Biomedical Research Building (IBRB) to the University of Warwick in 2021. A cutting edge project using more than 50% offsite manufactured components.