A hub fit for champions!
Nick Preedy is going for gold as a finalist in the 2019 Construction Manager of the Year awards. He talks about the challenges and achievements building University of Warwick's new Sports Hub that led to his nomination
I've been with Willmott Dixon for the past 10 years, starting as a trainee, and worked on some amazing projects but none more rewarding than Warwick's Sports Hub.
Creating a leading sports facility
Called the Sports and Wellness Hub, it's world-class facility for students, staff and the local community, showcasing the best of smart building technology. In a competitive market, I think it's positioned the University of Warwick as a leader in sports facilities, certainly in keeping with its aim to be the "most physically active campus in the UK by 2020".
Students now have access to a multi-functional sports hall and 230-station gym - the largest at a university. It also has a 25m 12-lane pool that with the touch-of-a-button allows flexible configuration and an adjustable height to accommodate different users and abilities. To top that, a dramatic 17m climbing wall offers 706 square metres of climbable surface, with 144 different routes!
If all that isn't enough, the facility boasts a retractable bleacher seating for over 1000 people, martial arts hall, squash courts, outdoor 3G sports pitches and netball courts!
It's a real show stopper of a sports hub.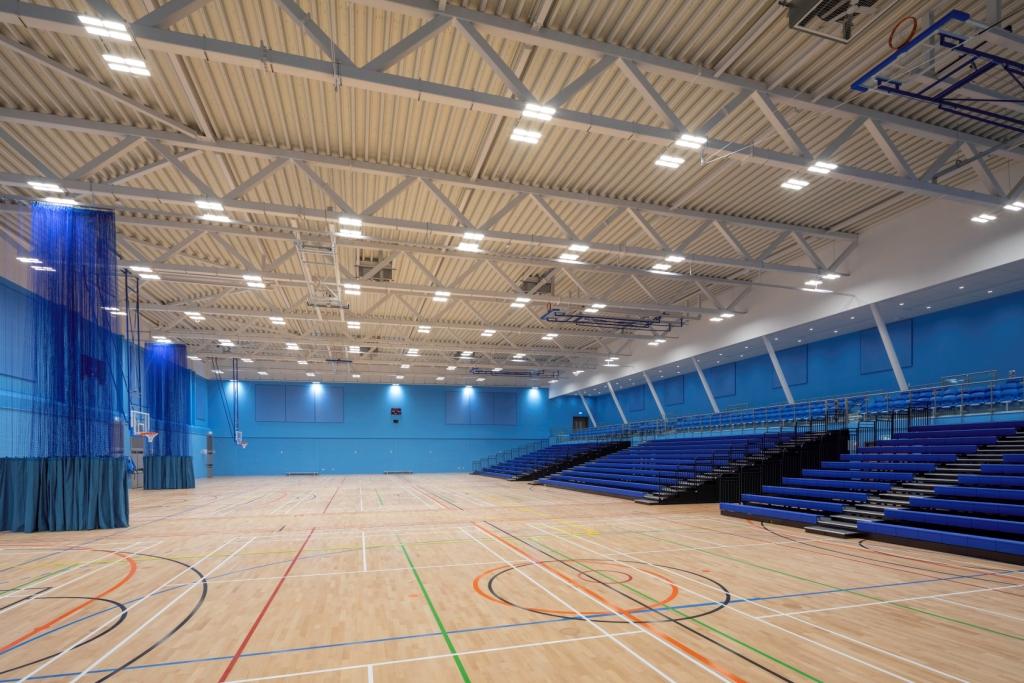 Stepping up to the challenge
This project was complex in design and there were many aspects to the build that were new to me. I needed to identify the high risk elements of the build to focus everyone's attention.
We were working within a live campus and replacing all the existing sporting facilities. I was part of the team right from the start, allowing me to get involved with initial designs to drive efficiencies and solve issues that may arise during the build. That included redesigning aspects like the cut and fill, resulting in zero materials leaving site and ultimately saving our customer over £1 million.
The biggest challenge was the swimming pool. Every task and all the positioning needed to align with the concrete pour sequence. The right materials needed to be chosen to create the walls and roof; specialist ventilation design was required to ensure correct air changes and flow; and we needed to work with end users to ensure the correct size and location of equipment were taken into account. Yes, a pool really is that complex!
The pool was situated five metres out of the ground and we had to install a rising and falling vertical beam separating it into two areas. We also installed a mechanically driven floor that can be set at 100ml increments down to two metres to allow for different pool users and activities.
Embracing digital innovation on a complex project
For each project I work on I set myself personal challenge. This time it was to fully embrace digital technology to drive programme efficiencies and deliver a quality build.
We used BIM level 2 which although a big commitment for a project at that time, as it was only just starting to be used, it had full buy-in from all stakeholders from the start.
BIM was critical through all stages – it enabled the seamless installation of highly complex multiple faceted roof intersections and drove a right-first-time strategy as sequences were fully understood.
Most significantly, through extensive use of digital technology, I was able to have the plant room fully manufactured off-site and brought in on skids – effectively a 'plug and play' which reduced the installation time to just three days!
BIM made the project a great success!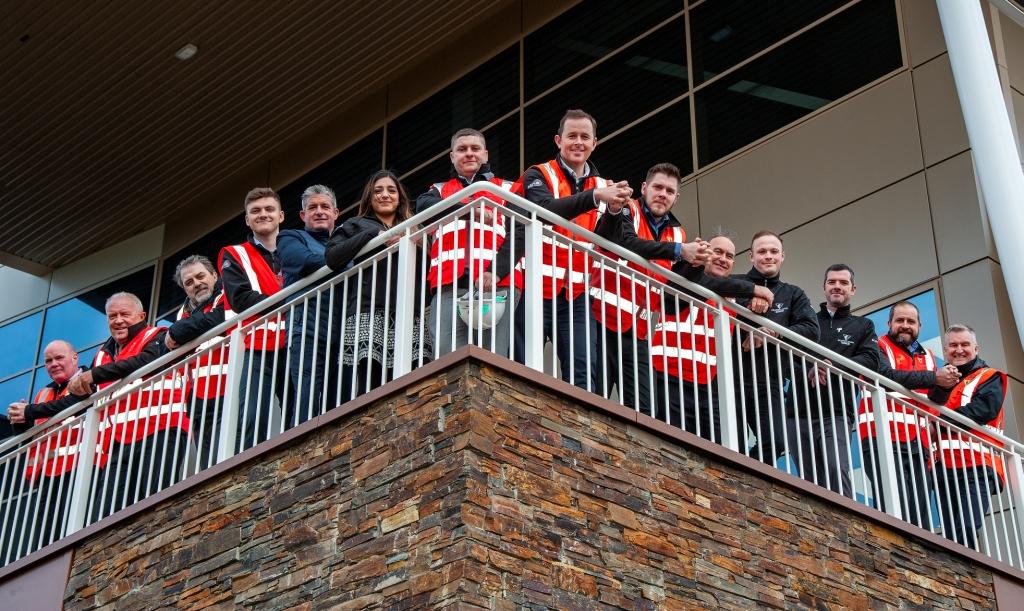 Building the right culture
A collaborative working culture is paramount to success.
I approached it as seven separate projects coming together as one. This was key as there were so many unique, complex spaces that demanded a high level of focus and it was important we resourced it in that way.
From the start I worked with the external and internal teams to develop a practical and trusted partnership. We set up shared, open-plan offices for everyone from our team and supply chain to the University and consultants. Working in the same space created an exceptionally strong culture of openness, communication and collaboration.
It was important I engaged early with end-users to understand every room and how it would be used, with most room data sheets changed as a result. I also enabled daily tours for University departments and end-users so that they felt part of the project journey.
The variety of innovative cultures established on site led to a highly successful defect-free outcome. With everyone happy and safe – what more can you ask for from a project?!